This newsletter marks the thirty-third installment of Irregular Vegetables, a weekly series of CABBAGES emails where I share links to recent writings from other hip-hop/rap journos and critics, squeezing in my own work as I see fit. These midweek editions hit inboxes every Thursday. Enjoy this week's reads and keep scrolling for an interview with The Lasso of Small Bills. After that, make sure to check out the latest Crudites, the recurring feature where I recommend three new singles/videos from hip-hop artists you may not be familiar with yet.
---

I Made Drake's Nasty Birthday Macaroni And Cheese
I scoured the internet for photographic evidence of the mac 'n' cheese at Drake's birthday; if it really wasn't a typo and he really did like his mac raisin-studded, I wanted an idea of what that looked like: Were they intact? Was it some sort of puréed raisin-caper sauce drizzled atop? Alas, my search came up empty. I didn't want to fuck with the blender so they were going to have to be full-ass raisins. I threw them back into the saucepan with olive oil, capers, and a couple big glops of a sun-dried tomato pesto of indeterminate origin that I found unopened in the back of a cupboard. Mayhap it's cheating to overwhelm and saucify the capers and raisins in a pre-pesto'd sun-dried tomato mixture, but I was getting into the mindset of a girl in a Drake song where cheating is just part of the drama. (Read more at Vulture)
clipping. Discuss The Horror, Afrofuturism, And Reality Of "Visions Of Bodies Being Burned"
The very real, very human voice of Diggs—deep, rapier fast, smartly ferocious—then and now, has focused on one very difficult aspect of rap lyricizing: how to remove the self, the often braggadocious first-person, from hip-hop. "The description back then was songs for the club you wish you had never gone to," says Diggs with a laugh before going on to describe their initial in-concert settings. "We started off making live shows that were hard to watch and not really very fun to be at." (Read more at Flood)
Southward, The Path Of Empire Takes Its Way: Young Jeezy's Thug Motivation 101
'Thug Motivation 101' isn't a masterpiece in the traditional sense of the word. It came out in 2005, at the height of G-Unit hysteria. 50 Cent had reconceived what a serious rap album could be. He threw out the laser-focused, heavily curated standard that made classic rap albums in the 90s and instead painted with a wider brush. Continuity is boho bullshit for the almond milk macchiato and BBQ seitan set. 50 made conglomerate rap, algo rap. A corporate embrace of mass appeal that aimed to wring $15 out of as many global consumers with diverse tastes as humanly possible. And for 50, it worked, because he was one of the most gifted songwriters pop music has ever seen. (Read more at Passion Of The Weiss)
Mac Phipps, Lyrics On Trial And A Legacy Of Injustice In Louisiana
Mac heard about Thomas's confession from jail. Years later, when the journalist David Lohr was reporting on the case, Mac told Lohr, "I was like, 'OK. I'm going home.'" For more than a year, NPR has tried to get an interview with Mac, who is currently incarcerated at Elayn Hunt Correctional Center, a Louisiana State Penitentiary in St. Gabriel, outside Baton Rouge. Our requests were repeatedly denied by the prison's warden, with no explanation. In 2015 and 2016, Lohr and the documentary filmmaker Michael Shahin were able to interview Mac. All quotes by Mac in this story were provided to NPR by Lohr or Shahin. Mac was wrong. The police sent Thomas Williams home. Mac stayed in jail. Two decades later, he still hasn't been home. (Read more at NPR Music)
Benny The Butcher: "I Will Always Find A Way To Win"
Having endured multiple stretches in prison (on the powerful new posse cut "War Paint" he reveals: "I spent 'bout two thousand nights in the cells") and losing his brother Marchello (also known as Machine Gun Black) to gun violence back in 2006, Benny is aware of the symbolism in him making it this far. The 35-year-old says that people from Buffalo witnessing a former drug dealer make it out the trenches to secure a management deal with Jay-Z's Roc Nation, or hold his own on songs with rap superstars such as Lil Wayne, Big Sean, Rick Ross and Pusha-T, will inspire them to succeed too. "I worked so hard for this," he adds. "I did my time in the mud. Everything we did in the streets before we became popular has prepared us for this moment." (Read more at Huck)
Big Daddy Kane's Voice Is An Instrument
Once the final mix of "Just Rhymin' with Biz" hit record stores shelves, the unrivaled energy, power, and uniqueness of Biz and Kane's vocals made the track a production staple, with artists sampling their words over 350 times in the 33 years since. The phenomenon of producers finding themselves drawn to Big Daddy Kane vocals isn't limited to "Just Rhymin' with Biz," as the other tracks from his debut 12" also caught the ears of several beatmakers over the years. Do some digging and you'll find samples of "Get Into It" on a handful of records while elements of "Somethin' Funky" appear on close to 30 different tracks. (Read more at Micro-Chop)
Fat Tony's 'Exotica' Is Short Fiction In Rap Form
Tony's latest album, 'Exotica,' is inspired by traditional musical storytellers like Bob Marley, Lou Reed, Biz Markie, and Slick Rick. Each song is a slice of short fiction delivered in easy-to-follow raps. Producer GLDNEYE (f.k.a. Tom Cruz) conceptualized each song with Tony before starting the beats. He also offered valuable criticism of Tony's writing; a service Tony says many producers aren't willing or able to provide. After recording demos in Brooklyn last fall, Tony and GLDNEYE recorded the entire album in Jamaica in December 2019. (Read more at Audiomack)
Boston & Hip-Hop: An Overlooked History
Among the first prominent Rap music producers beginning in 1979 were Bostonians Arthur Baker, and his fellow Boston Funk All Stars, Maurice Starr and Michael Jonzun of Jonzun Crew. They served as the in-house producers for Tom Silverman's Tommy Boy Records while running their own labels Streetwise Records and Boston International Records. These Bostonian beatmakers were so in-demand that at one point, Sylvia Robinson at Sugar Hill Records hired Maurice Starr and Michael Jonzun to produce several crucial records for the label during the early '80s. They ultimately used their earnings from Sugar Hill to build the studio they recorded New Edition's 'Candy Girl' album in, while releasing the first LP on Tommy Boy as Jonzun Crew. Arthur Baker produced countless hits for Tommy Boy, including "Jazzy Sensation", "Planet Rock", and "Play At Your Own Risk" for Boston's own Planet Patrol. (Read more at Rock The Bells)
Jneiro Jarel Looks To The Future On "After A Thousand Years"
As a musician, Jarel's core skillset as a hip-hop producer is embellished by a willingness to be guided by a sense of adventure, and to trust his intuition. "I stopped setting expectations for my work a while ago, because as soon as I think an album is going to sound a certain way, in the end I end up with something different," says Jarel. "I don't necessarily create with my entire body of work in mind—it is what it is in that moment." (Read more at Bandcamp Daily)
When The Sugarhill Gang released 'Rapper's Delight' in 1979, this rapping thing caught fire in the inner cities around the world. The UK was no different. As elements of the culture unfolded during the new decade, young people wholeheartedly embraced the magical elements of the music with open arms and still do to this day, myself included. Crews, DJs, B Boys, B Girls, MCs, graffiti writers and beatboxers were a common sight among the young from the early to late 80s in the UK, as subcultures arose from within. Hip hop was exciting, awe-inspiring even, and something totally new for the kids and young adults that participated. (Read more at Mixmag)
How K-Ci, Prince, And Skrillex Influenced Ty Dolla $ign's New Album
Long before Ty Dolla $ign's melodic vocals and signature harmonies were de facto feature material for those looking for a guaranteed banger, the Los Angeles-bred multi-hyphenate was already an obsessive student of the game. Hailing from a musical family (his dad was a member of the funk band Lakeside), it was only natural for young Ty to pick up an instrument, or, in his case, several including the bass guitar, drums, and keyboards. Since then, he's gone on to collaborate with the likes of YG and DJ Mustard, developing a hybridized sound that sits at the intersection of contemporary R&B, hip-hop, soul, and alternative music. (Read more at Entertainment Weekly)
Rethinking Appropriation And Wokeness In Pop Music
Black music has a rich history of in-group codes, from the work songs repeated by enslaved people in the antebellum south to the dozens of subgenres of hip-hop that thrum in marginalized communities around the country. That is, in part, what makes Katy Perry's baby hairs worth talking about: There is a material connection between legitimized appropriation and the conditions of freedom for Black people. But in beginning and ending the conversation on the offense and not the impact, we risk clouding the real stakes. (Read more at Pitchfork)
---

Three questions. Three answers. That's a wrap.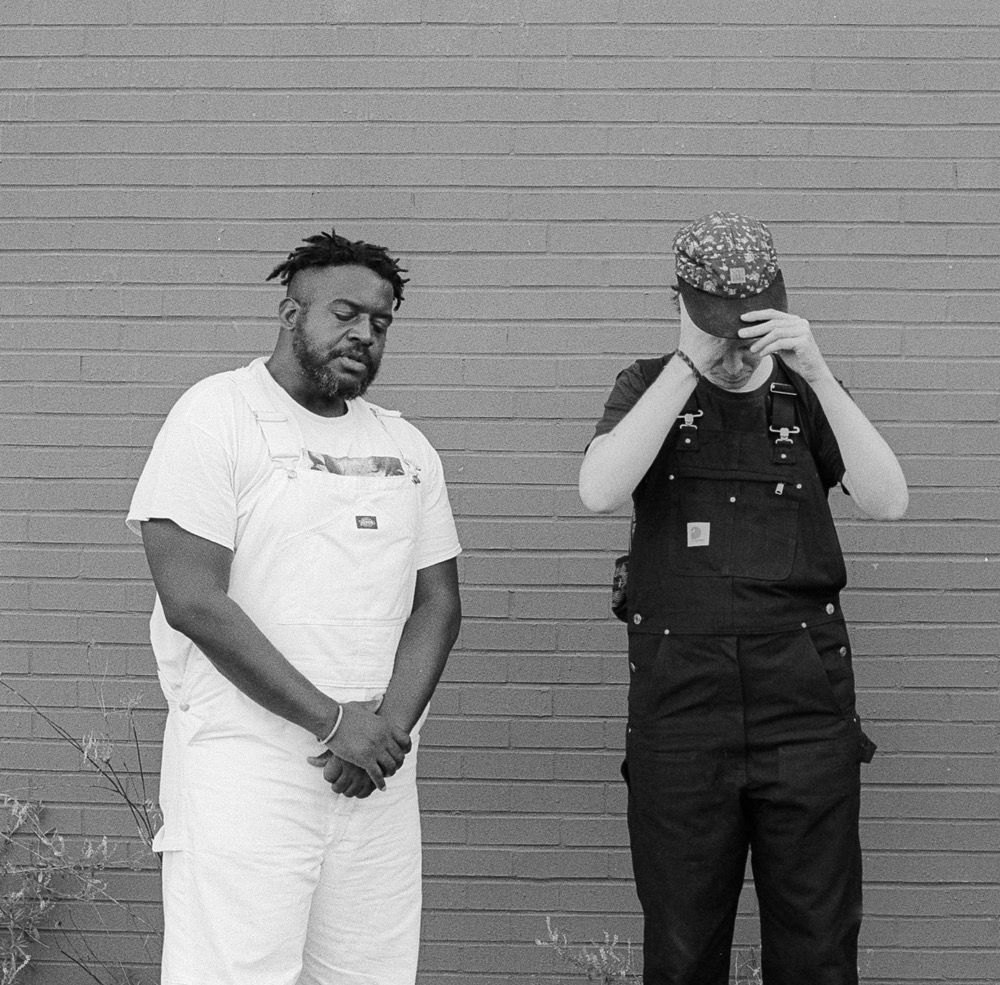 Photo credit: John Hason
By now, Mello Music Group devotees know The Lasso. In recent years, the visionary producer has dropped innovative projects with rappers Lando Chill, Chris Orrick, and Psypiritual, as well as his own mind-expanding set The Sound Of Lasso. His latest artistic venture is Small Bills, a duo effort with the downright awe-inspiring ELUCID. Their debut album Don't Play It Straight drops tomorrow.
How did working with ELUCID on Small Bills' Don't Play It Straight differ from your experiences on your other Mello Music Group full-length collaborations?
The main difference with ELUCID was just the arc was so much longer than other albums; partially because of logistiics/timing, but really just took our time finding a sound. With other artists we were friends first, or maybe there was an album concept i helped on... ELUCID knew there was a unique sound out there for us and we went searching. I'd say I gave 75 beats over the course of a year. I'm just someone who gets obsessed with a sound/feel/instrument for a week, makes five instrumentals, then keep moving. I just heard new things he could bring out of my music then I would react to that over the next batch of studio days. I think giving the project its own name honors that.
You spent a number of years in Tucson, Arizona, but are presently back living in Michigan. How has Detroit impacted or otherwise influenced your work since your return?
The BPMs keep going up and probably because I've started cultivating an ear for techno being around it so much and finding what i love about it. From Funkadelic to Moodymann, Dilla, and beyond, Detroit has such a long history of blending rap, techno, funk, rock, jazz...that's just given me confidence to make what I love.

Reality is I just don't make hard modern beats so it's a little less natural for me to produce rap out here at the moment... but you just know there is always new music being made out here and i love that. Something about this time around I do have more pride in the midwest than ever before. My parents have both lived around Minneapolis over last decade and Prince runs heavy on my mind these last two years;  he saw an opportunity to have all these sounds, styles, people come together as music, and he did it on his own terms in his home state.
The word "psychedelic" often crops up when people write about your music, and you've used it yourself as well. What is it about that term that speaks to you as an artist?
Maybe just an easy way to let listeners know its intent isn't revolving around pure song form, it has some aural exploration going on. Small Bills is a project that covers a lot of tempos, styles, sounds in course of an album, some really stripped down elements and some really ethereal ones. Relating to all three of these questions in a certain way, I more or less cut weed out of my recording life over the last few years and that just changed a lot of things about my music... shit still sounds psychedelic tho.
Pre-order or pre-save Small Bills' Don't Play It Straight here.
---

Three new tracks for you to snack on...
Courtney Bell, "PSA": With a cinematic beat by !llmind, the underrated Detroit native wields the mic like a megaphone as he spits high level knowledge with his whole chest.
Jesswar, "Venom": Pugnacious and powerful, this Fijian emcee drops raspy battle bars like body blows over a bombast of bap, leaving listeners stunned and dazed in her wake.
Serengeti, "Wasps": The reflective lyricist teams with Deerhoof drummer Greg Saunier for a free-flowing exercise in freestyled verse set to an instrumental that draws from both the classical and the classic.
---
See you on Sunday.
Follow me on Twitter at @noyokono and on Instagram at @noyokono too.