Irregular Vegetables, Vol. 63
new songs you oughta know + CABBAGES' weekly 420-friendly hip-hop links roundup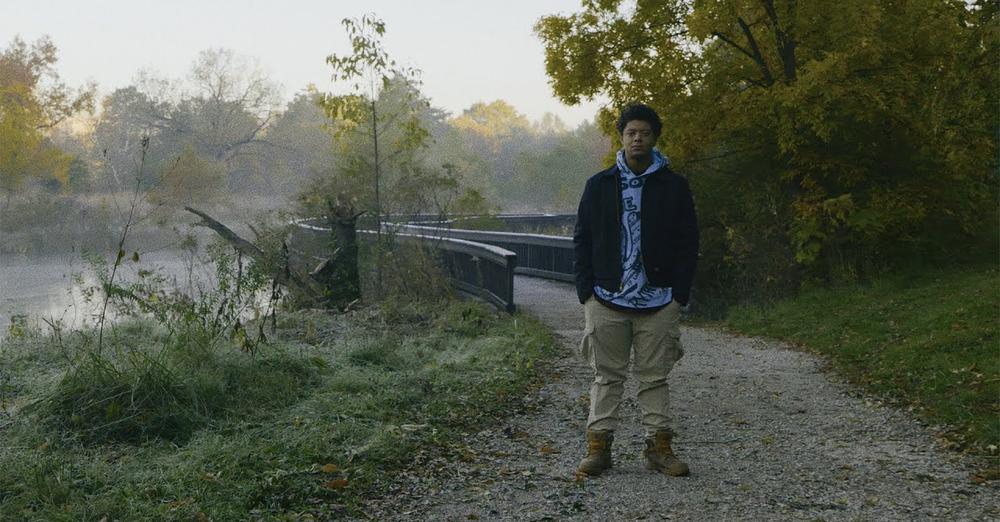 This newsletter marks the latest installment of Irregular Vegetables, a (semi-) weekly series of CABBAGES emails where I share links to recent writings from other hip-hop/rap/cannabis journos and critics, squeezing in my own work as I see fit. These 420-friendly editions usually hit inboxes on Thursdays, but this week it's on a Wednesday. (Deal with it!) Enjoy this week's reads and keep scrolling for another edition of Crudites, a feature where I recommend three recent singles/videos from hip-hop artists you may not be familiar with yet.
---

How Wale Learned To Stop Worrying
Oftentimes Wale's albums feel uneven; I wonder what work he could do if he had one producer working with him on a central vision. But the way he sees it, the work of getting here at all—becoming a rap veteran in an industry designed to chew musicians up and spit them out—is the important stuff. Even now, he's less focused on his career trajectory than how best to serve the material. "It's all about making the best songs. I want my feature to advance the track, not to beat anyone.'' This makes him a rare bird in rap. He remembers a run-in with Rick Ross at the strip club King of Diamonds. "I was at KOD and he saw me, and was like "Bro who you with? I was like, I'm chilling by myself. He said "Man you're crazy.'' I was like, "Well, maybe.'' (Read more at GQ)
How Kika Keith Became The First Black Woman To Open A Dispensary In Los Angeles
Growing up in the area where she now operates her dispensary, Keith was welcomed with open arms by the community on opening day. "I always call it the house that people built because so many people fought side by side with me going back and forth to city hall, making sure that we were able to keep our doors open while waiting to actually get a license." When asked why she chose to open up her shop in her own community, she explained that urban communities are often not considered to be profitable locations for business, but this is simply a fallacy. For Keith, it's not just about building wealth for her own family, but about reinvesting in the community she loves through education. "We've hired folks in the community. We intend to support programs in the community as well, for arts for the youth and wellness in our community, it's just been so well received," she added. "I think we're creating a new model of how the cannabis industry should look." (Read more at Weedmaps)
The Story Of Freestyle Fellowship's "To Whom It May Concern"
At the time it was recorded, Los Angeles was at a breaking point. There was growing, justified national outrage over the videotaped assault on Rodney King by Los Angeles police officers. Jeffrey Dahmer had just been arrested, his refrigerator full of the dismembered body parts of Black victims. East Coast rapper Tim Dog had released "Fuck Compton," and Dr. Dre had just left N.W.A. to strike out on his own. And on Thursday nights, local MCs were testing their skills at an open mic night held in a health food market called The Good Life Cafe at the intersection of Crenshaw Blvd & Exposition Blvd. The night would produce some of the city's most influential artists, and would be documented in a 2008 film by Ava DuVernay called 'This Is The Life.' The home team at The Good Life was always, indisputably, The Freestyle Fellowship. (Read more at Bandcamp Daily)
Weedmaps And Berner Working To Combat Anti-Weed Platforms With Cannabis-Friendly Site
Being blocked out in part provided the rapper-turned-cannabis entrepreneur with the push he needed to pursue the new network. Teaming with dispensary review site Weedmaps, the idea is to level the playing field by making Marijuana.com, called the "Instagram of Marijuana," a safe destination for cannabis businesses, key figures and enthusiasts. In a tweet earlier this month, Berner asked, "Are you sick [of] being silenced ?? Have you lost your account for posting weed ?? Don't worry … me & @weedmaps have something special in the works." (Read more at The GrowthOp)
Martínez Ocasio began work on his fourth studio album this year but is keeping quiet about it. He remains a spontaneous singer-songwriter. "When it's time to write the songs, I don't sit down and think" — his voice drops into a comically serious tone — I am going to write this song thinking about that person and everything that happened during that summer of 2001.Afterward, I realize it has something to do with something personal or things that happened to me in the past." (Read more at Vulture)
Sherbinskis Genetics And The Gelato Explosion
When Guzman crossed paths with Jigga (the creator of Thin Mint Cookies) he became a co-creator of one of the strains to change the game. His collaborations with Jigga brought Sunset Sherbert and Gelato to life. Then Guzman modified the strains to fruity perfection. Mr. Sherbinksi reached cannabis stardom once the hip-hop community got their hands on his weed. Rappers like Young Dolph, Future, Berner, and Lil Yachty have shouted out Gelato (often, more than once), helping to make this West Coast strain a global phenomenon. Thanks to Gelato's explosive popularity, Mr. Sherbinski has come a long way from his garage and basement days. You can still find his strains in rap songs, but you can also purchase his brand of bud from licensed dispensaries across North America. (Read more at Wikileaf)
---

---

Three new tracks for you to snack on...
Davie Napalm, "Second Nature"
Father, "Bichon Frise"
Lee Scott & Sly Moon, "Exobase"
---