Irregular Vegetables, Vol. 64: Career Crooks
a Q&A with Career Crooks, 3 new songs you oughta know, and CABBAGES' weekly 420-friendly hip-hop links roundup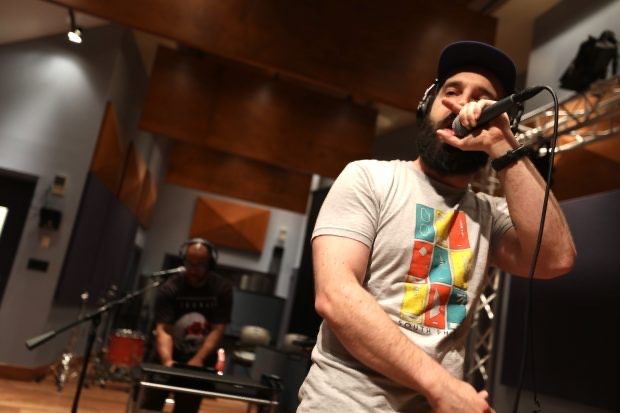 This newsletter marks the latest installment of Irregular Vegetables, a (semi-) weekly series of CABBAGES emails where I share links to recent writings from other hip-hop/rap/cannabis journos and critics, squeezing in my own work as I see fit. These 420-friendly editions hit inboxes on Thursdays.
Enjoy this week's reads and keep scrolling for an interview with Philadelphia hip-hop duo Career Crooks. Then stick around at the end for another edition of Crudites, a feature where I recommend three recent singles/videos from hip-hop artists you may not be familiar with yet.
---

Prince Paul Dives Deep Into Music History
Prince Paul welcomed Posdnuos from De La Soul to chat about "Aja," the 1977 album by Steely Dan, known for its meticulous, jazz-inflected rock compositions. What might seem at first like an odd pairing of host, guest and album is actually an inspired one. On "3 Feet High and Rising," De La Soul's debut album that Prince Paul produced, the band sampled the duo's song "Peg," not a particularly common, or welcome, move in the rap world in 1989. As the two men banter and reminisce, listeners get a sense of Steely Dan's influence on De La Soul and how sampling "Peg" made perfect sense for the album they were creating. (Read more at the New York Times)
Indica And Sativa Labels Are Largely Meaningless When It Comes To Cannabis Complexities
In certain cases, we found weak correlations between indica and sativa labels and a small number of the aromatic terpenes. Strains labelled indica tended to have higher amounts of the terpene myrcene, which is thought to contribute to sedation and the more intense "couch-lock" effect. On the other hand, strains labelled sativa had higher amounts of sweet and herbal terpenes, like farnesene and bergamotene. These findings echo what cannabis consumers have long said about the differences between the two labels. We have a hunch that due to the absence of strict naming and pedigree tracking, producers have been assigning labels to cannabis based primarily on aroma. (Read more at The Conversation)
Anuel AA Takes A Well-Earned Victory Lap
With 'Las Leyendas Nunca Mueren,' his third solo album and first since the less-than-godlike Ozuna team-up 'Los Dioses,' Anuel turns to another field where self-reliant boldness pays out big: sports. From the recognizable cover art recreation of Kobe Bryant's NBA trophy slouch to the snippets of Mike Tyson's notorious Lennox Lewis taunt on "Mi Voz Cuesta Un Billión," he draws a dotted line between these champions and himself. Reinforced by rugged cuts like "Rick Flair" and "Mcgregor," the influence of all-star athletes pervades the album, a super-sized expression of rap's well-established love affair with sporting success. (Read more at Rolling Stone)
A Luxurious Drive Through New York With Rick Ross
Today, he has an empire made up of 23 different business ventures, and in the last two years, Ross authored two books detailing his journey in music and business. His partnership with Wingstop is stronger than ever, he recently locked in movie production contracts for the use of his Atlanta property, and just a week and a half before our conversation, he launched a new line of CBD wraps with Hempacco Packaging. "It helps to wean you off of tobacco," he explains. "And for people like me that suffer from seizures, this shit helps you sleep better and helps with anxiety." Taking another puff from his blunt, he exhales and adds, "I'm pro-cannabis, and I had a problem going to sleep. I still can't [go to sleep] all the way, but with this, I'm making progress." (Read more at Complex)
Mick Jenkins In Conversation: 'Black Artists Need To Learn How To Empower Themselves'
Like every great Mick Jenkins project – of which there are many – 'Elephant In The Room' reflects the artist's quest to become a better man and be defined by more than just his trauma. But it is arguably looser and less earnest than some of these previous releases, proving the artist is more than capable of growth ten years into his career. "'Elephant In The Room' is about looking at life's big challenges and having confidence you can overcome them," Jenkins agrees. "I felt a real type of freedom [making this album]. That's not to say I have been unhappy in the past, but I think people in general don't realise how much peace in your home life will result in better art." (Read more at Huck)
Pennsylvania's Lieutenant Governor Wants To Process As Many Marijuana Pardons As Possible Before Leaving Office
There are about 20,000 marijuana-related cases in Pennsylvania each year, he said. And some eligible cases go back decades, including one case that recently went through the petition process where a man had a felony conviction on his record for possession of eight ounces of cannabis that dates back to 1975. "If you've got some stupid charge like that on your record, it doesn't cost anything to apply, and we can get that off your your permanent record," the lieutenant governor said. "I don't care how conservative or how liberal you are politically. I don't think we as a society should be really damaging people's future for consuming a plant that is now legal in many jurisdictions—and soon will be in Pennsylvania." (Read more at Marijuana Moment)
---

---

Three questions. Three answers. That's a wrap.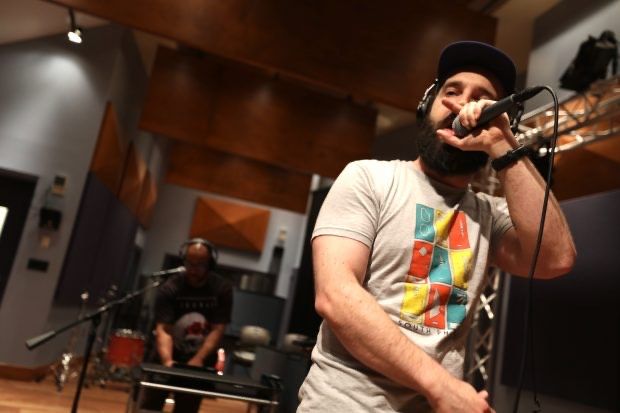 Comprised of Philadelphia producer Small Professor and rapper Zilla Rocca, Career Crooks are yet another dope configuration coming from the city's hip-hop collective known as the Wrecking Crew. Released last week, their new album is called Never At Peace.
A lot has happened to raise your respective profiles since your last Career Crooks album. In what ways did your experiences in hip-hop inform or impact the work on this new project?
Zilla Rocca: I'm never aware of my profile being raised until after I drop an album and see the numbers. So with this album, it just honestly helped me know how many pieces of merch to order. Beyond that, I didn't go into this thinking about my increased clout or listenership. Every album to me is the job interview. We started this album three years ago and, at that time, it was really about having a true feel for each other as a duo after doing a bunch of videos and live shows in Philly and NYC. We saw firsthand what people liked from us. So our only goal was to surpass all of that with this album. I wanted a core 4-5 set of songs that would work in any live setting and I also wanted Small Pro to get more props because I think he's an obscenely underrated and singular talent behind the board.
Small Professor: For me, music production is very competitive. Not only am I constantly pitting myself against producers from the past, but also battling against the present era–and that includes myself. So when the dust settled and our first album ended up on Bandcamp's "Best Hip-Hop Albums of 2017" list and overall pretty well recieved, my only goal for album #2 became to blow Good Luck With That out of the water on my end.
Apart from a few features, Career Crooks operates primarily in the one-rapper / one-producer mode throughout Never At Peace. What is it that you like most about that dynamic?
Small Professor: Rap duos are like two-on-two basketball. It's always best to come to the court with someone who you've been playing with for years, who trusts you & knows your spots (& vice versa). All my Wrecking Crew sub-groups (Career Crooks, BLUu Edwards & the upcoming PremRock/SP team-up) are the result of not only years of mutual fanship but off-the-court friendship and building as well, and I think that comes through in the music.
Zilla Rocca: The relationships I'm building with other producers like Ray West and Chong Wizard the last few years, I already had that relationship with Smalls by 2011-2012. We know about each others' kids. We've gotten drunk together many, many times! And the best part is none of it feels like work. We have differing opinions and will be hard headed about stuff here and there, but ultimately we know we want the best for anything we make together. Being a duo forces us to get out of our isolated soloist worlds. We also wanted to tap into The Main Ingredient vibes of Pete Rock & CL Smooth where it feels like we were next to each other crafting this album and both of our personalities had moments to be in the front.
The third member of Career Crooks would arguably be Philadelphia. Where do you see this project and your records in the city's hip-hop and rap music legacy?
Zilla Rocca: Except for a 1-2 year period when I was out of college, I've lived in some part of Philly for 95% of my life. For the longest time, I chose not to make my music about Philly in any way–and then I realized how utterly moronic that was. So now, I feel like people know us as Philly cats, which is an honor. Philly's greatest export is hip hop–Jazzy Jeff to Black Thought to Meek Mill to Jill Scott to Reef the Lost Cauze to the hundreds of people behind the scenes all over the industry. We're workers. Everyone I named busted their asses for years in obscurity. I think that's true of Career Crooks and even if we never reach those heights, I feel honored to even be associated with that lineage.
Small Professor: I look at this project and Career Crooks overall as adding on to the legacies of both Philly underground rap music & that classical east coast sound. Growing up, I always loved it when for example, I would listen to The Roots and hear Black Thought reference things only people from Philly would understand. And that resulting sense of pride is something I hope our music can make people feel as well.
Purchase Career Crooks' Never At Peace here.
---

Three new tracks for you to snack on...
Fly Anakin, "Ghost (feat. Nickelus F)"
Jamal Gasol, "Cataract City/Superior Man"
Oliver, "Did I"
---