Irregular Vegetables, Vol. 65
Three new songs you oughta know + CABBAGES' weekly 420-friendly hip-hop links roundup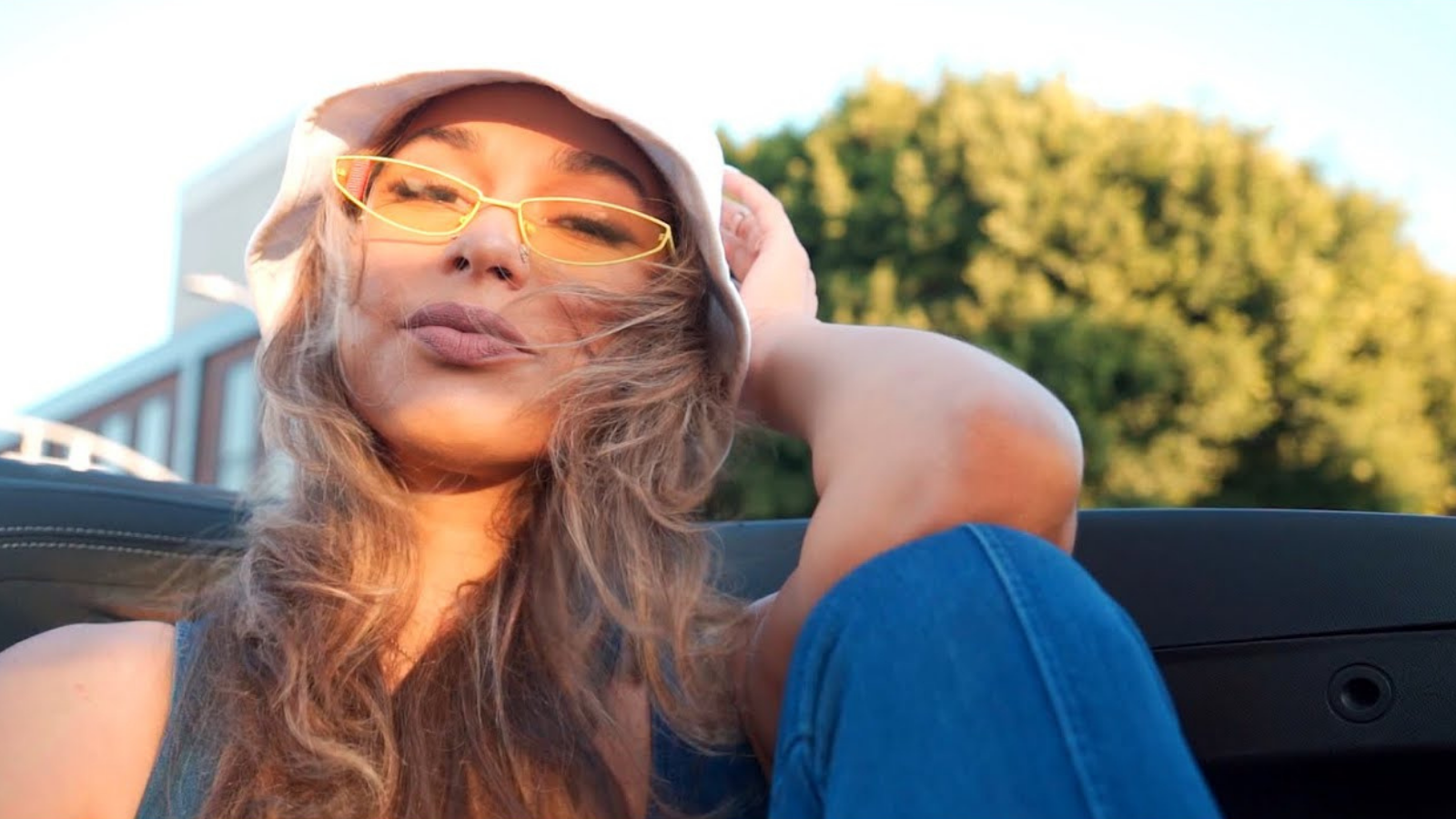 This newsletter marks the latest installment of Irregular Vegetables, a (semi-) weekly series of CABBAGES emails where I share links to recent writings from other hip-hop/rap/cannabis journos and critics, squeezing in my own work as I see fit. These 420-friendly editions hit inboxes on Thursdays.
Enjoy this week's reads and keep scrolling for another edition of Crudites, a feature where I recommend three recent singles/videos from hip-hop artists you may not be familiar with yet.
---

Celebrating 25 Years Of Mobb Deep's 'Hell On Earth'
Early in 1996, Tupac released "Hit' Em Up," a Death Row Records funded attack on East Coast emcees, including Mobb Deep. Depending on who you ask, Pac was pissed off at Mobb Deep after they declared "thug life, we're still living it" on "Survival Of The Fittest" from 'The Infamous,' given Shakur's stomach famously sported the words "thug life" in bold letters. Others would also cite Mobb Deep showing solidarity with Capone-N-Noreaga on "L.A., L.A." and clapping back at Snoop Dogg and Tha Dogg Pound for putting their boots to the Big Apple's buildings in the "New York, New York" video. Whatever his reasons, the Mobb air out their grievances on the album's second track, "Drop A Gem On 'Em." Without mentioning Tupac by name, the pair goes in over a sample of The Whispers' "Can't Help But Love You" and create one of the most scathing war dubs known to man, woman, and child. (Read more at Passion Of The Weiss)
Cannabis Reformers Can Get SAFE Banking Or Nothing From Congress—Which Is It?
Comprehensive reform could be three years or more away—at best. The decision to pull SAFE Banking from the National Defense Authorization Act (NDAA) is further proof that even incremental change is hard on Capitol Hill. The Marijuana Opportunity Resentencing and Expungement Act (MORE) Act, which would end federal cannabis prohibition, and the SAFE Banking Act both received hearings in their respective committees of jurisdiction and a vote on the House floor in the last Congress—but only SAFE Banking has passed the House this Congress where it remains stalled in the Senate, oddly due to resistance from the party of our champions. The MORE Act was the first comprehensive legislation that would end federal prohibition and expunge cannabis convictions to gain momentum. The bill has again passed the Judiciary Committee this year but so far has not received a commitment to be brought for a floor vote in this Congress. (Read more at Marijuana Moment)
Nardo Wick Would Like To Introduce Himself
While so many of his peers are oversharing for the internet, Nardo's disdain for "all that on the phone shit" has helped him radiate an air of mystery that's rare for 2021. He capitalized on that intrigue throughout 'Who Is Nardo Wick?,' an 18-track project full of gruff, surging tracks like the aforementioned hits, as well as "Alright," "Play Wit Me," and "Poppin Out" with BIG30. The 19-year-old is well on his way to a successful career, and it all started with a $40 mic in 2019. Nardo has said that he felt he had to get out of the streets in order to give his career the focus it deserved, so he spent the previous two years recording at home (with his dad as his engineer), developing his craft while surfing YouTube and watching his favorite artists speak on the industry. He soaked up game, and now he's ready to ascend. (Read more at Complex)
GOP Congressman And AOC Team Up On Marijuana Bill To Incentivize State-Level Expungements
It would encourage states to provide relief to people with non-violent marijuana convictions through federal grants—the State Expungement Opportunity Grant Program, run through the Department of Justice—that would help cover the administrative costs of identifying and clearing eligible cases. The bill proposes to appropriate $2 million in funding to support the program for each fiscal year starting in 2023 and ending in 2032. Specifically, the grants could be used by states to purchase technology used to facilitate expungements at scale, automate the relief process, fund legal clinics to help people get their records cleared and support "innovative partnerships" to provide mass relief. (Read more at Marijuana Moment)
Rapper Tyler, The Creator is in a Class All By Himself
This time, Tyler wasn't so navelgazing, even if he still picked at emotional scabs. In various spots across the album, he wanted us to know he's doing well — just check the bio-reciting interlude "Blessed" — and that doubters were wrong to call him weird. In that way, Tyler embodied early career Kanye West, whose initial narrative centered on his flourishing despite being the underdog in his school and neighborhood. At the beginning of "Runitup," he ranted about being alienated by other Black people who undermined his nuance and made him feel lesser-than. "I was like, 'Fuck 'em,' I did my own shit," Tyler said bluntly, his voice hidden beneath piano and synth chords. (Read more at The Liner Notes)
Tasting Dosidos With Smoke DZA A.K.A. The Kush God
The Kush God remembers a time when the only common cultivars on New York corners were Acapulco Gold and mid-grade "Arizona." But after meeting Purple Haze enthusiast Shiest Bubz in the early 2000s, DZA gained access to "the very best Purp, OG, and Sour Diesel the city had to offer. It wasn't long before The Kush God was born, and he hasn't stopped blowing blunts or breaking mics since. (Read more at Leafly)
How Cannabis Leaders Can Look To The Future
One conversation that continues to persist lies in the "old-world" cannabis markets and newly legal state markets. Can big business (e.g., multiple state operators) and the legacy (formerly called the illicit market) ever find a way to integrate from opposing to collaborative business partners and what it would take to make that happen? (Read more at Rolling Stone Culture Council)
---

---

Three new tracks for you to snack on...
Ahmir, "Civic Freestyle"
Dazy Lyn, "Chills (feat. Gage Navarro)"
Lord Nez, "Black Sheep"
---