For most of 2020, Bad Bunny was all about reggaetón. In the lead-up to his Leap Day surprise album, his single "Ignorantes" with Panamanian R&B sensation Sech and its popular predecessor "Vete" represented a clear genuflection towards the dembow riddim faith. When YHLQMDLG dropped in February, it became undeniable that the Puerto Rican superstar had fully embraced the genre. Though he'd come to prominence as a Latin trap upstart, his commitment to the homegrown reggaetoneros he'd grown up admiring shone through on tracks like "La Santa" with Daddy Yankee and "Safaera" with Jowell & Randy.
Bad Bunny's unabashed love for this distinctly Latin style of music, one often credited primarily albeit inaccurately to Puerto Rico, remained on display well through the summer. On his own Las Que No Iban A Salir, a supplemental mini-album of studio outtakes, he included reggaetón collabs with Don Omar, Nicky Jam, and Zion & Lennox sandwiched between trap takes. He also served as executive producer for Jowell & Randy's comeback album Viva El Perreo, a woefully underrated project recorded during quarantine, that, like YHLQMDLG, connected past and present through its features and beat choices.
So earlier this week, when Bad Bunny revealed the imminent arrival of yet another new full-length via a pair of tweets, some might've reasonably expected more in that vein. Yet there's scarcely any reggaetón presence on El Último Tour Del Mundo, which dropped on Black Friday just as those first pangs for leftover stuffing began to hit. With 15 original songs and a Christmas throwback from Trio Vegabajeño, the album curves closer to his debut X100PRE and its inventive Tainy-helmed trap beats.
But what uncouples El Último Tour Del Mundo from that standout 2018 effort is just how boldly this new record departs from the standards set by its antecedent. Where he briefly indulged in pop punk karaoke on X100PRE's "Tenemos Que Hablar," he goes full blown Guitar Hero for "Yo Visto Así," a trap-rock revelation that essentially melds Machina-era Smashing Pumpkins with Chief Keef's "Love Sosa" flow. While not as heavy as what the likes of City Morgue and Ghostemane get up to in the studio, the pivot is nonetheless significant.
Likely to be as popular as it is polarizing, El Último Tour Del Mundo feels unique and anomalous within the Latin music space. But, in truth, it shows Spanish-language trap finally catching up to the brooding libertines and misanthropic mopes on the English-language side. Tracks like "Haciendo Que Me Amas" and "Te Deseo Lo Mejor" lean into the emo rap of the departed Lil Peep or Juice WRLD, while "Maldita Pobresa" recalls Machine Gun Kelly's recent 180 degree swivel Tickets To My Downfall. Bad Bunny's appeal has long been aligned with his defiant peculiarity, sometimes (mis)interpreted as queerness. But from a purely musical standpoint, he's clearly given into his ambitions to make the kind of record he ought to have been making all along.
Whether Latin trap is ready to move like Bad Bunny has moved remains to be seen. Many if not most of those operating in the genre have chosen more conservative paths, dabbling either in R&B or reggaetón to polish their images and increase their payout opportunities. It is a reminder that, for many in hip-hop today, music is simply a vehicle for commercial success rather than the pursuit of artistry. Risk-taking generally gets relegated to deep cuts on an album, as evidenced by Rauw Alejandro's Weeknd-esque "Algo Mágico" or Ozuna's acoustic ENOC closer "Gracias." Both of those examples warrant at least EP-length explorations, though it seems unlikely either artist will be granted the opportunity.
---

NappyNappa, IFEELJUSTLYKTHEIRART
In a year filled with critical acclaim from all the right outlets for his noisily leftfield duo Model Home, this DC rapper could've easily rested on his laurels. Thankfully, NappyNappa dropped a Black Friday bombshell on our collective heads with the intricate and exhilarating IFEELJUSTLYKTHEIRART. Over beats by Sporting Life and Danny Brown go-to Paul White, among others, he lyrically scorches the Earth in the hopes of saving it. He spits over bassbin rattlers "Bagz 4 Th Lost" and "Hotz 4 Entertainment" as dynamically as he does more outré instrumentals like "Angles Of Lyt" and "Howl'n Clown." Amid this all-around excellence are news snippets meant to raise awareness about France's plundering of Benin's art and cultural artifacts, adding further depth to an already profound listen.
Eli Fross, CESAR
As part of the Winners Circle triumvirate with Sheff G and Sleepy Hallow, Eli Fross represents Brooklyn drill to the fullest on CESAR. With production handled in-house by the proficient Great John, the mixtape places the rapper in that same sonic space where his better known peers thrive. He balances the X-rated R&B appeal of "Mental" with the snub-nosed menace of "ISO," blending the two aesthetics effortlessly on "GOAT Freestyle" and "Killa." Indeed, like so many artists in the burgeoning scene, he jumps between lust and wrath as if they were conjoined impulses. That said, Fross appears to have reached a high level of quality a lot quicker than much of the local competition, which bodes well for his future prospects.
Tree Mason & Spanish Ran, W.I.P. 2
Drawing inspiration from Carhartt's Work In Progress streetwear line, this project marks the third pairing of rapper Tree Mason and producer Spanish Ran this year. With W.I.P. 2, the Bronx duo capture the spirit of something uniquely New York over the course of nine new sample-laden tracks. "The Safe Behind The Oil Painting" perhaps best evokes the ethos of the endeavor, with Tree unraveling sartorial swagger and words of wisdom over a ghostly soul beat. Their chemistry is uncanny on "Money Isn't Everything" and the bluesy bap of "Riches Have Wings." Another Spanish Ran accomplice, Bloo hops on the drumkit-shaking "Collection Plate" to complement the primary emcee's real talk with autobiographical bars of his own.
---

Three questions. Three answers. That's a wrap.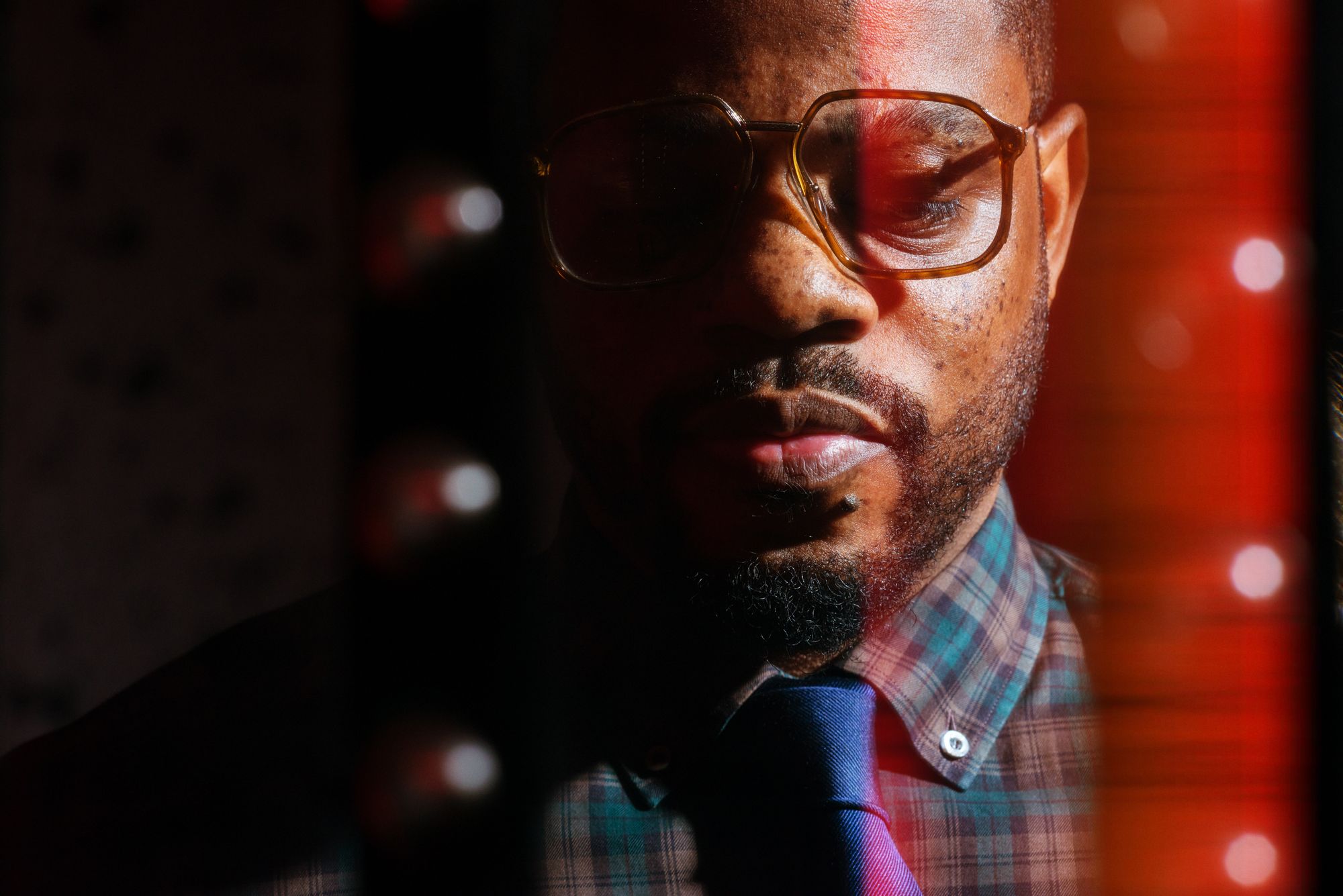 A drummer and producer extraordinaire, Karriem Riggins operates in multiple musical worlds concurrently. He's recorded with hip-hop icons like J Dilla and played with jazz greats including Ray Brown and Roy Hargrove. In addition to his own formidable solo projects for Stones Throw Records, he's produced every Common album since 2016's Black America Again, a run that continued with last month's A Beautiful Revolution Pt. 1. Last week, Riggins added another milestone record to his discography, a long-anticipated duo date dubbed Pardon My French with oenophile Madlib under the appellation Jahari Massamba Unit.
A lot of us have been waiting for a full project from you and Madlib. What did it take to finally get Jahari Massamba Unit together for a proper album?
We've been working on so much music over the years, to get this album completed was as simple as selecting songs that would best represent the diversity of the music we love and create. We both have love for various styles and this is a glimpse into some of what inspires us.
You have a long history of working with Common, with credits that go back to 1997's One Day It'll All Make Sense. What do you feel like you've been able to accomplish as an artist and producer during your run together?
It's been a blessing to work with Common. I've learned different methods of producing and this role I'm playing on A Beautiful Revolution Pt. 1 is still chopping and sequencing. But it's from the perspective of having a live band present, giving you the performance needed to create the song, as opposed to chopping breaks and loops from records. It's about conveying what's needed from the greatest musicians of our generation—which is an easy job working with the likes of Robert Glasper, Isaiah Sharkey, Burniss Travis, and Aliandro Prawl.
You are, quite possibly, the only person in existence who has recorded, respectively, with both J Dilla and Paul McCartney. Do you see any parallels between the experience of doing a hip-hop record like The Shining with the former and a jazz/pop standards one like Kisses On The Bottom with the latter?
There's a big difference actually. A lot of what I've done with J Dilla wasn't planned. We've never talked about what we were going to create. When we recorded then Dilla would then fine tune it. I've learned so much from the way he approached the music he created. He was such a perfectionist but would work off of one studio take of me playing drums on a song.

Working with Diana Krall, Tommy Lipuma and Paul Mcartney on Kisses on the Bottom was one of the greatest experiences. We didnt have any of the music prior to the session. Once we arrived, Sir Paul had the songs, we listened to them, and Diana came up with the arrangements on the spot similar to how it was playing with Ray Brown's trio. I practice as much as possible to be able to adapt to any situation. I think the only parallel is to always be a student of music.
Purchase or stream Pardon My French here.
---

While male artists dominate the Latin trap conversation and female artists too often are relegated to poppier spaces, La Goony Chonga maintains a powerful presence in the Spanish-language underground. The Miami native's moniker has become synonymous with the neoperreo scene, a feminist counterpoint to the historically toxic reggaetón machismo. Yet some of her earlier work, including 2016's bilingual "Tengo Dinero" with New Jersey's own Trap Sade, falls squarely in the category of street-level bangers.
---
See you next time.
Follow me on Twitter at @noyokono and on Instagram at @noyokono too.