Irregular Vegetables, Vol. 77: OKnice
a Q&A with rapper OKnice, 3 new songs you oughta know, and the weekly 420-friendly hip-hop links roundup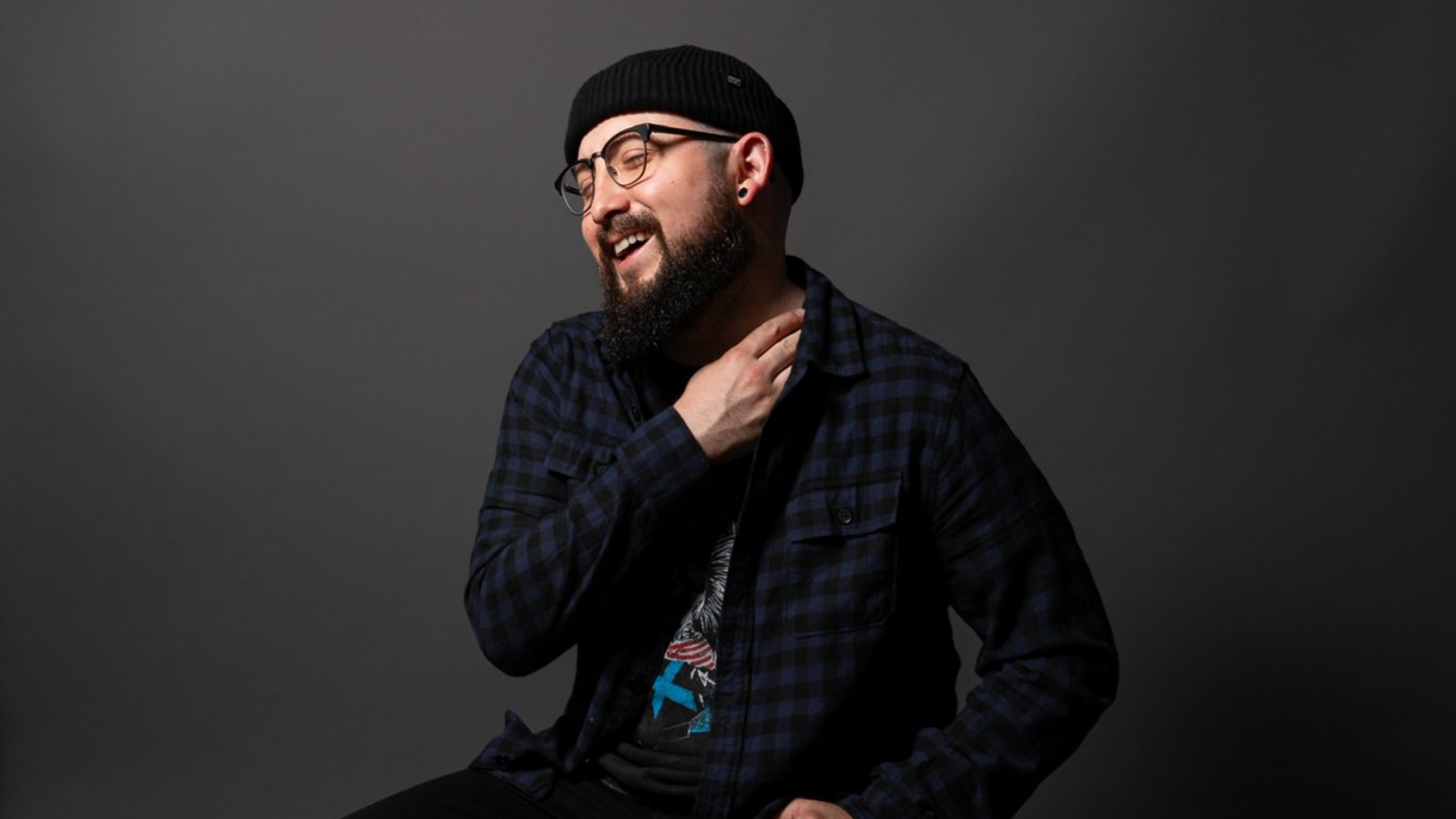 This newsletter marks the latest installment of Irregular Vegetables, a (semi-) weekly series of CABBAGES emails where I share links to recent writings from other hip-hop/rap/cannabis journos and critics, squeezing in my own work as I see fit. These 420-friendly editions hit inboxes on Thursdays.
Enjoy this week's reads and keep scrolling for a Q&A with Twin Cities rapper OKnice. Then stick around at the end for another edition of Crudites, where I recommend three recent singles/videos from hip-hop artists you may not be familiar with yet.
---

This App That Lets You Virtually Investigate Rap's Most Infamous Murders Is The Morbid Future Of True Crime
The Notorious B.I.G., Tupac, Nipsey Hussle, John Lennon, and Selena each have their own case file and 3D recreation on the app. Aside from Selena (the recreation is centered around the final seconds of her life before she was killed) the artists' recreations are built around when they were killed. It's understandable to enter into these virtual worlds and feel as if you're doing something wrong or something isn't right. As I examined the murder scenes of Biggie, Tupac, and Nipsey, I was initially impressed with how immersive they are, only to feel uncomfortable immediately after, especially with the latter two recreations. In those, I was able to stand over their bodies and even crouch down to see more details. Seeing Nipsey's clothes covered in blood or looking into Tupac's lifeless eyes as he lies in a pool of blood — it's hard not to feel some unease and wonder, "Is this a line that needs to be crossed?" (Read more at Okayplayer)
The War on Weed Decimated My Community—Will There Be Restitution?
Still, pure as my passion was, the fact of weed's black-market status followed me. While anyone who spends time in a criminalized world faces some danger, that danger has always been magnified for Black people, warped out of all proportion by the racism of the American justice system. From the anti-"marihuana" craze of the 1930s to the brutality of the War on Drugs, Black and Afro-Latinx people have been harassed, frisked, arrested, and jailed for their association with cannabis. In my own home city, Black people have been arrested for low-level marijuana offenses at eight times the rate of their white counterparts. At long last, however, some of that has begun to change as the call for legalization has grown from a rising chorus, lifted up largely by Black voices, to something big and loud and national. (Read more at The Nation)
Are Artists Removing Music From Streaming For The Best Reasons?
The disappearance of albums like 'The Chronic' and 'Doggystyle' is the latest instance of prominent artists removing their music from the grasp of streaming services. Indie artists like Roc Marciano, R.A.P. Ferreira, and more have incorporated DSP-sidestepping, direct-to-consumer models for years. But now, some mainstream artists like Kanye West, who is selling 'Donda 2' on his $200 Stem Player, are divesting from DSPs, and the reaction to it has been a mixed bag. At first glance, some of these decisions have the look of altruistic stands against corporate greed, but a closer look hints that they're just taking cues from the powers that be. Snoop and Ye both suggested that their decisions will transform the industry for the better, but both of their wealth-building, forced-scarcity actions feel right out of a major label's playbook. Both 'Donda 2' and the Death Row catalog are now exclusive items you have to pay a substantial sum for. (Read more at Complex)
Can I Consume Cannabis Around My Kids?
As we move closer to what now seems like the inevitable legalization of marijuana on the federal level, or at the very least full legalization in most states, the social rules around cannabis are also bound to evolve. Specific laws governing cannabis possession and use vary by state, but parents can be charged with child neglect or endangerment if substance use puts children at risk of harm. The problem with this, of course, is that harm is subjective — what a parent might consider equivalent to consuming a glass of wine, or taking a medication for high blood pressure or chronic pain, might be seen as drug use through more conservative eyes. In New York State, parents and guardians cannot be accused of neglect or abuse simply for using cannabis. However, legal marijuana use, even medical use, has often been held against families involved in the child-welfare system, especially Black and brown parents, and families living in poverty seeking government assistance. (Read more at The Cut)
OTM Is Keeping Drakeo's Name Alive While Carving Their Own Lane
OTM is the first rap act from California to produce a certified street anthem in 2022. The remix to their song "Cliff Hanger," which hit more than a million views in less than three weeks, is nearly six minutes of scorched-earth bars and menacing quotables. It's the last video Drakeo The Ruler shot before he passed and the song features one of his final recorded verses, where he presciently raps "tell God save a bed for me, coming soon," over patient, eerie production. Members BluePesos and Duffy are the latest Stinc Team-associated rappers to advance the nervous music narrative.  (Read more at Passion Of The Weiss)
Oakland Cannabis Sellers, Once Full of Hope, Face a Harsh Reality
Some say the police in Oakland, at times, have not switched their mind-set from arresting cannabis dealers to protecting their legal businesses. During a wave of robberies late last year, the police never showed up to some of the crimes, business owners say. The police say a surge in crime during the pandemic has stretched their resources. Insurance companies are also adding to the challenges. Some owners said their claims were denied even though their policies indicated they would be covered. Others said they believe they were treated unfairly during the claims process because they were Black. (Read more at the New York Times)
---

---

Three questions. Three answers. That's a wrap.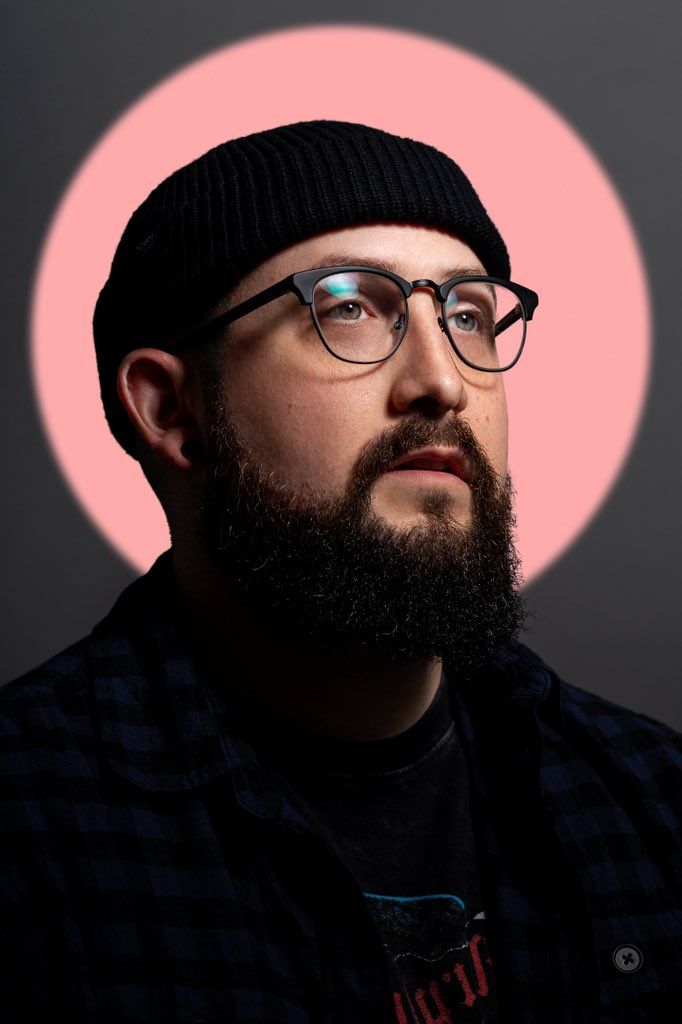 Saint Paul, MN's OKnice describes himself as an indie rapper with a hint of Midwest emo. That one-line bio is undeniably evidenced by the recently released Have You Tried Being Happy?, an album that explores issues of mental health in these chaotic times with dope yet introspective rhymes.
Your album's title feels very provocative. How did this question influence the making of this record?
Happiness is such a big concept, but one I spent a lot of time thinking about in 2020/2021. So I tried to focus on specific ideas of it to make it more manageable. The first side of using that question was frustration at how people, strangers and family, STILL talk to folks with mental illness like it's a choice, and ask questions like, "Have you tried being happy?" Everybody's pro supporting and talking about mental health until they're tired of it or uncomfortable. Then they want you to get over it. So frustrated with that I was throwing it back in their faces pushing them to question what happiness is, poking holes in things like dream homes, excess money, or even more altruistic things like how if you just contribute to the world you'll feel happy. At my lowest, so many people told me to volunteer, then I was just depressed and volunteering. I was trying to show there are no clear fixes. The flip side was actually asking myself that question in earnestness. I was doing all this necessary work to better myself, and I knew it was the right thing to do, and I still felt like shit. So I had to look at if I was really trying and, if I was, what was it I was trying to do? I had to completely reevaluate my goals and gauge how I understood happiness in relation to where I'm at right now, seeing it as fluid. Those concepts fueled both the content.
Much of the production on the album comes from Minnesota-based beatmakers. How important was it to you to work with other local artists on this project?
The thing that was most important was working with folks that I had some level of friendship and shared respect with. With such a big and personal project, it needed to be with people I could have authentic conversations with that really understood what it is I do. Hex and I have worked together since 2016 and is one of my closest friends, so he's a no-brainer as long as he wants to keep putting up with me and my late night giant texts. He gets how I rap and is very honest about what works and what doesn't. Metasota is an absolute legend, both in the local scene and far beyond and so when there was a chance to connect with him for beats it was a no brainer. Minnesota Cold was a last minute surprise addition. I knew he was a great rapper and he made beats but had never really sat with them and had some in my email. I was blown away when I checked that email after hitting a wall with the beats I had on hand at the time. Not only did it complete the sound that the record was missing but it was clear that this was someone who deserved shine next to some of the best. In general, I work with folks that are good at what they do and have values that align with mine. Once those two boxes are checked, I am all in on putting on folks from Minnesota that do their thing in top form to help push that sound as far as possible, especially as I get more resources and ears on the work.
Given how much of the album deals with mental health and self-reflection, what do you hope that those who grapple with similar issues and concerns will glean from listening?
I kept two things in mind when talking about mental health on the record. (1.) Folks hear that it's okay to have bad days when you're putting in the work and everything sucks even when nothing specifically sucks. And (2.) Just because you're not having a breakdown or your struggles seem comparatively "small" that doesn't make them any less real. I tried to have a level of "normalcy" in each of the tracks' narratives. Making sure listeners know these are everyday feelings and I'm just some dude trying to do shit like pay rent and hang out with my partner and friends and anxiety and depression were just there with me through all that, like some asshole parrot on my shoulder. This record didn't come out of a profound moment, it came from living several "normal" years with my brain working like it does and letting folks in that same struggling headspace, who might minimize how they feel because things aren't a total disaster, be reminded that all of it's valid and they get to exist in that space without needing to make excuses or try to bootstrap themselves into feeling better.
Purchase or stream Have You Tried Being Happy? on Bandcamp.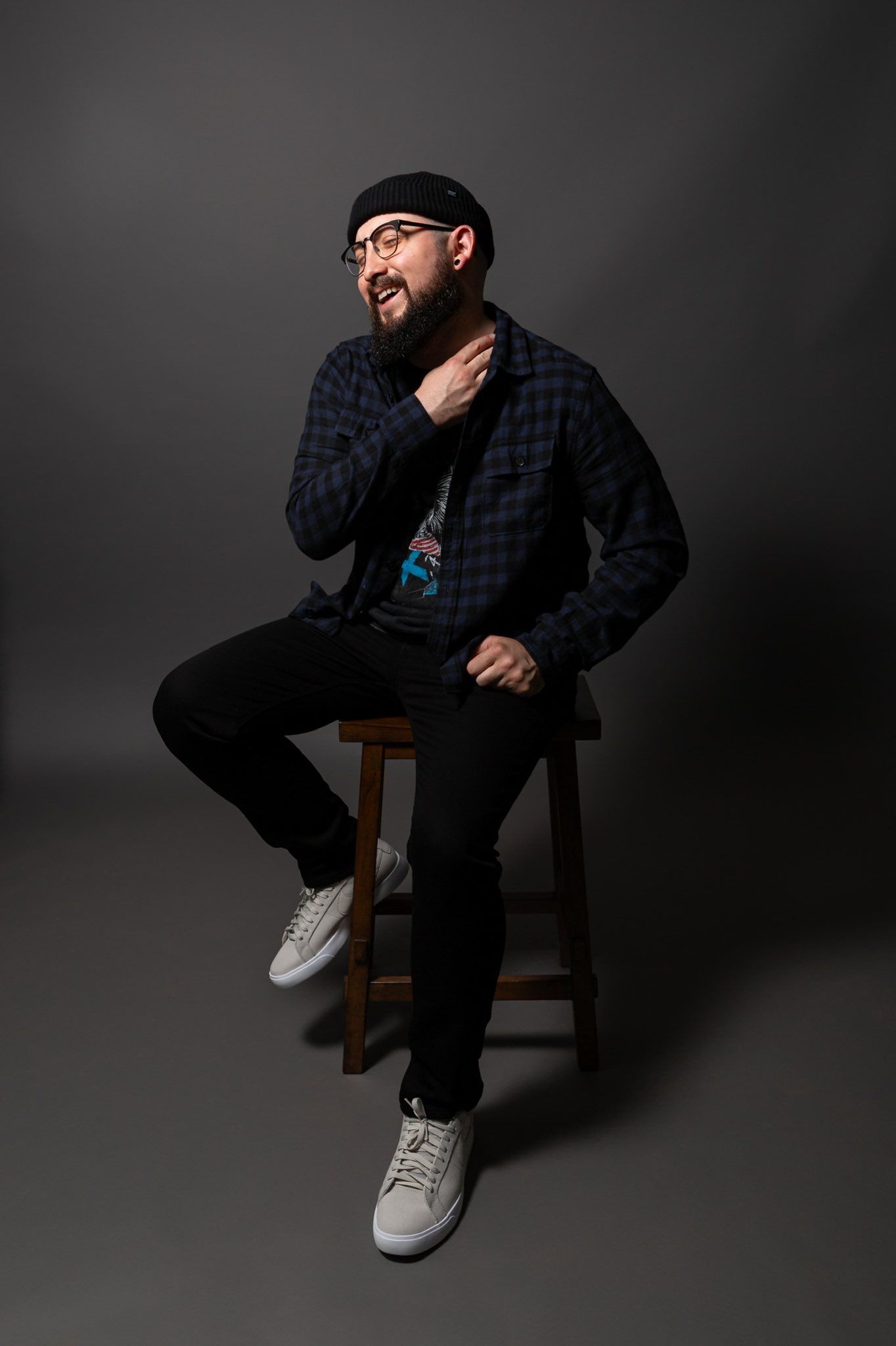 ---

Three new tracks for you to snack on...
Cheb Terro & DJ Die Soon, "NIKA7"
Hatfield & DJ BLKLUOS, "No Change"
The Range, "Ricercar"
---