This newsletter marks the thirty-fifth installment of Irregular Vegetables, a weekly series of CABBAGES emails where I share links to recent writings from other hip-hop/rap journos and critics, squeezing in my own work as I see fit. These midweek editions hit inboxes every Thursday. Enjoy this week's reads and keep scrolling for an interview with hip-hop producer Ray West.
---

King Von Was Building Something Bigger Than Chicago Drill
Von's music in some ways represented a second (or even third) wave of the sound — one that had become more nationally popular and legible to labels, and was therefore more in conversation with other scenes. As a result, Von's music occasionally folded in warmer tones, like those from Atlanta or L.A. radio. But most of his best songs have the characteristics of drill classics from the early 2010s: a disarming frankness, skeletal melodies, drums that can bludgeon while recalling rap's roots as dance music. (Read more at Vulture)
Rap, Great Escapes, and Ugly Introductions
Tay-K is this generation's poster child for the ugly introduction. Most fans got their first experience with him in 2017 via "The Race," a catchy song with a morbid backstory: the then-17-year-old was spitting bars that literally referred to being on the run for a real murder. Eventually, he was caught, and sentenced to 55 to 99 years in prison for one of the murders he was allegedly involved in. Almost every time there's a news story about a white person getting a lenient sentence for an egregious crime, you can bet someone on Twitter will note that Tay-K's life was essentially thrown away for what he did. (Read more at More Fire)
Since the start of his career, the Ohio rapper has embraced a passion for rap of every possible variety. He likes to glide on top of cloud-rap beats, kick rhymes over hard-nosed boom-bap drums, skip over trap hi-hats, and wail and thrash over crunchy emo-rap fusion and booming EDM drops. He doesn't just wear multiple hats; he stacks them on top of each other like he's trying to start a TikTok challenge. Trippie's musical wanderlust sounds great on paper and works decently in short bursts, but in practice, and particularly on his latest album 'Pegasus,' he sounds like a randomly generated playlist: tons of options, very little soul. (Read more at Pitchfork)
Dutchavelli: The People's Choice
The level of fanfare currently surrounding Dutchavelli isn't a norm in UK rap. The last time the scene was quick on an artist's every move, like this, was when West London's Fredo stepped out in 2016, blessing the blocks with "They Ain't 100", and whose every turn continues to be a major talking point. While there are many pros and cons to being the hotboy of rap, Dutchavelli, 26, is taking it in his stride. The people love Dutch, and Dutch loves the people—search his name on any social media site and you will see for yourself. (Read more at Complex)
What's So Special About Capital STEEZ?
Fans have been promised STEEZ's debut album, 'King Capital,' countless times over the years, but the album is still entangled in opaque legal purgatory. Bada$$ alleges that the project is solely in the hands of STEEZ's family and estate, whereas STEEZ's sister, Tamara Dewar, claims that the project hasn't been released due to Bada$$ refusing to give the family a fair royalty contract; at this point, it's unclear if the project will ever actually be released. This seems to be a continuation of a pattern of bad blood between STEEZ's family and Bada$$. (Read more at Okayplayer)
Dizzee Rascal Returns, Dancing To The Beat Of His Own Drum
Given Dizzee's status as a public-facing British pop icon, it's easy to forget that he's a studio rat at heart, and a producer as much as he is an MC, something he's keen to remind people of. As the title 'E3 AF' suggests (E3 being the postcode for Bow, the East London area where he grew up), this record returns to his roots wholeheartedly and calls on some scene legends including Ghetts, Kano, P Money, and D Double E. While it could have been tempting to try and ride on the coattails of UK drill, or return to the pop arena, there's a defiance to 'E3 AF' that pays tribute to the sound Dizzee pioneered, a style that has defined Britain's streets. (Read more at Dazed)
---

Three questions. Three answers. That's a wrap.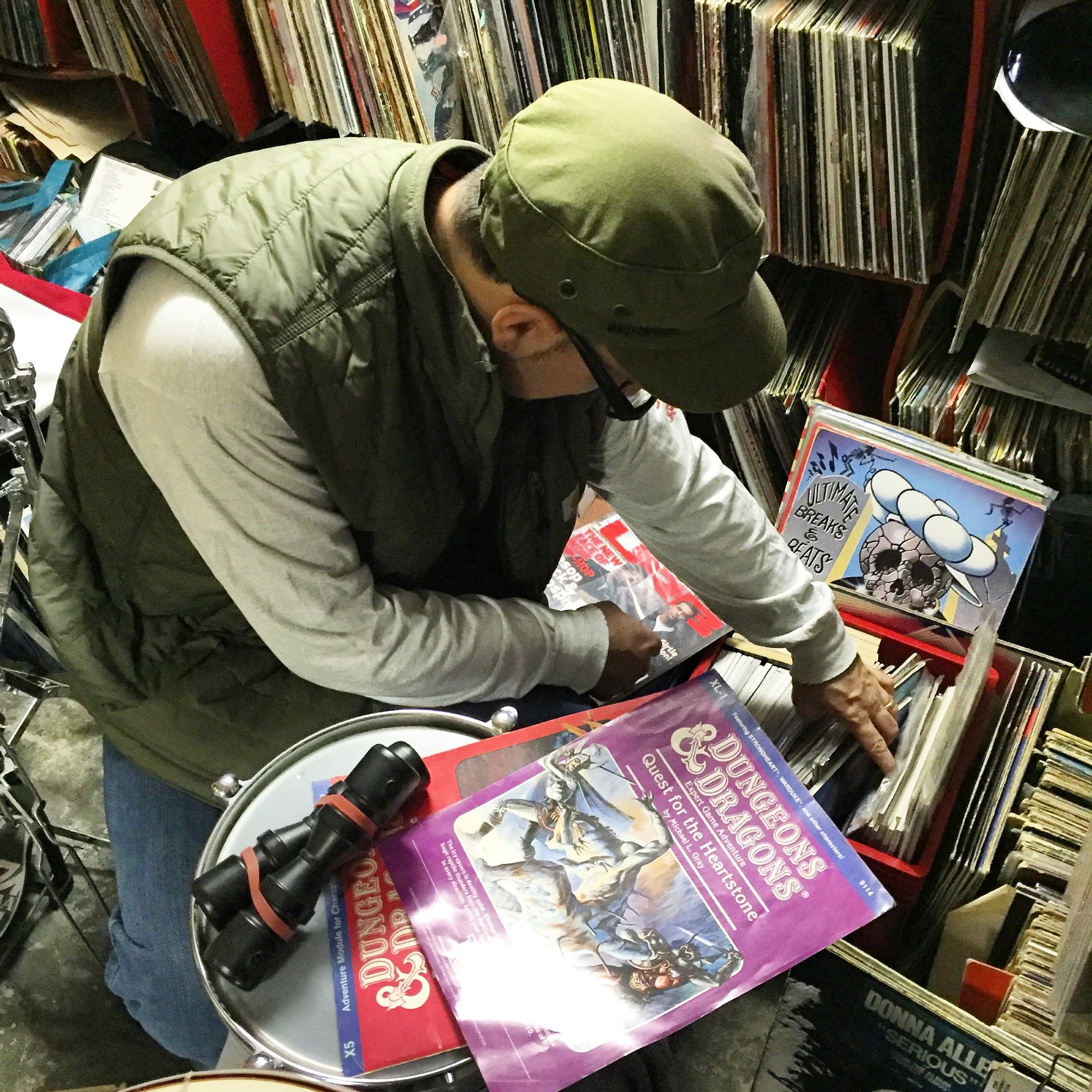 Representing for the Bronx, producer Ray West maintains the boro's legacy as not only hip-hop's birthplace but also one of its truly evergreen hotspots. Through his Red Apples 45 imprint, he's dropped a number of notable projects over the years, including collaborations with Blu, Kool Keith, and Lord Tariq. His latest effort is NYLUV, part of a years-long series of team-ups with Diggin' In The Crates Crew legend AG.
You're largely known for your collabs with these classic, veteran emcees. Does that tendency in your career speak to your initial exposure to these artists' work back in the day or otherwise to your musical tastes?
It's a bit of both. It's definitely part of an era that had a major influence on me as a creator. But the artists I usually work with are the artists who worked with me before I ever had a record out, so I kinda stick with the people who brought me in to the business. It's about the sound, understanding, and loyalty.
NYLUV is your latest in a long history of records with AG. In what ways has working with him differed or stood out from how you've created with other rappers over the years?
Working with A has been has been a natural process since day one. There is an easiness to it that is unparalleled for me. I have worked with many MCs before and after but working with AG is something special. I think we bring something out of each other that we do not get otherwise. It gives us both a different lane to express.
Earlier this year you dropped a project with Wrecking Crew's Zilla Rocca, both a rapper and producer in his own right. Does working with someone who understands the functional and practical aspects of beatmaking impact the process for you?
I don't really think about that too much. I create however it comes out. When I work with an MC, I will let them hear a bunch of music so they feel what they are working with is their choice and vibe. I work with that from that point on. So on my end, while I'm working I'm not really considering anyone in mind. I do think MCs who can produce gives them a different take on what the music sounds like or an understanding how it was made. With that said, it may work for or against them. For Zilla, I really luv working with him. I feel he understands my music and how to get the most out of it.
Purchase or stream NYLUV here.
---
See you on Sunday.
Follow me on Twitter at @noyokono and on Instagram at @noyokono too.