Irregular Vegetables, Vol. 82: Wavy Bagels
a Q&A with Wavy Bagels, 3 new songs you oughta know, and the weekly 420-friendly hip-hop links roundup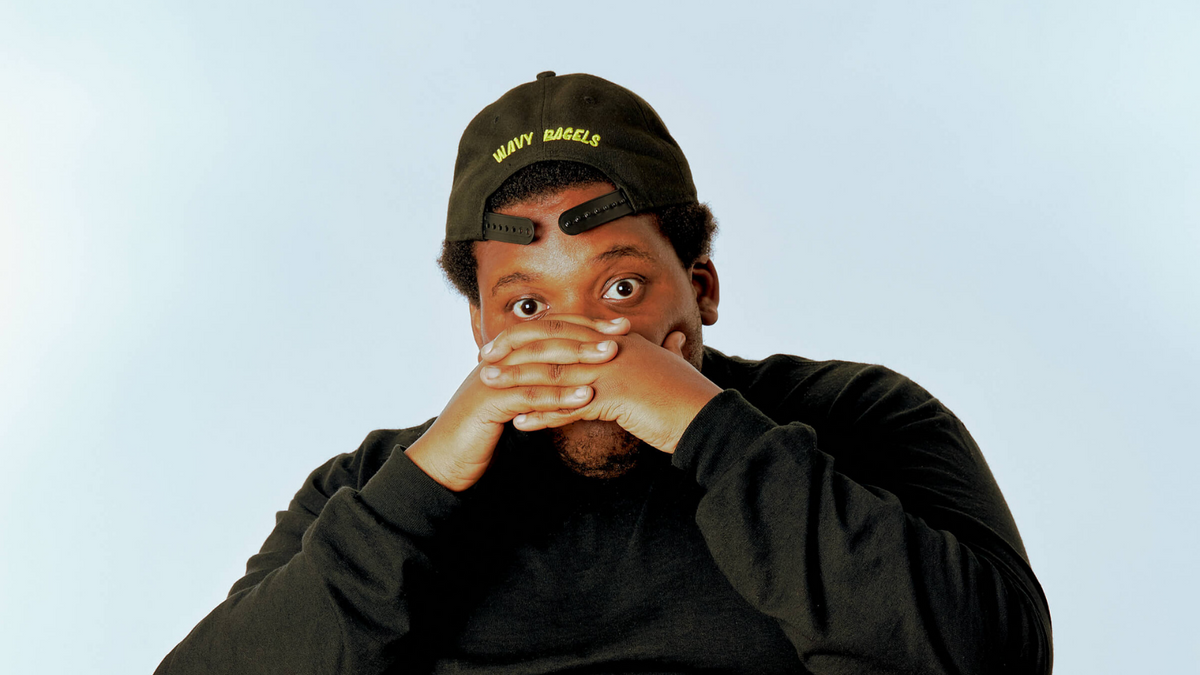 This newsletter marks the latest installment of Irregular Vegetables, a (semi-) weekly series of CABBAGES emails where I share links to recent writings from other hip-hop/rap/cannabis journos and critics, squeezing in my own work as I see fit. These 420-friendly editions hit inboxes on Thursdays.
Enjoy this week's reads and keep scrolling for a Q&A with my fellow Queens native Wavy Bagels. Then stick around at the end for another edition of Crudites, where I recommend three recent singles/videos from hip-hop artists you may not be familiar with yet.
---

A$AP Rocky: Father Of A Generation
A smooth-talking Cheshire Cat of an MC, Rocky came to be the group's star player, before signing a $3m record deal with Sony in 2011. He earned the rights to his distinctive braggadocio when his 2013 solo album, 'Long. Live. A$AP,' and its 2015 follow-up, 'At. Long.Last. A$AP,' both debuted at No 1 on the American Billboard chart. Rocky was soon tapped to work with high-profile designers like Abloh and Raf Simons; he eventually founded his own creative agency, AWGE, and on his 2018 LP, 'Testing,' he conducted sonic experiments with the likes of Moby, Frank Ocean, Skepta and FKA twigs. In the four years since his last LP, Rocky has flitted in and out of studios and Zoom calls to wrap up an album he swears will be out soon. But with the arrival of the world's flyest baby, Rocky is poised to take on his most offbeat experiment yet: starting a family. Between contributing to the most iconic baby bump in living memory, and his debut foray into whisky-blending, Mercer + Prince, Rocky has done a whole lot of growing up since he first arrived on the scene. (Read more at Dazed)
What Do Zoomers Like? Pot Or Shrooms, Not Booze
Of people aged 18 to 24, 69% prefer marijuana to alcohol, according to a recent survey by New Frontier Data, a cannabis research firm. Consumers up to age 44 have a similar stance. But the youngest cohort is of particular interest, because many of Gen Z's members still don't have paychecks and purchasing power. Its oldest members, up to age 24, may thus be a leading indicator, given that they already have around $360 billion in disposable income, are just of legal age to spend it on alcohol or marijuana, and will doubtlessly influence their younger peers. Zoomers, sometimes known as "digital natives" because they don't remember a world without social media, are also coming of age in a world with widespread use of legal marijuana. "Gen Z is the first generation to be of legal consumption age in an environment with widespread adult-use cannabis access," Amanda Reiman, New Frontier Data's vice president of public policy research, said in an email exchange. The firm's study, which included 4,170 current cannabis consumers and 1,250 nonconsumers, found that the preference seems to fade with age, with just 44% of respondents aged 65 to 74 choosing weed over booze. (Read more at Bloomberg)
As a comic rapper, Hodgy's bars are stale and basic. On top of being unfunny, his lyrics lack detail, a sense of place or geography, or a definite personality to bolster him when he starts telling stories. He comes close a few times with stray nods to Anita Baker songs ("Into Someone") and the energetic verse that closes out "People Change." But these fleeting moments quickly dissolve. The love songs lack longing and chemistry, leaning on tired metaphors like "hanging like ornaments" and shallow talk of experiences that never dives into what those experiences might mean. At their most serious, they sound like unfinished campfire sing-alongs. Which is a shame because 'Entitled' also features what are effectively two MellowHype reunion tracks. (Read more at Pitchfork)
At Cookies, Brand Development And Equity Are Key to Growth
"At the heart of everything we do, it's all about the quality genetics, and Berner is super actively involved," she says. "He selects every cultivar and really sets our brand strategy. He's even the creative director when it comes to our strain illustrations, which are like our own billboards on packaging. Everything that we do centers not only on the customer and their experience—but really on staying true to our roots." Cole and her team work closely with Berner to translate his tastemaker's perspective into a clear marketing strategy in an industry that's not exactly open to traditional marketing tools. That's where the creative touch matters, she says. Without access to typical print or digital advertising, brands must take it upon themselves to develop their own identifiable image. The cultivars that have become Cookies' calling cards—Gary Payton, Cereal Milk, Pancakes—each have their own signature look. That begins with photography and advances into graphic design and then, ultimately, customer engagement on platforms like Instagram or even in-store conversations with Cookies budtenders. (Read more at Cannabis Business Times)
Salih Williams On How Mike Jones' "Still Tippin'" Elevated Houston Rap
"Those fucking strings, man!" the producer answered when I asked why the beat remains so addictive. "I must have sprinkled some crack on the strings for 'Still Tippin''. I think that's why the beat still commands your attention all these years later." In the opening months of 2004, Williams became obsessed with the sinuous string arrangement present at the start of the South German Philharmonic Orchestra's performance of Rossini's four-part "William Tell Overture." This passage is achieved through balancing five cellos with two double basses; the resulting sound both elegant and full of tension. Although it was supposed to symbolize a looming thunderstorm, it sounds more like an 18th century aristocrat having an existential crisis. For weeks the producer unsuccessfully tried to re-create the opening E-minor cello solo with his own hands, ultimately settling on experiments with the original. "I couldn't play it better than the Germans did, so I flipped the original strings so the strings had more of a scary, dream-like feel," he said. (Read more at Okayplayer)
The Open-Source Cannabis Brand Supporting People In Prison For Weed
Every pack of Freedom Grams features the name and story of a person in prison for cannabis and comes in the specific amount for which that person was incarcerated, ranging from 0.3 grams to 23.5 grams. "Freedom Grams lets you hold the same amount of cannabis for which someone else is deprived of their freedom," says Valencia. "It's a firsthand experience of the absurdity and confusion of cannabis legislation..." To support the initiative, growers, distributors, and retailers can use the open-source labels and branding on their own products, with 100 percent of all proceeds going to the Last Prisoner Project. The non-profit organization facilitates pro bono legal support for cannabis prisoners, as well as rehabilitation and re-entry support, and raises awareness through public campaigns. (Read more at Forbes)
---

---

Three questions. Three answers. That's a wrap.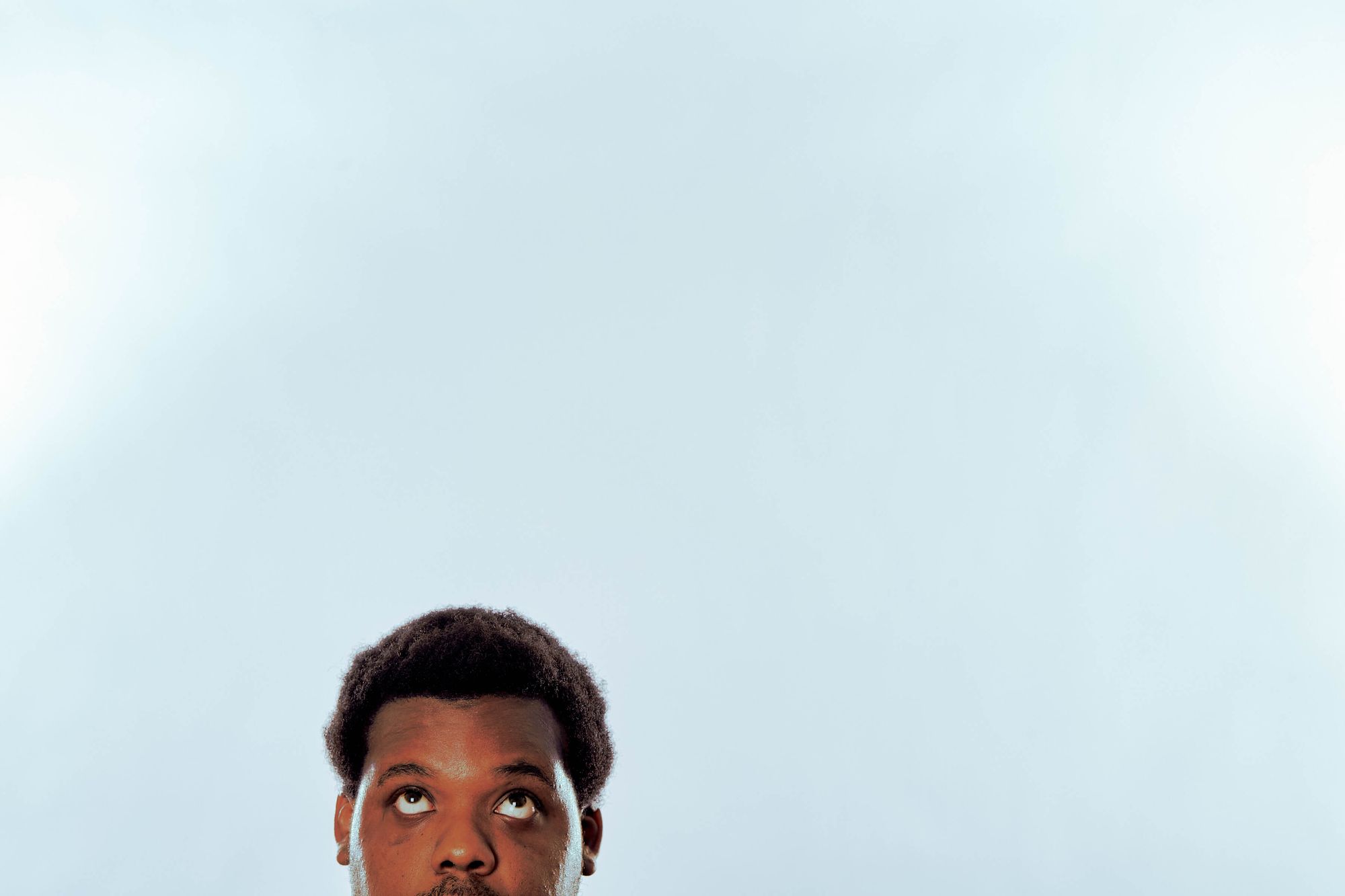 A Queens native, producer Wavy Bagels has steadily built up his presence as part of New York's ever flourishing hip-hop underground, working in recent years with the likes of AKAI SOLO and GAM. Scarcely six months after dropping the must-hear mutatis mutandis with Brooklyn rapper S!LENCE (check out their episode of the podcast), he's about to unveil his artist album BAVY this Friday, showcasing his talents both on the mic as well as behind the boards.
Growing up in Queens, what role did hip-hop play for you?
Hip-hop played a major part of my upbringing, especially growing up in Queens. I could go on about LL, Run-DMC, Nas, all of them. But I wanna talk specifically about the neighborhood of Queens Village, where I spent most of my life. Being a primarily African American, Caribbean, West Indian neighborhood, QV is only a small sample of how diverse Queens is ethnically. Hip-hop was all around me–at home seeing my older brother and his friends live out their rap dreams in the '90s, in school where the lunch table didn't stand a chance as soon as "Grindin'" came out, at the park across the street from where I lived, hearing the doppler effect whenever someone was bumping a record on blast cruising down the block, the way everyone dressed, styled, talked, moved, reacted to things. It was engulfing in a good way.
Listeners who know you primarily as a producer will likely be surprised to hear you singing throughout BAVY. Why did you choose now to reveal this side of your artistry?
Because deep down I'm secretly being possessed by the ghost [of] Barry White. Unfinished business, I guess. But seriously, singing was something I always did since childhood. Humming, nursery rhymes, commercial jingles, reciting lyrics, karaoke, and so has everyone. Some of the first songs we learn as kids are the ABC's and Happy Birthday. At birth, our ears are trained to indicate sounds they may get familiar with later, which corresponds with our speech and tone to sound out the things we hear. Damn, did I just describe what a parrot does? Well, none of us are parrots. Parrots are parrots. I also wanted to challenge myself, get out of my comfort zone. Wanted to hear my voice, to find it. Songwriting is another thing I wanted to always be better at. Telling a story in the form of a song is powerful and I try to tap into that energy as much as possible. There's some raps there too, but singing takes the front seat on this one.
While you're responsible for about half of the beats here, you worked with a handful of other producers including Døøf and JillB. What led you to work with these particular artists specifically for this project?
I didn't come with a plan when making BAVY, so my choice of producers was gradual. [The] majority of these records started out as ideas, but the more I recorded, the more comfortable I got writing and singing, which led to me reaching out to some friends for beats. I remember going to see DøøF in Brooklyn and he played the beat for "HAVE" and I was like "yeah I need that one." OLASEGUN was at the studio years ago and played me the beat to "LATER" and [I] lost my mind. The same with the homie $haeButtah, one of the producers of GRIP, and JillB, who I reached out to when I heard the beat for "PHONE" on her Soundcloud and got her blessing to use it. Also getting musicians [Keenyn Omari (flute), A. Adrienne, Prince Emagine (vocals) and Anthony Goodwin (guitar)] involved on the project was the icing on the cake. Their contributions helped fill the empty pockets I felt were missing.
Wavy Bagels' BAVY drops Friday, June 3rd via Break All Records. Purchase or stream it on Bandcamp.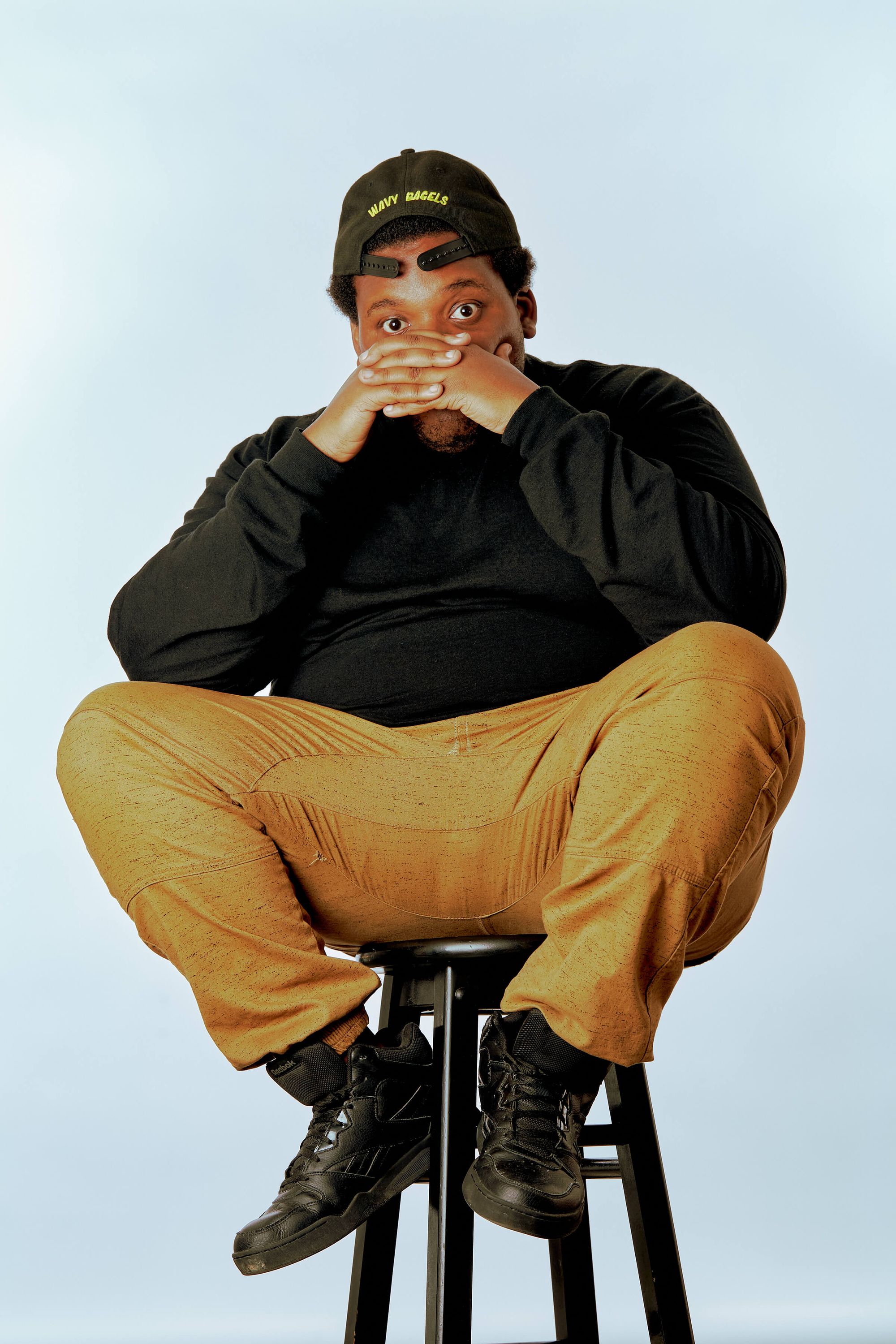 ---

Three new tracks for you to snack on...
dreamcastmoe, "RU Ready"
Jevon Ives & Mushkilla, "Dillinger"
Obijuan & YUNGMORPHEUS, "GUAPANESE"
---