The Summer Of Slime
+ the latest from DJ Muggs & Hologram, Zilla Rocca, and Zakhele & Dunn. This is CABBAGES #074.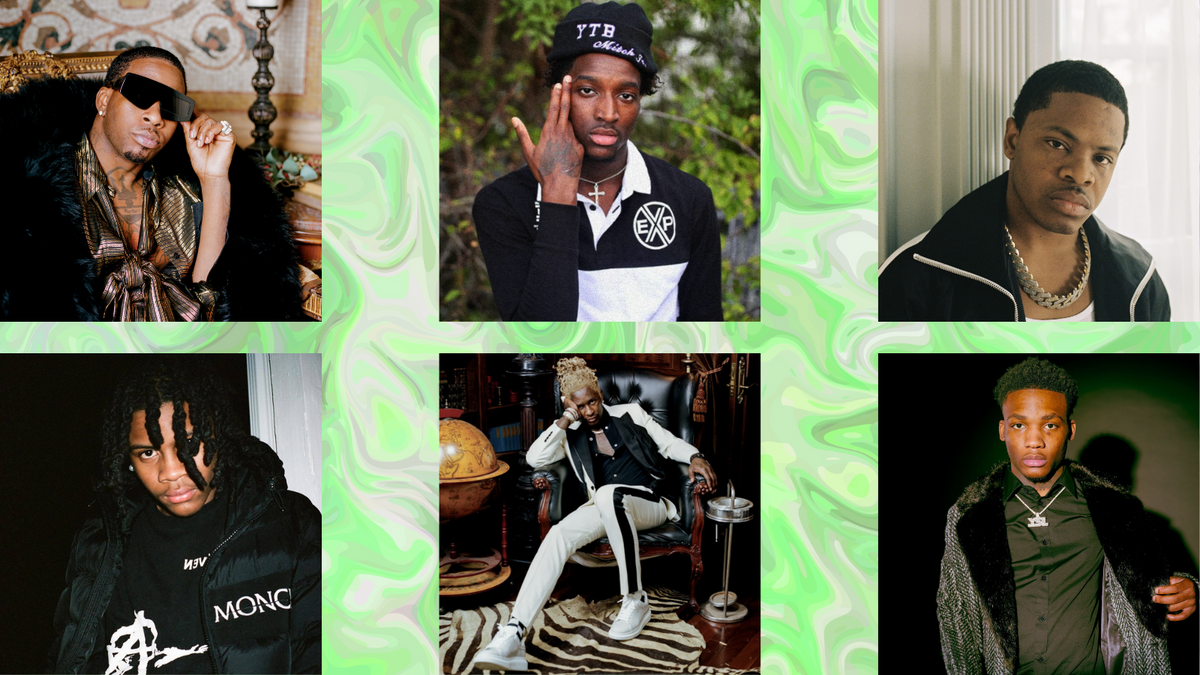 Young Thug made himself heard this week via his NPR Tiny Desk (Home) Concert. The characteristically idiosyncratic five song set focused mainly on as-yet unreleased material with a decidedly organic and rock-oriented vibe. Though the performance effectively teased the forthcoming album PUNK, which by its very existence recalls the revolutionary country twang narrative surrounding fan-favorite Beautiful Thugger Girls, this new LP apparently won't arrive until mid-October. Still, it's no-days-off for Thugger, who has been steadily stacking the summer soundtrack with multiple projects from his Young Stoner Life Records proteges.
No fewer than five efforts from the Atlanta rapper's imprint and its slimy imprimatur have arrived since Memorial Day, beginning with Unfoonk's My Struggle in June and continuing with this past Friday's Versatalien by YTB Trench. Some of these releases, including FN DaDealer's Big Deal, mark the respective artists' commercial mixtape debuts, with the most notable exception being Lil Duke's Duke Hefner. Furthermore, other than Yung Kayo's work in progress EP, all are credited as Artist Name-&-Young Stoner Life across the major digital platforms, presumably to mitigate concerns around name recognition with this crop of relatively new artists.
With all the fuss made over 2018's chaotic G.O.O.D. Music weekly release campaign, it seems almost surprising how relatively under-the-radar this YSL campaign has operated, even as it rolls out in plain sight. (After all, Young Thug's celebrity, profile, and influence all remain as high as ever.) In execution, it more closely resembles Def Jam's lackluster Undisputed new artist rollout from 2019 and the similarly troubled and ultimately short-lived 1017 Eskimo venture with Alamo Records in 2018. Though he's since rebounded with The New 1017 roster at Atlantic, Gucci Mane's streak as the streets' most consistent A&R took a serious hit as fresh-faced acts like Lil Wop, the duo Yung Mal & Lil Quill, and the artist formerly known as Asian Doll floundered under the latter arrangement. More seasoned signees Hoodrich Pablo Juan and Ralo stepped away from their ill-fitting 1017 Eskimo deals relatively quietly, while the younger acts were rather vocal on social media and in the press about their desires to abandon ship, even as the Guwop cosign undoubtedly helped them to at least some degree.
That cautionary tale–signing with one's hip-hop hero only to become disillusioned with and disdainful of the industry–may not have reached the ears of YSL's eager new crop. Then again, they appear to be in a better position than those who fought to break free of 1017 Eskimo or were set adrift by post-Rosenberg Def Jam. Each of these acts found visibility and representation on Slime Language 2, the YSL label compilation released back in April via 300 Entertainment. That project topped the Billboard 200 album chart this spring, and is about to mark its 15th consecutive charting week, a sign that Drake features still do numbers (duh) but also an indication that these newer artists' appearances on that project continue to get plays as well.
As we enter the summer doldrums, YSL Records' current strategy of consistently dropping new records from its crowded crop of signees feels like a relatively low-risk venture with some possible rewards likely. Unfoonk, Thugger's actual brother, has been building since his 2019 prison release, dropping music videos that garnered millions of views like "Mob Ties" off last year's 11 Years No Tears project. As such, his follow-up My Struggle boasts some significant features, including Future, G Herbo, and YSL success story Gunna. Labelmate FN DaDealer appeared on that one as well, mere weeks before dropping his own Big Deal, itself preceded by months of singles and videos. In that way, these YSL drops benefit from pre-release promotion as listeners have already been familiarizing themselves with the music.
The approach could also work well for Lil Duke, who logged two of the biggest singles of his career off Slime Language 2–"Pots N Pans" with Nav and the Billboard Hot 100 charting YSL posse cut "Slatty." Over the past near-decade, his career has put him in the camps of Peewee Longway's MPA Bandcamp Music Group, Quality Control Music, and 1017 Brick Squad. He's also the only one in this current YSL release run who was part of the inaugural Slime Language compilation back in 2018.
Even still, the prolific pace of these releases can start to feel like churn. The chances of YTB Trench or Yung Kayo slipping through the cracks remain high, even as they put out the two best of YSL's summer so far. And it's that so far that complicates matters further, as Yak Gotti hints at new music coming and Lil Keed announces tourdates. Concurrently, as Slime Language 2 marketing continues with new videos like last month's Karlae cut "I Like" with Coi Leray, the label's aggressive release plans could bury these projects prematurely. That would put a damper on this otherwise promising Summer of Slime.
---

Zilla Rocca, Vegas Vic
In recent years, the Philly-centered Wrecking Crew have grown in profile exponentially. For longtime emcee Zilla Rocca, that puts him in a opportune position with the release of Vegas Vic, a bars-heavy undertaking built with quippy referential lyricism delivered like growing stacks of chips. He's all-in here, less concerned with narrative world building than demonstrating his well-honed Wu-inspired chops on the mic. Producers like Disco Vietnam and Small Professor give him beats worth shining over, the shivers-inducing bap of "Favors Are Bad News Pt. 2" and "Vetiver" being respectively of note. The project's zenith comes with its title track, with a soulful Doc Heller (aka Darko The Super) groove that lets Zilla share intimate details of a relatable hustle.
DJ Muggs & Hologram, American Cheese
As much as hip-hop heads venerate The Alchemist and Harry Fraud nowadays, DJ Muggs' musical renaissance oddly doesn't get the same shine. This year alone, he's unleashed collabs with Flee Lord Rome Streetz, and Yelawolf, as well as his own macabre solo outing Dies Occidendum. Now comes this fresh set with rapper Hologram, whose name fans of Action Bronson and (his brother) Meyhem Lauren assuredly recognize. Those two both naturally feature on American Cheese, separately on "Don't Ride With The Drugs" and "PCH," and as a rapping trifecta amid the unsettling piano bap of "Colors." But even without these, uniting Muggs' subversive beat sensibilities with Hologram's knowing outer boro bars that makes the album excel, best represented on the rock thump of "No Off Season" and the title track.
Zakhele & Dunn, 'to Stars 2
If you haven't figured it out by now, I'm a huge fan of what NYC hip-hop collective Planet Locale are up to. The latter half of rap duo Mimz and Dunn links with producer Zakhele to follow up last fall's 'to Stars, not that hearing that should be a prerequisite to appreciating this sequel. Dunn exists as one of the best rappers in the city's underground right now, his deep throated delivery recalling MF DOOM in tone and, to some extent, in spirit. Songs like "Living Room" and the throwbacks "Youknowimliving" and "Whatever U Say" barely last longer than a few TikToks, yet the fellas make the most of these moments. Zakhele tinkers lovingly with his sample sources, at times giving off peak Roc-A-Fella meets DJ Screw vibes.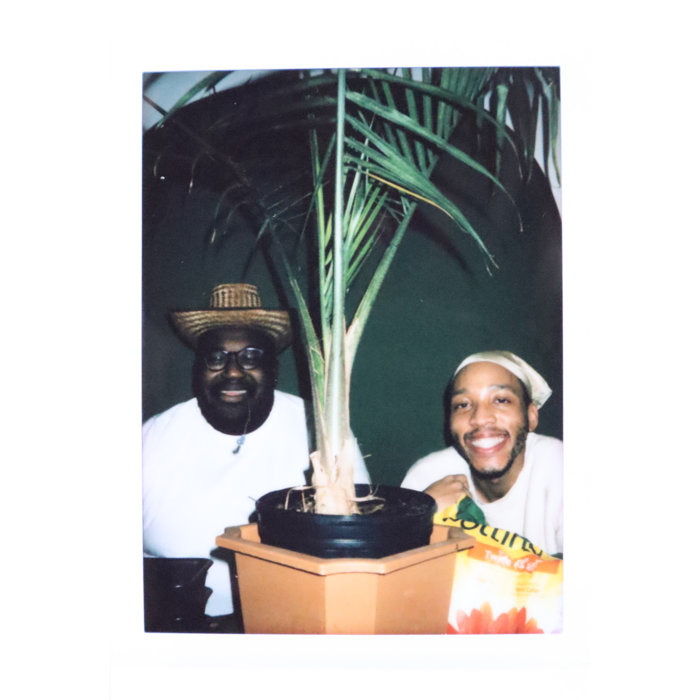 ---

Uncommon Nasa recently sat down with CABBAGES to talk about his career, from Def Jux days to his soon-to-be-released Only Child album. During that chat, his 2014 album New York Telephone came up in a big way, seeing as he has stayed linking with its producers for subsequent projects ever since. That album featured a number of today's underground elite rappers, not the least of which being ELUCID. Those two connected on the Black-Tokyo production "This Bodega (Is Trying To Kill Me)," a single that raises awareness of the health risks inherent in a New York state of mind.