Aesthetes In These Streets
This is CABBAGES #065.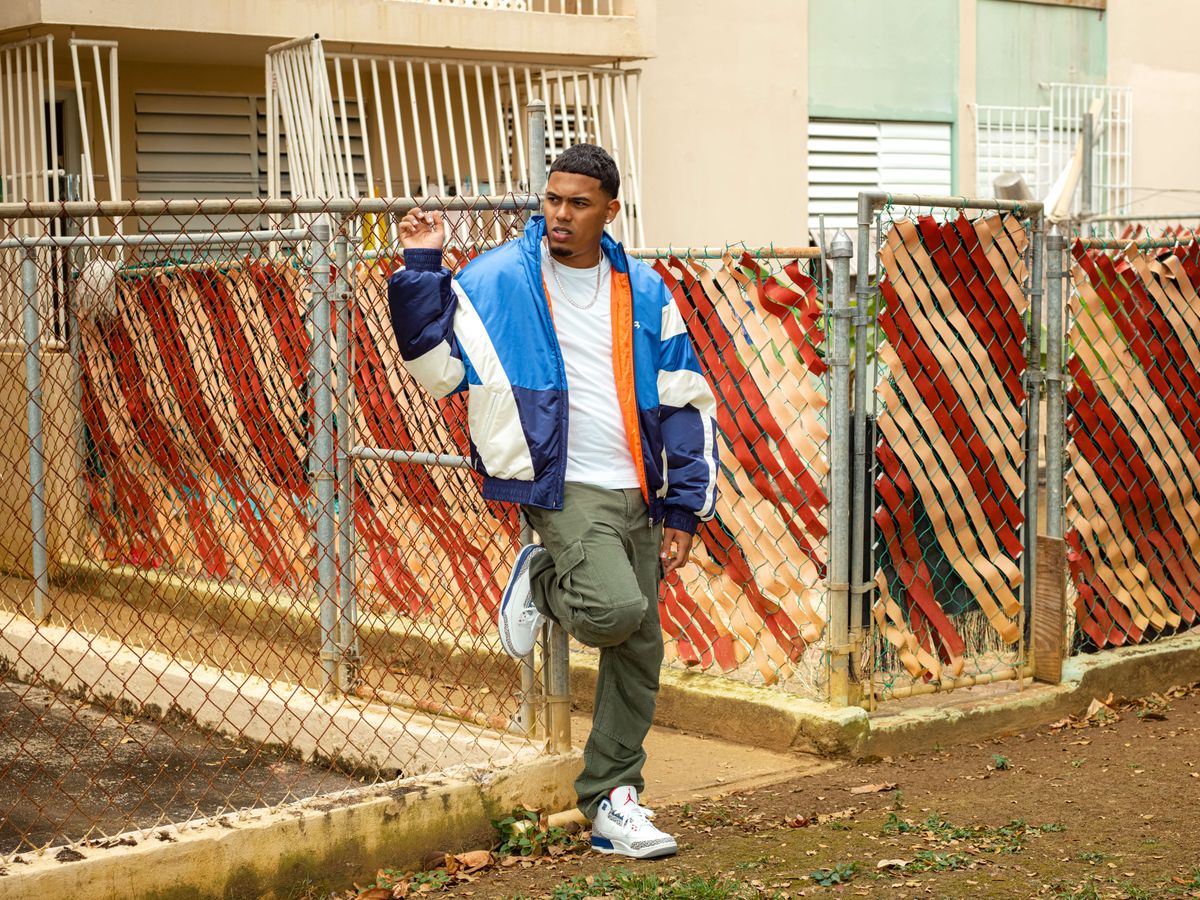 (photo credit: Jonathan Mannion)
---
You don't need to be a graphic designer to notice the similarities between the fonts on Nas' Illmatic and Myke Towers' Lyke Mike. Much like with that classic NYC rap album, the popular Puerto Rican trapero's recently released full-length utilizes its regal lettering in a distinct manner. Similarly, the two covers graphically depict the respective locales where they grew up, in the latter case swapping out Queensbridge for Quintana.
This, of course, is more confluence than coincidence. The Lyke Mike cover shot was taken by noneother than Jonathan Mannion, whose body of work includes iconic artist photographs featured on seminal rap records such as Clipse's Hell Hath No Fury and Jay-Z's Reasonable Doubt. (He also has the oddly, albeit wholly unintentionally, macabre distinction of doing the same for the recently departed Black Rob and DMX.) And while photog Danny Clinch deservedly gets the credit for the cityscape depicted on Illmatic's layered cover, Mannion also took his fair share of Nas snaps on multiple occasions, including for 2002's God's Son.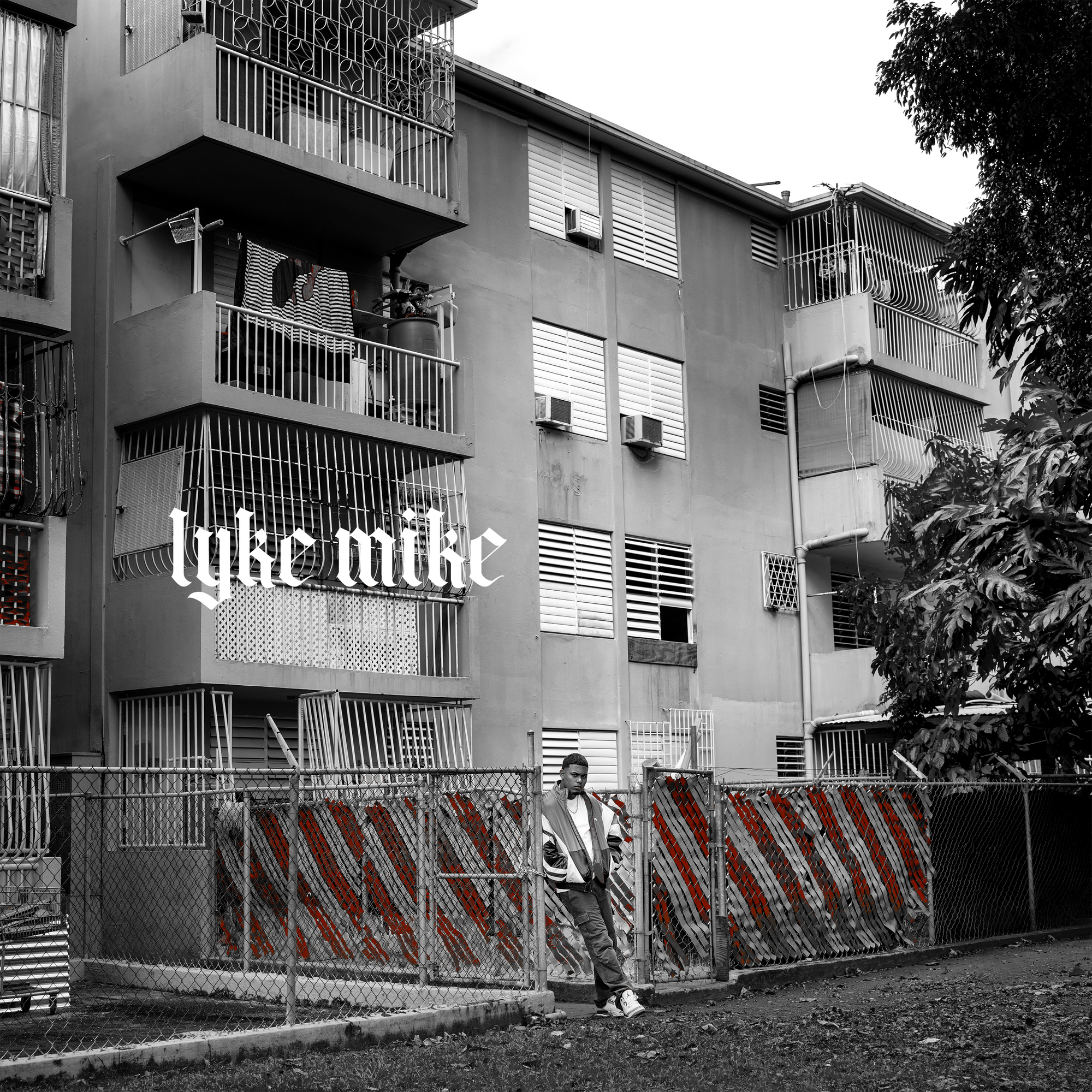 Why Towers and/or his team chose Mannion for Lyke Mike seems fairly obvious. After years building a reputation in the Latin trap underground, earning the respect of key old school figures like De La Ghetto, the rapper hit the global mainstream after pivoting towards the greener commerical pastures of reggaetón and R&B-laced pop. It's a move that we've seen executed by streetwise Spanish-language acts repeatedly in recent years, perhaps most successfully by Anuel AA post-incarceration. Yet once you've logged a few glossy Hot 100 hits–and Towers officially has four now–it can prove difficult to credibly return to the block.
So when one attempts it, as he does quite well with Lyke Myke, it doesn't hurt to deliberately position yourself within a visual hip-hop tradition that includes multiple G.O.A.T. contenders (even if two of them just dropped one of the absolute worst songs of their respective catalogs). Still, in a social media fixated industry where high powered image consultants and veteran music photographers are both available for hire, it can all seem like a dizzying blur of aesthetes and streets. And as a longtime consumer of rap music, I know full well how susceptible I am to good packaging.
Take, for instance, what The Alchemist is up to. Every project he's involved with nowadays comes with some sort of multipronged merch component. The campaign for Freddie Gibbs' Alfredo lasted several seasons, with Halloween and Grammy themed drops that remixed the original authentic pizzeria caps, tees, and miscellany. With his just-released This Thing Of Ours EP, its title once again nodding to Italian stereotypes in pop culture, he unleashed all-over-print swag ranging from bucket hats and bandanas to button-downs and shorts. The latter two will run you $200 for the tacky ensemble, and throwing in the headgear brings the total to $270, all before shipping and handling. Looking at the page, I can't fathom who would want to dress this terribly, but I know it'll probably sell out before long. And anyway, the music slaps.
Throughout the pandemic, I suckered my shut-in self into buying shit I definitely don't need–and hip-hop merch definitely falls into that category. I've got a white tee commemorating Boldy James and Alchemist's The Price Of Tea In China deluxe edition. My dresser is stuffed with items like this, most of it collected over the last 13 months, shirts that I'd have worn to rap shows were there any such events to happen in my city, shirts that I get to show off to literally nobody. I bought in, the same way some thirsty stan comments under a rapper's Instagram post with seven emoji. Everything about music feels like marketing and merchandising now, and I'm not gonna lie: it makes me a little nauseous how easily I've come to accept that.
---

Nowaah The Flood & Giallo Point, Right Over Left
No matter where you begin with Dallas rapper Nowaah The Flood's discography, you're bound to feel what he's putting down. But let me take this opportunity to strongly recommend, no matter what your familiarity may be, to get Right Over Left into your ears. Produced gratifyingly by Giallo Point, a name that Vinnie Paz fans may find familiar, the project delivers delightfully dusty turntable boom bap on "Texas Toast" and the scratchtastic "Flash Flood." With the benefit of such durable beats, Nowaah spits with the intricacy of a Shaolin assassin and the menace of a Buffalo soldier, his rugged flows on "Cookie Crew" and "Falling Starz" bound to send chills up any verbose rap lover's spine.
Mimz The Magnificent & Dunn, Infinite Lawn
When it comes to hip-hop, my fellow New York natives always lure me in, and this uptown-connected emcee duo proves my local instincts right. Deep-voiced Dunn does double duty here by producing roughly half the tracks, though his comparably lyrical counterpart Mimz handles a few himself under the guise of ile deau. This deep communal commitment to making Infinite Lawn truly theirs shows in the shuffling mentalist mumbles of "Imported Shoes," the ivory temple tickle of "Afrikan Sword Swinging," and the metaphorically snubnosed street poetry of "You'll Never Win." They sandwich Queens rapper Kuya on "In The Supermarket" and let Chicago's Semiratruth wrap up "Trip In The Lava," but mostly this is just two incredible artists due for further greatness.
Dweeb, Aromatherapy
Some two months after making literary mischief with UK indie rapper CLBRKS with The Library Of Babel, this Canadian producer returns with a tape teeming with beguilingly soporific beats. Operating aesthetically in a happy medium between Dilla and Screw, his slow and stuttering style on Aromatherapy gives off an all-but fragrant late night haze. Like Adult Swim doing ads for Sephora, the perfumed parallels between the titles and the tracks themselves couldn't be more alluringly odd. There are whiffs of enlightenment for sale in the haunting chants of "Myrrh," the crystalized doo wop of "Mint," and the warbly piano chops of "Sage."
---

Plenty of rappers want to tell you about their cars. Hell, there probably have been more songs mentioning Wraiths than Rolls-Royce ever manufactured. But when Curren$y spits about luxury automobiles, I believe him. He's cultivated an entire brand around weed and wheels, transcending the term "cloud rap" and continuing to make music all about that Jet Life. If he has a classic album, and I firmly believe he does, it's 2012's The Stoned Immaculate, and this single is one of its most car-centric cuts.