Irregular Vegetables, Vol. 79: AJ Suede
a Q&A with AJ Suede, 3 new songs you oughta know, and the weekly 420-friendly hip-hop links roundup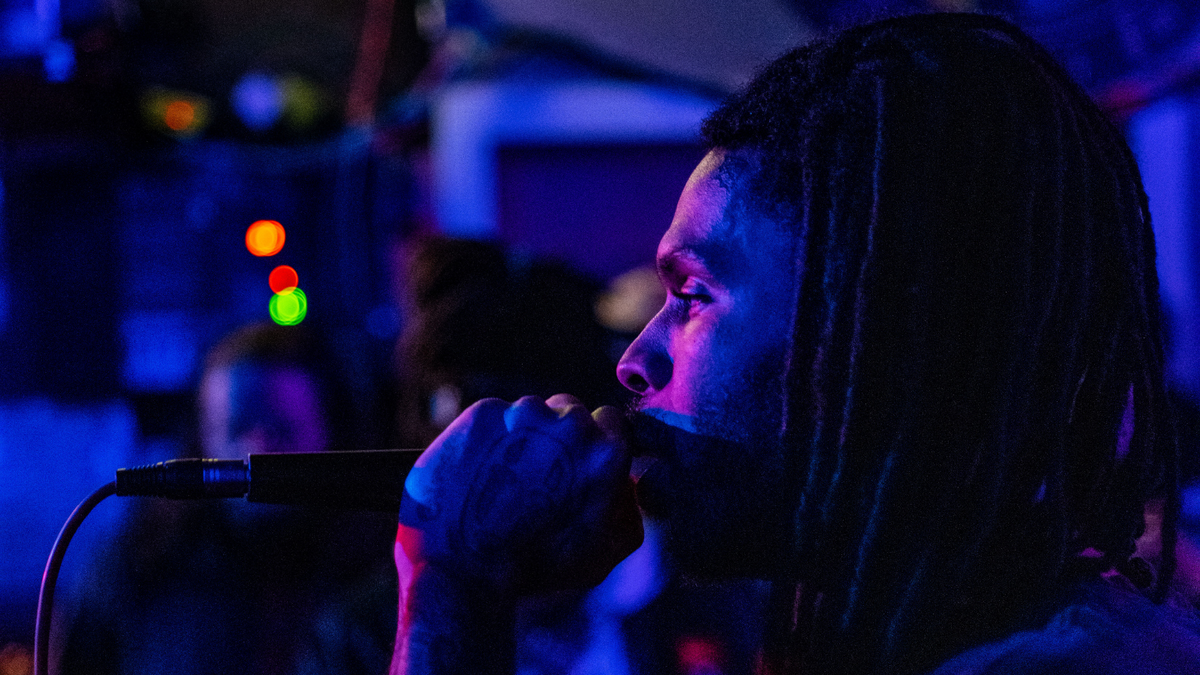 This newsletter marks the latest installment of Irregular Vegetables, a (semi-) weekly series of CABBAGES emails where I share links to recent writings from other hip-hop/rap/cannabis journos and critics, squeezing in my own work as I see fit. These 420-friendly editions hit inboxes on Thursdays.
Enjoy this week's reads and keep scrolling for a Q&A with the Seattle-based rapper and producer AJ Suede. Then stick around at the end for another edition of Crudites, where I recommend three recent singles/videos from hip-hop artists you may not be familiar with yet.
---

DJ Kay Slay Was A Hip-Hop Legend
As hip-hop figures in their 50s and 60s continue to pass, we're losing pillars that can't be replaced. Our pioneers operate from a perspective steeped in hip-hop as a culture and artform first. They understand culture as a community, not a commodity. They were there in the parks, on the trains, and in the parties, immersed in hip-hop before a single dollar came. And because of that, they vie to protect and amplify hip-hop throughout their careers. They never colluded to sell us a watered-down version of the culture. No one can take their places, because it's impossible to have their lived experience, or act on their praxis. The best we can do is try to stay true to the groundwork they laid and celebrate their legacies while we appreciate their peers who are still here. Go blast a Streetsweepers tape or a Drama Hour mix in memory of Slay. (Read more at Complex)
Inside These LA Dispensaries, Black Women Are Redesigning What Cannabis Culture Looks Like
What California's legal marijuana stores actually look and feel like has been a key part of that redefinition. New entrepreneurs like Keith are continuing to push the boundaries of dispensary design, particularly when it comes to appealing to a broader range of Black consumers, while simultaneously pushing back against the "whitewashing" of the legal cannabis market. "Corporations conveniently forget that a lot of cannabis culture is centered around Black culture," said Ebony McGee Andersen, the chief operating officer of Josephine & Billie's, another South Los Angeles dispensary operated by and for Black women. "You can't fake that. You can't appropriate that." (Read more at The Guardian)
Free Jazz And Hip-Hop Collide In The New Tokyo Beat Scene
Papua New Guinea-born, Tokyo-based pianist and beatmaker Aaron Choulai is one of the musicians at the forefront of the Tokyo scene. With his record label and interdisciplinary collective Namboku Records, he provides a platform for jazz musicians, beatmakers, emcees, and improvisers alike. "When I moved to Tokyo after living in Melbourne and New York, I found it hard to fit in musically," says Choulai. "But when I first heard productions by Japanese producer Olive Oil— that's when I found what I fit into. The productions were so abstract, improvisatory, and experimental. That's what the core of the current scene in Japan is like." More closely connected than ever, artists improvise their way to new frontiers: from polyrhythmic drum patterns to improvisations on the Japanese bass koto inspired by DIY beat culture. The awakening of a new Tokyo sound runs in in some ways similar to the post-Dilla school of musicians in cities like Chicago or New York—but it takes a sharp left turn away from tradition. (Read more at Bandcamp Daily)
The Next Phase In Cannabis Edibles Is Chef-Driven And Local
At Rose, your 5mg Delight might contain tomatoes from Dirty Girl Produce in Santa Cruz or stone fruit from Blossom Bluff Orchards in Parlier, Calif. It might be a collaboration with L.A. chefs and confectioners such as Fat & Flour's Nicole Rucker, who used apricot, poppy and lemon verbena in her CBD cubes, or haute jelly-cake maker Lexie Park of Nünchi, whose THC cubes have blended yuzu and Chino strawberries with coconut milk. San Francisco's Dominique Crenn, of Michelin-starred Atelier Crenn, has collaborated on CBD squares bright with passion fruit and freshly pressed apples. San Francisco wine bar Bar Part Time teamed up with Santa Cruz winery Stagiaire Wine, which contributed partially fermented Sangiovese and Viognier grapes, for a playful Boxed Wine flavor of THC edibles. The ingredients are combined with a taffy-like flower rosin — the result of hydraulically pressing cannabis blooms sourced from the house farm and others, a bid to support small, family-run farms on every level. (Read more at the Los Angeles Times)
Vince Staples Is Showing America What It Refuses To See
Death is the only certainty throughout 'Ramona Park Broke My Heart.' In a single verse, "The Beach" sets a bleak scene early, cleverly summarizing the good and bad ways of making it out of Long Beach: "In the city, baby, your first rap can be a murder rap." The storytelling is pointed and unrelenting, full of detailed descriptions of precisely what can happen if you get caught outside lacking. You think that "Aye! (Free the Homies)" — which samples the "Free the Homies" interlude from Compton rapper YG's 2018 album 'Stay Dangerous' — is going to be a song like 2Pac's "Life Goes On," where lost friends are mourned and living ones are pulled in close, and then Vince threatens to shoot your mother in the first line. You think "When Sparks Fly" is a song about a forbidden romance until the second verse makes it increasingly clear that the love interest in these verses is a gun. (Read more at Vulture)
As Cannabis Legalizes Across The U.S., Women Are Shaping Safe Spaces To Consume It
It has been a year since New York passed a law decriminalizing marijuana use, but Alexander said research conducted by his office in preparation for the campaign found plenty of the state's residents are out of the loop. We found that very few New Yorkers knew that we had legalized at all," Alexander said. "That was a big problem." The newly launched education campaign will bring those residents up to speed, as well as focusing on the four key messages selected by regulators. It will begin with public service announcements in English and Spanish on television, radio, public transit, billboards and social media. (Read more at Condé Nast Traveler)
---

---

Three questions. Three answers. That's a wrap.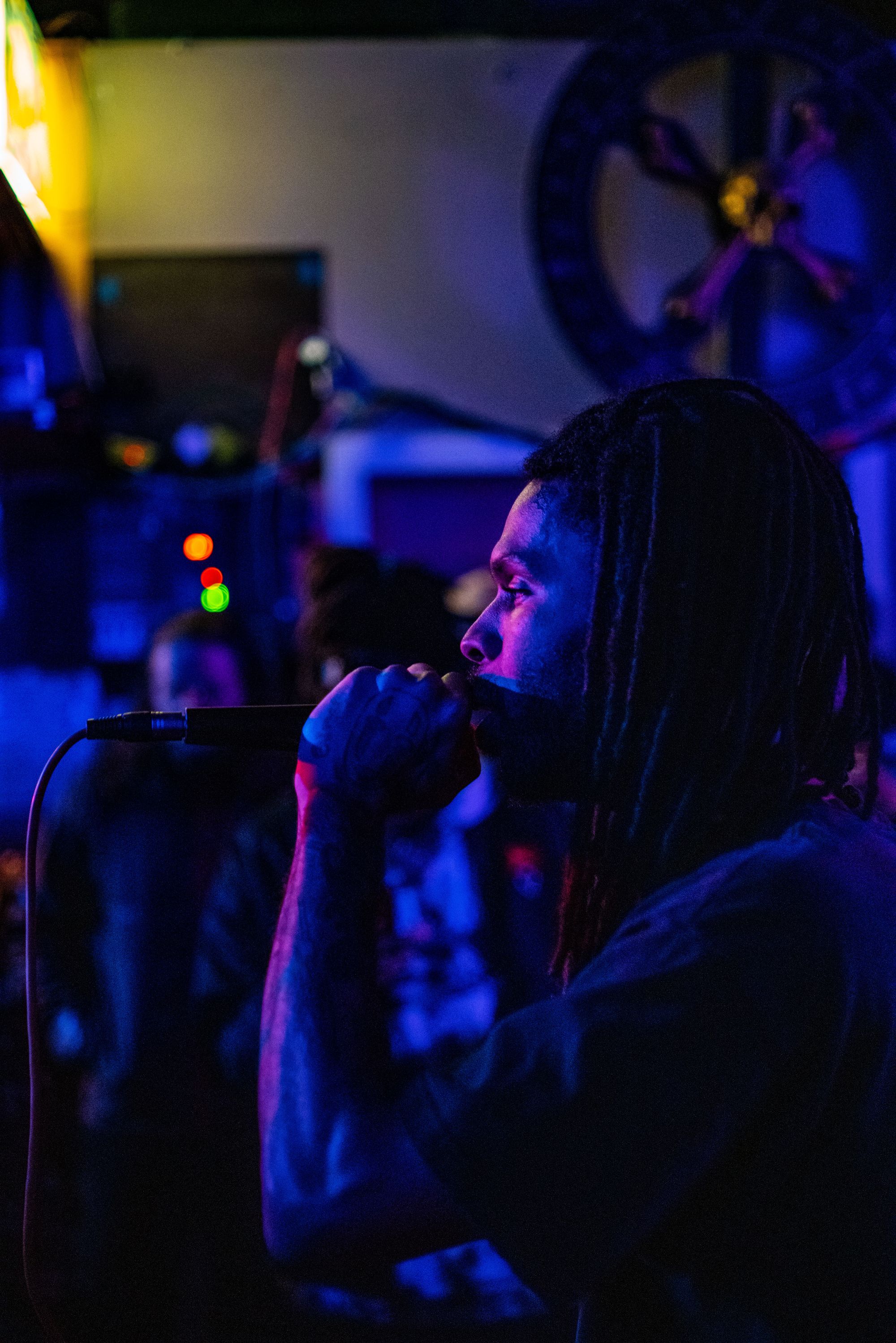 Seattle-based rapper/producer AJ Suede has amassed a rather large discography for an independent artist, releasing projects often within months or even weeks of one another. A joint effort with Wrecking Crew producer Small Professor, his latest is called Hundred Year Darkness.
In just the past few years, you've worked with Camoflauge Monk, Televangel and, now, Small Professor on projects that are respectively and exclusively with that one given producer. From an artistic standpoint, what do you like about doing single-producer records?
I see the single-producer projects in the same light as the self-produced projects. One producer can give a more cohesive project sonically. Even if the beats are vastly different, a great producer has a signature that makes them unique. Those differences unlock different pockets in flows and sometimes the moods inspire different bars and subjects. I do eventually want to do a project with a bunch of different producers, but I have a hard time finding the same cohesion.
You've dropped two projects so far in 2022, Metatron's Cube and Hundred Year Darkness. Moving beyond their sonic distinctions, how do you see them fitting in the larger AJ Suede discography?
Televangel and Small Professor are two vastly different master producers, and their styles create two different atmospheres. There isn't really that much of a relationship between the two projects but they're both great time capsules in the AJ Suede canon. Metatron's Cube has more of a focus on songs with hooks and song structure, and Hundred Year Darkness was more about rapping, even though there are a bunch of hooks hidden within and at the end of the verses.
Your lyrics throughout Hundred Year Darkness frequently reference pop culture and more obscure subculture touchpoints. One highlight in particular is "Full Metal Chimera," which includes nods to Bam Margera, Darkthrone, and Dr. Katz: Professional Therapist in a single verse. How does a song like that come together for you as a lyricist?
I guess it's just a display of a bunch of influences. Home Movies on Adult Swim put me on to Dr. Katz, because they were both animated using a technique called squigglevision. I feel like a lot of the references I make might go over heads but really hits when people know what I'm making a reference to. Somebody might miss the Dr. Katz bar but understand the Bam bar and if they don't maybe the Darkthrone bar might get them. "Full Metal Chimera" itself is a reference to an anime called Full Metal Alchemist, and a chimera is like a being that's made out of a bunch of other beings. My style of rap is like a chimera of all my influences and day to day activities.
Purchase or stream Hundred Year Darkness on Bandcamp.
---

Three new tracks for you to snack on...
ArmstrongWW, "Call You?"
Spanish Ran, "Tony & Sil (feat. Bloo Azul)"
Unexplained Aerial Phenomenon, "Snakes (feat. Chester Watson)"
---