Benny The Butcher, Dave East, And The Def Jam Question
+ reviews of the latest by Def Soulja & Street G, Elcamino & Chase Fetti, and iblss. This is CABBAGES #094.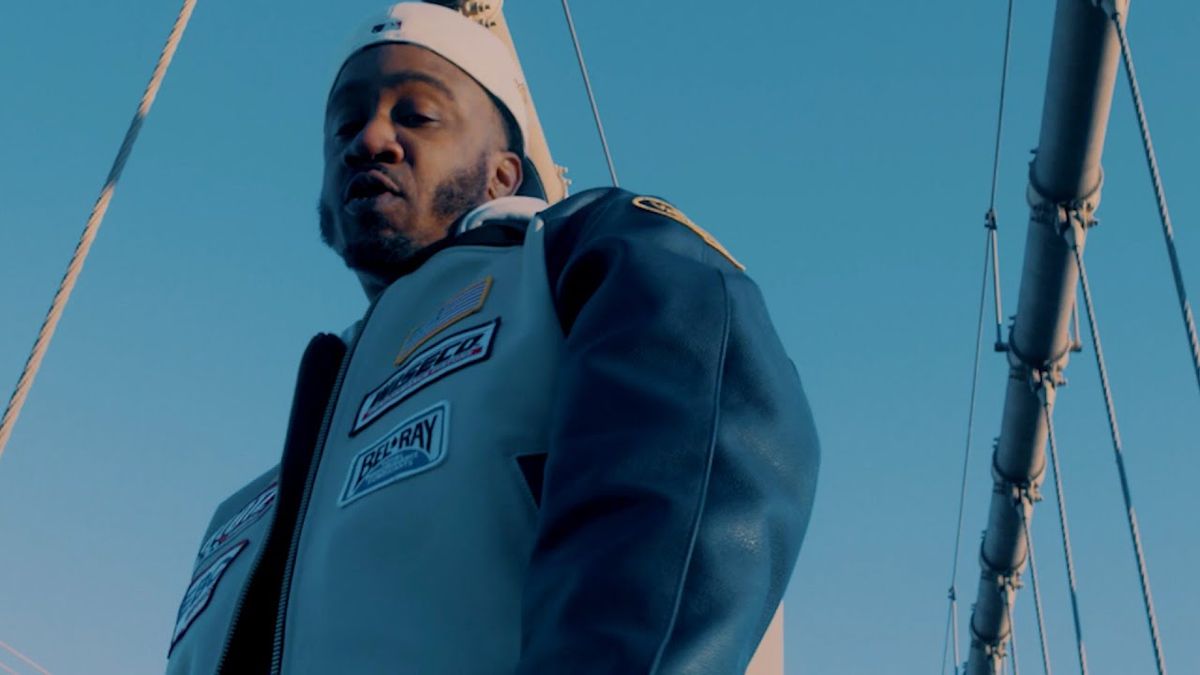 Just over a week ago, Dave East dropped a new mixtape entitled HDIGH. An acronym for How Did I Get Here, the Harlemite's latest nine-track effort boasts beats from Mike & Keys (fka The Futuristiks) and vocal features by the likes of Method Man, Trae The Truth, and Benny The Butcher. Interestingly enough, Benny put out a project of his own on that very same day, the fourth volume in his enduring Tana Talk series. The instrumentals on that one come via The Alchemist, Beat Butcha, and Daringer, with guest spots from Conway The Machine, Diddy, and Stove God Cooks, among others.
The similarities between these two streetwise New York rappers certainly don't end there. Both Benny and Dave dropped full projects in 2021 with Harry Fraud behind the boards, The Plugs I Met 2 and Hoffa, which respectively appeared on the Billboard 200 album charts. And, at the time of this writing, both rappers have deals with Def Jam. Though that Universal Music Group owned imprint diversified considerably over the past decade, bringing broad pop acts Justin Bieber and Alessia Cara under its imprimatur, having artists like these signed there helps to maintain the image of it as primarily a hip-hop label.
Dave's history with Def Jam goes back to September of 2016, in a joint arrangement that kept him simultaneously part of Mass Appeal Records. (UMG would later ink a distribution deal with the company, leading to Nas' King's Disease albums.) His major label signing came hot on the heels of the Kairi Chanel project, his first to chart on the Billboard 200. Commercial mixtapes in the Karma and Paranoia series followed thereafter, as did a proper 2019 album called Survival that just barely missed the Billboard 200 top ten, peaking at No. 11.
For Benny, things are a bit different. His move to Def Jam is still a fresh one, having apparently signed back in November of last year. (Snoop Dogg takes considerable credit for having made it all happen.) Notably, he has yet to release anything there. But according to Benny, Tana Talk 4 is his final project under a Griselda deal, with EMPIRE distribution, that included his 2020 album Burden Of Proof with Hit-Boy and many of his best known projects. Now that his working relationship with Westside Gunn appears to have come to a close, Benny fans are likely to wonder whether Def Jam will be a good fit for him.
In fairness, Griselda doesn't exactly have the greatest track record with the major labels. When the Buffalo crew did its UMG deal with Eminem's Shady Records and Interscope back in 2017, Benny was the only one of its three core members that didn't secure a solo album commitment in the process. (Benny's name wasn't even included in the Shady press release, an absence that implies he wasn't part of the deal in any official capacity.) In subsequent years, the trio continued to drop solo projects, sometimes with physical media and merchandising, with EMPIRE handling digital distribution. But when their collective effort WWCD eventually arrived in late 2019, it failed to chart on the Billboard 200 altogether, though it had modest success on more niche sales-oriented charts.
The same happened more or less with Gunn's 2020 solo Shady/Interscope album Who Made the Sunshine. Considering that his independently released Pray For Paris from that spring performed well enough to reach No. 67 on the Billboard 200 in its one week chart appearance, the commercial disappointment of his autumnal major label effort felt palpable. Still, he seemed to take it in stride, confirming his free agent status the following month on Joe Budden's show. Echoing that, Conway's long-awaited God Don't Make Mistakes album finally arrived last month after he preemptively revealed in interviews that he was already officially no longer under Griselda or Shady deals. The record's Billboard 200 debut at No. 175 supported the major label exit.
Conway and Gunn may not have done big numbers at Shady/Interscope, but they are in no danger of hip-hop obsolescence, all-but assured to stay earning more money consistently as independents than they did via their former major label dalliance. Benny's situation, however, is different. The benefit to Def Jam of having arguably the most commercially viable Griselda member on their roster is clear. 2022's "Johnny P's Caddy," his Tana Talk 4 single with J. Cole, marked his first-ever Billboard Hot 100 placement, debuting at No. 72. The popular Dreamville star's involvement assuredly moved the needle in a big way, but it bodes well for Benny that the right collab landed him such a visible win. And now the people at Def Jam know that's an achievable, plausibly repeatable feat.
Still, it should be lost on no one that Dave East's last two projects, Hoffa and HDIGH, have been independent releases for his own FTD brand without clear ties to Def Jam or Mass Appeal. UMG-owned Ingrooves handled HDIGH's distribution, which suggests there's still some professional business apparatus between the two in place. (Though rumor and speculation about his status at Def Jam have circulated online for a few years now, he remains part of the roster on the label's website and no announcement to the contrary has been made.) Regardless, it's probably a good idea for Benny and Dave to sit down together soon for a frank one-on-one discussion about their currently shared record label, assuming they haven't done so already...
---

---

Already known to AKAI SOLO fans as one of his go-to producers, the Brooklyn-based iblss has put together a project that's neither beat tape nor mixtape nor album. Dedicated to his literal dog, raja's sun is sublime psychedelic defiance of preconceived format, a roughly half hour trip warmed by afrofuturist cosmic rays and jazzy vibrations. Along the way, he's joined by supreme rap practitioners like Nappy Nina and S!LENCE. Even with talents such as those in the mix, Quelle Chris nearly steals the whole show with "bebe's peace," its syrupy slow pace and midnight brass undertones the perfect complements to his Primus-referencing feature. But even when the emcees are absent, iblss evokes wonderment and conjures awe, particularly on the magnificent "maitake" and "quilombos."
Def Soulja & Streeta G, Militant Minded (buy it / stream it)
In this Griseldan era, with some of the best emcees both hitting their stride and achieving recognition in their mid-to-late-30s, age really ain't nothing but a number. Rome Streetz co-signed Bronx native Def Soulja has been running that marathon for longer than most underground rappers would even have the stamina for, a quality that exudes from his new project with producer Streeta G. He understands the grind most intimately, exemplified by the cinematic title track and the evocative "Rusty Blade." Elsewhere, he links with Harlem's Hobx on the noirish bap of "100Moe" and Bub Styles on the kush-and-cold-cut scented "Figure It Out." The finale "Tunnel Vision" shows that, thankfully, he has no plans to exit the rap game anytime soon.
New York and New Jersey unite in Bethlehem, a collaborative tape from two artists connected to some of the tri-state's iconic 21st century hip-hop crews. Buffalo's Elcamino is affiliated with, though not specifically signed to, Griselda, while Cliffwood rapper Chase Fetti first rode with the A$AP Mob more than a decade ago. Together they make for quite the potent pair, trading verbose and vicious verses on "Josh Allen" and "Emma Aispuro." While most of these tracks hit the system like uncut dope, things soften considerably on "Cookin' For Me," a closing cut reminiscent of G-Unit's romantic paeans to the ladies. Production comes courtesy of ILL Tone, his beats bouncing between the sweet soul of "Black Bar Mitzvah" and the piano dramatics of "Red Magic."
---

---