Def Comedy Jam (2021 Michigan Edition)
+ reviews of the latest from Deuce Ellis, KAYA, and PremRock. This is CABBAGES #071.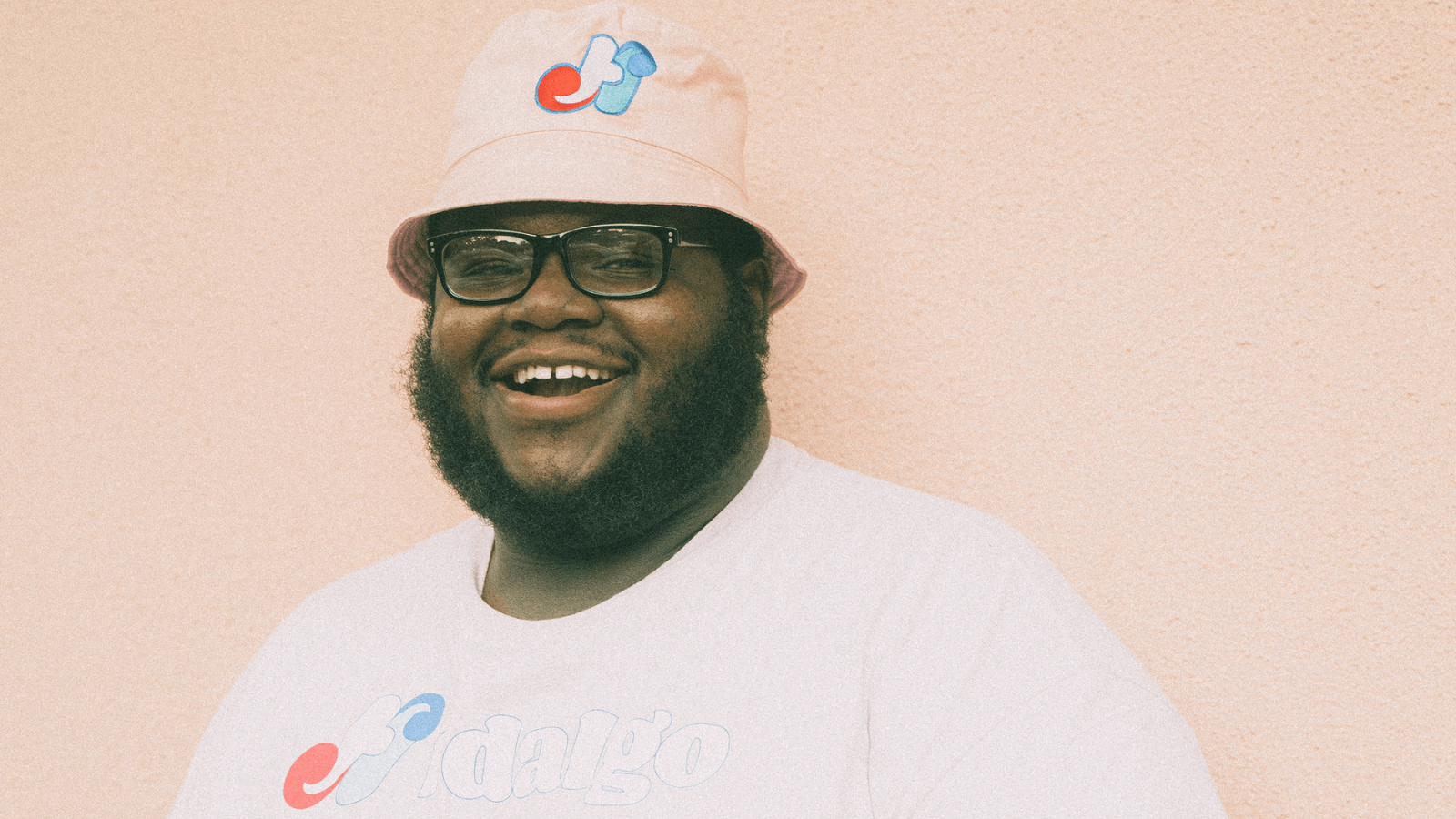 Bfb Da Packman might be the funniest rapper alive. After dropping his album Fat N***** Need Love Too last month, it's hard to deny the Lunch Crew Company spokesman's comic appeal, one that covers sexual conquests like they were Paul Blart pratfalls and tackles haters with insults too clever for his intended targets. The postal worker turned viral rap sensation regularly plays off his plus size physique with self deprecating wit that thinly masks a size acceptance mentality. His videos and Instagram clips turn donuts into foreplay, eating glazed sprinkled circles nestled atop ample asses. The dude makes me laugh a lot.
But as any open mic attendee can attest, jokes are nothing without delivery, timing, execution, something Packman does so well it's a little frightening. He details winking vengeance and doles out narco snark over a Tay Keith beat on "Wendy Williams," later poking fun at both the titular media impresario and himself by suggesting he'd look just like her if he lost 100 pounds. That he can accomplish all that in a two minute song should scare emcees–that someone like that exists in rap. Comfortable over Griseldan grime as much as Detroit rubber, his versatility continues on "Ocean Prime," where he conjures ODB and rides to Chik-Fil-A for a consolation prize, and on "Weekend At Solomon's," where he poo poos white people's bathroom habits and chops up crack with his pinky toe.
As anyone paying attention in recent years to the Motor City and its adjacent hip-hop scenes no doubt knows, the state of Michigan has had no shortage of caustically funny yet authentically streetwise talents. That pool is deep, with artists like Rio Da Yung OG and YN Jay repping for Flint while the likes of Veeze show and prove for Detroit. Of this contemporary crop, Sada Baby may be its most prevalent figure nationwide. To that end, his feature on Flint native Packman's "Free Joe Exotic" helped make it the viral rap buddy comedy of 2020, despite plenty of homegrown competition.
With these artists, generally speaking, the humor on display is inherently of the gallows variety, overlaid with raunchy non sequiturs and pop culture references. Indeed, even the most hilarious of bars tend to come amid violence, a defining and at times sobering quality that adds both credibility and gravity to this cast of characters. Being tethered to that reality separates them from someone like Lil Dicky, whose middlebrow comedic rap stylings make him so unremarkably, commercially palatable to basic cable audiences. (One could only wonder what someone like YN Jay might do with an FX Networks series of his own. Call it Coochie Chronicles...)
Even in that talented rapper community, Bruiser Wolf stands out. Part of Danny Brown's Bruiser Brigade, the Detroit-based former footballer raps in the prototypical sense, his ruthless punchlines dropping with the sexually-charged flamboyance and diction of a Rudy Ray Moore. Sure, the man who became Dolomite has long inspired rappers, perhaps most notably the horndog provocateurs of the 2 Live Crew. But in Bruiser Wolf, and his Dope Game Stupid album, we find a contemporary parallel to the iconic comedian.
Released as part of an astounding 2021 album campaign alongside J.U.S' God Goku Jay-Z and Fat Ray's Santa Barbara, his project showcases a proclivity towards immaturity that can only comes with maturation. Pushing 40, he brags of his drug dealing exploits primarily in the past tense, practically hiccuping his way through a minute long warm-up to "Use Me (I'm Dope)" before launching into his act. The title track perhaps best summarizes his ethos and incidentally includes some of his most hilarious lines, each one arriving with the effortlessness of a vet. And even if his ease and humor lulls you into a relaxed state, Wolf routinely reminds that this is Detroit, and if you fuck around you will find out.
---

KAYA, Mahal Koh
NYC's Planet Locale collective have not missed so much as once this year, with exceptionally good projects having emerged from Mimz & Dunn and National Question. Brooklynite KAYA perpetuates this streak with this, her debut project. With beautifully fractured production coming mainly from crewmates like Kuya, Mahal Ko is as chill an introduction as one can get, her breathy and relaxed delivery on "Keep2Myself" and "Growing Pains" abutting the spirit of downtown performance poetry. She flows with verbose precision over Jcomm's jazz dirge "Mommy Ko," moving into a ponderous conversational midsection about mother-daughter relations that carries through its duration. Stick around 'til the end for the noticeably more aggro "1998 Bonus," offering clear hints at her range and, perhaps more importantly, her potential.
Deuce Ellis, Acid
Following up last year's under-the-radar gem Midnight Ouroboros, this New York native brings his rapper/producer double threat skillset to the fore once more on this inventive new project. Though the cover art and title suggest some Flatbush Zombies style mania, Acid feels suprisingly grounded, with Deuce Ellis spitting rather than dosing. As with the aforementioned predecessor, he surrounds himself with highly qualified emcees, leading to solid guest features from Che' Noir on opener "Spit Acid" and Homeboy Sandman on "Outlaw Magicians." But he unquestionably thrives solo on the mic, proven by the lyrical escalation and drumkit clatter of "Ciao Boom" and the cityscape declamation of "Electric Soul."
PremRock, Load Bearing Crow's Feet
Whether you're a dues-paying Wrecking Crew union member or simply got wise via ShrapKnel, New Yorker PremRock's moment is now. And with the solo effort Load Bearing Crow's Feet, he seizes the day with as much passion as vulnerability, the latter as rare in his city's rap music landscape as a bodega iguana. A deep thinker transmuting emotional intelligence into dope bars, he brings more than just chin scratchings to reflective cuts like "Death On The Installment Plan" and "Remorse." On the Denmark Vessey produced and perfectly named highlight "Apollo Kids Meal," he's a nimble if wizened emcee on the verses yet ascetic with the hook. Not surprising given his Backwoodz Studioz platform, the guest presence here is formidable, with labelmates ELUCID and Henry Canyons joined by ill associates like Zilla Rocca and, of course, Curly Castro.
---

Released stateside on Trent Reznor's Nothing Records imprint back in 1996, roughly two years after The Downward Spiral turned Nine Inch Nails into one of the world's biggest rock bands, Meat Beat Manifesto's Subliminal Sandwich is one of those records that rewired a listener's brain. By this point the sole remit of co-founder Jack Dangers, with a handful of collaborators playing supporting roles, the electronic music act had traded its industrial beginnings and U.K. rave leanings for an even broader and more overtly experimental sound. Though conveniently branded "trip-hop" for saleability's sake, one of the double album's most memorable songs calls back to 1980s post-punk act World Domination Enterprises and their hip-hop indebted single "Asbestos Lead Asbestos." MBM's take maintained the original's sneer with its own update for the then-current decade, making for a hypnotically groovy track that's still well worth hearing today.