Irregular Vegetables, Vol. 56
new songs you oughta know + CABBAGES' weekly hip-hop links roundup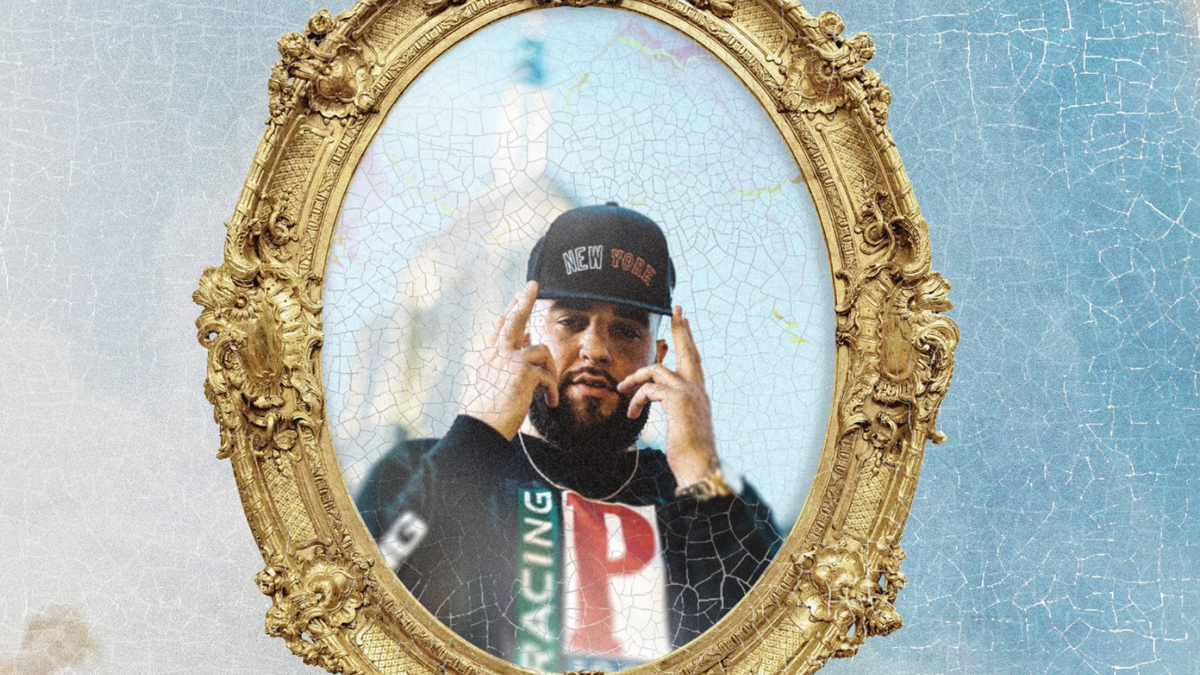 This newsletter marks the latest installment of Irregular Vegetables, a (semi-) weekly series of CABBAGES emails where I share links to recent writings from other hip-hop/rap music journos and critics, squeezing in my own work as I see fit. These midweek editions hit inboxes on Thursdays. Enjoy this week's reads and keep scrolling for another edition of Crudites, a feature where I recommend three recent singles/videos from hip-hop artists you may not be familiar with yet.
---

Turning 25 is a milestone. It's an age when adult responsibilities come into clarity, and many people start to get more intent on properly navigating short-term goals in order to create the long-term futures they want. But for Herbo, who is releasing a new album called 25 (pronounced "two five") this week, it's also an occasion to rejoice that he's even alive. He titled the album not just to celebrate his own age, but as a "simple but deep" reference to the number seven (2+5=7), which he says "represents the guardian." And, sadly, the title was also influenced by the passing of his close friend just a week before he hit a quarter-century. (Read more at Complex)
As her sound matured JWords found herself increasingly inspired by the vibrant beat scene percolating in New York in 2017 - especially the work of producer vhvl. She was also drawn to several other artists making a name for themselves in various scenes and spaces. "Suzi Analogue was a big inspiration for me too during that time," she says. "I was just looking at the women doing it–Linafornia, SassyBlack, Stas Thee Boss. They were all big inspirations for me back then. They still are now, you know?" (Read more at Micro-Chop)
Ludacris Proved The South Had Something To Say
In 1998, riding the first wave of his production fame for Missy Elliott and beginning his work with Aaliyah, Timbaland was signed to produce a solo LP that would become 'Tim's Bio: Life From da Bassment.' It's an interesting curio from that era of rap, but it's arguably most famous for being the debut of Ludacris, as Chris Bridges fully became his rap alter ego on "Phat Rabbit," when Tim invited the Atlanta DJ to debut as an MC. His vocal stylings were singular, and unique to him; he could be funny, he could be menacing, he could stomp mudholes in beats, or he could float on them "Phat Rabbit" became a modest hit in Atlanta, and gave Ludacris the final push he needed to make his first full release, 'Incognegro.' (Read more at Vinyl Me Please)
Lloyd Banks Returns Weathered But Energized On 'The Course Of The Inevitable'
At the core of 'COTI' though is a mature, self-aware vulnerability that Banks works overtime to unpack. He unleashes grounded tales of fatherhood, familial loss and his eroding trust in others. Iron sharpens iron, so it's fitting that the contemplative "Crown" zooms into his role as a seasoned vet letting the next generation know that heavy is the head that wears it, but also urging them to "make it without leavin' your soul". On "Pain Pressure Paranoia," Banks mournfully taps into past trauma as a coping mechanism for keeping his guard up on both sides of the street.(Read more at Passion Of The Weiss)
How Mykki Blanco Turned Heartbreak Into A Post-Pandemic Love Album
Blanco's inspiration for the record was the Quiet Storm radio format that arose at the end of the Seventies. A staple in the growth of contemporary black music, radio DJs at the time gave rise to a distinct subgenre of R&B, typified by smooth, jazz-inspired ballads about love and romance. It's music you might describe today as grown and sexy. "Quiet Storm was a big thing for 'Broken Hearts and Beauty Sleep' because that was the music that I would hear a lot when I was a teenager in the car with my mom," Blanco explains. "For some reason, I got super inspired by the music of Luther Vandross and Anita Baker. I was like 'what would my take on this kind of like early Eighties smooth soul be like?'" (Read more at Rolling Stone)
Tyler, The Creator Loves Skincare: A Lyrical Investigation
Of course, Tyler would be the first to tell you he's a student of Pharrell. You can hear P's influence in his music, but Tyler's clearly following Pharrell's trademark impeccable skincare routine too. Tyler started taking care of his skin in his 20s, adding that his mother and Pharrell were his reference points. "I think you doing this will open up a door for people who can't grasp a concept of how important it is to take care of themselves," Tyler says of P's Humanrace Skincare. "Everybody should be looking good and glowing." (Read more at GQ)
---

---

Three new tracks for you to snack on...
Bub Styles, "Voodoo": New York's raspiest reteams with producer Camoflauge Monk and gives listeners a few fistfuls of bars for this ice cold cut off his just released Land of Silk And Money.
Torito and Jumbled, "Music For The Rapture": On the title track to the duo's new EP, Philly's masked rapper teams up with a Baltimore beatsmith to make a brief yet lyrically dense track worth multiple rewinds.
YL, "Walk It Out": For this highlight off his It Never Entered My Mind project, the NYC spitter rides a soulful yet damaged beat with a plethora of down to earth realism and red-eyed ambition.
---