Big Body Bes, After Hours Auteur
+ reviews of Chung, Jay NiCE, and Isatta Sheriff & Koralle. This is CABBAGES #115.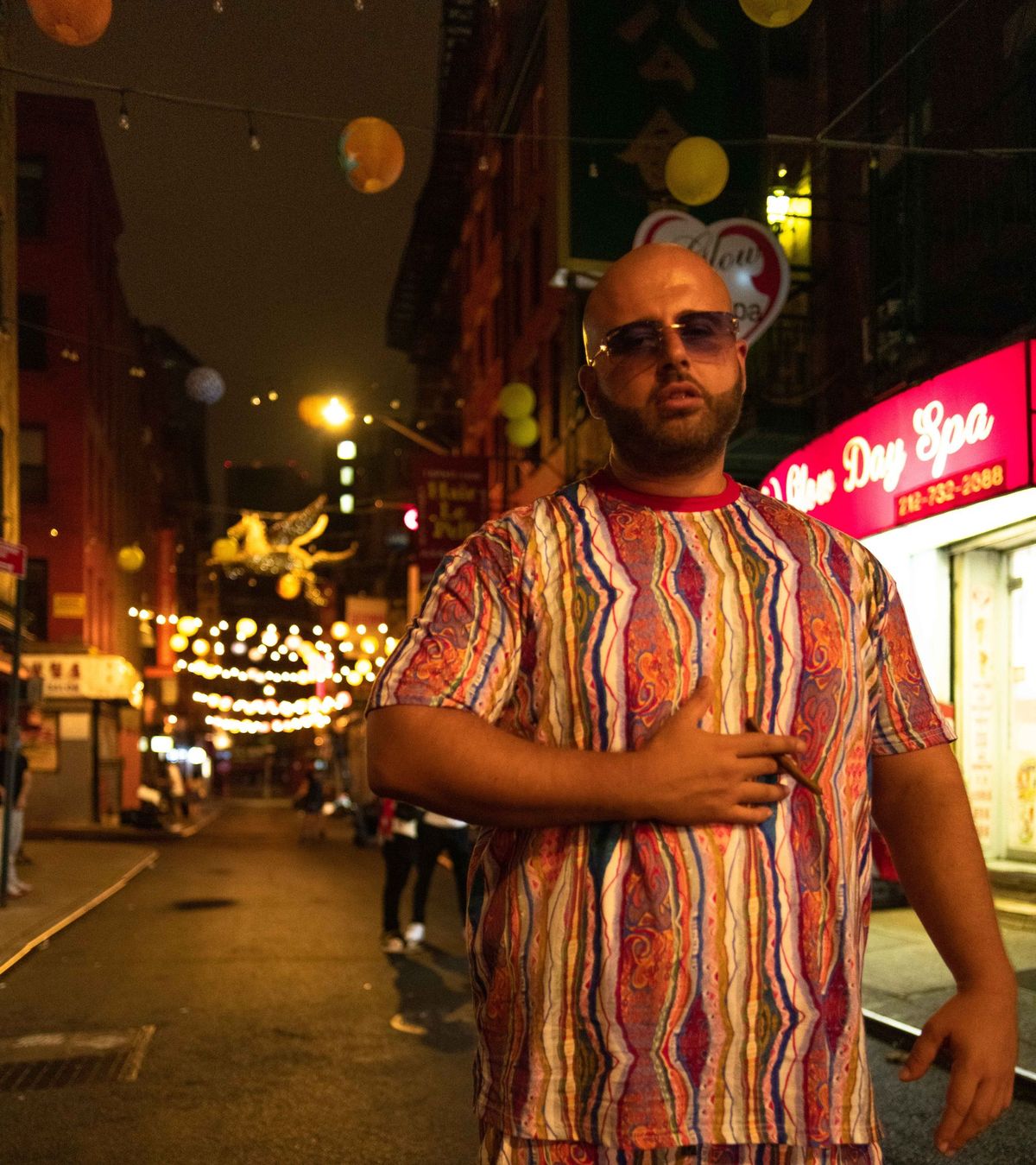 A lot can happen at three-in-the-morning on the streets of New York City. With very few exceptions, nobody out and milling about at that precarious hour is up to any damn good to begin with. Lit primarily by the bilious glow of bodega frontage and hookah bar neon, it is a peak period for mischief and mythmaking, when misconduct may very well blur into misdemeanors among a rogues' gallery of neighborhood familiars.
That just so happens to be Big Body Bes' time of day (or night if you'd prefer), when this East New York fixture appears to truly thrive. "It's a whole different lifestyle after hours," he explains over the phone, albeit around the far less volatile hour of 8:30PM. "We come alive at night, me and my brothers."
You can get a hint of this unapologetic lifestyle via Bes' downright notorious features alongside rappers like Action Bronson, Jay Worthy, and Jim Jones, in the veritable short stories he shares via boisterous yells. The way he tells it, at three-in-the-morning he could be benchpressing a fiend on Fulton Street, copping 40 dimes in a brown paper bag, or perhaps just standing on the corner looking for the meaning of life. Ripped from some of his finest recorded appearances, these memorable examples capture but a few facets of the leather-clad man bellowing them for anyone who'll dare listen.
"This is all coming from myself," he says. "There's so much passion behind my words because there's nobody else who's gonna live my life and speak by my life better than me."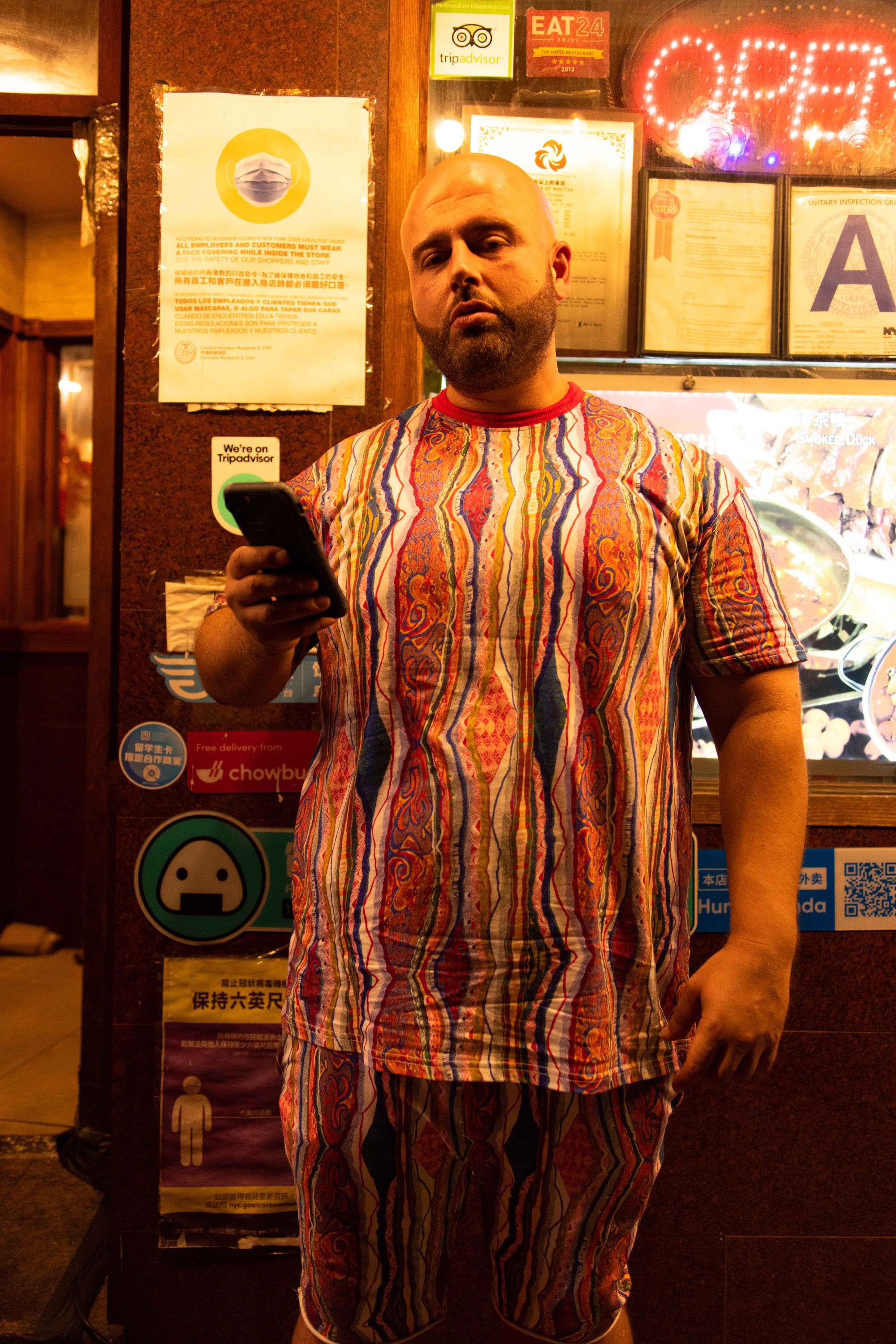 One thing nobody should do with regard to Bes, or really to any entertainer of substance in hip-hop culture, is to reduce him solely to his records. That rule of thumb also applies to his memorable spots on Fuck, That's Delicious and Traveling the Stars: Action Bronson and Friends Watch Ancient Aliens as well as other media appearances of note. "I got people to this day quoting my interview lines," he says. "I got people that go online in the comments and they're quoting lines from interviews like they're fucking songs."
That appeal can be both a blessing and a curse. As such, Bes expresses a general wariness about doing interviews, clearly having been burned or otherwise misled by those who don't grasp what he's about. "They want to say something stupid to get a rise out of me or they want to play around," he says dismissively. "But if you think about every interview I ever did, I had nothing to promote."
That's about to change. He reveals during our conversation that his long-anticipated album Body Language is, at last, due out this month. The full details remain under wraps, including the vocal features he's lined up, though Bes makes clear that there's a distinction between the songs and the interludes. "I didn't go in and do skits," he says. "These are real life, real time recordings–me in crazy situations, me at clubs, me at places hanging down the road."
Not surprisingly, he name-checks Alchemist, Knxwledge, and Harry Fraud as some of Body Language's producers. All three men have been an integral part of his story so far, so it makes sense that they'd help soundtrack his first proper project. Naturally, he has something to say about each of them:
On Alchemist: "He used to follow us around with the handycam recorder. He always believed in the visuals. And I would, like, try to throw him downstairs and take his camera and break it. He would always be like, 'no, I'm telling you you're gonna thank me for this.' And he was right."
On Knxwledge: "He gives me that soul mixed with heavy bass. He makes like Sunday-afternoon-Harlem-after-church music. Cadillac Eldorado music. Shit's powerful, man."
On Harry Fraud: "He knows how to bring that shit outta me. All those bangers we made, we made those in Brooklyn at three-in-the-morning. We made those in a rough spot; you gotta remember this is the man who was making all those Coke Boy bangers. He's the definition of New York City."
Whether conjuring hilarious barbs or stark street realities, as he does with a certain gravitas on his latest single "Sunsets In The East," Bes is undeniably sharing some sincere shard of himself, self-aware of his overall damage. We're beginning to see greater depth emerge with tracks like this as well as last year's "Tears Of A Tiger." Though his humor remains a core strength, these honest missives are marked (and welcome) departures from the shoulder-checked wisecracks and def poetry slams he first broke out with on his fellow Albanian's mixtapes like Rare Chandeliers and Blue Chips 2. Prone to spitting lines off the proverbial dome in studios of varying esteem, Bes describes his process as sitting with a given beat looping as loudly as possible for a few minutes before laying his part down. "All I gotta do is close my eyes and I'm just gonna speak my vision," he says. "My heart, as long it beats I'll never run out of material."
Once Body Language comes out, he's set to prep a number of other creative endeavors. One of these is a project made entirely out of recently unearthed Alchemist beats from the late 1990s. "He found an old hard drive and it had all these beats from '98, so I picked a bunch of them." (This drive is the also same source used for "Sunsets In The East.") He also promises a joint effort with Harry Fraud and an R&B tape too. Not all of his plans pertain to music, however, and both a clothing line and a self-described audio autobiography serve as two such examples looming on the horizon.
Overall, Big Body Bes sounds as charged up as he's ever been, re-energized with artistic energy and an authentic drive to fulfill his destiny. But there's a humility there, and a vulnerability too, that once lurked behind the laughter. Now, he's coming into the light, more relatable than before. "There's not a lot of people in this world who felt glory, who really experienced success, but everybody has felt pain," he says.
"Most of the pain that's come in my life has happened at three-in-the-morning. I could profit off of pain, 'cause it's my pain. That's why it's so real."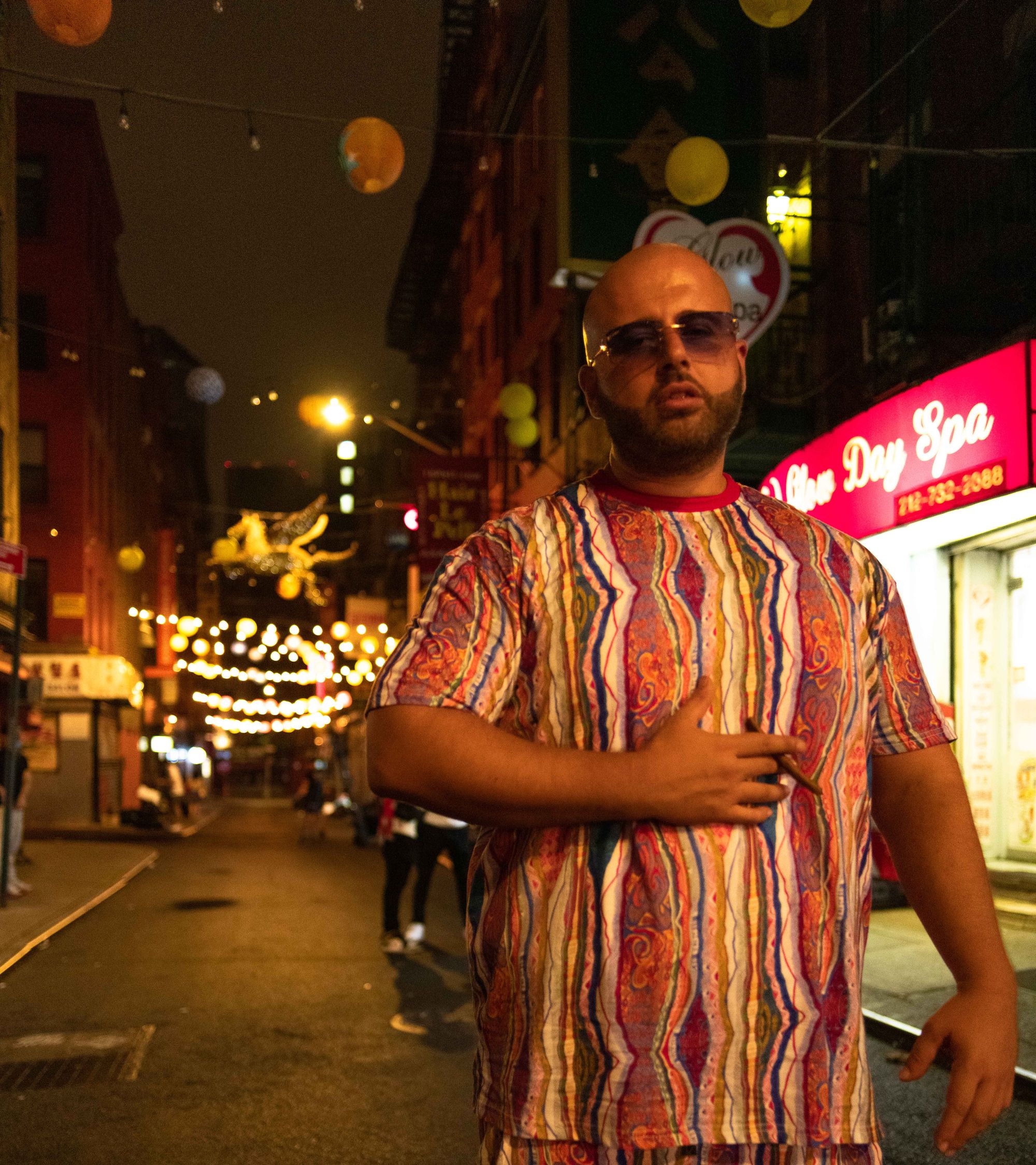 ---

---

It's not every day you hear a rapper reference Norbit. Then again, it's not every day that a rapper drops a whole project revolving around the Sunday funnies. With some naughty assistance from DJ Tako, the Atlanta-based spitter Jay NiCE does precisely that with Strips. Spanning close to a half hour with zero skips and loads of repeat value, the project finds him riffing freely about all manner of topics.  Though apparently recorded in a single day, his clever verses on "Doonesbury" and "Marmadukeflytalker" never feel rushed or redundant. Sometimes the comic homages are overt, as on "Beetle Bailey," yet they're also subtle starting points for his rhymes on "Non Sequitur" and the Wu-esque "Hagar The Horrible." For highlight "Mad," he converts frustration over streaming economics into fever dream adventures full of lucrative crimes, sexual conquests, and dope shit.
After making a strong first impression with last year's Chung Shui EP, Montreal rapper Chung returns with a project that properly surpasses it. Her locally sourced choice of producers, Nicholas Craven and Mike Shabb, provide See You When I C U with a high-quality foundation for her East Coast inspired approach. Bars flow with a curious mix of ease and complexity, dazzling from the sharp opening darts of "More Plays" through the dizzying finishing moves of "Fvck Wit Me." She drops one show-stopping line after another on "A.L.L.A.H." while getting reflective about her history on the triumphant "Bellona." Musically, both Craven and Shabb blend classic soul and exploitation cinema vibes with their sample choices on tracks like "Cave Music" and "Touch Money."
Isatta Sheriff & Koralle, Eat The Kiwi Skin (buy it / stream it)
There is a directness to Isatta Sheriff's lyricism, one that compels the listener to reorient themselves. In collaboration with producer Koralle, the East London emcee's Eat The Kiwi Skin verses prove impossible to absorb passively. Part of that comes from her perspective as a Black woman operating in a genre (a country, continent, world) that systematically marginalizes Black women. Peep the poignantly presented harsh truths of "Will They Try," set t0 the sort of lush, jazzy bap sounds that often draw in dubious allies, outright culture vultures, and other interlopers. Still, there are multiple expressions of joy and self-love lurking around the critiques, as on "Dream Theory" and "What You Tellin Me?" where her genuine love for this music and deep connection to Black diasporic cultures help lift her up.
---

---