Even in the city most impacted by the COVID-19 pandemic, nothing can slow the momentum of Brooklyn drill. April's not even halfway done, and the streaming platforms have been overflowing all month with new content from players big and small in this booming and highly factionalized scene, including fresh singles from heavy hitters Sheff G and Smoove'L.
This past week was no exception, with "Suburban" rapper 22Gz dropping his Ghosty-produced Growth & Development mixtape via Atlantic Records. While some drill acts have made big commercial plays of late, linking with hit-making vocalists from other cities, this 13-track project effectively self-isolates in Flatbush. There's a suffocating grimness to these songs, with "Cash App" and "308" unspooling like funereal dirges.
22Gz's music isn't here to cheer you up or take you back to the so-called good times, but rather a colder and insistent solace stressing that things weren't actually all that great for a lot of people before all the quarantines and lockdowns. As most New Yorkers adhere to the governor's stay-at-home guidelines, there's nothing in music right now that feels realer than this deeply insular, neighborhood centered subgenre, each Growth & Development song evoking the claustrophobia of city life in apartment complexes.
Assuming I haven't frightened you off with that preamble, here are some highlights from the past week-and-a-half's worth of new drill, assembled as a Blixky-centric playlist:
22Gz, "No Questions"
The third single off this new tape expresses everything listeners have come to expect from him—a menacing UK-sourced drill beat, violent lyrics laden with that sectarian lexicon, and an aggressive self-assured flow. The music video ruthlessly parodies the interview experience, with an out-of-his-league journo frustrated and then intimidated by his streetwise subject.
Coach Da Ghost, "Hitlist"
No sneak disser, Coach Da Ghost comes through loud and clear on this absolutely ferocious track. Calling out the hotly tipped Fivio Foreign and Jay Gwuapo by name, he sends chills up the spine with barbs, threats, and zingers. By the time he invokes Pop Smoke's name, the disrespect has reached an alarming level.
Mori Briscoe (feat. Nas Blixky), "Response 3"
Though not quite so brutal as "Hitlist," this team-up from the cousins certainly exists in the same wheelhouse. Over a devastating beat by Ghosty, the same producer behind 22Gz's tape, the Internet-adverse Briscoe continues his spirited back-and-forth with Tazzo B, promising at the outset that this will be the last diss track reply out of him.
Stain Blixky, "Henny"
With so many drill videos taking place under the cover of urban darkness, luxe whips humming and loyal crews out way past streetlights, it's refreshing to see a clip as sun-soaked as this one. Lounging poolside, Stain grins his way through utterly ominous bars as if delivering comedic setups and punchlines.
Rooga, "Don't Need Them"
Right as Growth & Development was dropping late Thursday night, 22Gz tweeted out a link to this Chicago rapper's new video. The two previously teamed up last year on Rooga's Back Da Fuck Up mixtape highlight "Extra," a brazen bassbin-rattler that sonically contrasts with the moody vocal melodies of this single.
---
Treacherous Trio
Killarmy, Full Metal Jackets (buy it / stream it)
Their first album in nearly two decades, Full Metal Jackets is also the first without 4th Disciple, the beatsmith who defined Killarmy's sound from Silent Weapons for Quiet Wars onward, or the currently incarcerated Killa Sin. Founder 9th Prince produces for the mostly reassembled crew, its seasoned lyricists linking with generational familiars La The Darkman on "The Shootout Pt. II" and Prodigal Sunn on "Living Legends." A spiritual descendent of the group's style, Griselda affiliate ElCamino drops by for the essential Buffalo-Shaolin-Steubenville connection "Combat Neurosis."
A Sacramento rapper with plenty of records already under his belt, C Plus seems to having more fun than your fave. Even though Bad Medicine opens with a chilling TV news snippet about fentanyl, more often than not the vibes of his crisply produced latest project are far more upbeat than that "Smaller Things" intro implies. At times, his high register tone and proclivity towards punchlines recall Big Sean, particularly on "Foolish Pride" and the flute flutter of "Whateva Wheneva." Beejus out of Oakland comes through on "Bad Shit," adding vocal contrast and some rewind-worthy bars.
Early Adopted, Tarred & Feathered (buy it / stream it)
After a series of self-released efforts, the Massachusetts emcee officially joins Sage Francis' Strange Famous label with this 10 track project produced entirely by metalhead beatsmith Tundramane. Early Adopted embraces the darkness with unsettlingly intrinsic familiarity on Tarred & Feathered, letting loose a morbid and morose stream across tracks like "Sea Of Trees" and "The City The Whales Once Ruled." On "Self-Taught," he exposes himself to the harsh elements of his own caustic verses, with noteworthy results.
---
Lettuce Wraps with... RJD2
Three questions. Three answers. That's a wrap.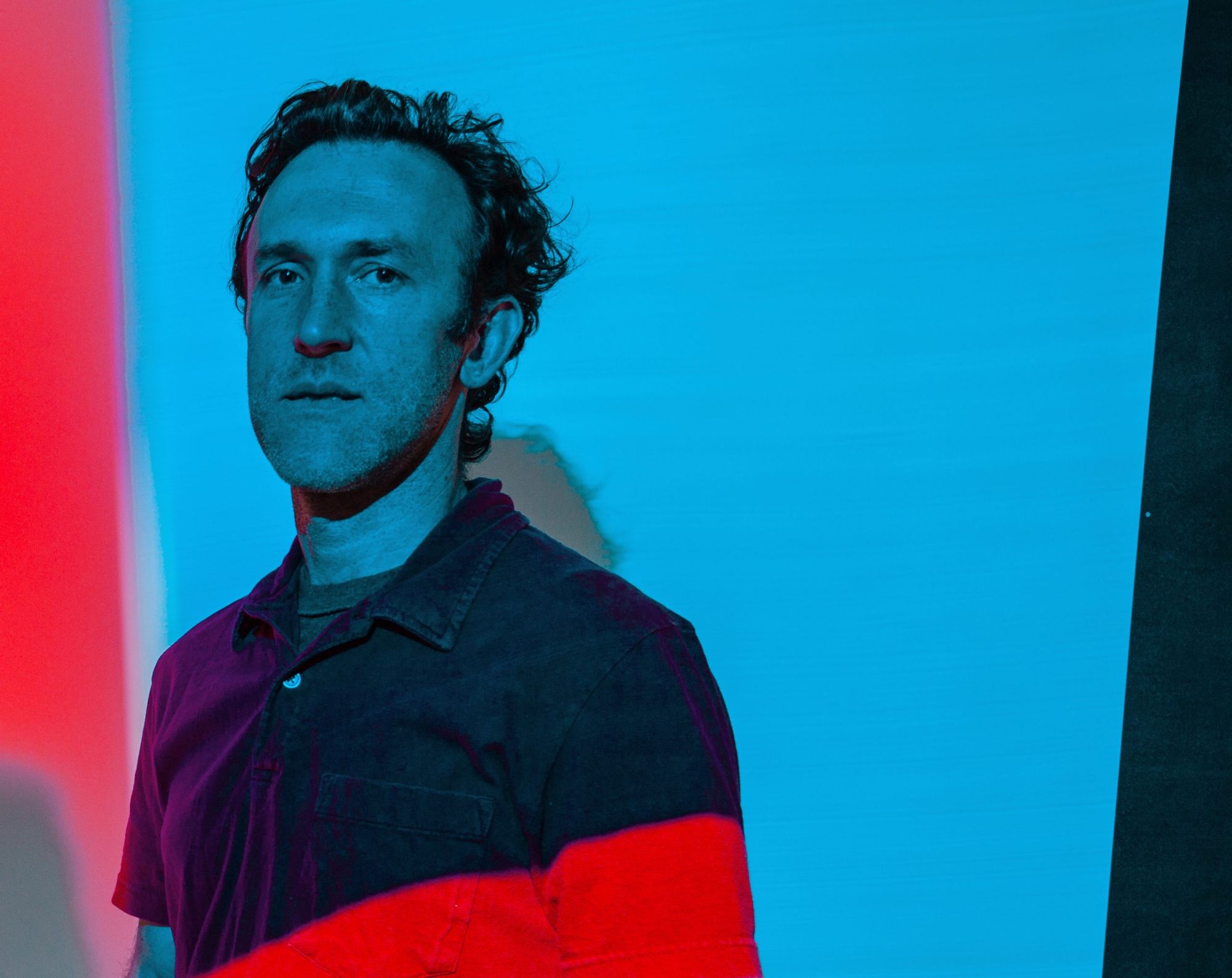 Photo credit: Nick Fancher
Easily one of the most important instrumental artists to come out of hip-hop in the 2000s, RJD2 has dazzled listeners and live audiences alike for some two decades. A cinematic and sample-saturated audio journey, 2002's Deadringer ranks highly among the Definitive Jux label's finest albums, while later records like 2007's The Third Hand and 2016's soul revival Dame Fortune broadened his sonic palette with exciting results. With his seventh album The Fun Ones due out on April 17, I asked RJD2 a few questions about the process of making his music now and what he's learned since the Deadringer days.
One of the key threads that weaves its way through The Fun Ones is the liberal use of conversational snippets from hip-hop artists like Mr. Lif and Phonte. Why did you choose to apply this particular narrative framework to the album?
Here was the thought process: once I cut all the tunes, the idea crossed my mind to try to assemble them like a mixtape. So the initial place my mind goes is random comedy, spoken word, snippets etc. etc. from records, but that's just not the move for a guy like me in 2020. I cant be so flagrantly reckless anymore! So then I thought, "what if i recorded conversations with my dudes, and then took out the extracts and scratched 'em in?" Once I realized it could be done, then I realized that it was an opportunity to unify the phone convos on a topic. As I was planning this record, I kept asking myself, "why are you still doing this?" Not that I don't like making records—I love it. But it's also my job, so the issue of sense of purpose was in the forefront of my mind. So that became the question I posed to everybody I talked to.
Magnificent City fans will be pleased about the Aceyalone feature on the track "A Genuine Gentleman." What was it like reconnecting with him to make new music after all these years?
To be honest, we recorded that tune a while back. It was just one of those things where every time I tried to find a good home for it, the song stuck out. For me, an album should be more than just the dopest songs you have at the moment. It's gotta flow properly. And sometimes that means sitting on good songs. In some strange way, the tune sat perfectly with the stuff I had just recently cut for the album, so there it went!
It's been nearly 18 years since your Def Jux debut LP Deadringer introduced you to a lot of hip-hop listeners. What's the most important thing you've learned between Solo Album No. 1 and Solo Album No. 7?
It's hard to pick ONE most important thing I've learned. I can pick a few. The first one that comes to mind is that a record is a documentation of an artists' personal headspace at a particular time, and I need to accept that and embrace it. Another is that you don't always have to strive for the most groundbreaking, innovative, revolutionary sounding music every time you make a record. This album had the idea of "just make funky music you like" as a big driving force. I spent a lot of time in my career trying to "show my breadth" as a producer, and I don't feel the need to beat that horse to death anymore.
Pre-order RJD2's The Fun Ones here or stream it here.
---
We Out
With all due respect to Bishop Nehru's fine Nehruvian DOOM from 2014 and Czarface Meets Metal Face from 2018, we haven't really had a new MF Doom album since 2012. Coming a little over three years after Born Like This, which is ostensibly his final solo LP, the Jneiro Jarel collaboration Keys To The Kuffs for Lex marked the last time we'd really, truly hear Daniel Dumile's voice expressed in a full-length capacity. It arrived in the wake of his relocation to the U.K., the unwilling result of being denied reentry home to the U.S. in 2010 over immigration issues.
While not as celebrated as his Danger Doom or Madvillain duos, JJ Doom yielded some excellent material nonetheless. His delivery on "Guv'nor," particularly the end-verse utterance of its title, has a sneering quality to it, evidently disgruntled by his circumstances. As good as it sounds, it actually makes me a little sad to listen to any of his Keys To The Kuffs stuff, especially since it's getting near eight years since we've had anything other than indeterminate loosies and sporadic features from the G.O.A.T. emcee.
---
See you next Sunday.
Follow me on Twitter at @noyokono and on Instagram at @noyokono too.