Wherefore Art Thou, Boards Of Canada?
+ the latest from ANKHLEJOHN, Stik Figa, and YL. This is CABBAGES #079.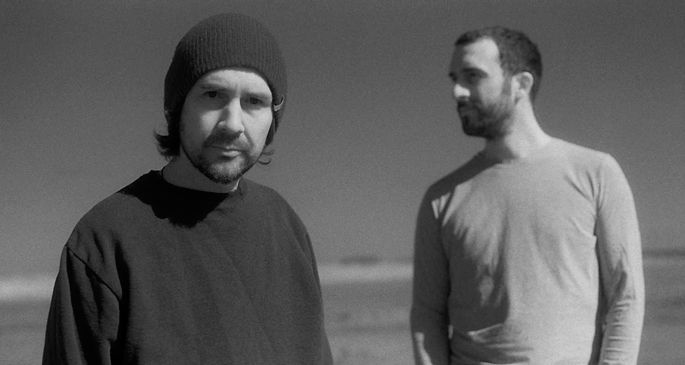 There's a curious little niche within instrumental hip-hop where Boards Of Canada reside. The determinedly elusive Scottish duo of brothers Mike Sandison and Marcus Eoin earned international renown with the release of their 1998 full-length debut Music Has The Right To Children. Though the record largely found itself crammed into the ill-fitting late-20th Century genre nooks of intelligent dance music (IDM) specifically and electronica more broadly, the sound they were mining there and on its then-scarce EP predecessors Hi-Scores and Twoism boasted an unmistakable knack for boom bap.
Still, time and time again, these and BoC's subsequent works from 2002's Geogaddi through 2013's Tomorrow's Harvest rarely enter the hip-hop conversation as more than an odd afterthought. Part of that, of course, has to do with their now-longstanding association with Warp Records, famously home to experimental types Aphex Twin and Autechre. And while both of those acts and others on the UK imprint's seminal roster counted electro and b-boy styles among their influences, the end result increasingly felt far removed in practice if not in heady concept.
Revisiting notable oldies now like "Kid For Today" and "Turquoise Hexagon Sun"–as one does when one of their favorite artists hasn't released a new album in nearly a decade–makes their casual omission all the more glaring. Where so-called trip-hop producers and their fairly repulsive chill-hop descendent mutants so often lose the plot as to what fundamentally makes hip-hop great, these relatively ancient songs warble and throb like some of the best boombox fare. Their Eno-esque ambient excursions and pastoral psych leanings aside, you'd be hard pressed to find something as rugged as "Roygbiv" or "Sunshine Recorder" in your favorite DJ's proverbial crates.
BoC's apparent unwillingness to lend themselves out to emcees distinguishes the pair from beat masters Dilla, DOOM, and Madlib. But their willfully obscured artistic ethos and cultish admiration from fans perhaps ought to put them very much in the same camp. (For example, the guitar godliness of The Campfire Headphase highlight "Dayvan Cowboy" seems to share DNA with the Rock Konducta volumes.) While there's good reason to be mindful about giving too much credit to white producers in instrumental hip-hop, they at least deserve the same exceptional considerations granted to Def Jukies El-P, Blockhead, and RJD2.
Now if we could only get them to make another damn album...
---

YL, Adaptation
You have got to give this New York rapper credit just for drawing any inspiration from the titular Spike Jonze x Charlie Kaufman feature. While not the first time YL has borrowed from cinema, Adaptation feels roughly as ambitious as a short film, his well-executed rhymes and gratuitous ad libs filling up this concise follow-up to this summer's It Never Entered My Mind. The lessons and conundrums of that movie aren't directly addressed here so much as existentially echoed in the layered vocal miasma of "Answers / Mystery" and flash-flooded emceeing of "Hurricane Season." All the while, he's backed by a cadre of dope beatsmiths including Roper Williams and Zoomo, who add dust and soul and detritus and hope.
Stik Figa, East Of MacVicar Ave
All across America, there are places you rarely hear about on rap records with nationwide appeal. And while Stik Figa currently rests his head in Fort Worth, TX, his Kansas roots get addressed with his whole chest on this superb regionally-minded record. Produced by DJ Sean P, East Of MacVicar Ave blends the rapper's signature wit with his undeniable realness as he tells Topeka tales well worth listening to. Outsiders get a glimpse inside through his descriptive storytelling on "Shotgun" and the gospel-tinged "Tell It All." It's a love letter from a distanced local as much as a Dante-level depiction of urban/suburban purgatory, full to the top with nuanced analysis and blunt declarations.
ANKHLEJOHN, As A Man Thinketh
Since The Red Room back in 2017, this D.C.-raised artist has increasingly been a fixture in the collections of the savviest underground hip-hop heads. But if you're unfamiliar and looking for a way in, consider As A Man Thinketh the perfect commencement for your impending ANKHLEJOHN fandom. Favoring raw new bap production courtesy of All Ceven, Theravada, and a few likeminded others, the project showcases his slightly raspy and consistently energized delivery on immersive tracks like "Prince Hakeem" and "The Browder Files." Griselda vibes emanate from "Fontainebleau" and the chilling "Death Note," yet this record is far from some raggedy replica–it's the real deal right here. You're welcome.
---

I'm willing to admit when I'm wrong. And in the case of Ja Rule vs. Fat Joe, I clearly should've gone with my Queens guy gut than my Boogie Down bori-lovin' logic. The Terror Squad don snatched defeat from the jaws of victory at Verzuz last week, fantastically fumbling his picks and letting his outsized attitude get in the way of his solid catalog. (His misogyny towards Lil' Mo and Vita felt especially uncalled for as he furiously flop-sweated away his yesterday's-price-is-not-today's-price meme goodwill.) So I'm here now to give props to R.U.L.E., who parlayed his concise catalog of beloved hits into a clear victory.