The Blueprint & The Brotherhood
+ the latest from Tony Seltzer, Mimz & Bloodmoney Perez, and ELUCID x Von Pea. This is CABBAGES #078.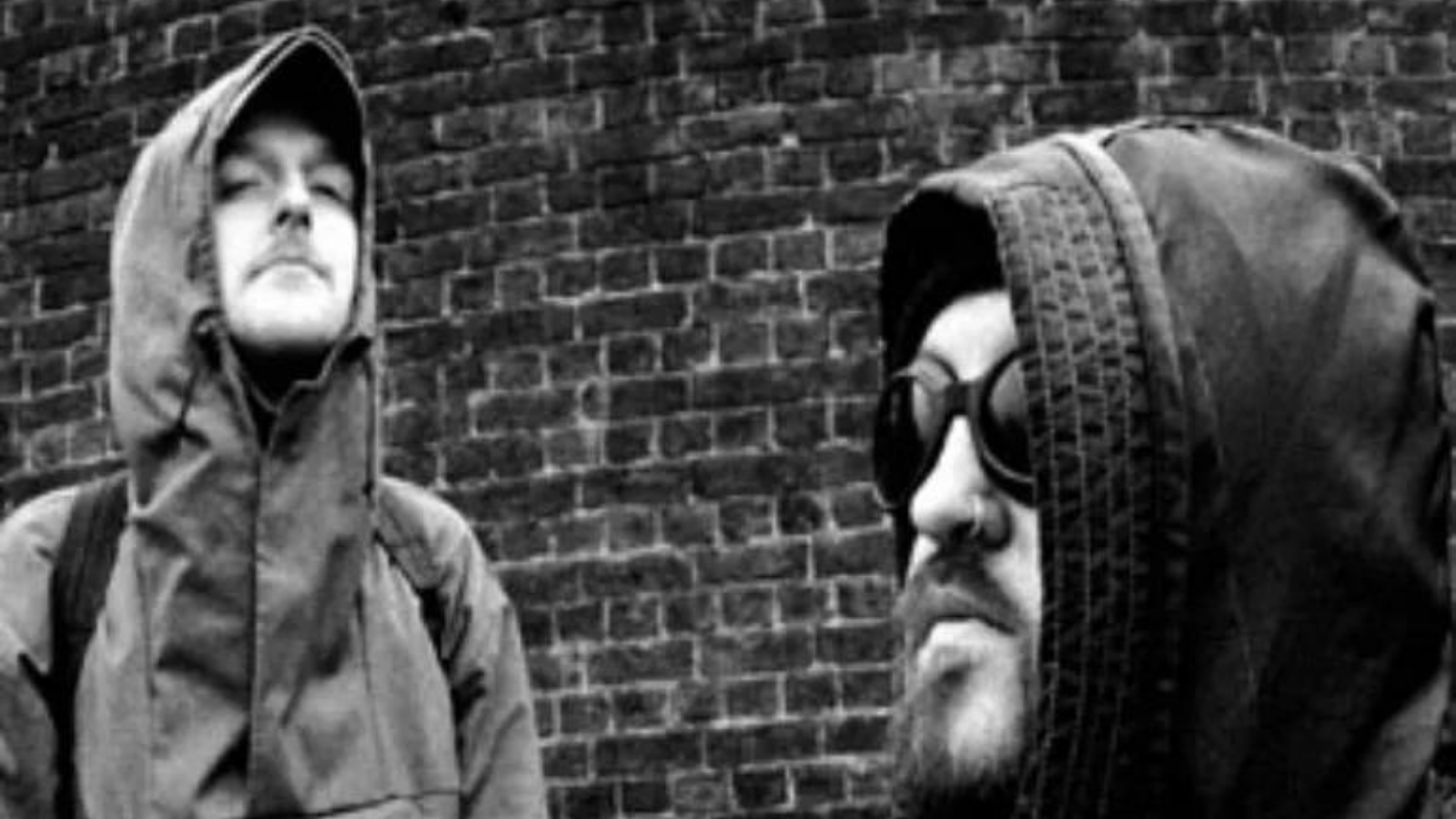 Back in 2001, when Tuesdays were still new music days, I would go record shopping. On a more-or-less weekly basis, I hit up the chain record store a few blocks from my midtown Manhattan entry-level office job to check the fresh stuff out. Given the drabness of the neighborhood and the confining nature of the store, the selection skewed towards major labels, though you'd find a well-distributed indie release there often enough. While it'd only been a few months since I took the gig, having just graduated from college that May, a mid-week routine was nicely forming as I finally found myself with enough disposable income in my bank account to match my CD-buying desires.
And, as a hip-hop fan, there was plenty to buy at that time. Through the summer of 2001, you had (in no particular order) Cormega's The Realness, D12's Devil's Night, P. Diddy's The Saga Continues..., Gangsta Boo's Both Worlds *69, Jadakiss' Kiss tha Game Goodbye, Juvenile's Project English, Killah Priest's Priesthood, Prefuse 73's Vocal Studies + Uprock Narratives, and Beanie Sigel's The Reason, among others. I distinctly remember buying RZA's Digital Bullet and Aaliyah's eponymous red album for full retail price at that aforementioned chain, as well as a PlayStation 2 console.
Needless to say, I did not go record shopping on Tuesday, September 11, 2001. It's been twenty years and I don't really feel much like talking here about what I did do that day, so I won't. But, not long thereafter, I bought a copy of Jay-Z's The Blueprint, still a top five rap album in my book. A lot of music journalists and music fans like to mention how his album dropped on that fateful day, a darkly romantic impulse I understand but also fail to see the significance of. For record company types, it was just a good day to drop a notable new album, as evidenced by the concurrent release of Mariah Carey's Glitter, Nickelback's Silver Side Up, and Slayer's God Hates Us All. Any deeper meaning around these choices came artificially after the fact, swept up in the narrative of tragedy and tumult.
In the end though, The Blueprint came out on top, a feat that speaks rather plainly to his formidable commercial presence than anything else. Debuting at No. 1 on the Billboard 200 charts the week dated September 29, 2001, the album was bolstered by the presence of "Izzo (H.O.V.A.)" on the Hot 100's upper reaches (No. 10 in its tenth charting week). Keep in mind, reader, that this was well before legal streaming and some three years before the iTunes Music Store even opened stateside. So this track was performing remarkably off terrestrial radio airplay. And back then, having a hot song on the radio could make all the difference when it came time to drop an album. For example, Elektra released Fabolous' full-length debut Ghetto Fabolous that same day, after which it sold enough copies to peak at No. 4 off the strength of the Nate Dogg-featuring Hot 100 hit "Can't Deny It." (You hear less about Fabolous actually dropping on 9/11 than you do about The Coup being compelled to change the cover art to Party Music, which as a result came out a couple of months later.)
The snapshot of New York hip-hop and 9/11 is conveniently incomplete if you're looking solely at The Blueprint and Ghetto Fabolous. Militant Wu-Tang hivesmen Killarmy put out third album Fear, Love And War that day, ekeing out a modest Billboard 200 entry at No. 122. Long Island native Professor Griff, then some years after his tenure as Public Enemy's Minister Of Information, released the Chuck D co-production And The Word Became Flesh, which failed to chart. Though both records assuredly have their champions, neither quite match the ominous moment sonically (albeit inadvertently) like Techno Animal's The Brotherhood Of The Bomb. Released on Matador Records, this album from the U.K.-bred duo of Justin Broadrick (then best known for industrial metal act Godflesh) and Kevin Martin (a.k.a. The Bug) captured the zeitgeist of the city's underground rap scene.
The distorted dub and blast zone boom bap of Techno Animal's 2001 album followed a long line of genre-clashing collaborations between Broadrick and Martin, including a decade's worth of joint releases under that particular moniker. But when The Brotherhood Of The Bomb dropped, New York came to the fore with features by Antipop Consortium, dälek, El-P, and Vast Aire. Though the guests weren't exclusively repping the five boroughs, the majority were. And furthermore, the sound that the production duo cultivated for the project felt distinctly akin to what one was hearing on those very early Def Jux releases. Cannibal Ox's game-changer The Cold Vein had emerged just a few months earlier, but the groundwork for industrial-grade hip-hop and illbient was already laid out on records for imprints like Axiom, Digital Hardcore Recordings, Electric Ladyland, Invisible, WordSound, among others.
Natually, Broadrick and Martin actively participated in that process. Still, The Brotherhood Of The Bomb felt very much like a homecoming, returning to the birthplace of hip-hop to find the local scene as vibrant and creative as ever before, at a time when the city's youth would need it the most.
---

Tony Seltzer, Hey Tony
Brooklyn native Tony Seltzer first hit my radar as one of the key producers behind Wiki's debut album No Mountains In Manhattan. The Letter Racer alum has since maintained a working relationship with the erstwhile Ratking emcee, all the while expanding his clientele and his sonic palette. A holistically collaborative work, the booming yet ethereal Hey Tony pairs him with a variety of beatmakers and rappers while marking just how far he's come over just the past four years. He's plugged in with fresh local talents like TrippJones and Vinny Fanta, as well as Cleveland's Zelly Ocho and DMV types Lil Ugly Mane and WiFiGawd. He makes magic with Flee and StoopidXool on "Lies" and with Mavi and Jam City on "WYD." The Eartheater team-up "Joyride" is next level brilliant. Ultimately, Hey Tony is a perfect introduction to all parties involved, with plenty worth exploring from there.
Mimz & Bloodmoney Perez, Mitosis
Already responsible for one of the year's strongest rap albums alongside his chum Dunn, Mimz The Magnificent returns for a 14-track solo jaunt. Following the self-explanatory albeit off-the-cuff intro "Sounds Of Haiti From My Brother," Mitosis begins its thoughtful and diverting path through his mind's eye with the gripping "Performance Art." He's joined here on the beats by Bloodmoney Perez, the only Latino hip-hop producer in Juneau, Alaska, who provides an eclectic soundtrack for the bars. Their long-distance collab not infrequently reeks of fun, made clear by the clever plundering and rhyme scheming of "Weezing" and the rampant movie reference points. peppered throughout. But Mimz never slacks off, not for a moment, each track an example of his mic readiness. When pals like Big Flowers, Semiratruth, and Dunn drop in, you're made privy to how cool the crew is too.
ELUCID & VON PEA, Dirtee Deacon
Whether in Armand Hammer, Nostrum Grocers, Small Bills, or by his own damn self, ELUCID has proven one of the best rappers of his generation. But prior to his epic and ongoing run in the Backwoodz Studioz era, he was honing his craft on less-heralded records. An unreleased gem from roughly a decade ago, Dirtee Deacon offers a glimpse of greatness emergent. At that time, he was very much in sync with Tanya Morgan, featuring on multiple projects including the Brooklynati LP, so it's no surprise to find Von Pea is behind the boards here. Together, they show skills that would make today's hip-hop heads blush in the booth, evidenced by cuts like "Safety As Illusion" and "To Whom It May." Harrowing closer "The Mourning" is a tough but necessary rewind. Why these absolutely wonderful tracks stayed hidden so long is unclear, but their surprise drop should be celebrated–and self-aware bangers like "Devo (Go Oldhead)" are party starters.
---

Formed in Berlin in 1992, Atari Teenage Riot became principal players in breaking electronic music later that decade to punk and hip-hop audiences worldwide. Hardcore vocals, liberally sampled riffs, and distorted breakbeats defined their sound, as the multicultural core trio of Alec Empire, Carl Crack, and Hanin Elias fused radical politics with their equally radical music. If you happened to catch MTV's short-lived late night program Amp in the mid-1990s, you may have caught this D.I.Y. clip mixed in among ones from big beat bruisers and trippy neo-hippies.