The most significant new star in Latin trap this year came not from the Caribbean nor South America nor even the genre's mainland U.S. hub in Miami. That accolade instead belongs to the still-teenaged Mexican artist Natanael Cano, originally from Hermosillo in Sonora but presently based in California. The pioneering purveyor of the corridos tumbados style—which fuses contemporary hip-hop themes with regional Mexican instrumentation—made logical inroads into a zone otherwise dominated by Spanish-language artists like Anuel AA and Bad Bunny. After dropping his first proper trap single "Arriba" back in May, he followed through with the EP-length Trap Tumbado, an eight song effort in the same vein that also featured viral sensation Lil Tecca.
Throughout 2020, Cano's releases for the Rancho Humilde label have vacillated between straight-ahead trap bangers and the neo-corridos in which he made his name, picking up new fans and increased media attention along the way. His latest single is called "Feeling Good," a collaborative Cali-centric cut with rappers CNG, Ovi, Snow Tha Product, and Snoop Dogg. The bilingual song launches the rollout for his next project Las 3 Torres alongside his labelmates Junior H and Ovi. Since debuting on Friday afternoon, the corresponding music video (which showcases several lowriders and a Doggface208 cameo) has logged roughly half a million plays within its first 24 hours, which bodes well for its overall prospects.
If seeing Snoop attached to an ostensibly Latin music single in any way surprises or confuses you, chances are you haven't been paying attention. Setting aside Rancho Humilde owner Jimmy Humilde's professed love for '90s hip-hop, Calvin Broadus has proven to be a fixture in Spanish-language music this year. He spit bars over "Que Maldición" with Banda MS de Sergio Lizárraga, one of the most popular regional Mexican groups of the past decade. He embraced his translated honorific on "Mi Tío Snoop," a G-funk throwback with popular Mexican rapper Aleman. And that's just in 2020.
You needn't go much further back to find even more examples of Snoop working with Latin stars. His 2019 album I Wanna Thank Me for Doggystyle Records via EMPIRE boasts features from Brazilian pop singer Anitta and reggaetón hitmaker Ozuna. The former secured the veteran rapper for a verse on her multilingual full-length Kisses that February, while the latter got him for his own Nibiru full-length that November. That same year, Snoop joined Karol G—now well-known among hip-hop fans for her Nicki Minaj team-up "Tusa"—and Migos for "My Family," a promotional single for the animated Addams Family movie reboot.
A less cynical critic might avoid discussing Snoop's Nic Cage-esque output in recent years. Naturally, I can't. Both in music and otherwise, he's famously spread himself mighty thin and shamelessly rented his brand out bit-by-bit, feature-by-feature, cameo-by-cameo to anyone willing to pay him. (His recent role as a Corona beer pitchman is one of the better examples, and it's still pretty corny.) To be fair, these aforementioned Latin music collabs are of significantly higher quality than nearly all of the few dozen other guest appearances he's logged over the past few years. But that's more of a testament to the levels of excellence happening in this highly competitive sector of the global music market.
What Tío Snoop offers someone like Natanael Cano with his highly commodified feature has less to do with securing new English-language listeners than further reinforcing the junior artist's credibility with his own audience. Billboard Hot 100 top ten hits such as "Drop It Like It's Hot," "Sensual Seduction," and "Young, Wild & Free" coincide with the formative years of many of those currently rocking with the corridos tumbados sound. The nature of the contemporary regional Mexican boom shatters illusions that young Latinx listeners exclusively enjoy one type or music or another. Furthermore, there's still something fundamentally and inherently cool about Snoop and his apparent cosign.
It stands to reason that, were Snoop to try his hand at an album's worth of Latin collaborations, he could fare quite well. "Ritmo," the Black Eyed Peas' foray into the field with J Balvin gave that once ubiquitous pop group an unlikely comeback, after all. The question, of course, is whether the Death Row and No Limit alum could sustain such a project beyond the surface level novelty, something that will i am and company couldn't quite muster on this summer's full-length Translation. Based on the existence of Snoop Lion's ill-fitting reggae outing Reincarnated and 2018's gospel misstep Bible of Love, he might be better off sticking to guest spots.
---

Che Noir, After 12
2020 may have been hell in a lot of ways, but Buffalo rappers won consistently over the past 11 months. Beyond the Griselda wave, Che Noir already earned rookie of the year consideration for her high quality projects with 38 Spesh (Juno) and Apollo Brown (As God Intended). Now here comes After 12, a self-produced and self-assured effort that puts a bold exclamation point on her prodigious run so far. Her beats cover quite a bit of ground, best embodied by the soulful flips of "Divine Knowledge" and "Reasons." She delivers hard fought motivational bars on "Grace," topically running between misogynist bums in the dating pool to fakes in her midst. Aided by an impassioned feature from Sa-Roc, "Moment In The Sun" goes from macro to micro on the subject of racism in America, with George Floyd's murder front-of-mind.
Yung Baby Tate, After The Rain
After putting the game on notice with the one-two punch of 2018's Boys and 2019's Girls, as well as touring in support of Leikeli47, this Atlanta hip-hop polymath thankfully refused to let 2020 end without blessing us with some more. An EP that once again showcases her undeniable skills as both a singer and a rapper, After The Rain glides from endearingly proud bars to equally confident R&B themes. To wit, she brings Hypnotize Minds energy to the speaker-shaking "Rainbow Cadillac" and Quiet Storm vibes to the heat-generating intimacy of "Cold." On the guest front, rising star Flo Milli gives it her all on "I Am," while 6lack plays his part like 3 Stacks on the wavy duet "Let It Rain."
Rabit, The World Is Yours
While known in critical and avant-garde circles for his albums on Halcyon Veil and Tri-Angle, one of the consistent hustles in this Houston producer's career has been the mixtapes that connect his hometown's hip-hop legacy with his experimental aesthetic. The World Is Yours continues that programming, with tracks both familiar and obscure repurposed in the spirit of—but in no way aping—the chopped-and-screwed style. Sample snitching would spoil the fun, but titles like "Enya VS King Von" and "Lana VS SSG Splurge" offer sufficient clues as to what's happening. Enjoying what Rabit put together goes beyond trainspotting and instead creates an immersive world to explore. He kills it with the drill on "I Am What I Am" and explodes minds on "Miss World."
---

Three questions. Three answers. That's a wrap.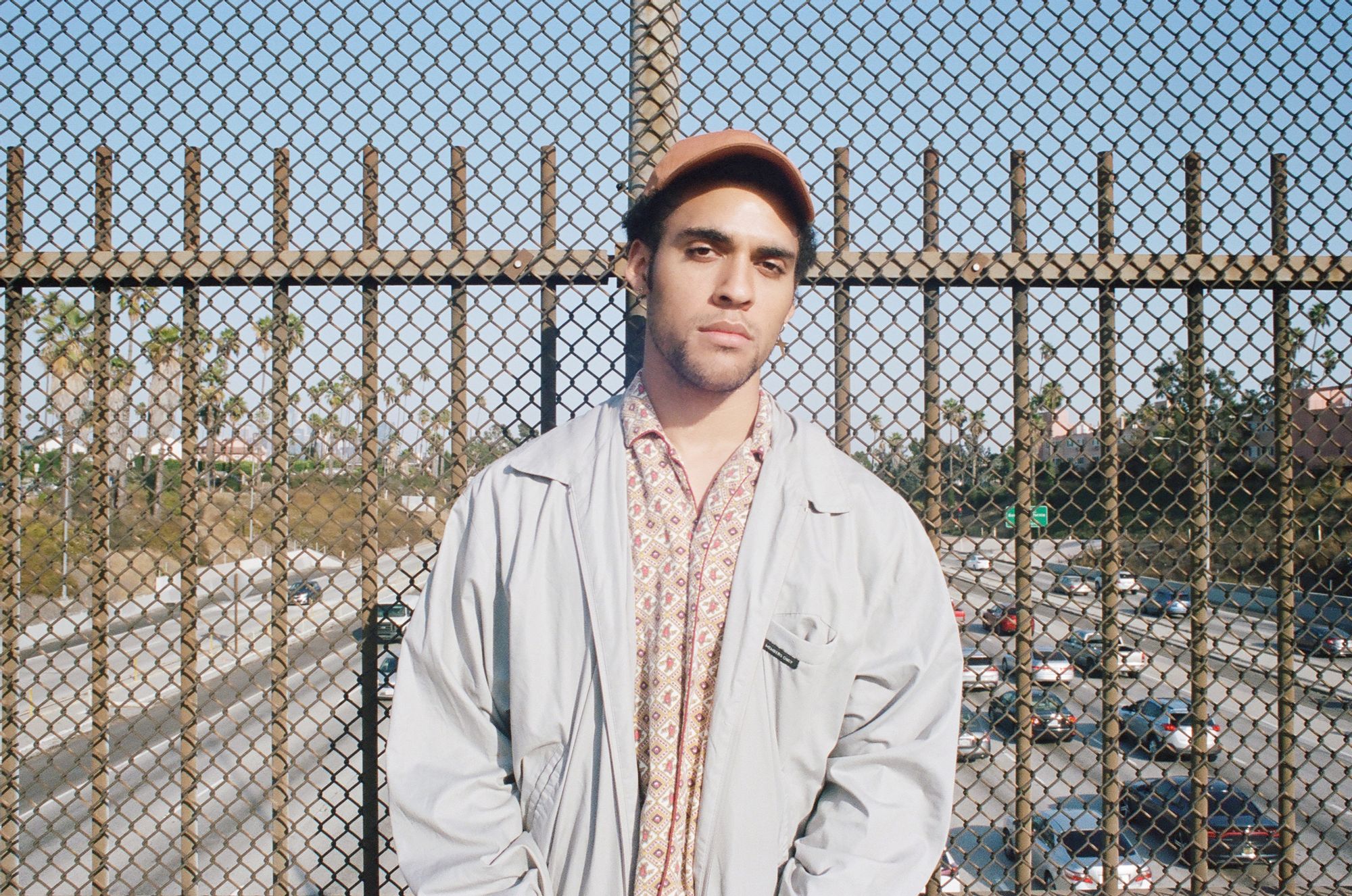 With everything that happened this year, in music or otherwise, it's entirely possible that you might've missed Cassowary's eponymous album for Fat Possum Records. Hard to define but easy to enjoy, the immersive project reflects the Los Angeles artist's proficiency as both a jazz player and a hip-hop head, the latter reinforced by his history with Earl Sweatshirt and his post-album one-off collaboration with Roc Marciano and Stove God Cook$.
You're a Los Angeles native, but my understanding is you were in New York City for a time as well. What did you learn from your time in New York and how did it apply to your music on this album?
When I was in New York, I was kind of in a different state of mind. I was definitely more focused on straight ahead jazz music and I was playing saxophone exclusively. I hadn't really branched out into any of the other instruments that I play now. Most of my time was spent primarily playing around jazz clubs and trying to get in on jazz sessions, following around my heroes in the jazz scene. This is like, I want to say four or five years ago now. I was going to check out Ambrose Akinmusire, Theo Croker, Walter Smith III—who I had the pleasure of studying under for awhile—Joel Frahm, [and] Robert Glasper. It was nice to witness that scene and be a part of it.

What I would say learned from New York is that I probably won't ever live there. [laughs] I learned that I wasn't satisfied with merely being a jazz musician and that there was a lot more that I wanted to experiment with, with music. Just from being in this jazz scene, it's very cutthroat and very competitive.

I think now New York has a really nice immersive and diverse music scene, whereas I didn't feel that way when I was there. But coming back to Los Angeles, this was at the height of Low End Theory and Thundercat, Flying Lotus, a bunch of interesting stuff that I really was drawn to. I was enjoying seeing how jazz was taking a turn, in a hip-hop way, and with other experiments as well. I wasn't really seeing that in New York. Maybe I just wasn't a part of it. I might not have been looking in the right places. But it wasn't until I came back to LA and I really started discovering more about that LA beat scene.
Listening to your album, I feel like it fits within that same sort of cinematic universe as the Brainfeeder albums. It took until I heard Roc Marciano and Stove God Cook$ over that "Starlight" beat that it really dawned on me. Can you tell me a bit about how you connected with them?
That was set up through Adrian Miller at Xyion; he's my manager. He happened to be showing people the record and he was talking to Roc, who he's relatively close with. Roc really liked the beat and he liked the idea behind it. I was already thinking about making a remix with another artist. And he was like, well, what about Roc? Obviously I'm down with Roc, like, c'mon. I've listened to Roc for a long time. So, one day Adrian called me first thing in the morning. He's like, I got Roc on the phone. And I had just woken up. I broke down the whole thing and Roc was like, yeah I'm fuckin' with it.

And then Stove—I actually didn't even know if he was going to be on the track or not. That was actually a surprise. Roc sent over everything and it had Stove's verse on there too. And then we somehow got Om'Mas Keith. Om'Mas and I are just growing closer and closer all the time. I love working with him. I love his energy. He was down to mix the record, so it really was a nice union of all of our tastes and flavors.
A lot of people first heard you without perhaps realizing it on Earl Sweatshirt's album I Don't Like Shit, I Don't Go Outside. How did that experience, both of recording with your friend as well as the subsequent reach of that record, impact you as an artist and how you've approached your own music since?
Oh, it was huge. What I loved about that whole experience is working with Thebe. He really made me believe that I could make a record. I mean, it's not that I didn't think that I could. It was just the freedom to be uninhibited with my sound, being kind of relentless. That was the energy that he was bringing to his music and he still brings to his music. I was really inspired by that. And he was one of the first people like, bro where's your record at? Why don't you make a full, complete record? I've always thanked him for that, for sure.
Purchase or stream Cassowary here.
---

Kevin Martin has had the kind of decades-spanning underground run that puts most producers his age to shame. On the hip-hop side of things, he's made compelling and oft experimental records under various monikers—often in tandem with Godflesh's Justin Broadrick—including Ice, Techno Animal, and Curse Of The Golden Vampire. Over the past 20 years or so, Martin's solo project The Bug earned him a global profile. While the project properly began with 1997's instrumental boom bap journey Tapping The Conversation for the WordSound imprint, subsequent albums took his sound deeper into a dancehall space. Taken from 2008's essential London Zoo LP for Ninja Tune, the single "Skeng" melded his industrial-strength reggae into UK grime with Roll Deep emcees Flowdan and Killa P in tow. (If you're curious, there's a very worthwhile oral history of this song's creation you can read over at Resident Advisor.)
---
See you next time.
Follow me on Twitter at @noyokono and on Instagram at @noyokono too.