On The Mainstreaming Of American Drill
This is CABBAGES #055.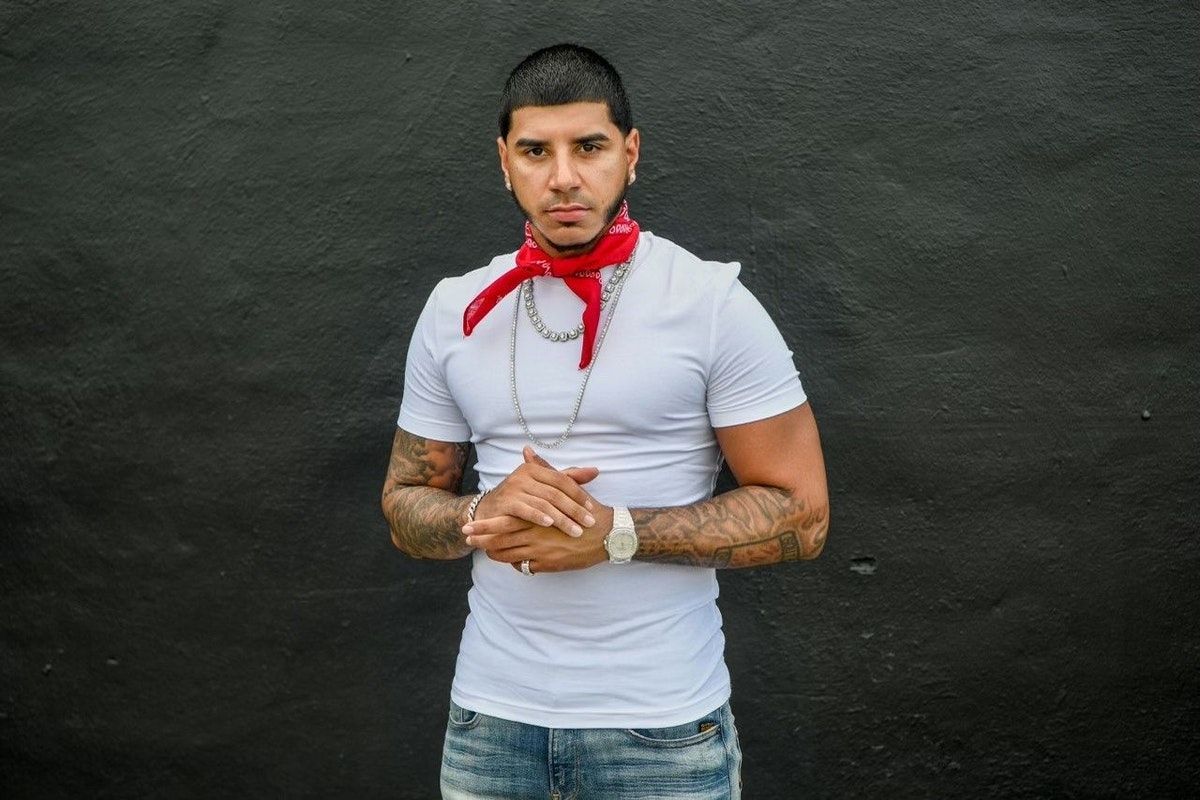 When you heard Lil Durk's part on "Laugh Now Cry Later" for the first time, you still might've missed it. With Drake hogging up multiple verses and the quasi-motivational hook, the Chicago-bred rapper was inexplicably left with less than a 16 for his troubles. Given how prolific he was compared to the Canadian pop star last year, dropping two full-length solo projects as well as several features for artists from Lil Uzi Vert to Nav, it feels especially odd that his presence on what became the No. 2 song in America would be so fleeting that it amounted to a cameo.
Speaking purely from a commercial standpoint, 2020 was Durk's year. He logged no fewer than nine singles as a lead or featured artist on the Billboard Hot 100, while his now-RIAA gold-certified Just Cause Y'all Waited 2 mixtape peaked at No. 2 on the Billboard 200. The OTF leader's 2021 looks even more promising, after the late-December drop of The Voice set him up for multiple January chart wins. This past week, he had three concurrent songs on the Hot 100: "Back In Blood" with Pooh Shiesty, "Still Trappin" with King Von, and the aforementioned "Laugh Now Cry Later." And with the expansive deluxe edition of The Voice made available this past Friday, replete with the logically viral single "Kanye Krazy," he stands to enter February with a very strong position.
Those who've followed Durk's career will recall this was never a sure thing. His relatively newfound success as a charting artist marks nothing short of total vindication, coming after logging a rough decade in this fickle industry. Getting signed by Def Jam as a raw and unvarnished talent, the label seemed to lose its nerve for drill early on and sought to soften his edges, leading to two albums there that didn't exactly set the world on fire and a somewhat acrimonious split in 2018. Some saw his Auto-Tune proclivities as a weakness, not realizing that the oft-dismissed and even maligned vocal approach was on the cusp on renewed resonance with a young rap listenership and adoption by a burgeoning new artist base.
It is this same youthful new class of hip-hop consumers that have embraced "Whoopty," the breakout single by Staten Island's own CJ. Though geographically removed from New York drill's Brooklyn epicenter by the imposing Verrazzano Bridge, the sounds of artists like Fivio Foreign and Sheff G have pervaded the five boroughs, through radio and otherwise, for the better part of two years now. Anecdotally speaking, if a car drives past you blaring music in this city right now,  you'll hear either a drill beat or a reggaetón one. And given that it presently holds the No. 19 spot on the Hot 100, that song you're hearing is probably "Whoopty."
Still, as American drill experiences quantitatively multi-generational mainstreaming, not everyone is all that pleased about it. 22Gz, one of the local pioneers behind the Brooklyn variant, posted multiple since-deleted Instagram posts on Friday badmouthing CJ, with one likening him to 6ix9ine. Later that same day, he dropped a furious freestyle on SoundCloud called "Goofy" dissing and dismissing the rapper as an imposter—over the "Whoopty" beat, no less—while asserting his undeniable position as a subgenre originator. Occurring amid the promotional launch of CJ's new single "Bop," we can reasonably expect a response of some sort to this blossoming beef in due time.
But if we're being honest here, drill was on this establishment trajectory well before CJ rolled up in that tangerine-flake Lambo and red neckerchief. One need only look at Pop Smoke's Shoot for the Stars, Aim for the Moon for proof that even the most prominent figure in that volatile scene was actively steering towards more conventional commercial hip-hop success. Though the posthumous album and its movie-length deluxe edition includes songs produced by 808 Melo, the UK-based architect behind Meet The Woo, those are dwarfed considerably by others radically more in line with normative, palatable pop rap.
Of the two Pop Smoke singles currently charting in the upper reaches of the Hot 100, neither sound like they came from the drill rapper who gave us "Welcome To The Party." Admittedly, CashMoneyAP had one of the best tracks off Meet The Woo 2 in the King Of New York nodding cut "Christopher Walking." But his "For The Night" feels like a Migos type beat, which while befitting his history as a producer, really does Pop a disservice by making him sound uncharacteristically generic next to DaBaby and Lil Baby. As for "What You Know Bout Love," with its Ginuwine interpolation and 50 Cent impression, that Rash-produced track couldn't be further from drill without losing New York City residency.
Though some wonder how different Shoot for the Stars, Aim for the Moon might have sounded had Pop Smoke lived to see it all the way through, we have to assume based on what came out that he wasn't some drill purist. It echoes in what you hear from his surviving contemporaries like Smoove'L, whose 2020 project for Interscope Boy From Brooklyn had its fair share of R&B hybrids amid the tough talk. There's nothing inherently wrong with an artist taking their music in a different direction, especially in contemporary hip-hop where the possibilities for fame and fortune appear more likely now than ever before.
Should you accept that logic, then it's hard to really blame someone young and driven like CJ from jumping onto the soundtrack of his city without ticking every box on some arbitrary drill checklist. And even if you think he's biting—at least one prominent rap critic does—when you're doing the kind of numbers that "Whoopty" is doing, chances are good that the people vibing to it don't care about all that.
---

Henny L.O., Ree Louis
The Mutant Academy crew had more than a few good looks last year, and 2021 is already looking even better for this Richmond, VA emcee. Indeed, Ree Louis accomplishes a great deal with a small group of producers who provide Henny L.O. with a broad platform on which to perform. Ewonee's excellent "Stankonya" and "Scheme Team Donut Shop" recall some late '90s / early '00s Roc classics, while Ray Robinson's slow soul knocker "Fleece" feels like something Alchemist might whip up for Gibbs. Still, what this consummate lyricist does with that variety makes the project so successful, delivering bars on bars as a real one does. Among the highlights, of which there are several, he outdoes himself on "Rhyme Nissen" and the pensive "RIP."
Fendi P, The Art Of Finessin 2
The Jet Life fixture formerly known as Corner Boy P may have dropped the best project of his whole career with this one. Produced entirely by Albany, NY's Purpdogg, The Art Of Finessin 2 gives the cloud rap era survivor an opiate-sonic palette to apply his aerated flows and recurrent hooks. There's an ascetic-meets-hypnotic quality to engrossing songs like "NBF" and "Purge," musically as much as vocally. Melodic touches melt over trembling bass tremors like warm butter on lobster meat, the harp-like plucks on "Broken Promises" and "See Sumin" enrobing Fendi's fixated refrains. Even the neo-spaghetti western novelty of "Country Rap Tunes" can't mask its overall quality. Wiz Khalifa's kush-covered feature on "Rich Friends" doesn't hurt either.
maassai, With The Shifts
Mere months after her incredible H31R collab with JWords, maassai returns solo with this concise yet cogent project. A free-spirited yet exacting implementation of her high-level poetic flows, With The Shifts blends bars and blues with unconventional erudition and uncommon intellect on cooly executed cuts like "Grace Jones" and the half-sung half-recited "The Social Climates." She spits with a tenacious ease on the densely packed "Next Chapter," a woozy whirlwind opener produced by Laron. Akai Solo offers mind expansion seemingly straight from the dome on "The Shifts," with maassai matching that extempore energy on the back half.
---

Plenty of rappers can technically claim longevity in the game. Even those who stopped dropping albums worth a damn a decade ago have been known to front—on Clubhouse and elsewhere—like they're relevant to the contemporary conversation. But few have done it like Fat Joe, wrongly counted out more times than his discography warrants. Shapeshifting from DITC's Puerto Rican rep to outsized Terror Squad CEO to a post-incarceration midlife comeback kid, he banked Hot 100 hits across the 1990s, 2000s, and 2010s. Though it's still too early to know for sure, there's a growing likelihood that Joey Crack's on the verge of breaking his first big single of the 2020s now with the Luther Vandross x Rihanna soundclash "Sunshine," especially if radio adopts it in a big way. But for now, let's lean back and bask in this essential late 2001 jam of his, featuring Murder Inc. diva Ashanti.
---
See you next time.
Follow me on Twitter at @noyokono and on Instagram at @noyokono too.