Irregular Vegetables, Vol. 41: Nyck Caution
a Q&A with Nyck Caution + CABBAGES' weekly hip-hop links roundup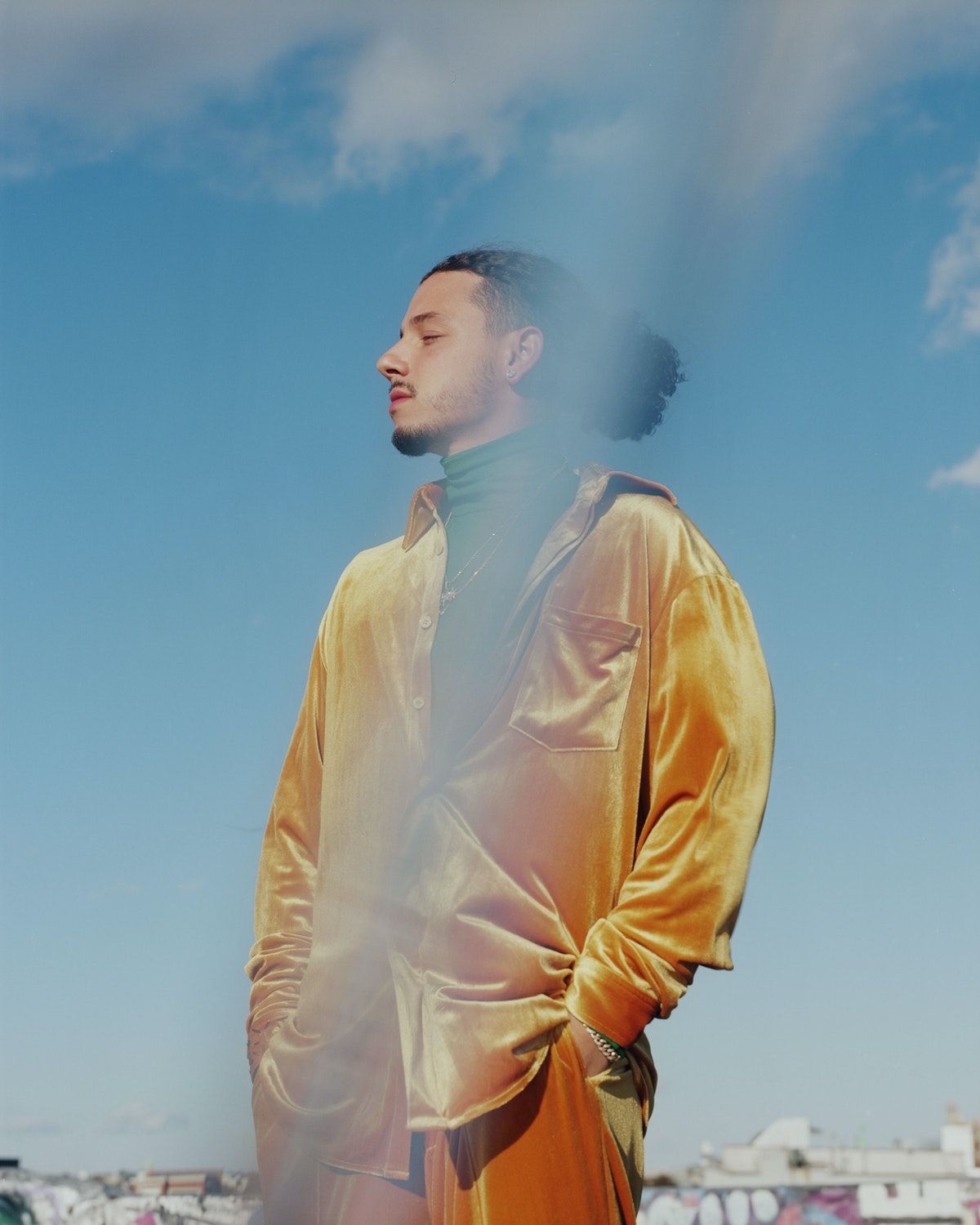 This newsletter marks the latest installment of Irregular Vegetables, a (semi-) weekly series of CABBAGES emails where I share links to recent writings from other hip-hop/rap music journos and critics, squeezing in my own work as I see fit. These midweek editions hit inboxes on Thursdays. Enjoy this week's reads and keep scrolling for an interview with Pro Era rapper Nyck Caution.
---

Everybody's Talking About Ivorian Doll
The 23-year-old rapper is animated as she tells me about the past year. She's received DMs from everyone from Iggy Azalea to Keke Palmer and has been having Zoom calls with record producers like Love and Hip Hop's Stevie J. "You know what, so much has actually happened this year," she beams. "Every time I release a song the blue ticks are in my DMs." As the DMs have piled up, so have a long list of opportunities. While Ray BLK's "Lovesick"remix is her favourite collaboration so far, being featured on Headie One's debut album Edna still feels the most surreal. (Read more at Vice)
For women writing about hip-hop, discussing Lil' Kim was like deciphering a quantum entanglement. She seemed to exist solely as a topic for debate about hip-hop's worst traits, not just as a medium for sexual liberation; she was a subject to advance conversations about misogyny in rap and a reflection of black girls' insecurities. It wasn't just her image, but her physical exterior, which changed over the years; she has admitted to plastic surgery and once had a second nose job after her boyfriend assaulted her. These complexities made her fascinating and also contributed to making her a star. She wanted to be pretty, to be sexy, to be not Kimberly Jones, but Lil' Kim. (Read more at Pitchfork)
Yung Baby Tate Breaks Down Her Bubbling TikTok Hit "I Am" & Discusses The Power Of Manifestation
The Flo Milli collaboration is a big hit on TikTok, with more than 150,000 videos on the platform utilizing her 2020 track. This includes Ms. Harris' niece, author Meena Harris, who earned over two million views on a recent video featuring the Vice President set to Tate's track. With over five million Spotify streams (and counting), it's Tate's most successful solo song to date, and the trend that's brought it to popularity is cultivating a conversation about the importance of self-affirmation and manifestation as users exclaim Tate's lyrics. (Read more at Genius)
BRS Kash Broke Out With Lewd Viral Anthem "Throat Baby," But Shows His Sensitive Side On First Mixtape
"Throat Baby"—the title means what you think it means— is a melodic ode to sexual desire and the things it can drive someone to do (buy flowers, bail someone out of jail, etc). It's crude, yes (a contemporary of aughts hits like the Ying Yang Twins' "The Whisper Song") but undeniably catchy—the song is Kash's first Billboard Hot 100 hit, peaking at no. 58, and racking up more than 25 million streams on Spotify. During the holiday season, videos of "Throat Baby carolers" standing in apartment hallways and on porches singing the song's hook in a hilariously operatic tone went viral. On TikTok, teens popularized choreography to the single, forming a cradle with their arms and rocking an imaginary baby back and forth. (Read more at GQ)
The Rise Of Regional Latin Music, Part 1: Mexican Music Genres
A fascinating example of this genre fusion is Trap Corrido, which is a blend of Trap and Mexican corridos. The Trap Corrido movement has gained tremendous momentum, with Bad Bunny doing collaborations with rising stars of the genre. Some know Trap Corrido as Corridos Tumbados, and among some of the most successful tracks that portray this mix of cultures include Natanel Cano's "Amor Tumbado," Esteban Gabriel's "Tirando la H," and Junior H's "Mente Positiva." These three rising stars have had particularly strong growth in the past 12 months on Deezer, with Gabriel growing from barely 100 to over 30K Deezer Fans, Junior H from under 3K to almost 100K Fans, and Cano from 23K to almost 400K Fans. (Read more at Chartmetric)
Some critics and skeptics find his calm, accessible persona corny and predictable; others find it dependably familiar, especially the music.His latest, thetaut, independently released October EP 'A Beautiful Revolution (Pt 1),' produced by longtime collaborator Karriem Riggins, covers all his bases: He questions the effectiveness of COVID-19 vaccines, calls b.s. on justice reform, demands the close of the financial inequality gap, and conjures prescient images of neighborhoods being stormed by the National Guard. As much as he looks to be an accessible, omnipresent bridge to make people consider new perspectives, he's also willing to speak his own mind—and has lots to say. (Read more at Vulture)
---

Three questions. Three answers. That's a wrap.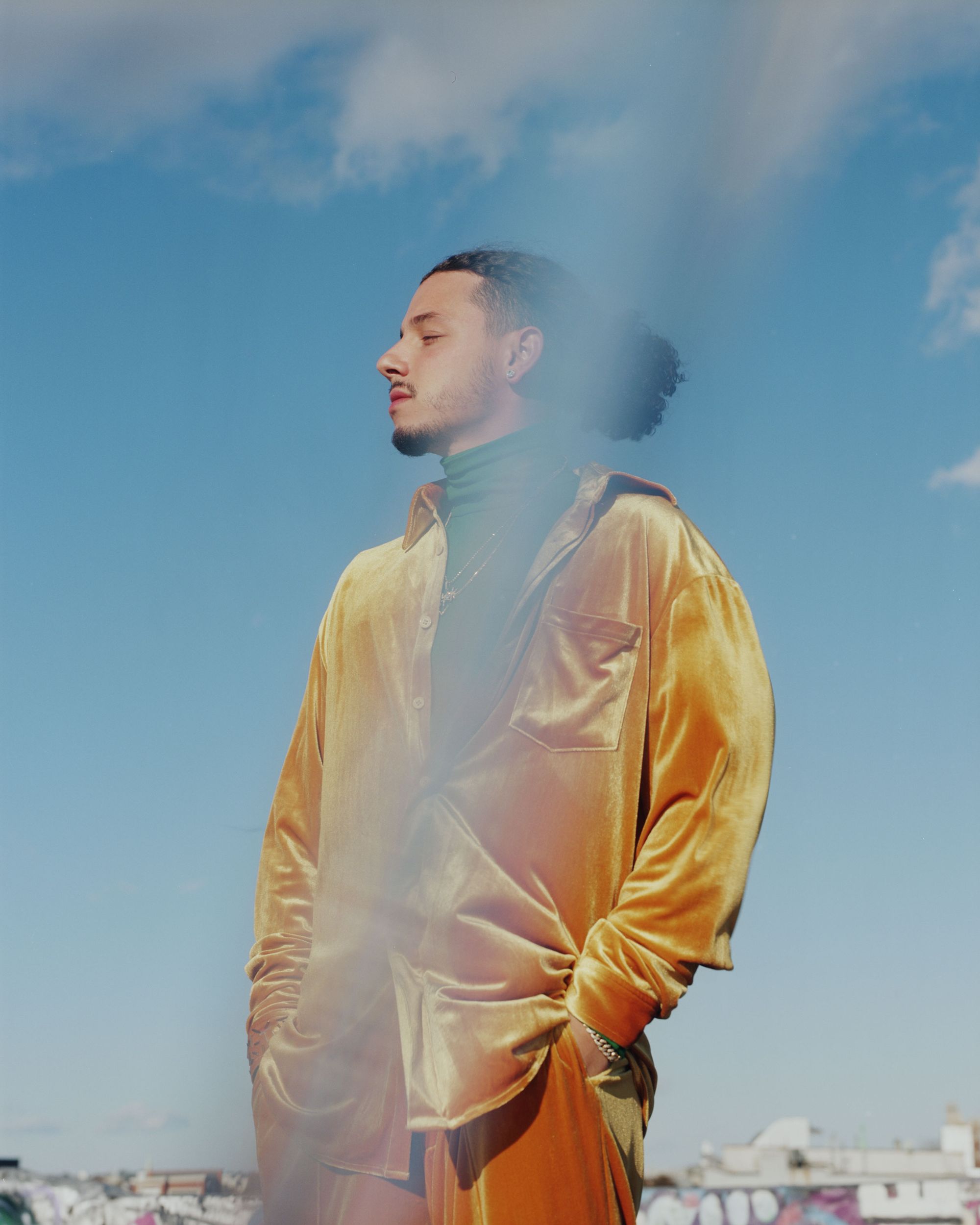 A longtime member of Pro Era, Brooklyn rapper Nyck Caution has been holding his own on crew efforts like Joey Bada$$' Summer Knights and the 2019 Beast Coast set Escape from New York, as well as on his Disguise the Limit mixtape and the Nyck @ Knight EP. He dropped Anywhere But Here, his first proper album, earlier this month.
Songs like "What You Want" and especially "Bad Day" actively appear to confront fans' pre-existing notions of you and your prior Pro Era catalog. Were you purposefully trying to challenge listeners' expectations while making Anywhere But Here?
Yeah definitely, coming up in the Pro Era circle, we've been put in somewhat of a box with the "boom bap" sound and we were only 17-18 years old. Coming up and getting older I naturally gravitated to all different types of music (not even just rap) and never want to stick to one thing. The first album I actually ever remember getting was Hybrid Theory by Linkin Park and I loved that for a while. I've been bumping a lot of old Frank Sinatra, I loved Currents by Tame Impala, all the pros used to bump Daft Punk heavy back in the day. I actually think some of these other styles brings out more of the real me than anything I've done before.
Personal topics pervade this album, though you've never been one to shy away from dealing with your emotions and issues in your music. Do you find this open, almost confessional lyric writing approach therapeutic to your healing process?
Yeah definitely therapeutic. Dealing with grief has unfortunately been happening in my life since around eighth grade, and having an outlet like music really saved my life. I don't mind talking about it, but writing about it is way more honest and vulnerable. I go back to these songs multiple times before they actually come out and they definitely help me heal and address certain issues I may have been hiding beneath.
You had visible verses and features as a teenager, secured significant media interviews at 22, put out mixtapes and EPs. Now that you've dropped your first album at the age of 26, how would you describe your evolution as an artist over the past decade?
Mature. I don't want to just rap cool verses and witty lines, I want to tell my story and connect to kids or adults that can relate. There is so much music in the world and you can't please everyone but that has never been my intention. I want to be a beacon of light to those that can't seem to see it anymore.
Purchase or stream Anywhere But Here here.
---
See you on Sunday.
Follow me on Twitter at @noyokono and on Instagram at @noyokono too.