Though I've been writing about it in some capacity for about twenty years now, hip-hop has been more or less my primary beat for the past eight. I can clock that run by referring back to my December 2012 review of Chief Keef's Finally Rich for The Quietus, the UK-based publication that somehow gave me a shot at explaining American rap music to their audience. At the time, I had no idea that Chicago drill would not only travel across the Atlantic but subsequently take root in London and elsewhere in Europe. It was my first piece for the brainy outlet, one that led to my opinionated monthly album and mixtape capsule review columns and the occasional essay.
By the end of 2019, I was thoroughly jaded after witnessing and personally suffering through the shrinking publishing landscape from my vantage point as a freelance music writer. Through hustle and luck, I had accumulated bylines in just about any publication worth a damn, putting in the time and amassing a catalog of work spread out across the Internet. I'd interviewed some of the biggest and brightest rappers and producers in the world, tackled timely topics in the genre via wordy thinkpieces, and wielded chart/sales data to better inform listeners of how the game worked.
Still, I watched as venerable outlets closed up shop, transformed overnight by venture capitalist greed, or sold for scrap. I saw hardworking editors and talented staff writers at good sites dismissed unceremoniously, with little recourse and shrinking market opportunities. Furthermore, I'd spent years unsuccessfully trying to convince English-speaking readers to care about Latin trap and reggaetón at Forbes, Vice, and other venues. Quantitatively, I felt like I had failed in that effort, though I received encouragement from younger Latinx writers who appeared to appreciate and perhaps even admire my persistence and passion for these thriving Spanish-language strains of hip-hop.
I came upon the idea for CABBAGES in the midst of a period of disillusionment about the state of music journalism and criticism, and my place within it. I wanted to return to those halcyon days at The Quietus, where I used my modest platform to advocate for independent hip-hop artists and to cast a critical gaze upon major label acts who increasingly skirted serious examination. The idea of pushing rap music discovery in a weekly email to interested parties appealed to my vanity as a writer, alleviated some of my broad industry dread, and felt like the right path after years of selling my intellectual property to media companies for a couple hundred bucks a pop.
This thing you're reading now marks the 100th newsletter I've written this year. I dropped the first one back on January 5th, in which I recommended Duncecap's Elucid-produced record Miserable Then. It seems fitting then that, 99 issues later, I'm still talking about Elucid, or rather with him by way of this week's Lettuce Wraps Q&A below. Over these many months, I've interviewed dozens of hip-hop artists for CABBAGES, from rising stars to independent heroes. I found that most were eager to answer my three little questions, especially as the music press grew increasingly disinterested in or disincentivized against covering anything beyond major label artists with sizable online followings and fandoms.
Though it started out as a somewhat selfish solution to a personal problem, CABBAGES has become bigger than me and my fat ego. It provides a place for rappers and producers to speak on the record about their work, their process, and their artistry. It indulges curious listeners with album recommendations that the algorithms and gatekeepers generally don't favor. It's now something resembling a community, and as its creator I find that incredibly humbling and heartening. I'm happy to be here.
Here's to the next 100 issues. Thanks for reading.
---

Quakers, II: The Next Wave
As the hip-hop lexicon got co-opted and commodified, the mixtape lost its definition to the whims of an industry machine. To these ears, no 2020 release captures the seminal spirit of the format quite like this second installment in the Quakers saga. The core trio of studio dudes set an eclectic table for a series of dope emcees including Boog Brown, Jeremiah Jae, and The Koreatown Oddity. Grandmilly of Raider Klan fame lays it down over the soul fragments of "Heat On It," while Jeru The Damaja holds it up to the light on the scathing "Fa Real." Even when nobody's rhyming, The Next Wave's instrumentals keep the momentum going. The rhythmic machine gunnery and filtered bleeps of "Sell Your Soul" feels especially rewind-worthy, for instance.
Swamp Harbour, Swamp Harbour
Two familiar faces in the Blah Records ranks, Stinkin Slumrok and Bisk unite their flows as Swamp Harbour. With gnarly new bap beats courtesy of Sam Zircon, they refract the sickening streetlight glow of classic Mobb Deep and Wu Tang through a scuzzy UK lens on this absolutely pitch black eponymous effort. "No Response" feels like '90s NYC folding in on itself, the rappers' insular bars entangled with the grimy bap, while the raw "Indacity Pt. III" seems to emerge like a gaseous mystery from the sewers themselves. The broken jazz of "Cantaloupe Island" is decidedly distant from Herbie Hancock classic of the same name, the explicit rhymes keeping things deliberately dark.
Mr. Lif and Stu Bangas, Vangarde
If there ever was a time in American history that called for a master of the hip-hop concept album to speak to the moment… The genius behind I Phantom, Mr. Lif seizes the mic to spit substance as the nation succumbs to a second pandemic wave, administrating virtual vaccines loaded with lyrical truth on "Shelter In Place" and "Wave The Flag." With help from Reef The Lost Cauze and Lif's fellow former Def Jukie Murs, "8 Minutes 46 Seconds" attempts to untangle the rats' nest of racism like so many have in the wake of George Floyd's murder. As usual, pugilistic producer Stu Bangas more than proves his mettle as a purveyor of the purest boom bap, evident on "Now Is Only Now" and "The New Normal."
---

Three questions. Three answers. That's a wrap.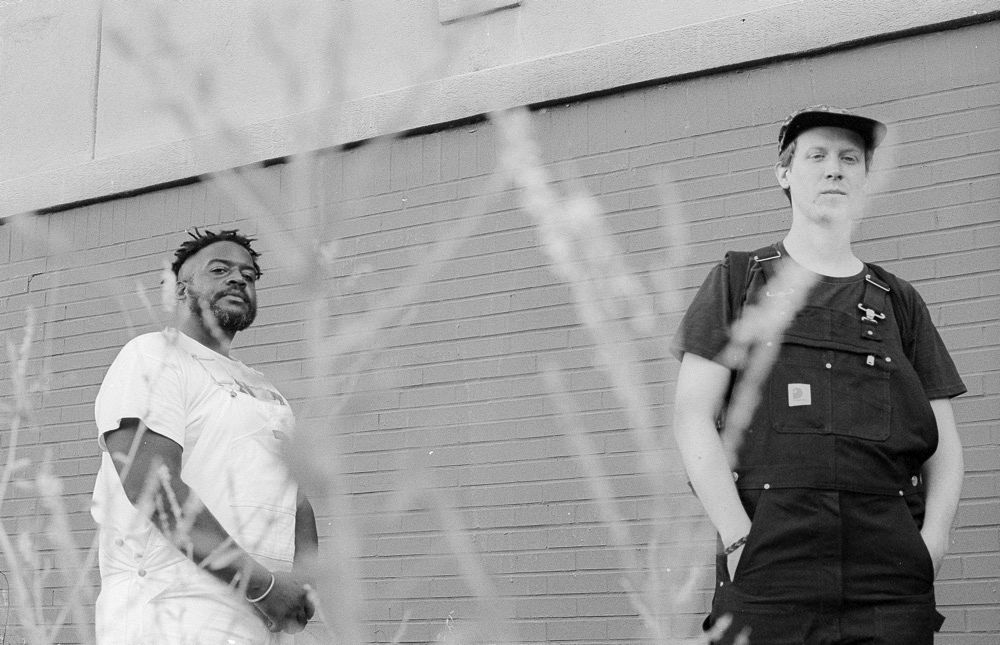 A New York native, ELUCID rose to esteemed prominence in the rap underground via the collaborative projects Armand Hammer with billy woods and Nostrum Grocers with Milo, not to mention his own incredible solo efforts. One of the most fascinating emcees in the game right now, he links with Michigan producer The Lasso for the duo dubbed Small Bills, whose genre-bending debut album Don't Play It Straight recently dropped on Mello Music Group.
You've been a fairly consistent presence throughout these many quarantine months, present on nearly every Backwoodz Studios project this year and featuring quite prominently on Amani & King Vision Ultra's recent album. How have these unprecedented times influenced or impacted your creative process?
It's funny how things present themselves. My contributions to both Shrapknel and the Amani & KVU album were both done pre quarantine. Well, actually Scrapes was written p.q. but the recording session for that song was really my first time out the house sometime in the early spring. I remember being so geeked to get dressed in real clothes and drive to the studio to hang with Geng after being in lockdown for a while. In addition to the Small Bills album, theres a very special project that I completed as well that I can't wait for y'all to hear. I've been busy. But have been been for a few years now. I'm not sure if I did anything different during quarantine or if y'all are receiving me differently. Either way, I'm lighting y'all up from a few different directions.
Small Bills connects you with The Lasso, who like yourself is considered an experimental or otherwise unconventional artist in hip-hop. Where did the two of you find common ground, thematically and sonically, in how you put together this new album?
When Lasso first presented the idea to me, I remember talking about dub music and sci fi. Thats a pleasing and familiar matrix to me. So we grounded on that. I was excited to make an album in the longstanding rap tradition of one MC and one producer. It took a few months to really get the foundations laid but I remember some of the first things I wrote like "Safehouse" and "Holes in the Air Caused by Light" really revealed how limitless our sound worlds could be imagined. Thematically, I had free conceptual reign. Half of the album was written pre pandemic and the other half after. I wasn't interested in addressing current events with specific references because I wanted to see beyond it! But knowing history to be of a cyclical nature, I knew that I could talk about old/other things in a way that captured the intensity of the present day. These are songs of encouragement and visioning and ritual, which was/is important before most of y'all could spell quarantine!
Small Bills is set to perform a live streaming show on November 17 at 9:00PM EST. You and billy woods did a similar thing some weeks back as Armand Hammer. What was that experience like and how might it inform your approach to the Small Bills event?
That rooftop stream was ill. I missed the energy feedback loop with an audience. But I've performed with billy woods 100 times and we just know how to make it do what it does. We made that with Joseph who's a longtime Backwoodz visual collaborator. This is the very first Small Bills show! From the onset, I imagined Don't Play It Straight to be the type of record that we could tour for months with and play live start to finish. That reality remains to be seen, but first we'll freak this transmission. Theres a few more hands involved than Armand Hammer but I'm excited for the free & live improvisational style that we captured on the album to be translated for y'all watching where you're at.
Purchase or stream Don't Play It Straight here.
Order your tickets for the Small Bills concert livestream here.
---

When Antipop Consortium first signed with Warp Records, it was notable for a number of reasons. Most of the seminal leftfield electronic music label's premier artists had drawn considerable influence from American hip-hop, and New York specifically. Bringing an actual crew of emcees from the rap music mecca across the pond and into the fold seemed to reconcile history with reality. The level of innovation coming from their high-minded UK-based artist base was concurrently happening within the bounds of hip-hop as well. APC exemplified that, as did 2002's Arrhythmia LP, from which the single "Ghostlawns" was derived.
---
Follow me on Twitter at @noyokono and on Instagram at @noyokono too.