Fatboi Sharif Wants To Create His Own Genre
+ reviews of the latest by Johnny Ciggs, Spanish Ran, and Sha Hef & Tony Seltzer. This is CABBAGES #096.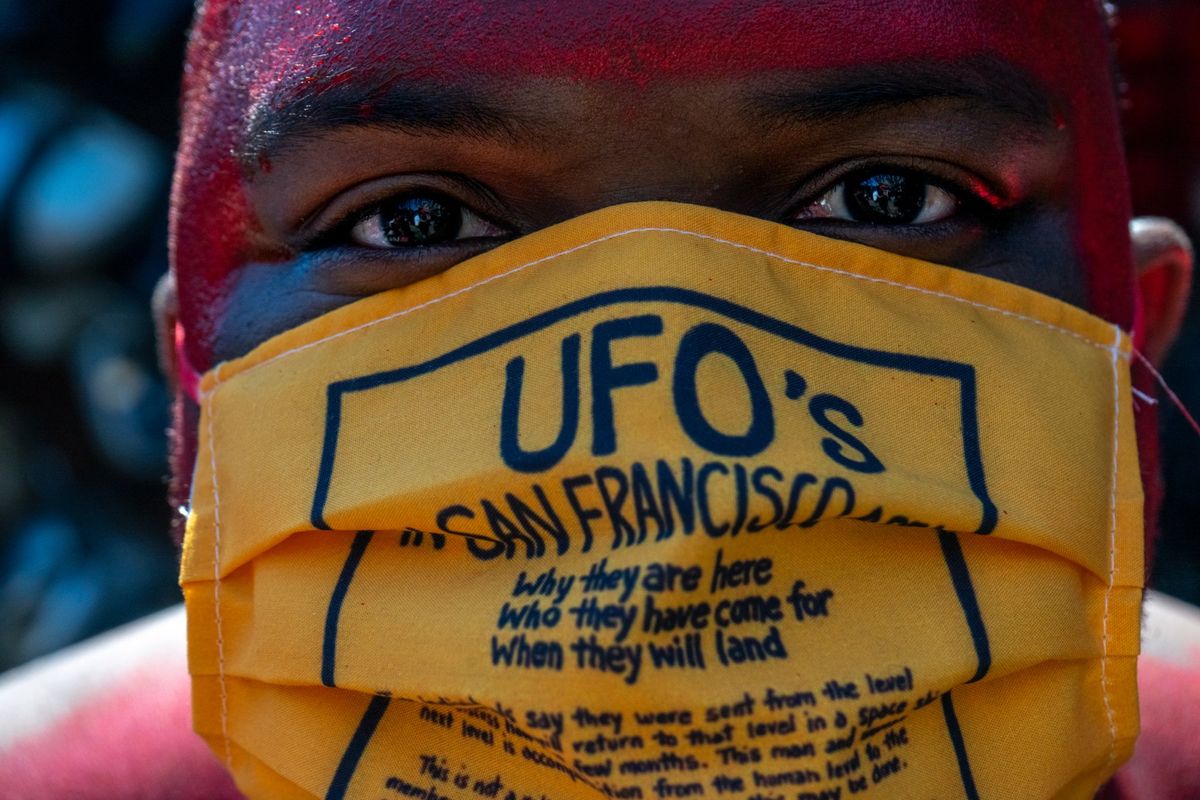 Fatboi Sharif makes music differently. As the rising New Jersey rapper explains to me in-between some weeknight recording sessions, his process begins outside of his waking hours, playing beats while slumbering eight to nine hours a night for weeks at a time.
"I'll see different shapes and visions and colors from the production," he says, detailing how his unconscious mind connects what he's hearing. "So I'm like, this beat is making me see some aqua greens, some dark purples, some yellow lights. How can I describe that, in these words, over this canvas?"
The self-styled Garden State Gargoyle started early, writing raps beginning in the fourth grade. He was already winning contests for his poetry by then, though it would be another nine years by his own estimation before he'd record anything. By 2012 he linked up with Sydetrak Imperial, another rapper with whom he eventually formed the hip-hop duo Age Of Extinction. "We both was just solo artists in New Jersey, so me and him connected off that," he says. "We did that like three years, and we're still close friends to this day too." Their eponymous 2016 album offers a snapshot of Sharif the discovering his voice and working on his delivery, his budding macabre mindstate revealed slowly in stray bars. "The AOE time was beautiful," he says, reflecting fondly on their east coast tours. "That's when a lot of people first got to know me."
Through the somewhat insular nature of Jersey's independent hip-hop scenes, he met Roper Williams, the producer behind the boards of his 2020 breakthrough Gandhi Loves Children. At the time of their first encounter, Sharif had a college radio show that regularly hosted on-air ciphers, one of which featured a group that Williams made beats for. "Me and him clicked and hit it off automatically, the same sense of humor, the same taste in music."
Despite that evident chemistry, and mutual admiration for their other's work, it took longer than one might expect for them to complete that first duo album. The Gandhi Loves Children songs were recorded in spurts over a four year period, with as many as six months passing between studio sessions. "Our lives and careers were going different directions," Sharif says. "Around 2018, we finally was just like, yo, let's lock in and finally get this shit done. The finished product is definitely what we was going for that whole time."
Roughly nine months after its original release, independent hip-hop media figure Jeff Weiss put out a deluxe edition through his POW Recordings imprint. Though details are scarce, Sharif is hard at work on a proper follow-up with Williams. "The next album is even crazier," he says, a rather large promise given the outsized nature of Gandhi Loves Children.
Before then, however, Sharif isn't letting 2022 be a quiet year. He's appeared on a handful of projects in feature mode, including billy woods' Aethiopes. Released last month, his own Cyber City Society with LoneSword marked a considerable–and deliberate–departure from the pure horror of his work with Williams. More Cronenberg than Carpenter or Craven, the six-track project mines more experimental zones, thematically and vocally as well as sonically. "Every project I drop, it's a whole 'nother world that I like to create," he says. "I never like to do the same thing twice."
Part of why Cyber City Society so clearly avoids retreading the same monstrous steps as the preceding album stems from the mélange of influences–from Bones-Thugs-N-Harmony to White Zombie–and new ideas swirling around in Sharif's fertile mind. Take its closer "Adolescence," for example. "I wanted it to sound like I was standing on the top of a building in New York," he says. So he insisted that LoneSword, already taking adventurous steps in sound design and sample placement on the project, put city sounds over top. "I want the beats to be the adlibs. I want the adlibs to create a whole 'nother experience."
Outside of making music, Sharif recently revived his old college radio show with original co-host '89 The Brainchild as well as DJs Boogaveli and Kohai. The program Strangers LIVE! airs every other Saturday on Brooklyn-based internet radio station Newtown Radio. "We always wanted to circle back around to it and we both said, this is the perfect time to do it now."
Moves like these keep Sharif clued into hip-hop's underground while growing his presence within it. Yet a talent as volatile and emerging as his seems unlikely to fit between the lines for long. Where other rappers see success and subsequently get stuck within a certain sound, he's restlessly challenging that tendency project-by-project and veering away from any conventionally safer route. "Every artist kind of knows their path for what they want people to know them for at the end of the day," he says. "I'm creating my own genre of music."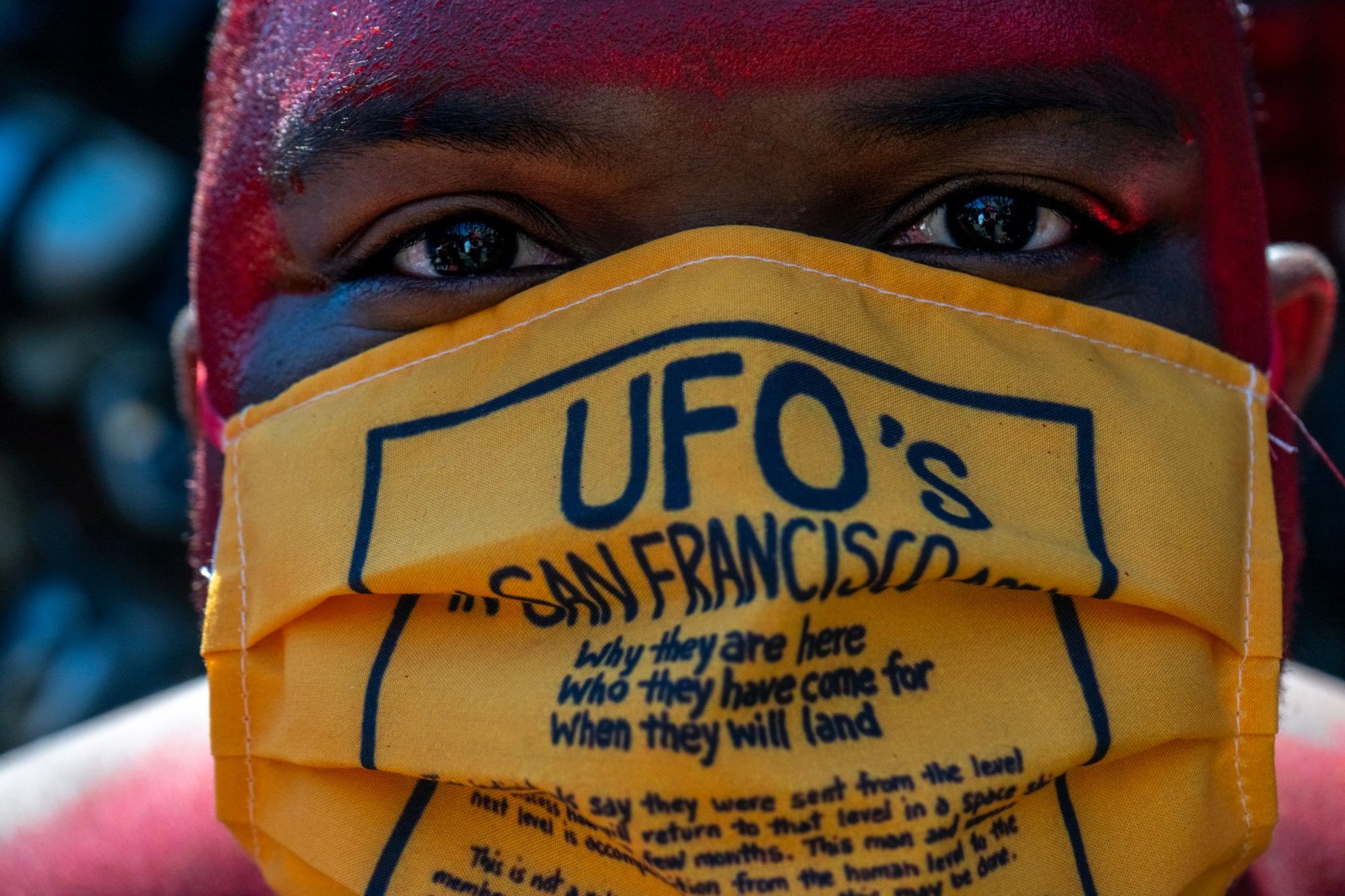 ---

---

Johnny Ciggs & Ant The Symbol, The Great White Hype (buy it / stream it)
After spending much of last year's striking solo set Paradise grappling with issues around his alcoholism, Richmond, VA's Johnny Ciggs returns to rhyme at a new stage in his sobriety. His former relationship with the bottle remains front-of-mind throughout The Great White Hype, but the clarity conveyed on opener "As My Life Goes On" shows that he's on the right path personally as well as artistically. On "Shine," he converts literal hunger into a lyrical feast, reclaiming intoxicant lingo for his current aims. Producer Ant The Symbol provides ten simply terrific beats here, including translucent bap cut "N.S.W.E." and rollicking soul slapper "Stop." Vocal guests come in relative abundance, but the pairing of Ciggs with RVA's own Eliturite on the sneakily hooky "Hot" proves an instant album highlight.
Spanish Ran, Long Way To Reach Heaven (buy it / stream it)
Undoubtedly one the dopest beatmakers in America today, the Bronx-based Spanish Ran continues to build alongside a shadowy cabal of consummate underground emcees. A slight departure from his standard duo project mode, this production showcase centers himself for a change, with some familiars like Al-Doe and Mav dutifully in his new bap orbit. Long Way To Reach Heaven lets him play rap matchmaker too, pairing boro-mates UFO Fev and Madhattan for reality rap pack "For The Low" and Sauce Heist and Eddie Kaine on the cold crackling "Zaza." Emilio Craig's methodical delivery complements that of Tree Mason on the smoldering "Benjamins And Guns" while Ran's MF Bloo cohort Bloo Azul builds momentum verse-by-verse with drink in hand over the tightly looped "Tony & Sil."
Sha Hef & Tony Seltzer, Mr. Make It Happen (buy it / stream it)
Bronx native Sha Hef has his ear to the streets and for the dankest beats, a concurrent combo relatively few emcees possess. As with his prior work with 183rd on last year's underrated Weight Watchers, this team-up with Tony Seltzer captures him in peak condition. The instrumentals here tend towards the stark and austere, as if deliberately dialed down to give the rapper space to move. This isn't to suggest Seltzer's production is lacking, but instead that his approach behind the boards on tracks like "Know The Difference" and "Problematic" accomplishes a great deal without being overly showy. The eerie melody on "Gametime" sets an unsettling tone for Hef's menacing lyrics, while the warbly "Same Day Shipping" ambles purposefully with cocksure confidence.
---

---