Irregular Vegetables, Vol. 78: Sankofa
a Q&A with rapper Sankofa, 3 new songs you oughta know, and the weekly 420-friendly hip-hop links roundup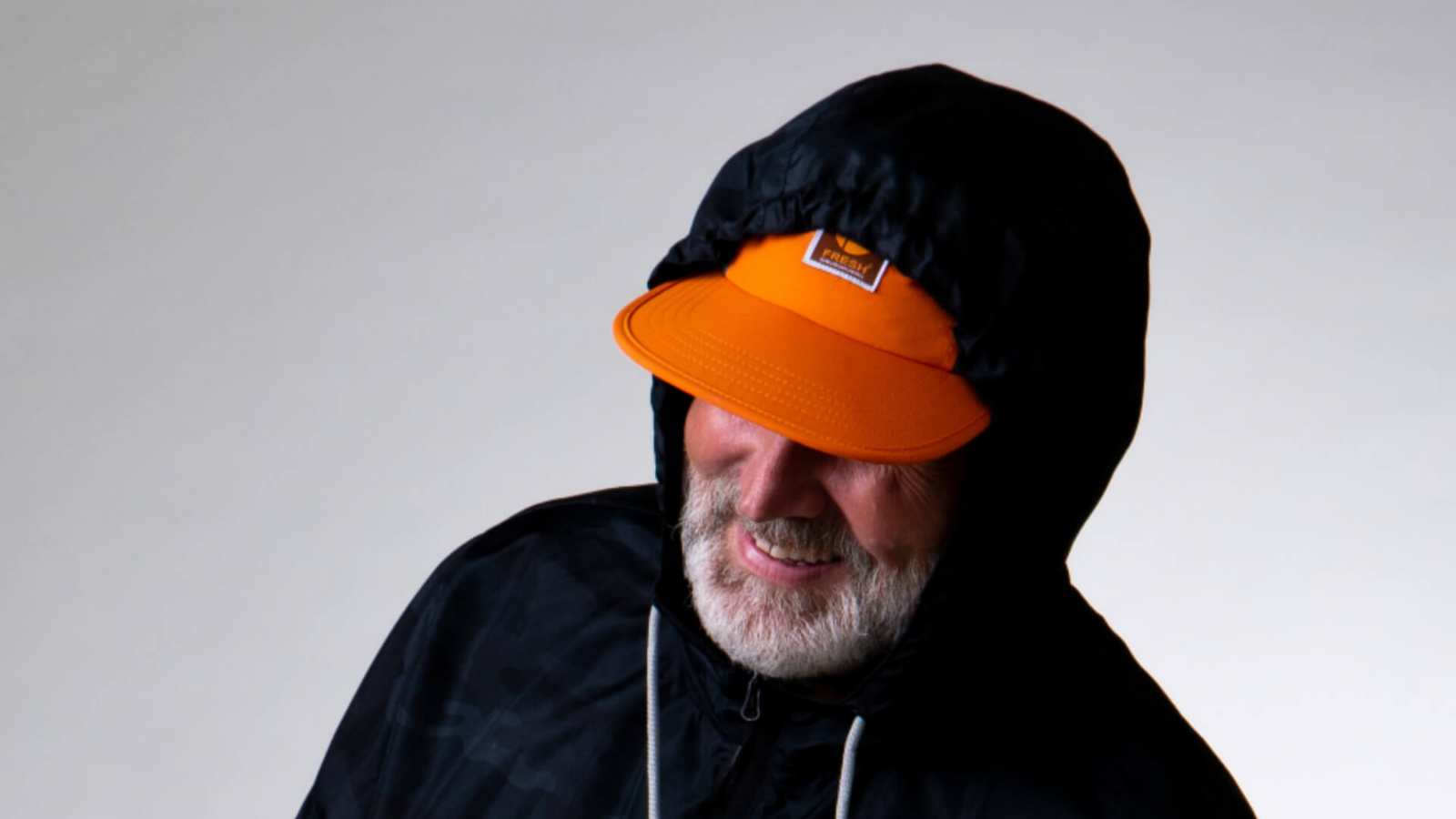 This newsletter marks the latest installment of Irregular Vegetables, a (semi-) weekly series of CABBAGES emails where I share links to recent writings from other hip-hop/rap/cannabis journos and critics, squeezing in my own work as I see fit. These 420-friendly editions hit inboxes on Thursdays.
Enjoy this week's reads and keep scrolling for a Q&A with Fort Wayne rapper Sankofa. Then stick around at the end for another edition of Crudites, where I recommend three recent singles/videos from hip-hop artists you may not be familiar with yet.
---

How Rick Ross' "B.M.F." Made & Almost Broke Lex Luger
"Star Wars was my shit." Lex said of the "B.M.F." beat's unique layering. "I really liked the idea of mixing sci-fi with trap." Growing up, Lex was the drummer in his church band, sitting on his grandmother's lap as she played the keyboard. Therefore, he instinctively knows how to create drum patterns and keys that can fill big rooms. "With the 'B.M.F.' beat I started out with the horns and added some little leads on top, but I think it was the drums that made it hit so fucking hard. The song drives people crazy because of the way it comes on with that stomp noise. When you hear that shit, it sounds like a war is about to begin. You feel like you're riding out to battle." (Read more at Okayplayer)
New York's Equality Problem In Pot May Require $1 Billion To Fix
The world's first cannabis muni bonds? A fund named after Harlem's hash lounges from the 1920s? These are some of the innovations being pitched to promote diversity among the initial owners of New York dispensaries as the state legalizes recreational marijuana. The disproportionate number of Black people arrested in the now-outdated war on drugs took a toll on some communities in New York City, which has a thriving illicit market. As legal sales are anticipated to bring large profits for entrepreneurs, the state wants to repair the historical damage by encouraging what it calls "social equity" applicants to start up dispensaries. The challenge is how to fund them, since the federal prohibition on marijuana bars access to small-business loans. (Read more at Bloomberg)
Pusha-T has put himself amongst good company in his personal ranking, but he says coke rap still gets a bad reputation. "I don't know when it became cool for people to slight the cornerstone of rap," he says, dipping one hand out of the water bowl and giving it to the manicurist for clipping. "It's funny, because I come under a lot of scrutiny for the term 'coke rap'," he continues. "Either they're knocking it or they're finding ways to cheapen it. Like, I drop an album, I go through a cycle and by the time the album cycle is done, then it's back to, 'Oh, it's only this, it's only that.' And then I watch the same people who shoot down the genre when I'm at it, they'll sit back. Then, in my absence, it turns into, 'Oh man, this is great lyricism.'" To Pusha-T, coke rap is a "lazy way of describing" the style, since it's essentially no different from street rap. For the sake of time, he'll embrace it, but he says his new album will bring some regality to the name. (Read more at Complex)
Pabst Labs Opens Cannabis-Focused Beverage Factory, Triples Capacity for THC-Infused Drinks
Among Pabst many innovations over the past few years — including hard coffee, hard seltzer, hard tea, and whiskey (no "hard" needed) — in 2020, Pabst granted the rights to Pabst Labs to begin making the non-alcoholic but THC-laced Pabst Blue Ribbon Cannabis Infused Seltzer. Though not the first cannabis beverage with a beer pedigree, the hope was that the PBR brand would have crossover appeal with the marijuana crowd. And apparently, Pabst was right. Last week, Pabst Labs announced they were opening a new "cutting edge manufacturing facility and distribution center" in Desert Hot Springs, California — further described as "one of the few dedicated cannabis beverage facilities in America" — which will allow the company to more than triple its production capabilities. (Read more at Food & Wine)
Concurrent with the rise of message boards, there was a group of young, ambitious men in North Carolina who were schooled in the trade of that ol' boom-bap. They were making a name for themselves locally by shaking hands and rocking microphones while working, studying, and trying to figure out life. This tight-knit group of emcees and producers called themselves The Justus League. According to the cover of their N.C. State of Mind Vol. 1 mixtape, the full lineup was Cesar Comanche, 9th Wonder, Phonte, Big Pooh (Little Brother), Khrysis, Sean Boog (The Away Team), Edgar Allen Floe, Chaundon, L.E.G.A.C.Y., Median, Mike Burvick, Eccentric, and Yorel. Even though DJ Flash's name is not listed on the cover, he is still very much a big part of the Justus League story and he has contributed scratches and cuts across the JL discography. (Read more at Passion Of The Weiss)
New York Launches Cannabis Education Campaign
It has been a year since New York passed a law decriminalizing marijuana use, but Alexander said research conducted by his office in preparation for the campaign found plenty of the state's residents are out of the loop. We found that very few New Yorkers knew that we had legalized at all," Alexander said. "That was a big problem." The newly launched education campaign will bring those residents up to speed, as well as focusing on the four key messages selected by regulators. It will begin with public service announcements in English and Spanish on television, radio, public transit, billboards and social media. (Read more at the Times Union)
---

---

Three questions. Three answers. That's a wrap.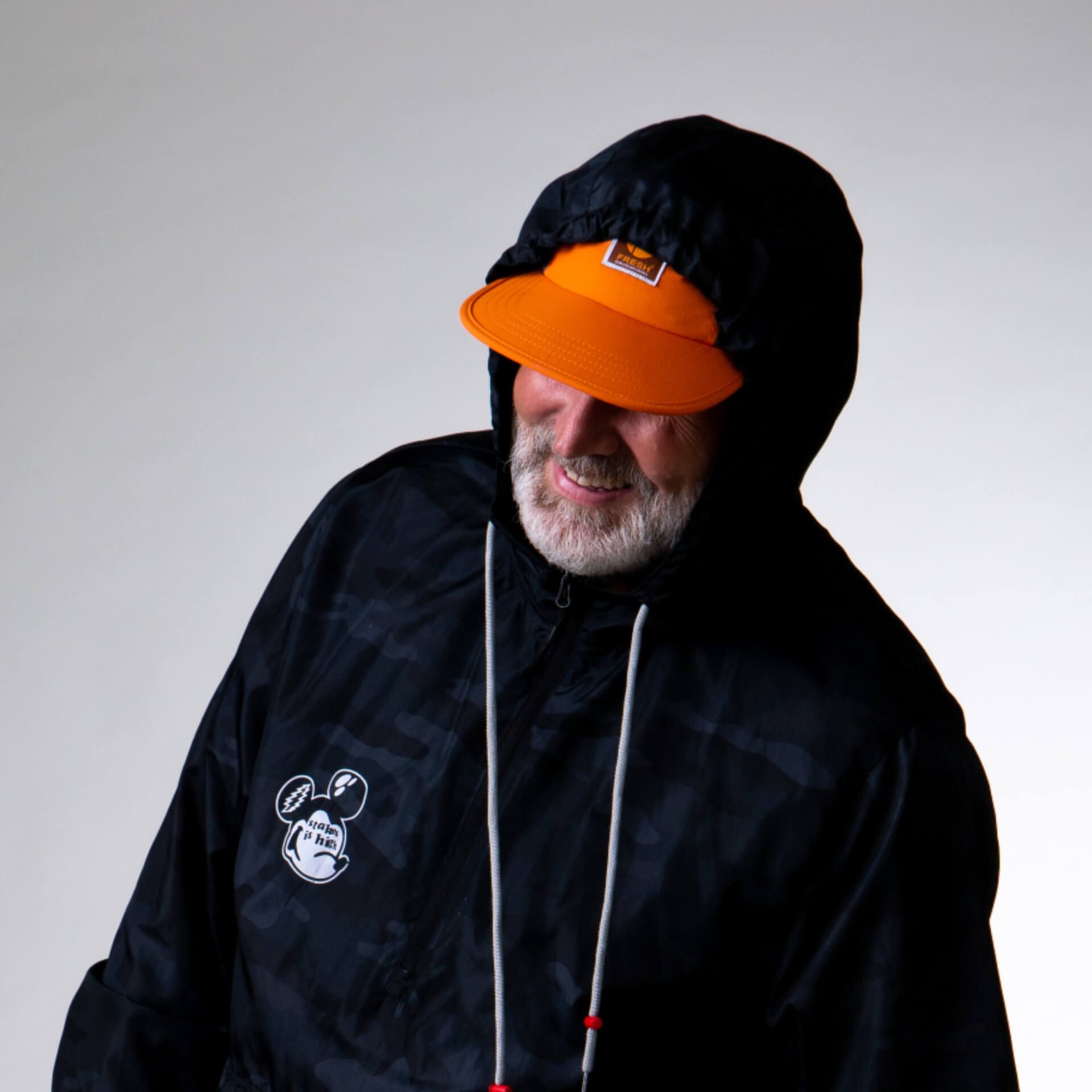 Sankofa is a technically proficient emcee operating out of Fort Wayne, IN. A prodigious creator, whose catalog includes notable recent works BLKTCHP and The Most Delicious Gold, his latest project is called Legacy Materials.
You've described Legacy Materials as a personal album, a statement which tracks on songs like "I Apologize" and "Those LA Days." Did you go into making this album with that intent?
"I Apologize" totally caught me by surprise. Most of the time, I don't approach a song with a certain idea/angle in mind, but if a collaborator has an inkling, I'm down to see where that road leads. The mood set by the instrumental for "I Apologize" just took me further down a path I don't usually go. Sure, I've incorporated plenty of my perspective on life into my songs, but rarely has it been so plainly spoken. I've long felt like a failure in many realms (negative self-talk song probably coming at some point) and parenthood is one of those things where there are these humans I'm tasked to mold and I'm kind of just falling asleep at the potter's wheel. My sons have heard my songs plenty of times as we're driving, but they typically have their noses in their sketchpads coming up with video game characters or level designs so they haven't really caught on to that song being about us.
Sometimes, I'll begin writing a song and then realize that there is an underlying theme, so I continue with that. Shoot, I've had folks come up to me at shows and tell me how much they got out of a particular song and I don't have the heart to tell them whatever they pulled from it wasn't something I put into it, but that's what makes it so dope–once I release a song, my right to the definition of it ceases. That someone can take something of mine and find part of their life within it is incredible, I mean someone took that much time and energy to commit to listening that closely to something I made.
As far as "Those LA Days," it just kind of unfolded as I started writing. That year was a huge part of my life and it took the distance of time to allow me the perspective to let it all come together in the form of a song.
Despite some of the album's less-than-sunny themes, the whole thing ends on a high note with JON?DOE on "That Classic Back And Forth." Why did you opt to close out the record with such a positive tonal switch?
JON?DOE is one of my best friends and someone who I consider to have skills I'll never match. He was one of the dudes sending me letters and mixtapes the year I was living in China. His letters were hilarious, because he'd be writing them at work and end up not sending them my way until he'd written them over multiple shifts, so they'd be like eight pages stapled together with sketches and whatever randomness kept him not falling asleep at GST. When I came back to the states, I knew I wanted to learn how to turn what I wrote into actual raps and he was the second dude I went to for guidance (first being Kashal-Tee).
JON?DOE is smart as hell, I mean his dad worked for Boeing and set up NORAD.  Dude looked like a lumberjack but man you didn't want to cross him. My good friend Adi (covers for Braille, Cunninlynguists, Mac Lethal…) and I were having a conversation and it makes him really happy to hear JON?DOE and I rapping together, so we came up with the Tom Rule, which states each project I drop will have at least one track with JON?DOE. Even when producers or rappers come to me asking about a feature, I'll typically tell them I'm down but want to have my guy on the track too. Once they hear him, they're down. When The Illustrated One reached out to me, I told him about the Tom Rule and he was with it, so I sent the folder of beats over to JON?DOE and he selected the one he was feeling the most.  
I wanted to go further than our usual split up (3 16 bar verses) into he writes a 16 and an 8 and I reflect that. Star and Lyphe (superdope tag team duo) inspired me to want to truly flip it back and forth with JON?DOE, so we traded bars in different ways (couplets verse one, fragments with the other completing lines verse two…) for the track, we texted/DMd the lines to each other and just bounced off each other, using voice record functions so we could hear exactly where the other was going far as landing the schemes.
I switched up the tone because (A) Tom Rule, (B) I love to close with energy, (C)  the sequencing was set up to be a journey, from the adrenaline rush of "The Eighth of December" jump off to all the emotional heavy lifting. I wanted to leave folks feeling upbeat.
Like so many cities, Fort Wayne generally gets ignored in the national hip-hop discussion. That said, do you see any benefits to being a rapper creating and operating in an overlooked locale?
I consider Fort Wayne to be a city full of incredibly talented people in so many forms and I am thankful to be part of such a supportive creative community. When JON?DOE came to town for a show at the Brass Rail (my favorite live home away from home venue), he was astounded to see all kinds of folks showing up to sell out the show and remarked that here he is, living in California, and he has nothing along the lines of all these folks coming up wishing me well. He, being like a brother, was proud that I had managed to make my true home in a place where I was able to continue working on my art and find a receptive realm.
There was a time after the birth of my first son (soon on his way to middle school) when I had stopped writing/recording and was putting out more shirts than songs and those shirts sold primarily in the Fort Wayne area. In my days of substitute teaching, the main school at which I substitute taught googled me, so the next time they called to see if I could cover an absence, they asked if I could bring in a CD.  Wasn't too long after, most of the teachers at that school had a Sankofa shirt, one of the teachers even rocked one at a parent teacher conference and the dad at the conference was bugging out. That dad is someone I've since known for years and is basically one of my biggest supporters.
We live in an incredibly interconnected world and the thought that I need to move to a bigger/more official sounding city in order to pursue my art is bullshit. Call it a Napoleon complex, but I will put up what our city can do up against damn near anyone. There is great power in finding value within ourselves and building with people. The amount of collaborators I've been able to work with on art for project covers for this coming year alone is a testament to the talent contained in this city.  I want to shout out people, but there are so many I'd invariably forget someone. I needed a home after cross country Greyhound trips, LA living, Appalachian Trail hikes, crashing on friends' couches, and Fort Wayne adopted me. That's love and I do my best to reflect that.
Purchase or stream Legacy Materials on Bandcamp.
---

Three new tracks for you to snack on...
Aundrey Guillaume, "REFUND"
Big Gigantic with Kota The Friend, "Deja Vu"
Wilma Vritra, "Clean Me Clean"
---