The Baddest Bunny
This is CABBAGES #056.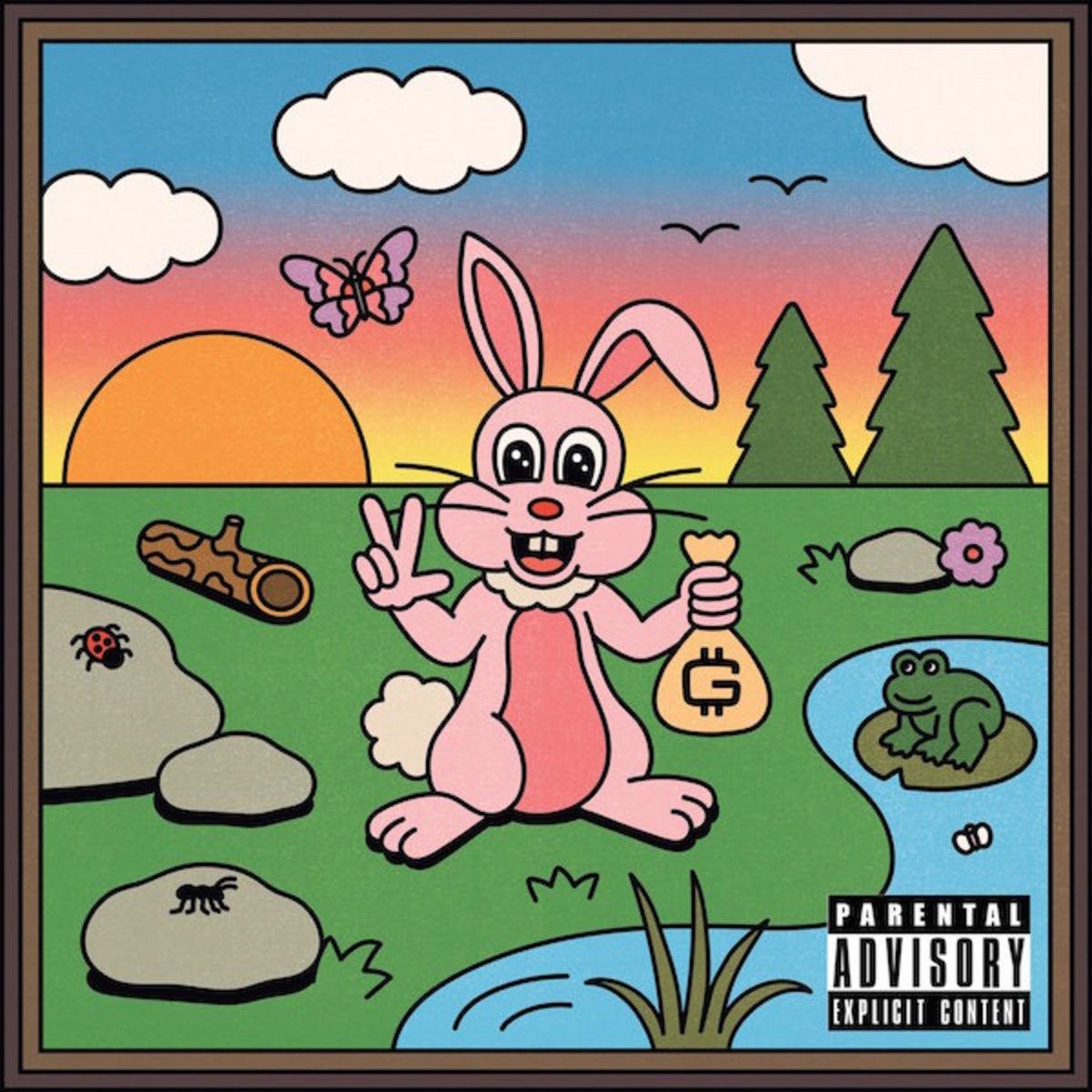 Last June, Billboard announced that Freddie Gibbs had signed to Warner Records. This road back to the major label system came nearly a decade after his false start in 2011 at Jeezy's Atlantic-affiliated Corporate Thugz shingle, a short-lived union that left lingering resentment—and yielded a few beef-inspired diss tracks—between the two rappers. Down but not out, he then operated his own ESGN label as an independent venture with distribution through Empire, running until sometime after 2018's Freddie. One noteworthy exception during this run was 2014's Piñata, his first full-length collab with Madlib, and by the time the two reunited for the sophomore set Bandana, the duo were working with Sony's RCA and its Keep Cool imprint.
But even that arrangement proved rather impermanent as well, as evidenced by Gibbs' latest deal. Though upstarts like 300 Entertainment and Hitco with their industry veteran founders have made waves in recent years, Warner Music Group is one of only three true major labels left, the other two being Sony and Universal. Seeing as Atlantic has been under the Warner family since the mid-1960s, Gibbs' signing comes as sort of a homecoming, or rather, insofar as any company that did $4.5B in revenue in its last fiscal year can be considered a home.
All of that preamble exists as set-up to two key questions: (1) why would Freddie Gibbs sign to a major label? + (2) why would Warner sign Freddie Gibbs? The first of these seems fairly easy to answer, or at least to speculate upon. Whatever the specifics of the deal are, there's undeniably a significant financial benefit to the artist himself. That could manifest in any combination of six-to-seven figure advances, profit-sharing for him/ESGN, ownership of masters, an especially favorable royalty rate, and the like. His increased profile in recent years certainly means he brings more power to his side of any bargaining table.
The harder question to parse is the second one. The aforementioned Billboard announcement included the usual press release primed quotes from both Gibbs' camp and Warner, with the former praising the latter and its CEO Aaron Bay-Schuck. That sort of mutual admiration narrative is all well and good, but it doesn't actually speak to what's in it for the label. The 38-year-old rapper's immense talent and the critical acclaim for his work in recent years can't reasonably be enough impetus to ink a deal. Though a widely respected piece of work, last year's Alfredo with The Alchemist has yet to go RIAA gold. In fact, none of Gibbs' albums have done so.
So what then does Warner want from Gibbs, and what are their expectations of his commercial prospects there? He's never been a singles act, having never charted on the Hot 100, and his highest charting albums Alfredo and Bandana, peaked at No. 15 and No. 21 respectively on the Billboard 200. Those are very respectable chart appearances for any rap album, but one has to wonder if the Cokane Rabbit can go much higher than that or hold onto a spot in those upper limits for very long. Judging by the two songs that he's dropped since the signing announcement, I'm not entirely sure he can.
October's one-off "4 Thangs" paired Gibbs with Big Sean, the Def Jam x G.O.O.D. Music rapper whose 2020 album Detroit 2 made it to the top of the Billboard 200. He's never peaked lower than No. 3 there as a solo artist, and his last three albums each claimed No. 1 at some stage. Yet even with that viable star power in tow, "4 Thangs" didn't chart at all over at Billboard. His second single with Warner, "Gang Signs" just arrived on Friday, so it remains to be seen if multiple Hot 100 hitmaker Schoolboy Q can get Gibbs over that hurdle. But as much as I love and respect what Gibbs does, I remain wary as to what he offers the label. With major label marketing money behind him, his next album could conceivably debut inside the Billboard 200's top ten, sure, but if these two reflect the kind of singles Gibbs intends on putting out, that's going to be a relative chart blip for a rapper detached from trends and determined to maintain the valuable authenticity of his brand.
---

Tha Ill Saint, Eminence Grise
Back in the 1990s and into the 2000s, WordSound Recordings don Skiz Fernando Jr. donned a handful of monikers as pseudonymous cover for his musical endeavors. One of these was Tha Ill Saint, specifically credited with production for a number of releases by the uniquely underrated rapper Sensational. After years of relative dormancy, this surprise EP brings back the illbient spectre of those dope days. Immersive and bleak, the instrumental hip-hop dystopia of "Plague Of Ignorance" and "Supernatural Forces" grips likes gloved hands clasping a neck from behind, an ideal soundtrack to a pandemic-addled New York City made more uncertain and eerie empty after-hours. With Scotty Hard in his orbit, he remains a master of dub darkness.
'89 The Brainchild, Not Who I Thought I Was (the last of my rage)
So much contemporary hip-hop relies on safe templates that when someone truly and credibly comes out of leftfield with their own unpredictable style, it's a call for celebration. And that's just what this New Jersey rapper's lo-fi splatterfest Not Who I Thought I Was does, eschewing prosaic convention for creative chaos. Connected with Ho99o9, who produces the punk bap cut "Rorschach Test," '89 The Brainchild drops deep and free verses amid the trap detritus of "Papercuts" and over the manic yet muted drum n' bass of "Drugs Are Bad." The cassette hiss, loping guitar, and sporadic brass of "Father's Day" enhances its irreverently confessional narrative and quirkily quippy bars.
Jah Connery, Nah
It's apparently been more than a decade since this Detroit rapper's last solo effort. But, as we've seen repeatedly over the past 11 months, our collective self-isolation has sparked no shortage of creativity. For those who count labels like Rhym*s*y*rs among their personal faves, Nah offers immediate satisfaction with its bookish lyricism and pliable flows. Responsible for both the beats and the rhymes, Jah Connery nestles quite comfortably into off-center plush spaces entirely of his design. He's an almost theatrical presence running through the album, storytelling a Fresh Prince-type supernatural yarn on "Monkey Paw" and dramatically running out of breath on "Quiet Life." An ode to its titular outsider, "Daniel Johnston" walks the cow proudly.
---

On a recent episode of the Breaking Atoms podcast, guest Pete Rock spoke a bit about his relationship with the late Heavy D. It sent me back to the Overweight Lover's catalog in subsequent days for requisite relistening, and the two men's shared hometown north of The Bronx naturally led me to this classic. Here, the emcee raps a paean to Mount Vernon, citing his favorite spots and personal history there. If nothing else, it serves as a reminder that New York hip-hop isn't solely a product of what happened within the five boroughs, but in the spaces not far outside it too.
---
See you next time.
Follow me on Twitter at @noyokono and on Instagram at @noyokono too.