Irregular Vegetables, Vol. 42: Derrick Hodge
a Q&A with Derrick Hodge + CABBAGES' weekly hip-hop links roundup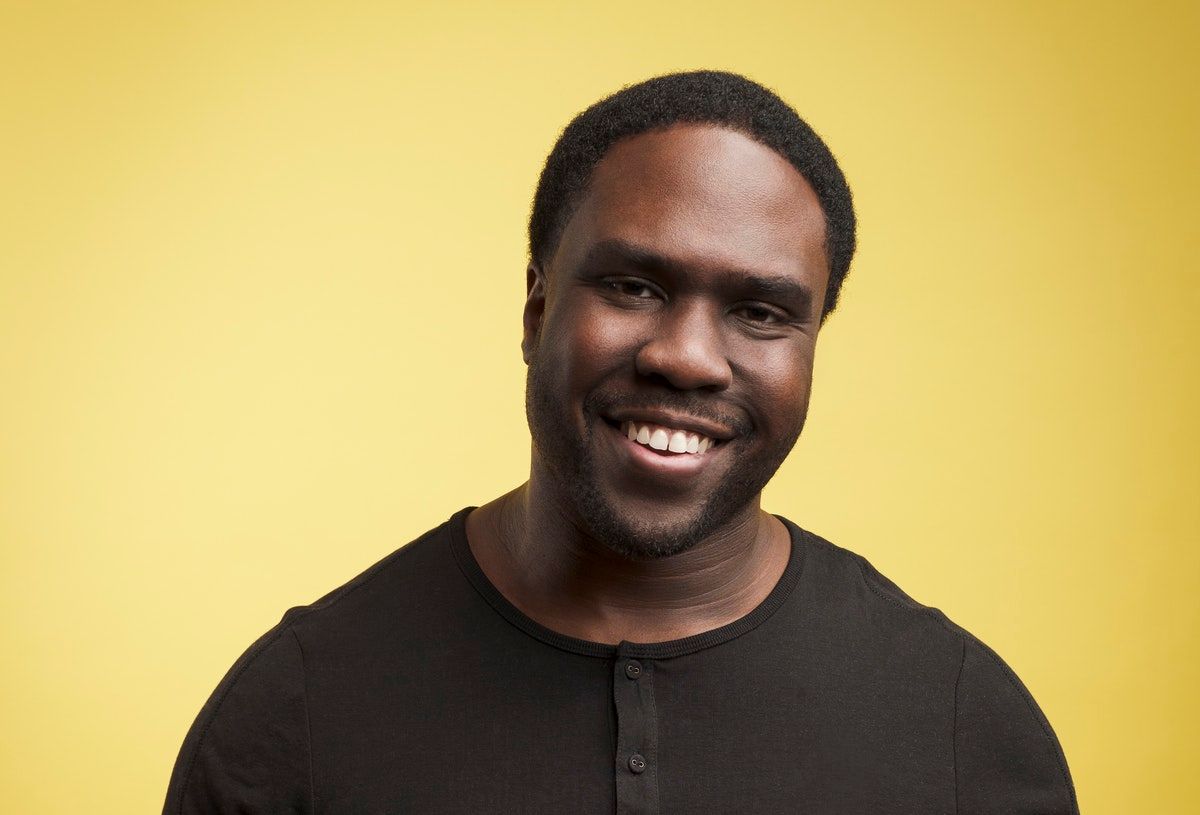 This newsletter marks the latest installment of Irregular Vegetables, a (semi-) weekly series of CABBAGES emails where I share links to recent writings from other hip-hop/rap music journos and critics, squeezing in my own work as I see fit. These midweek editions hit inboxes on Thursdays. Enjoy this week's reads and keep scrolling for an interview with Derrick Hodge of R+R=NOW.
---

How A Few Great Hip-Hop Journalists Won In Hollywood
While other titles like Rap Pages, Rap Sheet, Ozone, Murder Dog, and others would surface over the years, that Vibe/Source/XXL triumvirate would own newsstands throughout the late'90s and early 2000s. Around that time, the star writers at these magazines began to get itchy. They'd written cover stories and pivotal features about hip-hop's biggest names, from Biggie and Pac to Nas and Eminem. What was next? Los Angeles began to beckon; the film and television industry offered more creative freedom, more money, and less drama. It took some time, but over the past decade, a tight group of hip-hop journalists from that era has racked up credits in film and television both scripted and reality-based.  (Read more at Level)
How Hip-Hop's Influence Is Inspiring Country Music's Future
When observing the sampling level of cultural vibes and musical influences, studying how an artist like Sam Hunt borrows from rap music and hip-hop culture to make a song like 2020's "Hard to Forget" is vital. The unique confluence point between rap's Black innovated present and country's ancestral history drives his success. "Hard to Forget" is based around a sped-up sample of Webb Pierce's 1953 honky-tonk classic "There Stands the Glass." The "sped-up soul sample" concept is a direct snag from the early 2000s production concept toolkit of Kanye West. Mixing that with 808 drums familiar to Atlanta's trap-rap tradition, the song's thoroughly rap and hip-hop-defined core are apparent. (Read more at CMT)
The Making Of People Under The Stairs' "Acid Raindrops" And "San Francisco Knights"
Too often, we're dismissive of rap contemporaries. Ghost is Ironman from Shaolin but your homies down the street "just rap." There's a lesson here, that otherworldliness can lead to false idolatry and that with constant self-belief pupils can outpace even the wisest of senseis. This exemplifies PUTS, who over two decades made a dozen glowing projects, most of which celebrated everyday West Coast living, mere mortals with bills to pay and tacos to eat. In some ways, they had more consistent album runs than their heroes ever did. (Read more at Passion Of The Weiss)
How 'The Marathon' Began For Nipsey Hussle
Big K.R.I.T., who credits Nipsey with giving him game in 2010 when they first met (and K.R.I.T. was "green" to the industry), says that Nipsey's musical legacy is about "understanding a catalog and your worth, being independent, and [being] so sure of yourself that even when people aren't as cool you're gonna keep it movin." He adds that his interpretation for the meaning of The Marathon Continues is, "In life, you can't slow down because people ain't in your corner or don't understand what you got goin' on."' (Read more at Complex)
Despite Pooh Shiesty's visible growing pains, 'Shiesty Season' punches well above its weight class as his solo debut and cements his position as top dog of the New 1017. It may be difficult for him to escape Gucci's shadow—it's easy to imagine a younger Shiesty feverishly downloading Wop tapes off DatPiff. But he's already growing into his own, rarely leaning on tired clichés, overused bars, and callbacks for writing material. If Pooh Shiesty keeps on this path, he won't be hearing those comparisons much longer. (Read more at Pitchfork)
Madlib Heads Back To The Future On 'Sound Ancestors'
Jackson and Hebden have actually known each other for nearly 20 years, since Madlib's first trips to London. They bonded over a lifelong love of vinyl records, which both had inherited from their parents: Otis Jackson Sr. was a soul singer of some renown (sometimes performing songs written by Madlib's mother, Dora Sinesca Faddis-Jackson, sister of trumpeter Jon Faddis), while Paul Hebden was a university sociologist by day and a record collector and trader by night. A love for all those records Madlib and Four Tet grew up around has been central to their respective, strictly independent, and assuredly beatwise careers, mixing samples and live instruments with a disregard for genre. (Read more at NPR Music)
---

Three questions. Three answers. That's a wrap.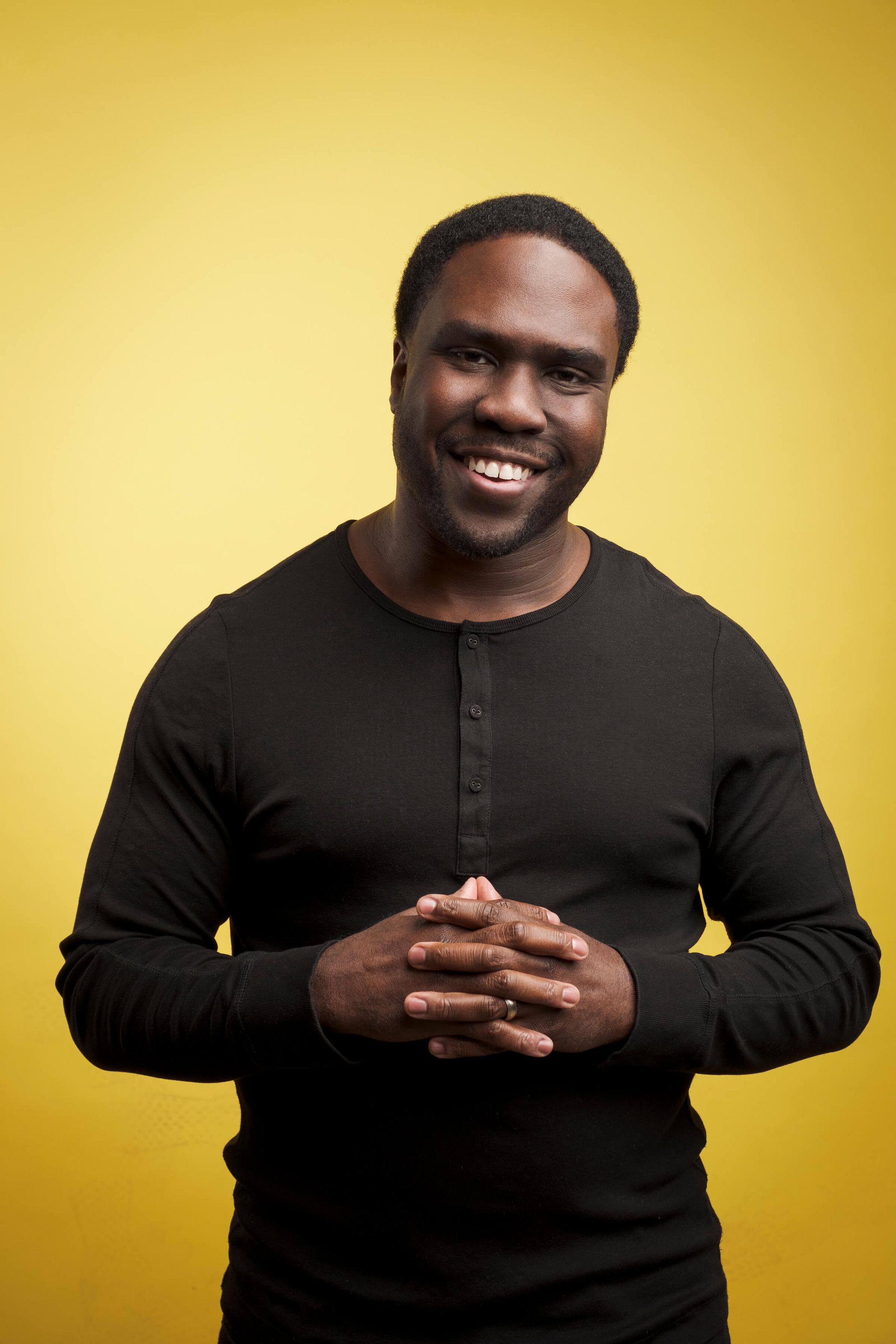 Unless you're the type to keep up with the modern jazz landscape, the name Derrick Hodge may not be immediately familiar. Yet the Blue Note Records bassist has left his mark on numerous hip-hop albums of note, including works by Common, Q-Tip, and Twista. A frequent collaborator of Robert Glasper, he performed on both volumes of the genre-pushing jazz-meets-rap series Black Radio and, most recently, in the jazz supergroup R+R=NOW, which also counts Terrace Martin (To Pimp A Butterfly) and Brainfeeder alum Taylor McFerrin in its talented ranks. Dropping this Friday, the latter band's latest album is a live album recorded at the Blue Note nightclub in NYC.
R+R=NOW is one of several instances where you've worked with Robert Glasper, but many CABBAGES readers might best know you from your role in the Robert Glasper Experiment for Black Radio. What was the dynamic between the two of you across these two projects, and in what ways did they differ?
R+R=NOW and Black Radio share the same principles: acceptance, and going with what happens in the moment. What people are hearing with R+R is an open conversation, like a recording of first thoughts. Ideas thrown out there from each of us, and then developed as a collective trusting that we'll land on what was meant to be. That's similar to Black Radio, where the recording is all first takes.  I'd say it's a reflection of how we approach things in similar ways as artists, trusting the moment. Each artist on this album has the same mindset too! A Brotherhood. Ego left at the door and just going with the moment. Reflecting and Responding, in the Now (ha…but honestly)!
The live R+R=NOW album features a version of Kendrick Lamar's "How Much A Dollar Cost." Can you walk us through how the group went about reinterpreting this well-known song?
Terrace is a big part of one of the most culturally significant albums of our time!  So live, we decided to honor that by doing that song in particular. I think Rob might have thrown that out there for the first time spontaneously after showing Terrace love in the mic during a show while talking to the audience, and we just did it ever since. Love that song.
You've played on, or otherwise written for, numerous hip-hop albums over your career, including Q-Tip's The Renaissance. What was it like working on that Grammy-nominated album?
QTip is my brother. Our creative approach reflected that in every way! Ideas written and recorded in his studio, then listened back to and developed. I think he doesn't get enough credit for how dope he is conceptually. Tip was on to a lot of things sonically before they would become trends! My time with him dates back before I worked with Mulgrew Miller, or anyone on the popular Jazz scene at that time. So people like him, Mark Colenburg, and others on that album knew me more for hip hop, gospel, orchestral music, and what folk call "Neo Soul" music at the time, more than Jazz, which made the creative process fun because we got into a number of different things conceptually with an open mind. Always gotta show QTip love.
Purchase or stream R+R=NOW Live here.
---
See you on Sunday.
Follow me on Twitter at @noyokono and on Instagram at @noyokono too.