Irregular Vegetables, Vol. 43: Haviah Mighty
a Q&A with Haviah Mighty + CABBAGES' weekly hip-hop links roundup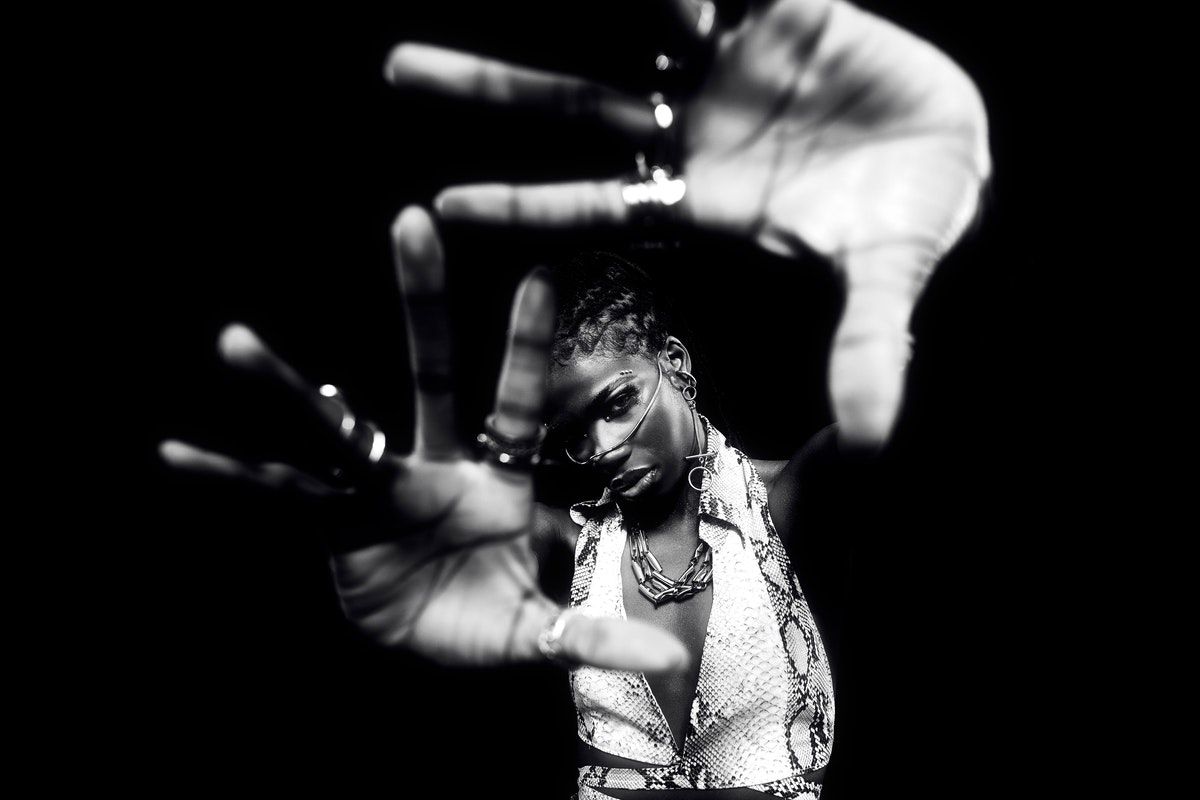 This newsletter marks the latest installment of Irregular Vegetables, a (semi-) weekly series of CABBAGES emails where I share links to recent writings from other hip-hop/rap music journos and critics, squeezing in my own work as I see fit. These midweek editions hit inboxes on Thursdays. Enjoy this week's reads and keep scrolling for an interview with Haviah Mighty.
---

Behind The Beat: Buckwild On How "Put it On" Became The Defining Big L Anthem
Buckwild says this juxtaposition between sobering social commentary and trying to crack a dirty joke no one else had heard before was "integral" to L's artistry. "For someone who probably weighed 125 lbs, he talked so much shit," he said. "It was funny because he'd rap a bar that shocked you to the core and then tell other rappers in our camp to be more righteous and to clean up their act. He was the nicest guy with this amazingly dark sense of humor. That dude lived right across the bridge from me! It was maybe a 10-minute drive. His neighborhood was just as bad as mine was." (Read more at Okayplayer)
The Night Odd Future Played 'Fallon' And Changed Everything
At 8:04 p.m. on Jan. 31, Tyler made the announcement on Twitter: "Hodgy and I will be on Jimmy Fallon; oddfuture.com." Less than one minute later, he added, "I want to scare the fuck out of old white fucking people that live in middle fucking America." The tone was set. A self-made flyer, depicting Jimmy Fallon with fangs and cut-out eyes, started making the rounds online. Fans on Reddit replied with comments like "uh oh" and wondered how the notoriously rebellious crew would translate to network television. "I hope this doesn't backfire," one wrote. (Read more at Complex)
Ghetts: 'Conflict Of Interest' Review – Brilliant, Sodium-Lit Melancholy On Starry Major Label Debut
The third album by Ghetts is a marathon listen—digesting it in one sitting takes well over an hour—but barely three minutes pass before he mentions that it's being released by Warner, the venerable major-label home of Madonna, Stevie Nicks and one of Conflict of Interest's umpteen guest stars, Ed Sheeran. The question of whether UK hip-hop needs major labels to succeed is an intriguing one – a few tracks in, you hear Skepta, on particularly fierce form, proudly explaining how he told the established music industry to do one. But Ghetts flaunting his new deal is understandable. It comes, as he puts it, after "15 years' hard work, no breaks." (Read more at The Guardian)
The 'Judas And The Black Messiah' Soundtrack Sounds Great, But Falls Short Of The Film's Message
So to hear ASAP Rocky lamenting his "Rich N**** Problems" as I recall Hampton's own words condemning Black millionaires for espousing an "if you can't beat 'em, join 'em" philosophy just sits wrong in my spirit. Ironically, the arguments are made creatively and deftly on these songs — Dom Kennedy sounds revitalized on "Respect My Mind," "Broad Day" by Hit-Boy is especially effective, and even the wildcards like Nardo Wick and Pooh Shiesty sound lucid by their expected standards, even as their contributions stick out amid the more soulful productions on the majority of the soundtrack. But putting all these songs on an album bearing the "inspired by" tag when the inspiration behind the film once threatened to "catch that n**** by his collarneck and beat him to death with a Black Panther paper" sparks a truly dizzying sense of cognitive dissonance. (Read more at Uproxx)
DMX has always been one of the most vulnerable artists of our generation, unafraid to cry while praying on stage or detailing the worst moments of his life. But the vulnerability it takes to show pain is different than the kind that allows one to show happiness. To allow oneself the space to enjoy life. To bask in the glory of a smile. We'd seen the unguardedness of his pain and appreciated him for it. But the freedom he gave himself to be happy is a gift that has felt even more fruitful. (Read more at Level)
How Do Pop Stars Come To TikTok? Hat In Hand, Grasping At Buzz
Some artists have made tagging along on TikTok trends a bit of a side hustle. Tyga started out last year with a clever appropriation of Curtis Roach's "Bored in the House" comedy snippet into a proper song, but then became a too-frequent guest, on remixes of WhoHeem's "Lets Link" and Cookiee Kawaii's "Vibe (If I Back It Up)." Nicki Minaj might have made sense on the remix of Doja Cat's "Say So," but her attempt at hijacking Sada Baby's "Whole Lotta Choppas" was bewilderingly awkward. Lil Uzi Vert's appearance on the remix of StaySolidRocky's "Party Girl" felt obligatory, but his turn on Popp Hunna "Adderall (Corvette Corvette)" was joyful. (Read more at New York Times)
---

Three questions. Three answers. That's a wrap.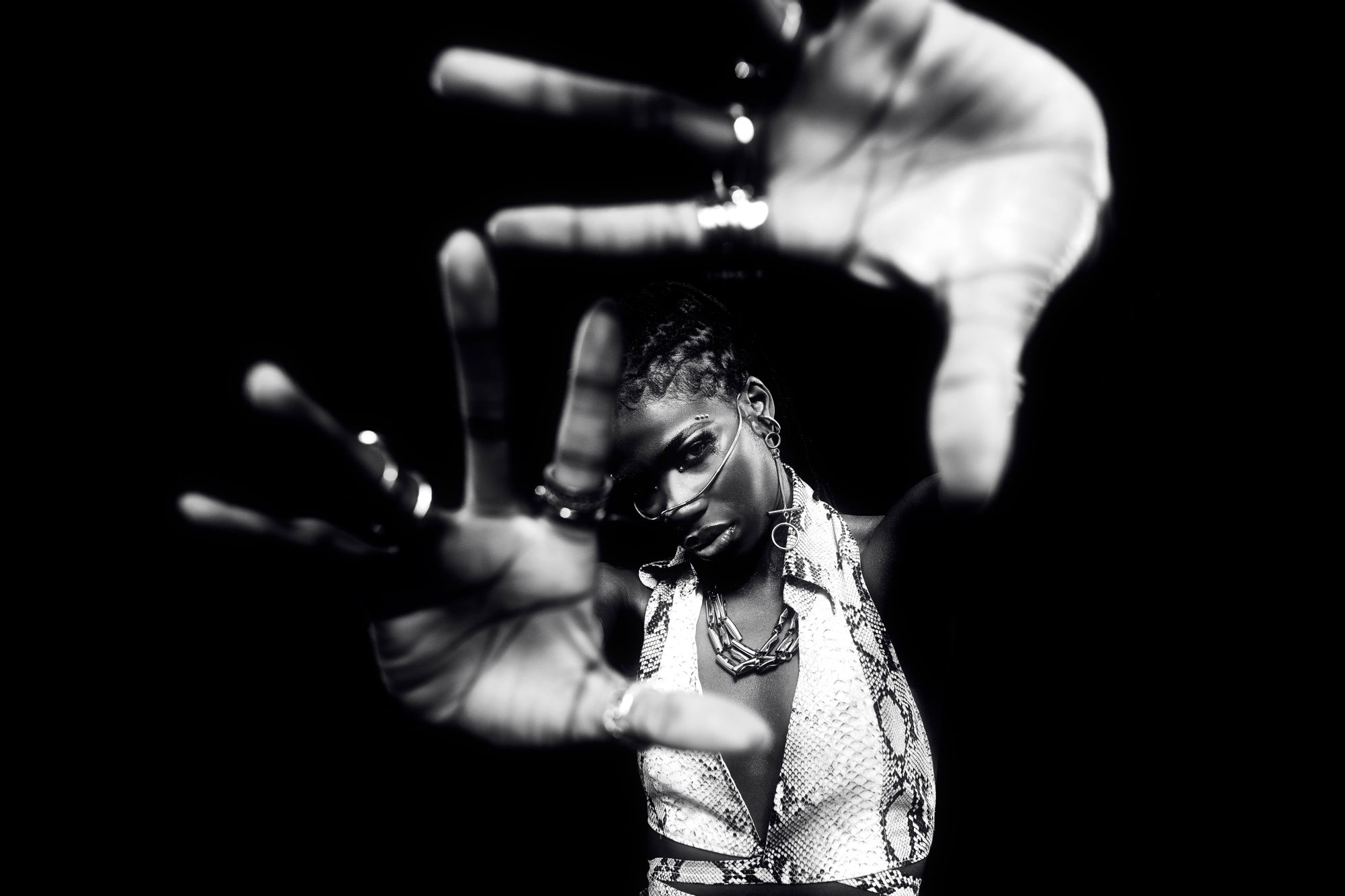 Toronto-born rapper Haviah Mighty broke out in a big way in 2019, when her critically acclaimed album 13th Floor won the Polaris Music Prize, marking the first time since its 2006 inception that a Black woman ever took home Canada's prestigious arts award. More recently, she's been dropping compelling standalone singles, the most recent being "Obeah."
How have things changed for you since releasing 13th Floor and winning the Polaris Prize, professionally or otherwise?
Professionally, a lot more shows—pre-pandemic, anyway. I received more opportunities to do what I do, what I love, and just felt that my trajectory was more obviously recognizable to others. I think it also validated me internally—a constant reminder that taking risks and speaking my truth will always garner the best results. Don't doubt yourself. I'm learning to do that less. Putting myself on the same pedestal as the first Black woman to win the Polaris Music Prize; and the first Hip-Hop album to win!
Your latest song "Obeah" comes roughly a month after the release of another single "Antisocial." From a creative perspective, what benefit do you feel the singles / individual song format does for you as an artist as opposed to an album or full-length project?
Releasing singles as opposed to albums is a different release strategy for sure. I've never done it before, so it's mostly trial and error for me. I want to know what my fans like about what I'm doing, and releasing each song as I go, and assessing how it's received, how it performs; allows me to discern specifics of what my audience digs and what doesn't resonate. Plus, right now it's much less about fleshing out my live show, traveling, or marketing in other obvious ways—so it's a good time to sit back, try something new, and hopefully grow the brand, the music, and the sound.
You've been rapping lately over beats by producer Devonteé Woe. How did you two first connect and what is it about his production style that appeal to you as an emcee and an artist?
I'm familiar with Devonteé as a rapper/artist and have been for years! He had a couple of big bops "Bare Tings" and "Hunger Pains"—that's how I first heard about him. He sent me some beats in 2019, so I took them in and liked the direction he was going in—the bouncy percussion is what grabbed me most. I remember opening for Devonteé years ago, maybe 2014 or 2015, and talking in the green room about how he produces most of his own stuff, and how we should work. It was destined to happen, but the timing just lined up last year to get the ball rolling on creating together.
Purchase or stream 13th Floor here.
---
See you on Sunday.
Follow me on Twitter at @noyokono and on Instagram at @noyokono too.