From Antipop Consortium To Sélébéyone, Hprizm Keeps Pushing
+ reviews of Def Soulja & 183rd, Obijuan & Yungmorpheus, and Sauce Heist & Blunted Sloth. This is CABBAGES #109.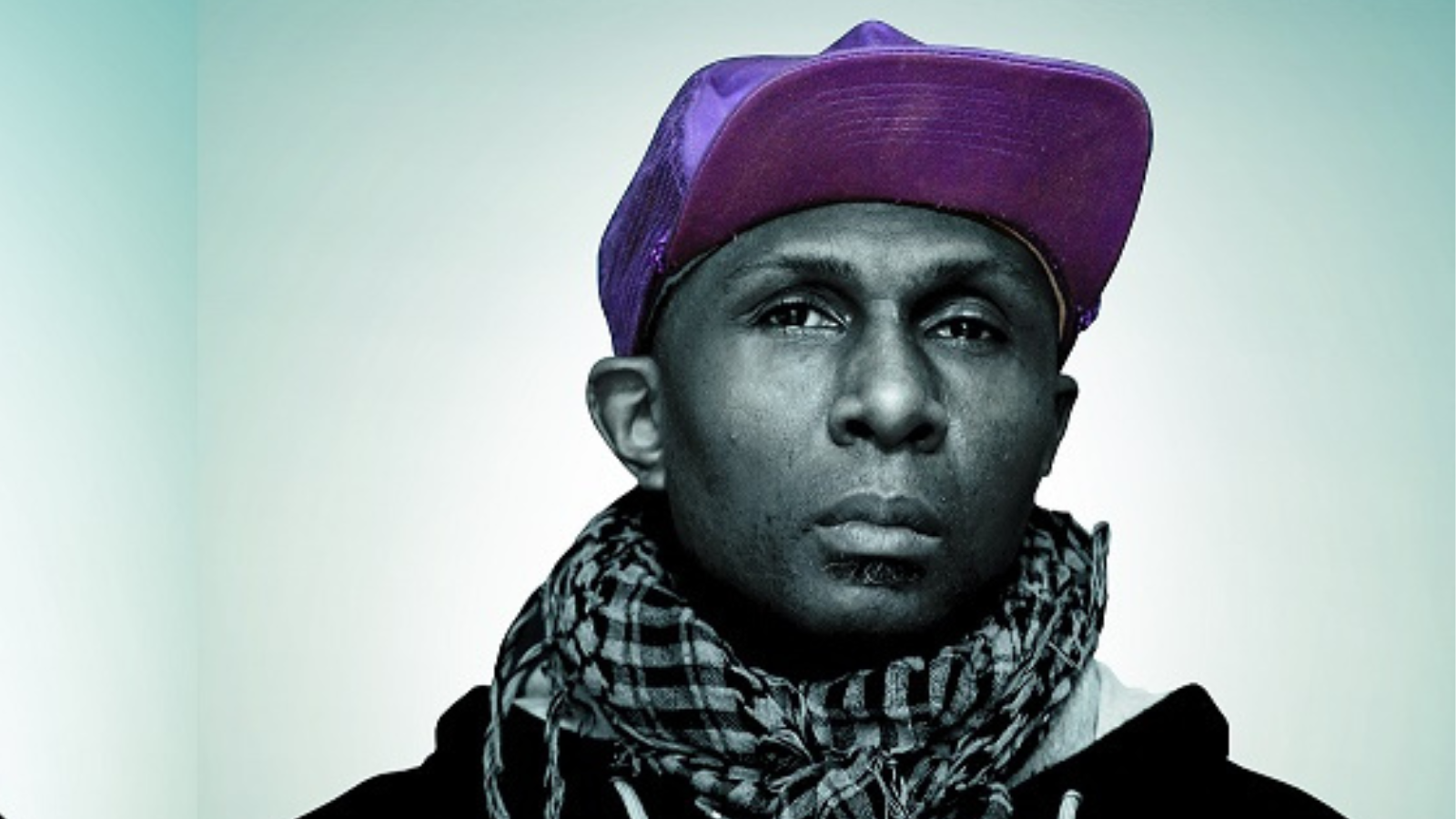 When Antipop Consortium concluded its musical mission, the journey wasn't over for founding member Hprizm. While better known as High Priest during his tenure in that pioneering, avant garde, and oft misunderstood New York hip-hop crew, the subsequently re-monikered artist has hardly been inactive on the creative front. In the years since 2009's apparent curtain call Fluorescent Black for Big Dada, his run of solo efforts like the recent WE ARE CELLS IN THE GODBODY and the more meditative SACRED DRIFT showcase his skills as a composer and producer more so than as a rapper.
That said, those interested in Hprizm's impeccable lyricism and idiosyncratically askew flows can find them in Sélébéyone, his international group with Senegalese rapper Gaston Bandimic and jazz players Steve Lehman and Maciek Lasserre. A follow up to their well-regarded 2o16 debut, the forthcoming Xaybu: The Unseen sees the quartet actively pushing and manipulating the boundaries of genre, with bilingual verses, dueling saxophones, and eclectic electronic sound design. On songs like "Gagaku," we see just how brilliant and imposing Hprizm remains on the mic, his connection to New York and the wider spiritual world brought into sharp focus.
Below are edited excerpts from our conversation.
---
I know you and Steve Lehman have performed regularly together over the years, even beyond Sélébéyone. Can you describe the dynamic between the two of you and how you communicate musically with one another on projects like Xaybu: The Unseen?
It's pretty organic. The way I met Steve, he had an idea about reinterpreting one of our works from Antipop. He reached out about that and when I heard how he was thinking about exploring it, I was like, oh man, this is crazy. From there, we just stayed in touch and, whenever there's been an opportunity, we've been building ever since.
I mean, there wasn't a lot of forethought into it, honestly. We just dove in. From a improvisational sense, I would always ask him questions about different stuff that I figured he would have more knowledge than me on–and vice versa. Whenever we get together, we just put those things to work organically. Fortunately, everybody else involved works within that framework. Maciek Lasserre is the other composer and Gaston is the other emcee, with both of them having a connection in France. With them not being native English-speaking, to me not being native, French-speaking, there was that little bit of dissonance in between. But it wasn't a wide gap once we saw what everybody was doing. We're all kind of speaking the same language.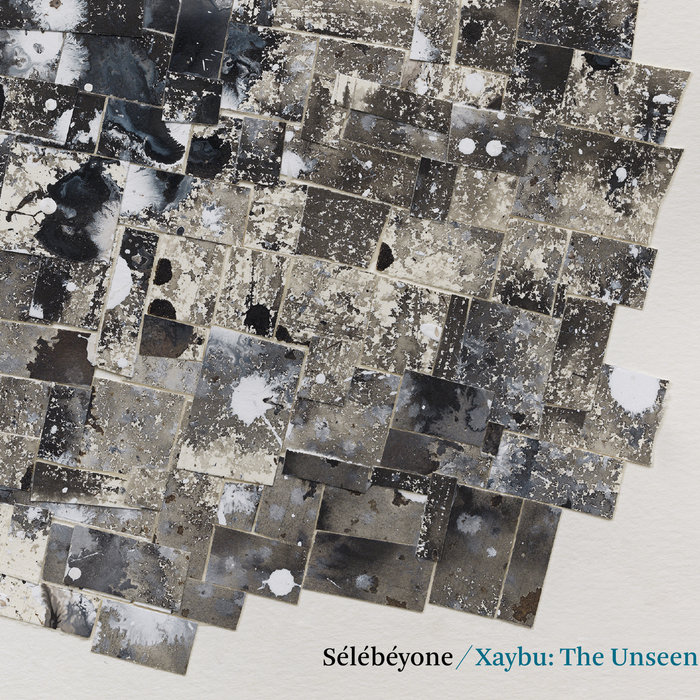 How did the process for this new record together differ from the one you guys put out in 2016? What were the logistical challenges or you faced or worked around?
The first project was all in person, thankfully. We were able to build that rapport and work through things to get them where everybody was satisfied. The current project was done, I'd say, 85% remotely, just because of the circumstances. It was exactly opposite from how we began things, but in having the time to sit down with all of the components and work until it was optimal for us, it was making the best out of necessity. So this album felt like more of a rigor in that way. Within that, because we had to put that much more energy into it, I think we were able to go further with it. And then also there was the fact that we had more time. The first album was kind of compressed because we were all working with the time that we had while we worked together. There's that difference within it in the working process. Without it being becoming too labored, I think we were able to build on what we had from the first time.
2022 marks the 20th anniversary year of Antipop Consortium's Arrhythmia. What did that album mean to you at the time of its creation and release?

To be honest, that was a situation where having group members and people outside of me challenged me to push things further. Considering that it was a follow up to what I felt was a pretty strong debut in Tragic [Epilogue], there were elements that I might have been trying to re-emulate or have an attachment to, sonically. The overall consensus was that this had to be drastically different from Tragic, more so than a continuation of it. We kind of realized halfway through working on the project that there needed to be a bump up in certain levels.
Working with Warp [Records], having them as a partner and having the label mates as a competitive influence in those ways, while these guys are all really pushing the envelope, we gotta do the same in our respective genre. Considering we were over here and becoming familiar with a lot of that stuff, it wasn't like super present, but it was also something that was playing in the background. There was definitely the consideration of knowing this has to stay in the test of time, so we gotta future proof it. So a lot of the ways that we were pushing was just so when we reach this point that we could look back and really say, you know, those guys were aiming towards the future.
What do you feel that you learned from the experience of making that record that you still apply to what you create today?

I'm a big student of Earl Blaize. He is like a mentor to me on the production and engineering side. During Arrhythmia, I had a lot of the ideas, but working with Earl, he showed me–more so on the mix side than on the production side. His style of engineering helped influence my production. And 20 years later, now that I'm mixing and producing records, I could look at how my time spent in the Earl Blaize school of mixing took me that much further.
My style of production is a close hybrid between the stuff that we did on Tragic and the stuff that we did on Arrhythmia. One of the key components about that change was the difference in the gear. Now, having a little bit more gear as well, we went in different directions. I definitely look back on that period and say, wow, okay. It seemed like a lot of gear at the time, but comparatively to a lot of studios, it wasn't even really all that much. It just felt like, now we have this one new piece of gear and now we have this one new piece of outboard gear. It just made a world of difference. Looking back on that time makes me appreciate whatever I have at the moment and not feel limited.
A significant chunk of the Antipop Consortium discography remains more or less out-of-print, not unlike De La Soul.  Is there any chance that we might see some reissues or remasters of Tragic Epilogue or Shopping Carts Crashing at some point down the road?
Yeah, we're working to that effect now, just trying to sort all of that out. It was one of those things where, because none of us is super active on social media, it's hard to kind of get a gauge for what the actual demand is. Everybody will say, oh, that was great, you should definitely, oh, I'd love to have. Then releasing it and getting it to those people is the task and the test. So we've had enough affirmation and confirmation that at least there's interest there digitally and for physical issue. We're just figuring out what quantities work and all the other logistical stuff. Sooner than later, we're gonna sort all of that out.
Seeing how time and trends work, we were right before the birth of the web and those things. A lot of our key history isn't documented in those ways. We are just super thankful that there is an interest and an anticipation for it. We, at this point, are just looking to service those fans.

Sélébéyone's Xaybu: The Unseen is out 08/26 via Pi Recordings. (Pre-order it)
---

---

Def Soulja & 183rd, 42 Square Miles (buy it / stream it)
The Bronx birthed hip-hop and continues to breed many of its dopest artists. Two of them–rising rapper Def Soulja and established indie producer 183rd–team up for 42 Square Miles, its title referencing a fun fact about their shared hometown. The joint album showcases more than their respective skills on the mic and behind the boards, their musical union an artful snapshot of a New York life. Ruthless reality rhymes over cinematic blockbuster beats categorize much of the streetwise record's first half, evidenced by "Chopped Cheese and Grape Soda" and "Directed By Hype Williams." Later on, the personal side becomes decidedly more pronounced as "Henry Privi" and "Long Ago" delve deep into some genuine pain and deep-seated fury otherwise kept at bay through self-medicating.
OBIJUAN & YUNGMORPHEUS, SLANG CASINO (buy it / stream it)
With an unconventional flow that condenses his verbose approach, OBIJUAN stands out in a class of talented underground emcees prone to free association. For SLANG CASINO, he goes all-caps with the marvelous YUNGMORPHEUS on the beat. With a wider Caribbean heritage in common, they infuse elements of the Bahamas and Jamaica into the sonic mix, most evident via sample selections and reggaefied cuts like "GUAPANESE," "LOSTLAND," and the "SNAKES N LADDERS." The title track reconstitutes a familiar funky groove for its loop base, yet the emcee bucks expectations by coming at it in his own unique way. That apparent ethos serves him remarkably well over the all-but drumless "RUMRUNNER" and the dubby and clattering "BANANALEAF."
Sauce Heist & Blunted Sloth, Heistin (buy it / stream it)
New York's own Sauce Heist has an ear for high quality production, evident from his work with the formidable likes of Camoflauge Monk and Spanish Ran. Coming mere months after his V Don collab The Minatti Report, he links with Blunted Sloth for this short but solid effort. Four tracks of dynamic street level lyricism come sandwiched between two notable instrumentals, the sluggish soul and sampled wisdom of "Violence" and the jazz-laced true crime of "Ocean Eleven." The rapper spits with his whole chest on "SeeMoreKitty" and the pugnacious "1090 Gz," letting his pals David James and Spoda take the lead on "1 Gun 2 Guns" and "Cea Lo's Chicken," respectively.
---

---