Irregular Vegetables, Vol. 87: Def Soulja
a Q&A with Def Soulja, 3 new songs you oughta know, and the weekly 420-friendly hip-hop links roundup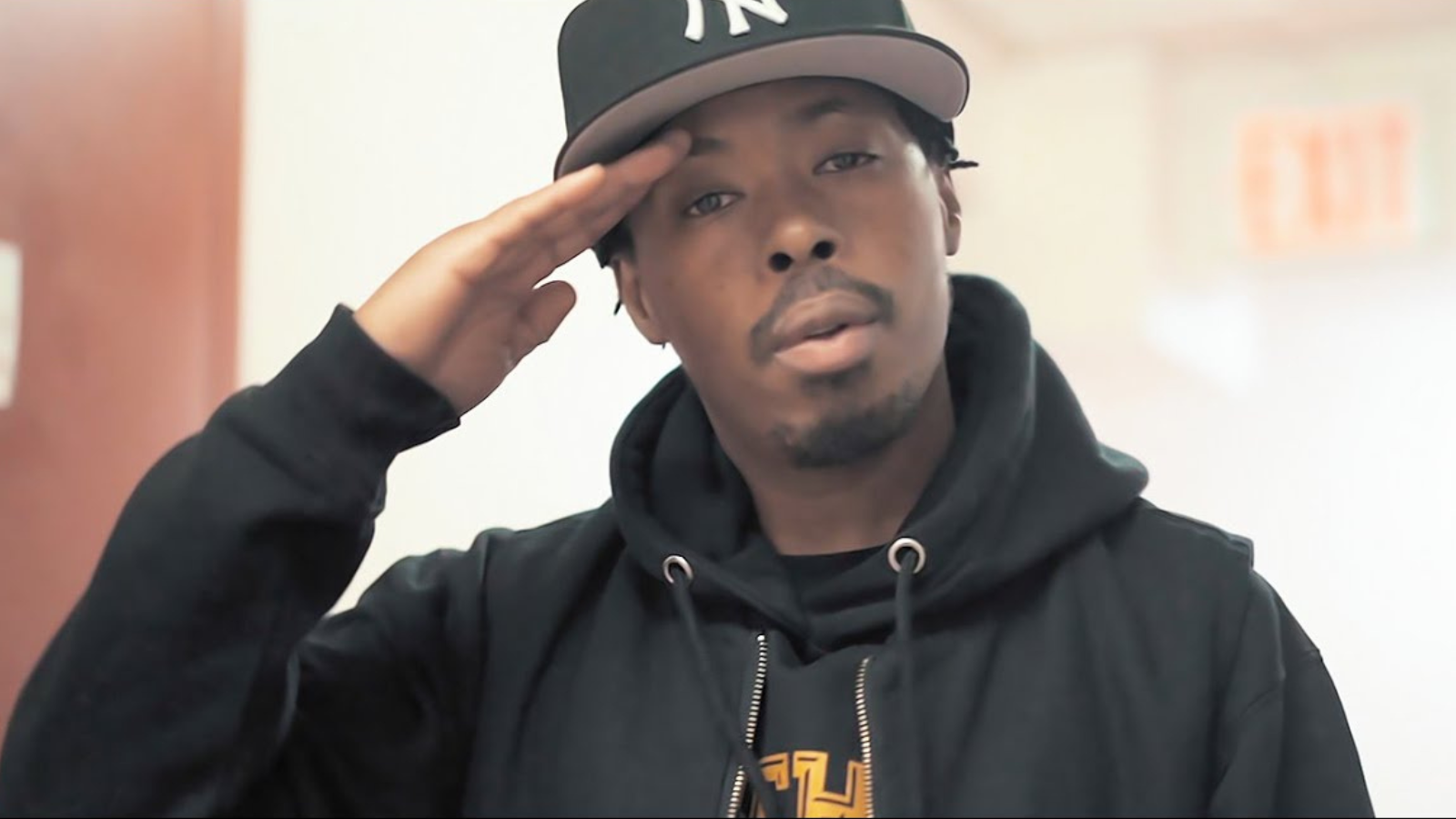 This newsletter marks the latest installment of Irregular Vegetables, a (semi-) weekly series of CABBAGES emails where I share links to recent writings from other hip-hop/rap/cannabis journos and critics, squeezing in my own work as I see fit. These 420-friendly editions hit inboxes on Thursdays.
Enjoy this week's reads and keep scrolling for a Q&A with Bronx rapper Def Soulja. Then stick around at the end for another edition of Crudites, where I recommend three recent singles/videos from hip-hop artists you may not be familiar with yet.
---

French Montana Has Never Felt So Free
"People always ask who I want to work with," Montana tells me, "and I would like to work with Max B when he comes home. It would do everything for my spirit." That chance may come soon: B's sentence has been reduced, and he's scheduled for release this year. When the duo was just starting out, New York radio all but ignored them. "We were like the villains of the city," Montana says. "When everybody counted us out, we would still go to the studio and make our best music, then drop it on mixtapes," including the classic Coke Wave compilations. "We were not worried about numbers or politics. We come out victorious with no radio and no scams. The streets just picked us." Still, with more than twenty mixtapes under his belt, Montana says, "New York wasn't showing me any love. I got blackballed. I had to go down South to get my love." In 2009, he began teaming up with Southern artists like Waka Flocka Flame, Gucci Mane, and Three 6 Mafia. (Read more at Esquire)
The 'World's Biggest Cannabis Scam' Is Totally Unravelling
JuicyFields, a firm originally based in Germany but which moved to Amsterdam earlier this year, promoted itself as a business that would make investors, named "e-growers", rich by putting their savings into legal cannabis plantations. But now, JuicyFields is looking like being the biggest cannabis industry scam of all time. Since mid-July, investors have no longer been able to log into their customer accounts. Up to 500,000 investors – that's how many there were at last count, according to JuicyFields - could be affected. The potential damage could be somewhere between tens of millions and several billion euros. (Read more at Vice)
George Clooney's Tequila Is Taking Over Rap
Tahir Hemphill, a multimedia artist and researcher who created the searchable rap-lyric database Rap Almanac, has also noticed this trend. "When you talk Hennessy, you think about Black & Milds, Yankee fitteds, Timbs. You think about Hennessy, henrock," Hemphill told me, dipping into a dramatically lower register. "Casamigos is definitely a different lifestyle." He thinks its popularity in hip-hop has to do with the way the brand speaks to a modern take on the finer things: "It's imported; it has four syllables; it's [in the] Spanish language," Hemphill said. "It makes you fancy." This tracks with one of the reasons rappers started mentioning specific brands of alcohol decades ago."It's not just 'I ordered champagne'; they want to tell you how expensive the champagne was through the brand or how top-shelf it is," Tuma Basa, the director of Black music and culture at YouTube, told me. "Artists are trying to paint an accurate picture of the lifestyle that they're selling to the audience, who's living vicariously through them." (Read more at The Atlantic)
Jacob Plowden, The Harlem Resident Making Drugs More Equitable
Many legacy operators, those who were selling and distributing cannabis before legalization, are hoping to continue their careers in the burgeoning legal market. Yet, this transition can be a confusing and novel concept, full of paperwork and applications unfamiliar to the legacy operator. Plowden is hoping to simplify the process. Plowden, 31, a lifelong Harlem resident grew up surrounded by the effects of drug prohibition, also known as the war on drugs, which disproportionately punishes and incarcerates racialized individuals. Frustrated by these inequities, Plowden and Nelson Guerrero created the Cannabis Cultural Association (CCA), a New York-based nonprofit helping marginalized individuals, typically folks of color, transition to the legal market. "We decided to be our own problem-solvers," Jacob Plowden says of co-founding CCA with Guerrero in 2015. (Read more at Cannabis Business Times)
Nearly Twenty Years Later, Little Brother's 'The Listening' Continues To Shape Hip-Hop
Little Brother's far-reaching, trendsetting appeal wasn't apparent to everyone in the early 2000s. At the time, after 50 Cent and G-Unit's hostile takeover, rap had begun to feel as polarized as voters were over whether the U.S. should invade Iraq. Indie powerhouses like Rawkus and Def Jux catered to fans of unapologetically underground hip-hop, serving as alternatives to the blithely sadistic jingle of 50's ubiquitous "Wanksta." Little Brother were neither staunch subterranean agitators like other underground rappers, nor mainstream-sanctioned stars. Some listeners didn't see them coming. (Read more at Rolling Stone)
Why Cannabis Company Curaleaf Wants To 'Integrate Into Culture' To Build Its Brands
Early on in his music video for his song "Light My Fire," Sean Paul showcases a package of edibles from the cannabis brand Select. Getting the brand featured in the video, which was released last month, is part of Select parent company Curaleaf's effort to make its brands more normalized and part of culture, according to Sydney Chernish, vp of brand marketing for Curaleaf. Working with celebrities like Paul is " becoming more and more of a marketing tool we consider," explained Chernish as it can help the company "transcend some of the intricacies of the state-to-state" cannabis advertising regulations. Though Curaleaf products are now available in 22 states, each of those states have their own regulations on what is possible for cannabis brands when it comes to advertising, making it difficult to run traditional advertising and marketing efforts. With that being the case, finding ways to be part of culture has become more appealing and an important business imperative. (Read more at Digiday)
---

---

Three questions. Three answers. That's a wrap.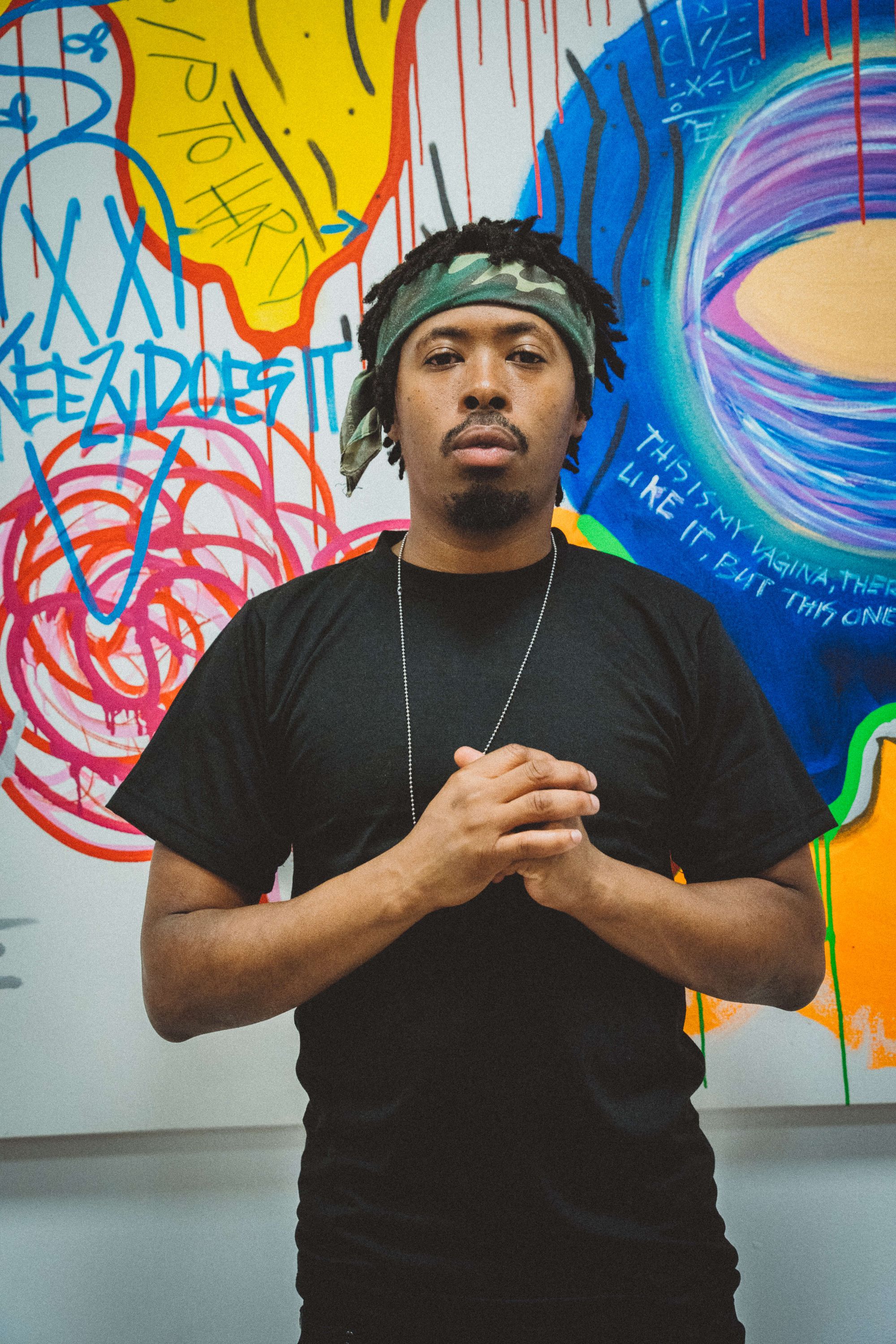 Born and raised in The Bronx, rapper Def Soulja has been building with New York artists including Rome Streetz, Bub Styles, and Streeta G. Keeping that same energy, his latest project 42 Square Miles pairs him with seasoned producer 183rd.
You've been rapping for some time, but in recent years your profile truly began to rise. As an artist, what do you consider the most validating experience leading up to this point in your music career?

I would say the most validating experience is that I finally found a way to break through the door and to get people to start tuning in. I've been rapping for so many years and I felt like I kept running into the same wall every time. So, to see that people are listening and enjoying my art is very validating.
The title 42 Square Miles nods to your hometown of The Bronx, which you share with producer 183rd. How has this borough in particular shaped you as a rapper?
Man, growing up in my neighborhood, which is E. 180th and Southern Blvd., was rough. In the '80s through the '90s, we were one of the worst areas in The Bronx. Heavily drug infested, a lot of broken homes, gun violence, stray dogs with rabies, etc. Seeing and going through this as a youth really shaped my way of thinking, because I had to grow up quick. So when you hear my music, you're going to hear pain and frustration. But you also hear fun, because we survived through a lot of those dark days and as an artist that raps, I want The Bronx to get the shine it deserves. I feel like we a shadow in NYC, the place nobody wants to come to. Even though we are "The Birthplace of Hip-Hop" and we had artists like Big Pun, Fat Joe, KRS-One, Slick Rick, Drag-On, etc., we still don't get the respect and I don't like that. I want to change that and I will.
Songs like "Henry Privi" and "Long Ago" come from a very personal place, dealing with family history and tragedy. Do you find it cathartic or therapeutic to rap about these difficult subjects?

I find it very therapeutic, because this is the only way I know how to get it out. "Late night thoughts create tears full of pain, those tears then paint a portrait on the page." That line right there speaks volumes. It's just something about writing down your experiences, whether it's trauma, relationship problems, being a father, or whatever, that brings me comfort. I really fell into a deep depression behind my son's passing that talking with someone wasn't helping. All I wanted to do was drink and smoke because that helped me not think about it as much but not knowing it was doing more harm than anything. So in a way, music saved me because, without it, I'd probably be lost.
42 Square Miles is now available wherever music is streamed or sold. Purchase or stream it here.
---

Three new tracks for you to snack on...
Ashoka & Deante' Hitchcock, "Sleep On Me"
Ev Bird & Boldy James, "The Ring"
Nam Nitty, "Dead Pre$ident$ (feat. Spoda and Scrooge Owens)"
---