Infinity Knives And Brian Ennals Are The Epitome Of Public Enemy
+ reviews of the latest from Apollo Brown, Hio, and Mixed Meteor. This is CABBAGES #105.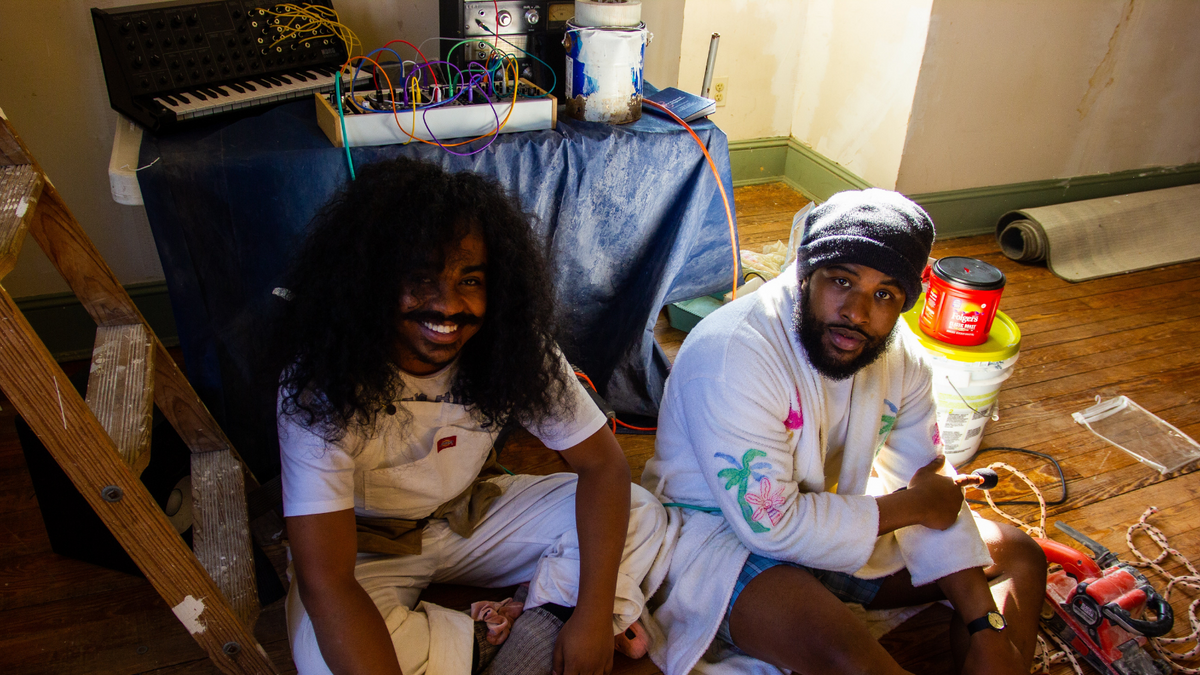 On a recent episode of the New York Times' entertainment-meets-culture podcast Still Processing, co-host Wesley Morris shared a revelation. After decades of enjoying Montell Jordan's enduring R&B/hip-hop hit "This Is How We Do It," the culture journalist now heard it in a whole new context after coming to the realization that, lyrically if not musically, it's a country song.
While that contextual reframing may confuse some, Infinity Knives is, assuredly, the type of artist who gets that sort of thing. "King Cobra was actually supposed to be a country record," he says of his new album with Brian Ennals, prompting and then receiving affirmation from his repeat collaborator. "I don't know what the fuck we were thinking, man–it's the cocaine sometimes, you know. But then it just became this."
Setting aside the composer-producer's yayo quip–a reflection of the rapport and sense of humor he shares with his rapper cohort–the fact that the Baltimore-based duo's follow-up to the well-received hip-hop outing Rhino XXL could've gone Western is no joke. The volatile contents of King Cobra are fundamentally American, from the Bomb Squad indebted beat structures to the scathing topical bars covering matters pertinent to contemporary Black lives. A cursory listen will no doubt evoke Public Enemy's era for some, yet the intricacies from both artists unfold on repeat plays.
On paper, they may seem an unlikely pair. Ennals' musical history as a Baltimore area rapper predates that of his current producer by enough time that their hip-hop reference points from growing up differ considerably. "I remember Ice Cube when he was scary as shit," Ennals says, also citing Canibus and Inspectah Deck as major influences on the way he writes and performs his raps. "That energy is part of what I understand hip-hop to be." That clearly shows throughout the album, by way of his piquantly witty and anti-establishment lyricism on songs like "A Melancholy Boogie" and the cop-condemning "Death Of A Constable."
Even beyond the age difference, the avant-garde inclinations evident on Infinity Knives' instrumentals would prove non-starters for the vast majority of emcees. Some of his ideas, like "The Bushman" or the similarly plaintive "Theme From King Cobra" don't neatly fit into the vocal mode, yet he nonetheless makes space for them amid the more boisterous tracks. Their inclusion may compel hip-hop purists to mistakenly label them interludes or segues, something Ennals attests to hearing amid the initial feedback he's received. "That hurts my heart when people do that," Infinity Knives says, quickly following with a laugh.
Ennals instinctively rushes to the producer's defense. "It's the sonic glue that holds the shit all together. Those are songs just as much as 'Death Of A Constable' is. So, hopefully, the people that are just listening to it as a hip-hop record will start to hear that shit a little bit more and kind of tune into those other influences."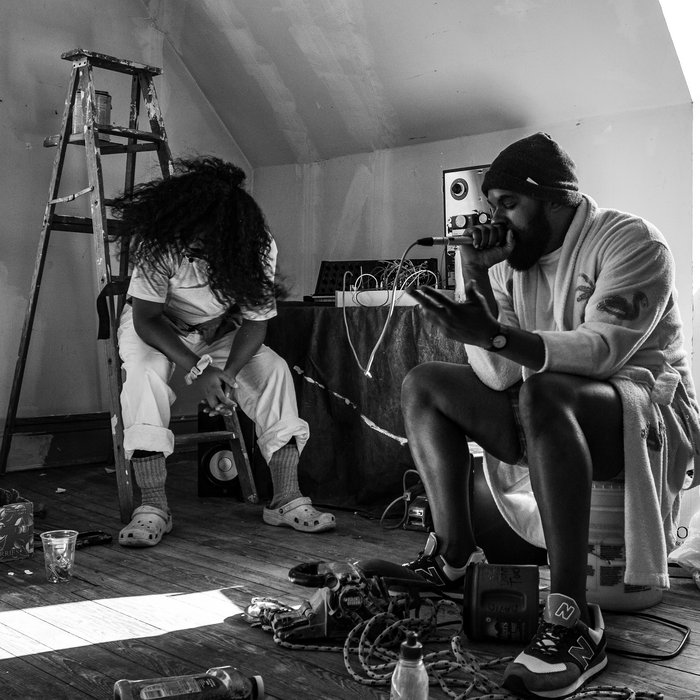 One can't help but marvel at the way their respective talents and tendencies do commingle, as on King Cobra tracks like the hectic "Coke Jaw" and the cathartic "Sambo's Last Words," or also the explosive "Black Addicts" off Infinity Knives' somewhat genre-agnostic solo album Dear, Sudan. Take, for example, "Don't Let The Smooth Taste Fool You," a King Cobra standout cut. "That song's in 10/4 time, and Brian was able to really rap in that time signature to and still make it sound natural," Infinity Knives says. "I don't know if there's any other rap songs in 10/4. I mean, that's rare in jazz, you know? I know Brian wasn't getting beats like that back in the day."
"I've worked with other producers, but I would say this is the first time I've been produced," Ennals says of their creative partnership. "He's way more involved than anybody else I've ever worked with, which honestly, man, has just been a huge fucking relief."
It may sound trite to say that they bring out the best in one another, but it's hard to deny how urgent Ennals sounds over Infinity Knives' music. Together, just an hour's drive from Washington D.C., they've tapped into the compounding crises of American life and, harnessing their fervor and furor, made art in the process. "We're not revolutionaries or activists," Ennals says, "but we want our music to be the soundtrack when those people are rioting or blowing a cop car up."
Feeling so vital to this particular moment in the country's history, King Cobra accomplishes what Kendrick Lamar's recent Mr. Morale & The Big Steppers did not, at least to these ears. Indeed, a number of people–Ennals included–expected the 2018 Pulitzer Prize winner's latest to speak to those themes, and were taken aback by his not infrequent fixation on being cancelled. "I just knew Kendrick's new album was gonna be about these institutions and breaking them down," Ennals says in retrospect. "I was like, he's gonna take all of King Cobra's shine. And instead he's Chappelle-ing it up and shit."
"Are you trying to impress the lowest common denominator people or do you actually feel like cancel culture is destroying America," Infinity Knives wonders aloud about Lamar's intentions with the record. "Are you a charlatan–"

Ennals adds, "–or are you actually a moron?"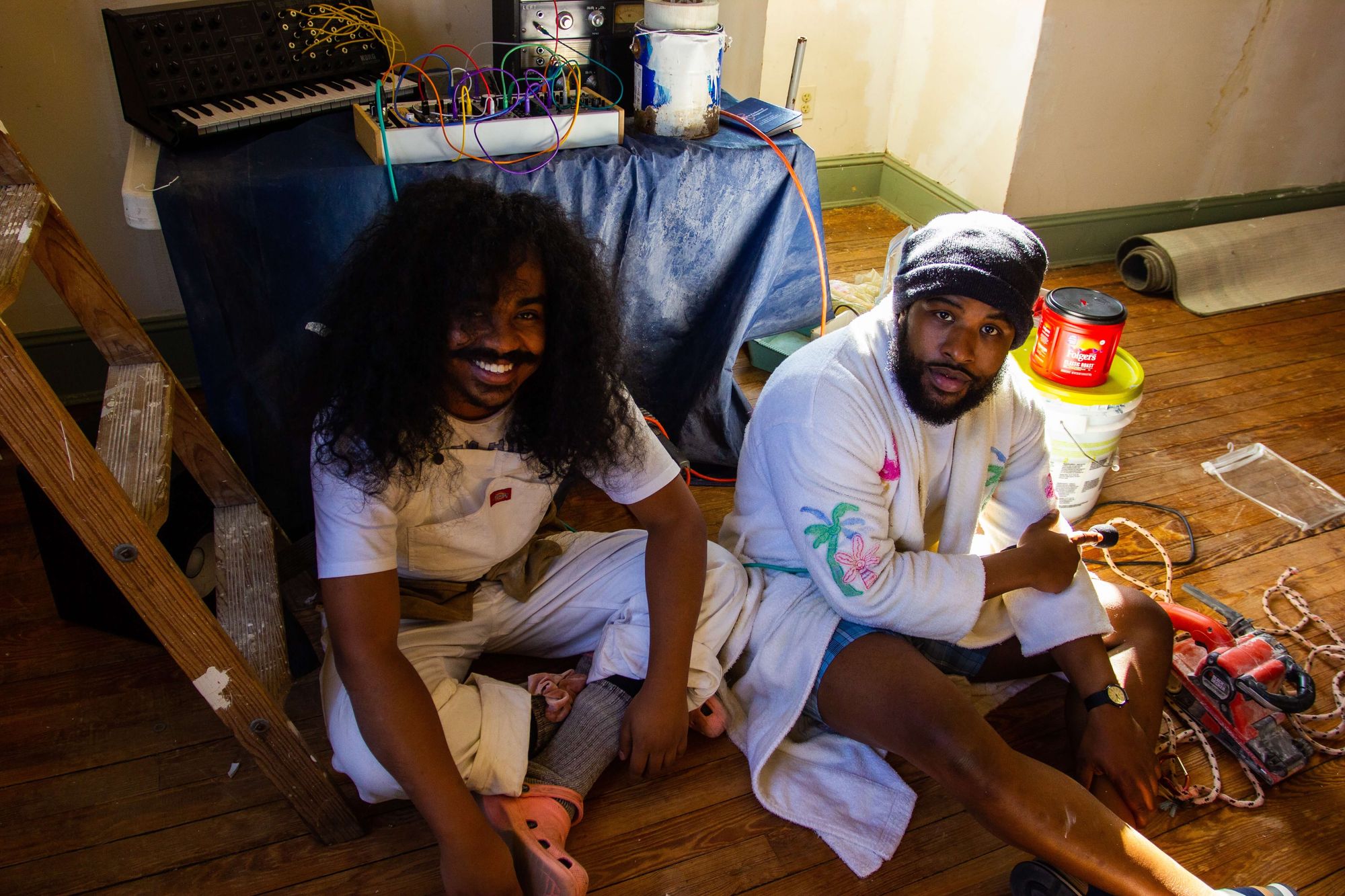 ---

---

Apollo Brown, This Must Be The Place (buy it / stream it)
Mello Music Group heads know Apollo Brown well by now. All-but synonymous with the label, the Detroit producer has worked on what feels like countless projects there, building with Che Noir, Joell Ortiz, Guilty Simpson, and Stalley, to name a few. His first fully instrumental LP in some eight years, This Must Be The Place eschews emcee talking heads in favor of focusing on sunny and soulful new bap. A testament to his dedication, these 21 crisp constructions depart from the crusty crackle fetishized by those in the slapdash lo-fi scene. Early entries "Got It Good," "Time Lost," even the warbling "Flowers Die" all feel fundamentally fresh in both senses of the word. Nostalgia is fondly present amid the buoyant breaks and grooves of "Catching Moments" and the shimmering "Jupiter Gold," among others. The well-sequenced album never lets its sense of escapism waver, resulting in something slightly outside of time that arrived at the perfect time.
However you came to accept jazz in hip-hop, To Pimp A Butterfly likely occupies some space in your brain rent-free. Though Kendrick was hardly the first to integrate jazz instrumentalists into the process, it's great to see other artists like Hio explore this particular approach. On WHO, the rapper/saxophonist employs more than two dozen producers and players to execute his view, one often concerned and contemplative. An Atlanta native of Ethiopean descent, he generates a series of digable moments beginning with its inwardly gazing "Intro" and carrying on through the limber admissions of "In Between The Bloom" and the paternal absenteeism of "Colorblind." He spits in colloquial cool tones with poetic fervor on "Reste Calm" and the Fitzroy convo "Blackstar." After about an hour, he closes with smooth instrumental "Deja Vu," letting the sax speak for him instead.
Helmed by LC Rivers, a Chicago based visual artist and producer who almost signed with Chocolate Industries back in the day, Mixed Meteor is a loose collective of his close associates and literal brethren. With three (okay, four) appearances by Illinois native Defcee, the compact REINCARNATE swings between beat-based compositions and agile rap features. (The emcee excels over the rollicking rhythm of "The Sequel Is Ill.") Rocksteady clashes with crunk on "Slaughter," while "Bromantic Lamentation In 3 Hearts" stretches its proverbial legs on a more leisurely tip. Interludes "Birth Canal" and "I Was Here" capture ideas that, with more time, could have made for some jams, but the self-restraint pays off in its own way.
---

---