J.Rocc Loves L.A. Like Hip-Hop Loves Jazz
A Q&A with the L.A. producer + reviews of the latest from ELUCID, Magnetic The Shaman & ewonee, and Moor Mother. This is CABBAGES #104.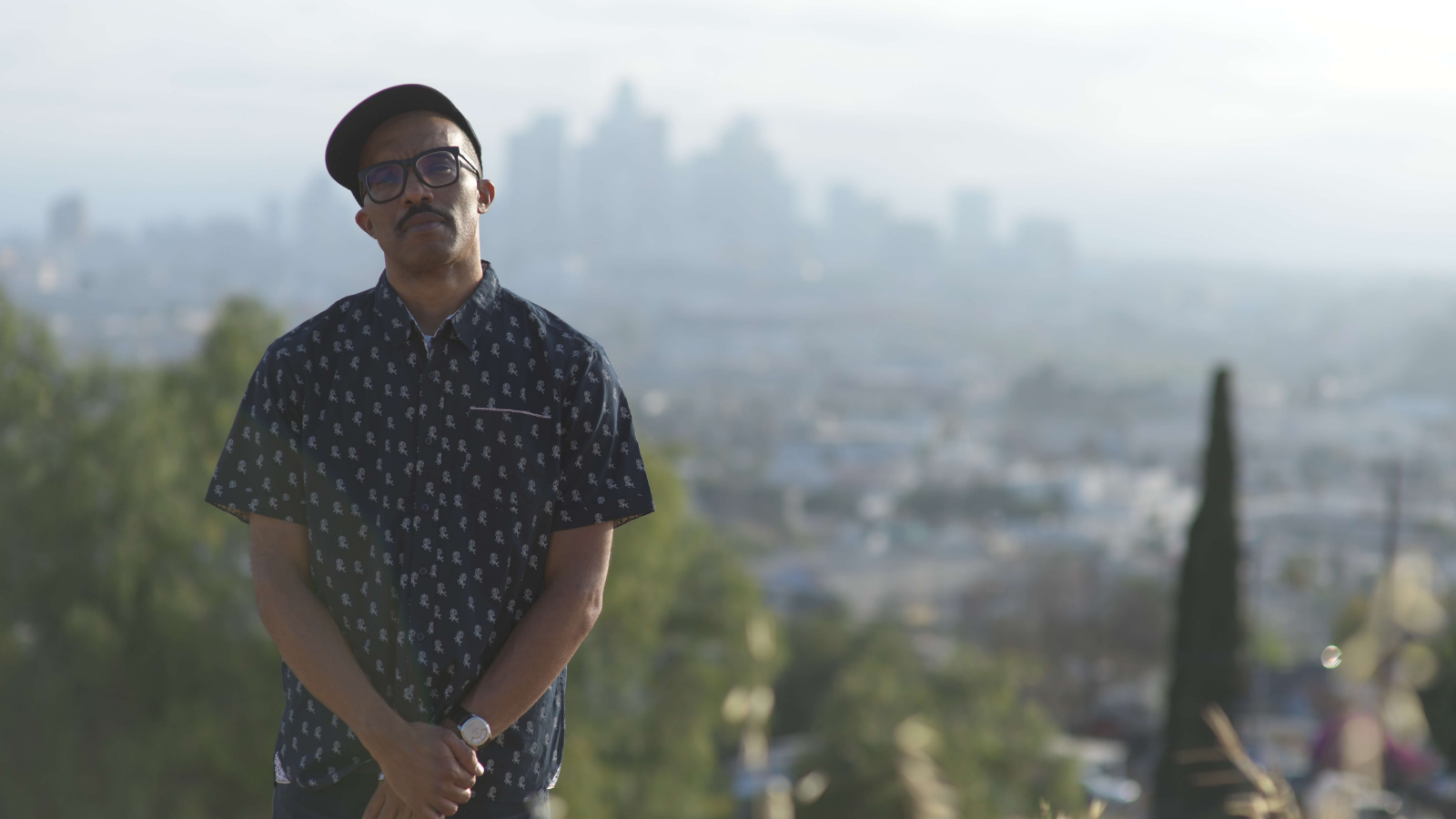 Magnetic The Shaman & ewonee, Afronautica (buy it/ stream it)
Hip-hop exists but for a series of circumstances–some good, some bad, some forever ethically grey–commingling at just the right moments in American history. Black nationalism, white flight, and Latinx gangs in the 1960s and 1970s have as much to do with the genre's natural inception and organic emergence in New York as do the Harlem jazzbos and The Bronx's spoken wordsmiths. Such precursors, trends, and traditions congealed in the summertime heat roughly 49 years ago to make DJ Kool Herc's "Back To School Jam" more than just some party.
Nearly five decades in, this music's resilient spirit lives on the charts, in the battle scene, at music festivals of all sizes, on your personalized algorithmically-served playlists, in the clubs, out your speakers. To hell with ignorant outsiders and aging grumblers, somewhow equally incapable of listening beyond the major labels' imposing streaming era stranglehold. Hip-hop and rap remain diversely woven twin tapestries comprised of thousands of sonic and thematic threads to run our fingers over. We are blessed to know such luxury in our time.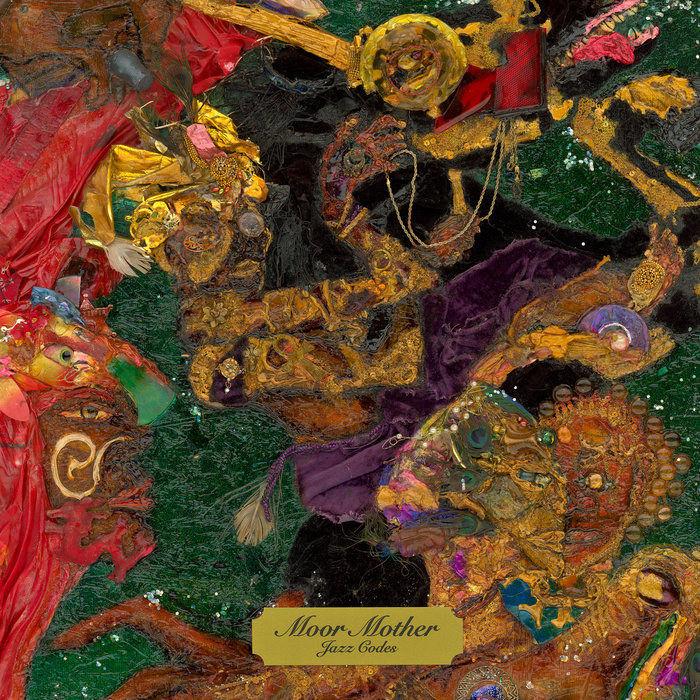 Though it may be hard to locate The Last Poets' motif amid the current rap patchworks of, say, Jack Harlow or Latto, that's not necessarily a bad thing. After all, it's nice to have choices. At any time, one's thirst for inner city griots served over jazz-indebted production can be slaked elsewhere, as on the latest from the prolific Moor Mother. Relatively distant from the mostly self-produced and exploratory clatter of 2016's Fetish Bones, her debut under the moniker, Jazz Codes comforts though never coddles. An exfoliation of 2021's Black Encyclopedia Of The Air, musically speaking, her new album outmaneuvers its confluent predecessor on the accessibility tip. Yes, there are still instances designed to buzz the ears, as fans should expect from a Moor Mother record by now. Befitting of its title, "Noise Jism" comes in analog spurts and departs without a word, leading abruptly to the two minute poetic provocation "Thomas Stanley Jazzcodes Outro."
For the most part, Jazz Codes draws listeners closer with the intimacy and humidity of a packed basement blues gig or midnight poetry slam. True to form, Moor Mother's words can enrobe the neck like an expensive boutique's scarf or, conversely, act as fresh razors ever so lightly pressing against goose-bumped flesh. "Meditation Rag" incredibly does both, its distant horn and skittering drum kit trembling under the weight of her stanzas. So too does the utterly masterful "Rap Jasm," in which she conjures LL Cool J and Outkast both conversationally and proprietarily before erudite emcee Akai Solo boldly steps out of her shadow to spit some profundities of his own.
It's hard not to be overshadowed by a talent as imposing and sui generis as hers, yet her chosen collaborators rise to the occasion admirably. The increasingly unpredictable Fatboi Sharif literally howls behind the conflicted swing of "Blues Away," while singer Melanie Charles lends pristine neo-soul clarity to the mysterious mental riffage of "Woody Shaw." To these ears, Jazz Codes sounds like the kind of freeing record Moor Mother has always longed to make–on her own terms, with her own people, in her singular voice. She's clearly succeeded here.
ELUCID is no slouch in this field either. Benefitting from Armand Hammer's post-Haram repute, the New York native continues to take big swings as an emcee on I Told Bessie. Forgive the cheap pun when I say this one's a touch or two (or three, four) more lucid than Small Bills' Don't Play It Straight, a conceptually liberated 2020 trip between him and producer The Lasso. While some of that gonzo marrow makes its way onto the plate here, most directly via their reteaming on the gauzy "Ghoulie," this album feels more like a hearty, familiar rap feast than that prior surrealist tasting.
Now when I say familiar, that has more to do with knowing touchpoints than predictability. "Spelling" opens the album with the words of political philosopher Dr. Joy James (spoken by her) and ELUCID's recited bits of Amiri Baraka, a Black writer whose pointed, poignant, and, to some, prejudiced pieces included an abundance of august music criticism. (If this ingredient reveal of the song's sauce turns out to be tantamount to sample snitching, let me apologize in advance.) The song journeys from the poet's indictment of earthly racism near the ostensible twilight of codified American segregation to the rapper's gospel mantra lament of a heaven where he can't even sit down. This here is precisely why ELUCID continues to command such respect in the proverbial hip-hop underground, via the intentionality of his choices. And on a record as purportedly personal as I Told Bessie, a purposeful approach proves all-but vital to its overall stellar execution.
Among ELUCID's microphone strengths, of which there are multiple, remains an ability to land his ideas bar-for-bar. On the surface, "Bunny Chow" and "Impasse" might seem like supreme streams of consciousness collected on the page and then sifted through in the studio. But these are more than mere vibes, but rather stories told compellingly by someone uninterested in following conventional narrative. That segment of his skillset explains how he's been able to go toe-to-toe in duos with lyrical powerhouses R.A.P. Ferreira and billy woods, respectively. The latter of these gents shares executive producer duties here, lending his own remarkable verses to "Mangosteen" and The Alchemist's sparse offering "Nostrand," among others.
Where, then, does that leave someone like Magnetic The Shaman? Junior to ELUCID and Moor Mother in both age and stature, the Philadelphia rapper's unapologetic admiration for the sounds of hip-hop's past may not endear him to the subset of overthinkers drawn to the other two. Yet to overlook the ewonee-produced Afronautica would be dumb as fuck, its clever and concise display of wordplay executed with a confident, damn near Drake-esque ease.
There's a nerdily omnivorous twinge to Magnetic's rhymes, evident as he sprinkles Tony Chachere's seasonings and BoJack Horseman subplots into "Find The Cure." Committed to rap's glorious chest-puffing tradition, he slings punchlines that hit like middleweight jabs, biding his time before exploiting knockout opportunities on "capiTal T" and "Mama Got Her PhD." Should anyone suggest that he's not serious enough, the topical "Heartless In Hollow Bastion" exposes bruises and wounds tended to with intellect and street smarts alike. Even as he winces from the pain, his flow on that track and jazz-hopper "Savoir Faire" is so fluid that it has the power to drench and, if he so chooses, to drown.  
---

---

Three questions. Three answers. That's a wrap.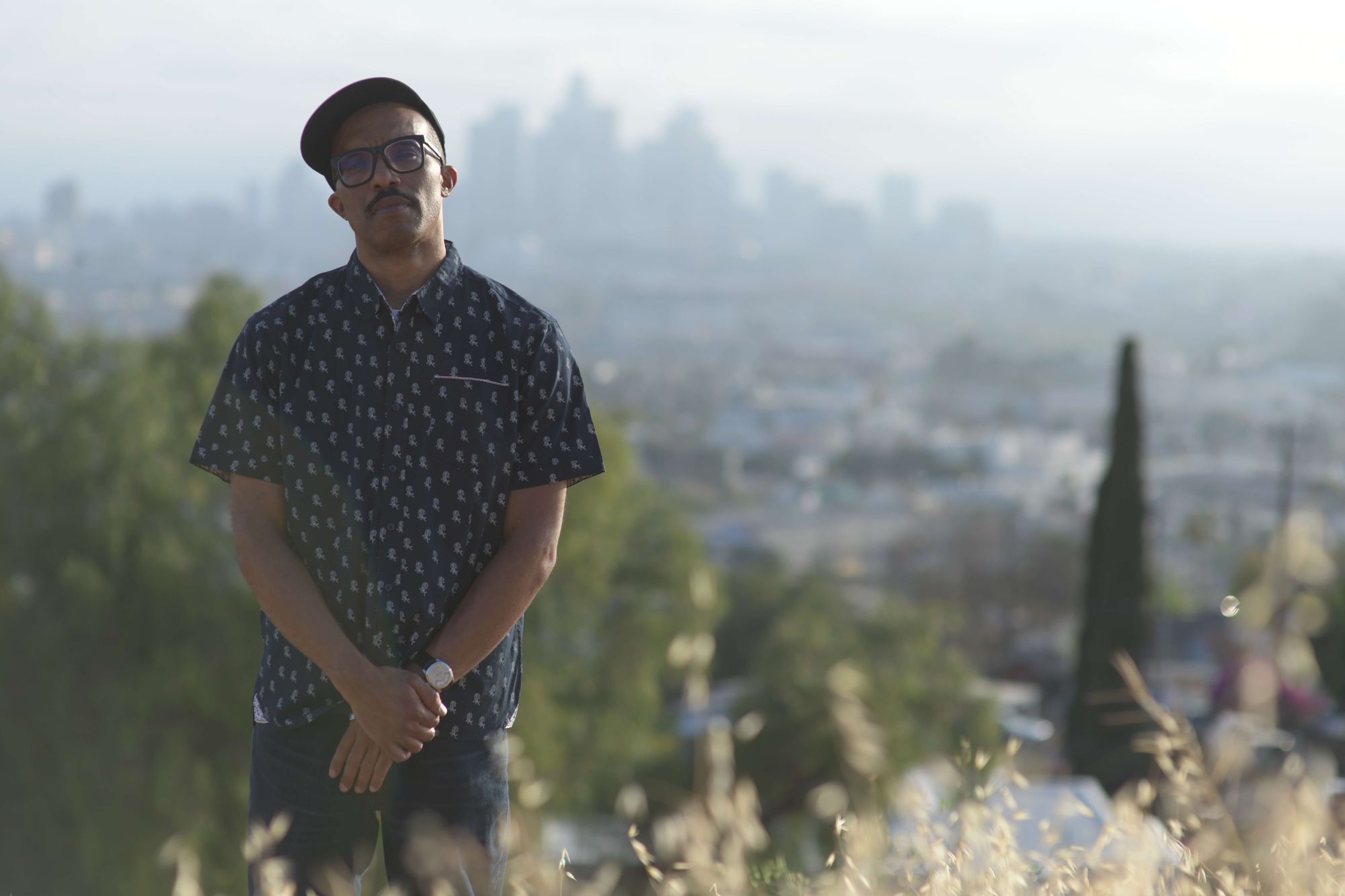 DJ/producer and Southern California native J.Rocc has long been an integral and invaluable contributor to hip-hop both in Los Angeles and beyond it. A Wonderful Letter marks the Beat Junkies founder's first proper album since his 2011 solo debut Some Cold Rock Stuf, also released via the storied Stones Throw record label. As its title implies, the full-length serves as an audio love note to his city and its music, past and present, with notable contributions from The Egyptian Lover, The Koreatown Oddity, MED, and more.
How did you decide to frame this album the way that you did, as this sort of letter to Los Angeles?
It just came out that way. I didn't think of the title until after the album was already done. It was already sequenced and I already had what I wanted on it. I didn't wanna just call it J.Rocc or, you know, Album Number Two. I didn't wanna come with like a super corny title. And then I was just listening to it one day and I was like, damn, this album actually is an L.A. dedication. I didn't mean it to be, but being here just influences you so much. And it, it just turned out that way.
I've been working on this probably for three, four years, here and there. Even the "L.A. Anthem," that beat I've made probably like four different types of beats with that, you know? I found one that I actually was like, okay, now this is dope. Before, I'd just looped it. But then I'm like, this is too good of a thing just to loop. And then I finally got it right. Some of it, you know, two months before I had to finish it, Koreatown ("The Changing World") is one of the last songs that I made for the album. "L.A. Anthem" might have been the first rap song that I got back, the first one that people [LMNO and Key Kool] that returned it quick. If you know me, then it makes perfect sense. Those are the homies and, man, they smashed it. I didn't give them direction; I just gave him the beat. I'm glad they stuck to the subject. It's [a] Visionaries moment, man, back to like "Blessings" or "If You Can't Say Love," the early stuff that I've done for them. Not a lot of people even accredit me to those, you know? A lot of people don't even put two and two together.
"Pajama Party" is low-key my favorite song on the new album, maybe just because it's with Egyptian Lover. Can you tell me a bit about working with him on that?

That's the homie. I did scratches on his album, 1985. That's just someone that I've been able to call a friend, definitely someone I can text and be like, yo, E, you ever heard this? We have lunch. So it was only right to be like, yo, E, I'm making an album, man. I'd be honored if you would just do something. And I wasn't expecting what he did. I sent him the beat and then one day I just got a text with like a sheet of paper with the lyrics. And he was like, I finished the song. I got it back and my mouth just dropped. I heard the vocoder. It had the breathing. I was like, oh this is Egyptian Lover all day. It was a honor, man.
My album is for L.A. and it's only right to have Egyptian Lover on it. That's the O.G. of L.A. to me. He's still doing it, still making new records. He started in '84 and he hasn't changed his style once. He may have attempted to do a couple things, but he always he'd stayed what he does best. He always does it. And he doesn't like give you some other crap where you're like, ugh, Egyptian Lover doing a boom bap hip-hop beat. No, he doesn't do it. He's a legend just for that.
Over the years, your production style has evolved, particularly in the way in which you're using samples now. No sample snitching, but what you did on "No Bad Drugs" is pure genius. People just need to listen to it and they'll figure out what's going on. But, for you, where does that work within the A Wonderful Letter concept, or was it more just a fun thing to be able to include that you put together?

It was a little bit of both. It was a beat, and then I liked the beat still. I didn't wanna just waste the beat. With everything, it goes through different variations . It could have been me just scratching at first, or then it could have been me [vocalizes sound effects] over it. But then I was like, nah, you gotta make it a song. It's gotta be about something. I didn't want to just make it a beat and then like try to figure out a title. I was just going through different stuff, and that's one of the things that I've always laughed at, that whole record that I messed with. That's like something that we would, me and Madlib actually, would always crack jokes about. I was like, man, I gotta freak this. I just started messing with it and I was like, oh, snap, I don't need no bad drugs. [laughs] I just started having fun with it, you know–sing it with me! Sing along now! And then it's perfect. I made that, and then I have the song with MED where we're talking about drugs and love. So it's like, oh snap, this is perfect. This is gonna work in between this now. It was fun at first, but then it made sense later. It made a lot of more sense later.
J.Rocc's A Wonderful Letter is out now on Stones Throw Records.
---

---