Irregular Vegetables #107
3 new songs you oughta know + the weekly 420-friendly hip-hop links roundup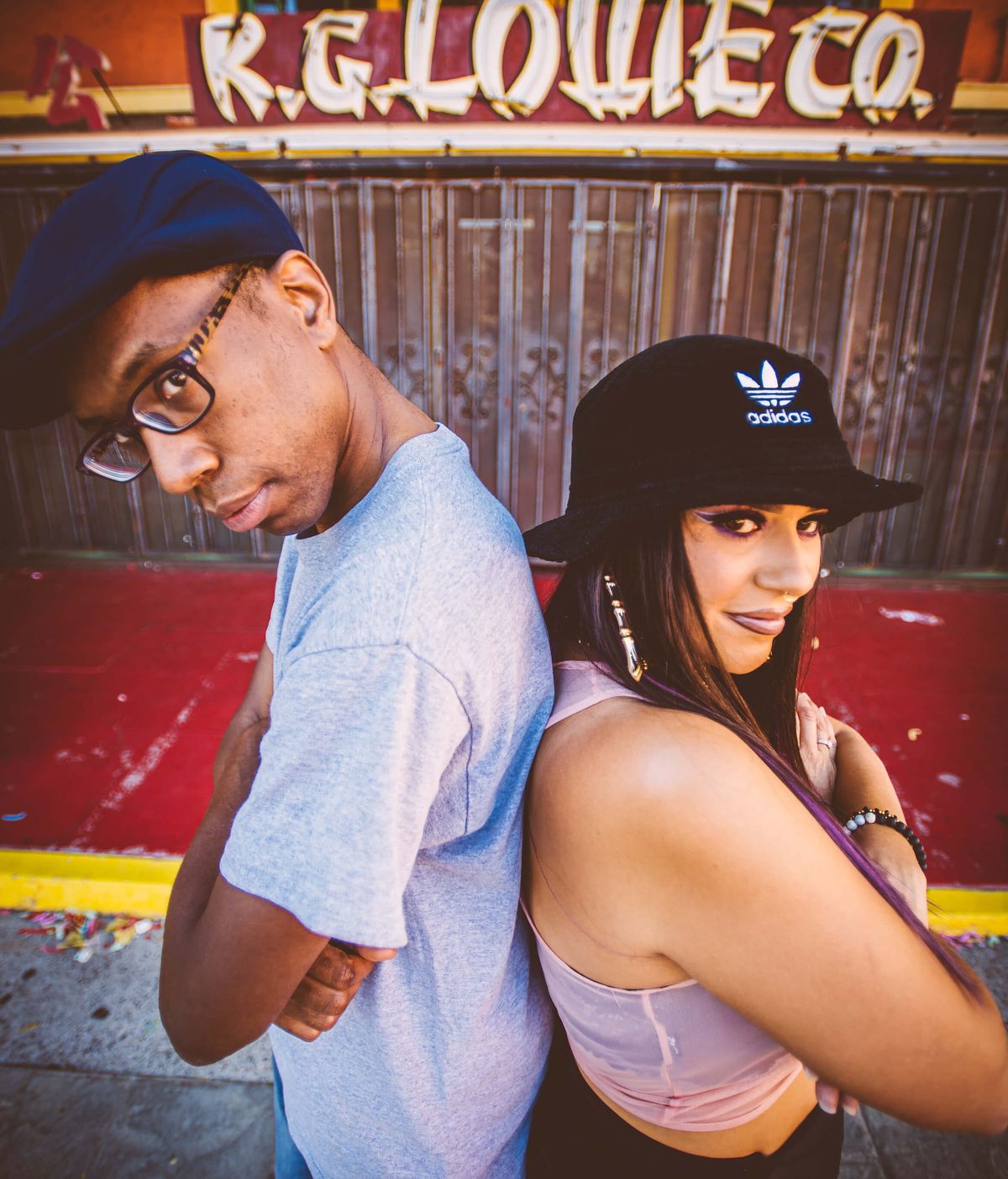 This newsletter marks the latest installment of Irregular Vegetables, a (semi-) weekly series of CABBAGES emails where I share links to recent writings from other hip-hop/rap/cannabis journos and critics, squeezing in my own work as I see fit. These 420-friendly editions hit inboxes on Thursdays.
Enjoy this week's reads and keep scrolling for another edition of Crudites, where I recommend three recent singles/videos from hip-hop artists you may not be familiar with yet.

---

Is The Future Here for Brooklyn's Live Rap Scene?
Progress is rarely a straight line; it can be a slow, awkward, even painful process. You can imagine a critic seeing what's occurring in rooms like Baby's All Right and Elsewhere as another step in the gentrification of rap — now reduced, along with every other genre, to a homogenous mood or tone to toggle between on your streaming app of choice. These days, for better or for worse, anyone following the right IG page can be tuned in to the live rap scene. But if you're feeling generous, you could also view what's happening today as a return to the chaotic blend of people and ideas that once commingled in the Bronx, decades ago. "We're dealing with an art form that's literally coming up on 50 years plus," [Fatboi] Sharif says. "Back in the day, it was hip-hop in certain venues on certain nights at certain times, but now you're not going to hear a song that doesn't have a hip-hop influence. You're not going to see something on TV that's nothip-hop influenced. It crossed over into everything." (Read more at Rolling Stone)
Rapper Freeway's Kidney Disease Helped Hip-Hop Embrace Aging
Leslie Pridgen, better known as the gravel-voiced, truth-telling rapper Freeway, used his story to help more Black men feel seen by hip-hop. After being signed to Jay-Z's Roc-A-Fella Records in 2001 at age 23, reaching the Top 5 on the Billboard 200 at 24, and performing around the country before 30, he was diagnosed with diabetes in 2010 at age 32. Five years later, he found out he had chronic kidney disease and received a kidney transplant in 2019. His nights at the club were replaced with four-hour-long days of dialysis treatments three times per week. Still, you could find him opening up for Jay-Z and Beyoncé in New Jersey for their On The Run II Tour. Other Black men took note. (Read more at Men's Health)
Minneapolis Rap Veteran Psalm One's Memoir 'Her Word Is Bond' Aims To Uproot Misogyny In Hip-Hop
Whether it comes to being deliberately left out of the conversation (i.e. the late Gangsta Boo being left out of the in-memoriam portion of the Grammys), being harshly criticized for the music's subject matter (i.e. the Latto and p*ssy rap debate), or the public's treatment of Megan Thee Stallion during Tory Lanez' trial for assaulting her — hip-hop still has a misogyny problem. In her memoir, 'Her Word Is Bond: Navigating Hip Hop And Relationships In A Culture Of Misogyny,' veteran rapper Psalm One provides an unfiltered account of what it is truly like finding your way through the industry as a Black queer woman and all the nuance that comes along with these intersections. (Read more at Uproxx)
These Documentary Filmmakers Are On A Mission To Elevate Hip-Hop Storytelling
The art of capturing essence is a task many pursue and only a select few achieve. To also then mine that essence and create a recipe you can put your name on, continue to come back to, and ultimately be known for? That's the special crux that the founders of MGX Creative live in. Filmmakers Karam Gill and Daniel Malikyar are the brilliant twenty-something co-founders behind MGX Creative—the agency and production company behind the Lil Baby documentary, Untrapped, Migos' Ice Cold series, the City Girls' first docuseries, and G-Funk: The Untold Story of Warren G just to name a few. For the last seven years, the in-sync yet diametric dynamic duo has steadily and quietly worked to be the industry's top music doc guys, and now, they've arrived. "There are the sports doc guys, the war doc guys, the f**king whatever guys," Gill says. "We want to be the contemporary music storytelling team." (Read more at Complex)
The Culture Is Still Catching Up to Saul Williams
It was a poet named Saul Williams, then in his mid-20s, on a song called "Ohm." In between the aforementioned rhymes, he spat a quick vocal beatbox, bringing to mind Doug E. Fresh, who pioneered the style. Then the beat, which had been a disjointed smattering of pounding drums, locked into a rhythmic loop, seemingly off-kilter yet somehow in time. I'd never heard anything like it. It was rap, but not exactly. Psych-rock, kinda sorta. From there, I needed to hear all things Saul Williams. That meant watching Slam, the 1998 indie film that Williams stars in and co-wrote. He portrays Ray Joshua, a poet from the D.C. projects who's arrested on drug charges and leans into his talent while incarcerated, at the urging of a lyricist who teaches writing to inmates. In a pivotal scene, Williams shouts a poem called "Amethyst Rock" in the prison yard to de-escalate tension between two rival gangs. Once he finishes and walks away, the crowd stands there stupefied — just like me, upon hearing "Ohm." (Read more at TIDAL)
---

---

Three new tracks for you to snack on...
King Author & Chairman Chow, "Your Stash"
Tab Jones & Rio Thomas, "Power"
VirgoTwins, "Unspoken (feat. DJ Presyce)"
---