Irregular Vegetables #106
3 new songs you oughta know + the weekly 420-friendly hip-hop links roundup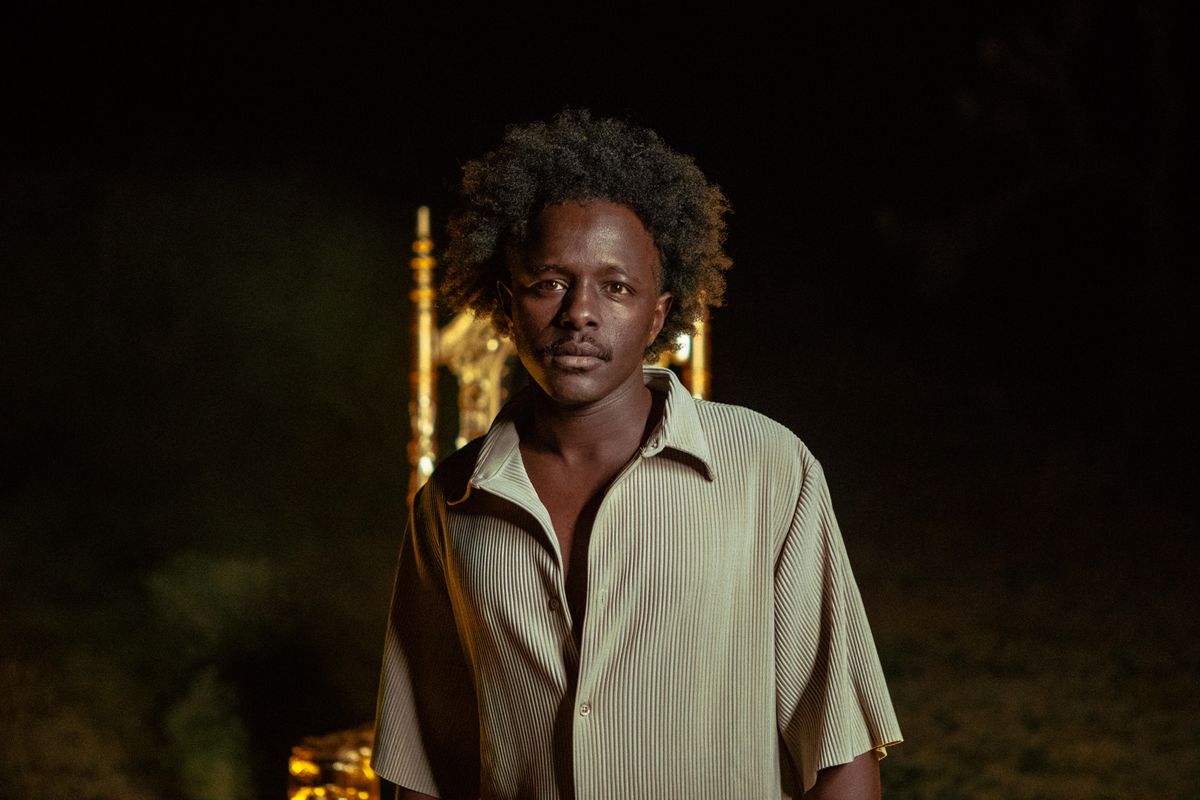 This newsletter marks the latest installment of Irregular Vegetables, a (semi-) weekly series of CABBAGES emails where I share links to recent writings from other hip-hop/rap/cannabis journos and critics, squeezing in my own work as I see fit. These 420-friendly editions hit inboxes on Thursdays.
Enjoy this week's reads and keep scrolling for another edition of Crudites, where I recommend three recent singles/videos from hip-hop artists you may not be familiar with yet.

---

The Secret Life, House Arrest And Rebirth Of Youngboy Never Broke Again
The neighbors have yet to figure out who exactly it is that moved in just over a year ago: a rail-thin 23-year-old with faded face tattoos and a stable of luxury vehicles that never leave the garage. Should they learn that he is signed to Motown Records and makes music as YoungBoy Never Broke Again, it's likely they would still draw a blank. (A middle-aged blonde from the mansion next door cranes her neck from the window of her SUV to gawk at the camera crew unloading outside for today's cover shoot.) And it's true that the artist born Kentrell DeSean Gaulden, whom fans call YoungBoy or simply YB, has practically zero mainstream presence: He's not on the radio, scarcely performs live, regularly deactivates his social media accounts and shies away from the press. Yet in an extreme and emblematic case of streaming-era stardom, YoungBoy is one of the most popular and prolific rappers on the planet. (Read more at Billboard)
Vic Mensa: From Bad Boy To Good Man
Behind the scenes, Mensa's self-destruction was catching up to him. Legal troubles and addiction issues bubbled to the surface, forcing him to reckon with himself. Was this the person he became or had he always been this way? The hypocritical nature of speaking up against violence while also dealing with his own anger issues began to weigh on him. The rapper found himself meditating in Ghana, surrounded by family, friends and art. He spent time between recording sessions, tours, album cycles and the pandemic digging to the surface of his psyche. Rehabilitation, sobriety and several ayahuasca ceremonies allowed Mensa to make a breakthrough. He examined his own relationships, his intentions and his passions to do a hard reset. Past the canvas of tattoos on his body, years of negativity and trauma and the massive persona he has created for himself over the past decade, there's a good, reawakened man inside of Mensa. That man has always been there, and he has finally found the language and tools to bring him forward. (Read more at Paper)
How True Is 'Wu-Tang: An American Saga'?
'An American Saga' has highlighted the real-life experiences of the group and its individual members in subtle and overt ways. When Ol' Dirty Bastard briefly talks about battling Q-Tip in school in the first season's third episode, "All In Together Now," that's a reference to the fact that the pair did actually battle once. When RZA almost ends up behind bars for a shootout in Ohio, that's a reference to the fact that he actually faced eight years in jail for a shootout that occurred in Ohio in 1992. But it's important to remember that this is a dramatization, meaning that even though these are true stories most of them will be exaggerated in some way. This is also the case with the more fictional aspects of the series, too. (Read more at Okayplayer)
Peer Review: Algiers Interview Backxwash... And Vice Versa
Music writers. Who needs 'em? We recently had the opportunity to get collaborating artists Algiers and Backxwash together. We left Franklin James Fisher and Ryan Mahan representing Algiers and Ashanti Mutinta, aka Backxwash to have a conversation about both their individual and joint practice, without any interference from us. Algiers are an Anglo American post punk band with gothic, gospel and hip hop tendencies. James Fisher and Ryan Mahan have known each other since childhood in Atlanta, Georgia, co-founding Algiers just over a decade ago. The name Algiers was selected to underscore an anti-colonial mindset, and an interest in resisting violence and racism, while exploring other issues such as religion. (Read more at The Quietus)
---

---

Three new tracks for you to snack on...
Libretto & Vitamin D, "Lo Key (feat. Lia PlusSum)"
Mouraine, "Gold"
Phiik & Lungs, "Don Quixote"
---