Irregular Vegetables #112 [Deluxe]
3 new albums to check out + 3 new songs you oughta know + the weekly 420-friendly hip-hop links roundup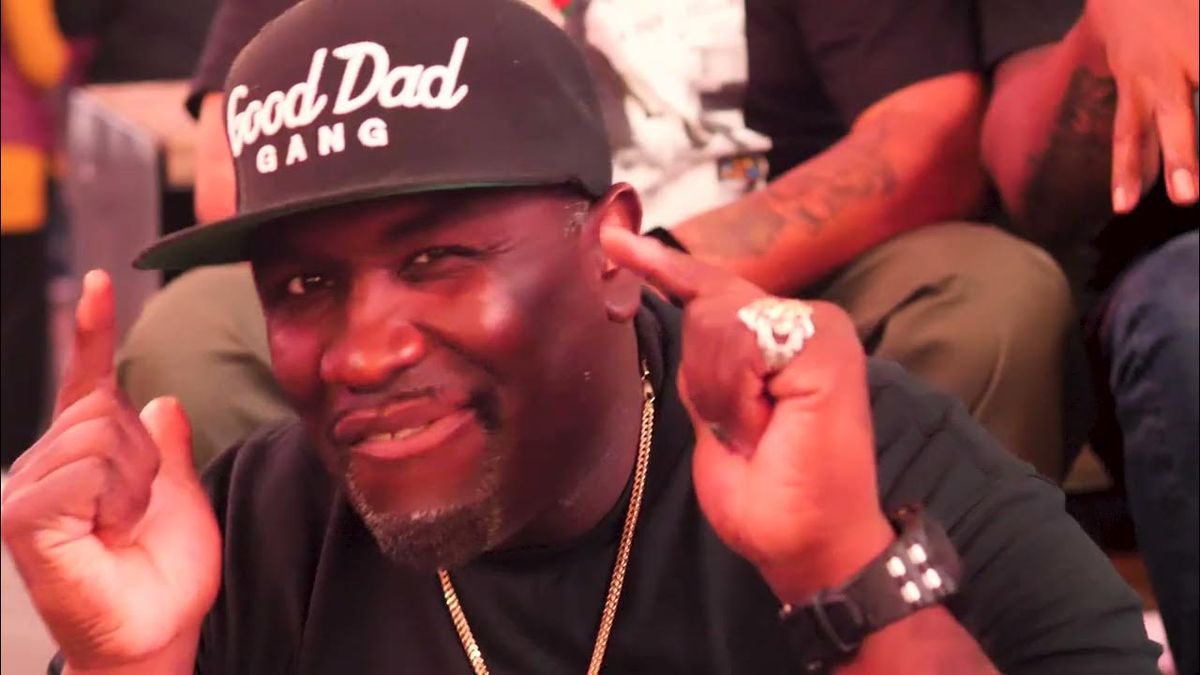 This newsletter marks the latest installment of Irregular Vegetables, a (semi-) weekly series of CABBAGES emails where I share links to recent writings from other hip-hop/rap/cannabis journos and critics, squeezing in my own work as I see fit. These 420-friendly editions hit inboxes on Thursdays.
I've decided to augment today's newsletter with some more stuff to make it a Deluxe issue. Enjoy this week's reads and keep scrolling for a bonus Treacherous Trio selection of new album reviews, as well as another edition of Crudites, where I recommend three recent singles/videos from hip-hop artists you may not be familiar with yet.
---

---

DJ Muggs, Notes & Tones
With all due respect to his solid and, at times, stellar rapper collabs under the Soul Assassins umbrella, perhaps his most breathtaking project in recent years was the instrumental Dies Occidendum. While not nearly so morbid or stygian as that 2021 effort, Notes & Tones reminds how magnificent an artist he is without someone dropping rhymes atop his productions. Ostensibly an audio companion to a limited edition wine release, this jazzy date stands on its own as something that transcends much of the modern boom bap acts aping what he excelled at decades ago. You can hear retrofuturism and post bop collide like celestial objects on "It's Spring Again" and "What Planet." Sage wisdom and horn skronk follow a cascade of confluence loops on "Who's Your God," while "Rocket To Venus" chops both piano and beat with a chaoticly dramatic flair.
OT The Real, It's Almost Over
Beginning with last May's Statik Selektah-helmed Maxed Out and continuing with No Matter What and the anti-Xmas Desperation Of December, OT The Real has been on quite the run of late. His fourth project in scarcely ten months, It's Almost Over finds the raspy Philly rapper with his head down and his eyes wide open. The reflective yet raw opener "Don't Forget" sets the tone for what's to come, reality raps presented through a cracked and scratched lens. "Changes" exemplifies this mode, leaving the emcee to grapple with grief while still deep in toxic love with the grind. The hometown legend Beanie Sigel comes through with a bleak, knowing verse for "Mud," while the late DJ Kay Slay lends a closing co-sign on "Pushin'."
Diani, Wormhole
Fresh off her features on father Talib Kweli's Liberation 2 and an appearance together on Jimmy Fallon's Tonight Show stage, the mononymous Diani drops a short project that provides a dope entry point to her growing catalog of work. Though not a drill song per se, Wormhole opener "If I Want To" exudes a similar energy and flow, her near-staccato delivery channeling earned confidence and beleaguered frustration while sandwiching Kwame Adu's guest verse. "Many Men" takes more of a refurbished retro route, its R&B-worthy themes presented conversationally and, thus, relatably over a squirmy rhythm. She keeps it brief albeit memorable on the minute-long mic dropper "Dub" and eschews rapping altogether on the groovily atmospheric "Greatest Hits."
---

Madness In The Cupboards: billy woods's Gripping Rhymes Elevate The Ordinary
Across more than a dozen critically acclaimed projects—including some as a solo artist, some alongside producers Kenny Segal and Messiah Musik and poet Moor Mother, and some as one half of Armand Hammer with the Brooklyn rapper Elucid—woods has garnered a cult-like following in so-called underground hip-hop, a steady force gathering steam with each release, guest verse, and live performance. woods is a throwback, conjuring the 1990s and baggy jeans and oversized designer hoodies, when New York groups like Wu-Tang Clan and Mobb Deep released music with decidedly dark concepts and lyrical complexity that took precedence over club-ready beats. There's a pronounced grit to woods's music: The instrumentals are often sullen and down-tempo, and woods—through a mix of regular, conversational tones and declarative yelling—spits tightly coiled lattices made for deep listening. woods isn't the rapper you let simmer in the background; you have to lean into his vivid prose. (Read more at Oxford American)
Afrika Bambaataa's Abuse Allegations Cast A Cloud Over The Universal Hip-Hop Museum
Dozens of people gathered at City Hall in New York City on Monday as part of a demonstration calling for Rocky Bucano to step down as Executive Director, President and Chairman of the Universal Hip-Hop Museum (or UHHM) because of his alleged ties with the Universal Zulu Nation. Journalist Leila Wills, who co-founded the advocacy organization Hip-Hop Stands With Survivors, organized the demonstration to advocate for survivors of child sexual abuse, including the alleged survivors of The Universal Zulu Nation founder Afrika Bambaataa. "[We want] Rocky Bucano to step down, because if they got a responsible person in there, then the Zulu Nation affiliation would go away automatically," Wills tells Rolling Stone. "We are going to stay on the elected officials to stop our public dollars from funding that museum, from the mayor to the Bronx Borough president to the state legislators and congress. They are re-traumatizing survivors all the time with all that Zulu stuff." Bucano has denied all ties to the Universal Zulu Nation. (Read more at Rolling Stone)
Pink Siifu & Ahwlee On Owning The Neo Soul Lane With New B. Cool-Aid Album
Speaking in a permanently stoned, laidback Cali drawl, a laughing Ahwlee agreed the ultimate goal was to create baby-making music. "This new music is so funky it might create a baby boom. We need some more B. Cool-Aid babies. There's probably some already out there!" B. Cool-Aid have been working on 'Leather Blvd.' since finishing up 2017's 'BRWN.' They're taking their time with its follow-up, having only put out the 2019 EP 'Syrup' and a few scattered singles since. "This technology makes you think everything has to be instant, but true mastery of the craft takes time," the Long Beach-born producer added. "To create magic, sometimes you've got to sit with the music. Patience is a virtue." The laid-back nature of B. Cool-Aid is at odds with a lot of Pink Siifu's solo material, which might use a fidgety backdrop of heavily distorted punk guitars to muffle raw screams about "white boys trying to rob us."  (Read more at Okayplayer)
The Post-Jailhouse Confessions Of Watts Rapper 03 Greedo
There is something almost ghostly about seeing him in the flesh. An imposing beard sprouts from his face like a holy land mufti. He's wearing a Louis Vuitton puffer jacket, black Amiri pants and a gray beanie that covers up what were his trademark locs. The "Living Legend" ink on his face has grown fainter, but the phrase seems even more prophetic. The reentrance to the outside world came suddenly. For the last couple of years, the former resident of Watts' Jordan Downs projects had retained a parole lawyer to petition for his early release ("the same one as [UGK's] Pimp C.") But until his mother broke the news to him during a mid-January phone call, he had no clue about his impending freedom. "You just sit and wait," he says. "You only know when you're up for review. I was expecting the worst. I'd already been denied parole a few times." (Read more at the Los Angeles Times)
---

---

Three new tracks for you to snack on...
Amadeus360, "Warfare (feat. Buckshot, Termanology, and DJ Evil Dee)"
Huey Briss, "Plays Off Ocean"
Planet Giza, "Quiet On The Set"
---