Irregular Vegetables #115
3 new songs you oughta know + the weekly 420-friendly hip-hop links roundup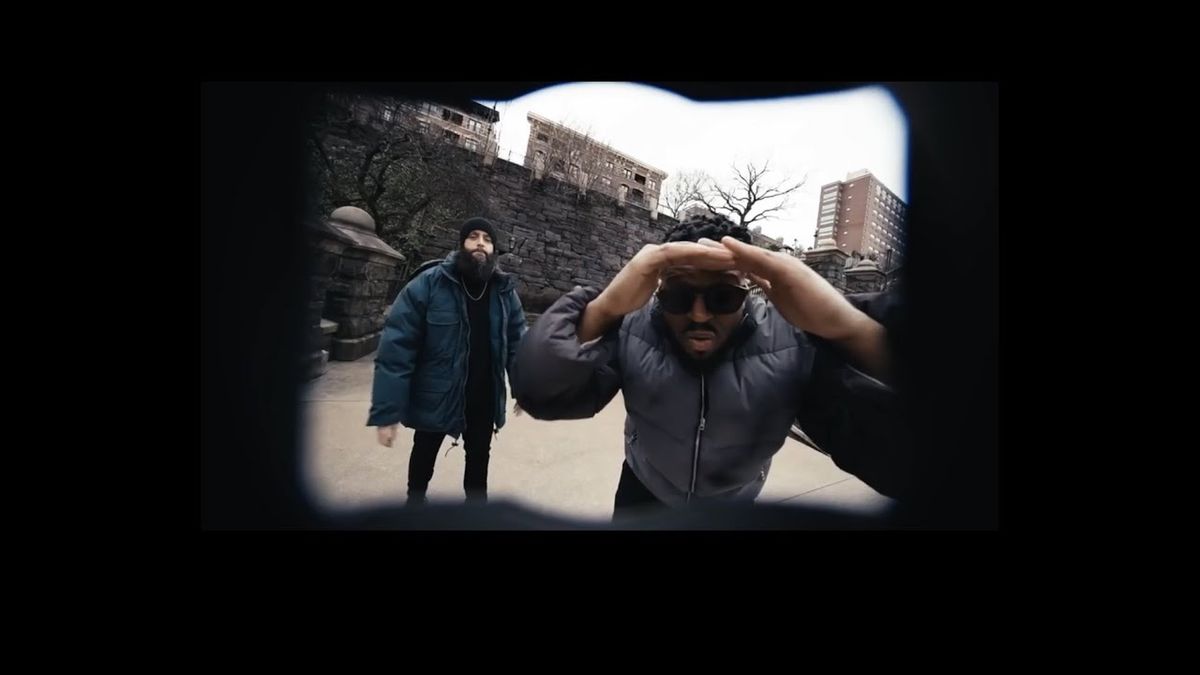 This newsletter marks the latest installment of Irregular Vegetables, a (semi-) weekly series of CABBAGES emails where I share links to recent writings from other hip-hop/rap/cannabis journos and critics, squeezing in my own work as I see fit. These 420-friendly editions hit inboxes on Thursdays–and today just so happens to be 4/20 and a Thursday!
Enjoy this week's reads and keep scrolling for another edition of Crudites, where I recommend three recent singles/videos from hip-hop artists you may not be familiar with yet.

---

Wifigawd Is Still Rapping Two Steps Ahead Of The Algorithm
He's been a rapper's rapper practically since childhood. Wifigawd doesn't remember the address, but he was born on North Capitol Street in 1995, raised by Rastafarian parents who brought him along to reggae nights at Carter Barron Amphitheater and rap shows at 9:30 Club, where he remembers being crowd-surfed onto the stage during a De La Soul set when he was only "in first or second grade." At home, he called himself DJ Melly Mel — a nod to the hip-hop pioneer and a play on his given name, Melchizedek — and would make mixtapes for fun, picking his favorite cuts from his parents' massive vinyl collection (KRS-One, Public Enemy, Jeru the Damaja, "just stacks of records") and dubbing them onto cassette. "I was watching 'Beat Street' all the time, and I wanted to be the older-brother DJ character," Wifigawd says. "So I made a bunch of these little tapes, and I'd give them to my teachers, because who else would know this music? If I gave it to another kid, they'd be like: 'What are you on? You're weird, bro!'" (Read more at the Washington Post)
Just Because AI-Generated Rap Songs Go Viral Doesn't Mean They're Good
We're still in the infancy of navigating how to police AI-generated art in a way that's fair to the artists whose voices are being used. But seeking answers is all the more headache-inducing when the musical output isn't even good enough for the delirium it's engendering. Over the past several months, people have utilized AI tools to make fake songs with their favorite artists. There have been several Kanye versions of Drake tracks and vice versa. French hip-hop act AllttA released "Savages," a "Jay-Z collaboration" that utilizes the rap legend's vocals to an alarming degree. The people most excited about the advent of AI rap say it represents new possibilities for the music industry. At the same time, detractors see the trend as another chance to explore Black art without paying Black people.(Read more at Rolling Stone)
The Cannabis Edible Goes Mainstream
Sundae School—a Korean American streetwear and cannabis company—has an equally elaborate origin story, albeit one based on food rather than architecture: the co-founder and creative director, Dae Lim, based the flavor of his first boba gummies on the Sunday youth ritual of bubble tea after church. The flower shape of each gummy mimics the hibiscus symbol of the Korean government, a joking reference to South Korea's anti-cannabis policies, and the ddul character printed atop each edible is, according to Lim, "Gen Z slang for weed." Sundae School's slide-top tins—designed, along with all the company's other branding, by Audrey Bark and Corinne Ang—are also an homage to the childhood favorites 사랑의 캔디 (Candy of Love), the Jolly Ranchers of South Korea. "You would collect those boxes, put stickers in them," Lim said. "I liked the idea of being able to reuse it," whether as a stash box or for something more innocent. (Read more at the New Yorker)
Without Ahmad Jamal, One of Rap's Greatest Hits Wouldn't Exist
"I kept repeating this loop with my hand on the SB-1200 over and over. Then I looped it up real quick, just to see what it might sound like without drums. I was in love with it," Rock recalled about making the beat in an interview with Okayplayer. "Ahmad Jamal is one of my favorite pianists, so being able to make something that sampled his music was very special for me. That loop just sparked so much nostalgia, and making the rest of 'The World Is Yours' beat wasn't too hard after that." Backed by Rock's production, Nas sounds so assured on the Scarface-inspired track. A literal descendant of jazz (his father being cornet player Olu Dara), Nas is just as much MC as he is soloing musician, crafting rhymes that give a glimpse into the world of a young but wise rapper navigating the streets of NYC. (Read more at Okayplayer)
Afroman Put Home Footage Of A Police Raid In Music Videos. Now The Cops Are Suing Him
Afroman says his immediate reaction to the lawsuit was "a drop of anger, disbelief and a little anxiety, followed by tons of laughter. I was thinking, these big bad cops ... are being beat up and bullied by those little corny rap songs I made about them," Afroman says. "I'm like, 'Oh my god, are you letting me know that my raps are working on you?'" He says he was already pursuing a defamation lawsuit against the police, and that they have made that process easier because now his legal team just needs to countersue, which they plan to do soon."I want to sue them for stealing my money, I want to sue them for writing 'kidnapping' on a warrant and making me suffer financially in my industry because just that accusation makes people raise an eyebrow about you," he adds. (Read more at NPR)
---

---

Three new tracks for you to snack on...
Charlie Smarts & DJ Ill Digitz, "Mezzanine"
Glockstar Dimi, "Seventh Heaven"
OKnice, "Cope"
---