Irregular Vegetables #124
3 new songs you oughta know + the weekly 420-friendly hip-hop links roundup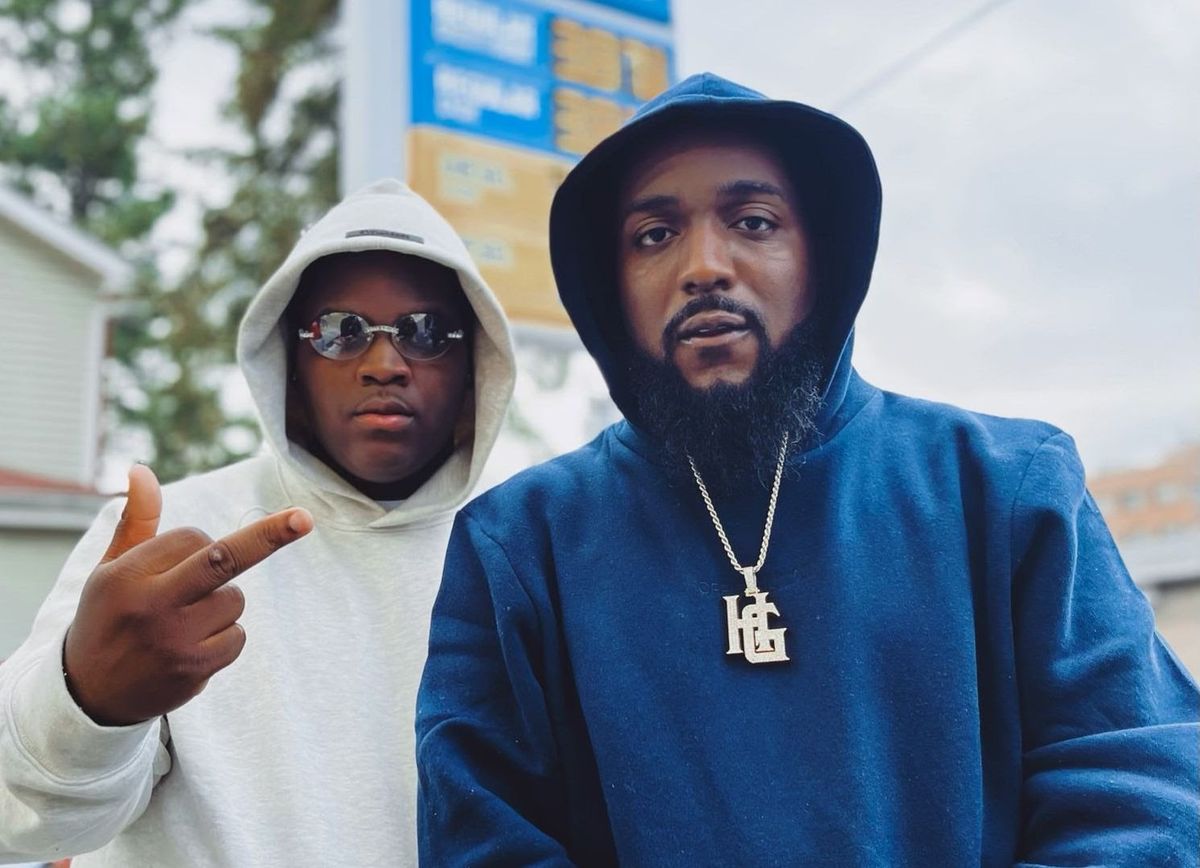 This newsletter marks the latest installment of Irregular Vegetables, a weekly series of CABBAGES emails where I share links to recent writings from other hip-hop/rap/cannabis journos and critics, squeezing in my own work as I see fit.
Enjoy this week's reads and keep scrolling for another edition of Crudites, where I recommend three recent singles/videos from hip-hop artists you may not be familiar with yet.

---

Rap Artists Haven't Topped The Charts This Year. Does It Really Matter?
We can endlessly speculate why there hasn't been a Number One rap single this year, or we could ask the more pressing question: Do rap artists' absence from the charts actually matter? Does anyone need to clamor to go somewhere Wallen has been? The music industry has been exposed for numerous underhanded ploys for chart-topping over the years: merch bundles, YouTube clips that looped hooks, and other schemes yet to be discovered. Streaming farms are so recognized that J. Cole rapped about them on the 21 Savage track "A Lot," where he pointedly asks, "How many faking they streams?/Getting they plays from machines?" The charts have long been a charade where labels make themselves feel better about the bankability of their big-money investments by investing more money into the illusion of dominance. (Read more at Rolling Stone)
Killer Mike Is Not Your Messiah
St. Ann & the Holy Trinity Church in downtown Brooklyn is across the street from the city's courthouses. Inside the church is quiet and serene, people dispersed throughout the pews awaiting the night's sermon. The pastor for the service is Killer Mike, a man who stands with a 6-foot stature and is built like a linebacker. The ATL rapper, who is dressed in a Lent purple suit with a black turtleneck underneath, stands behind a podium, dazzling gold chains around his neck and sunglasses to conceal his eyes. Mike's sermon is his new album, 'MICHAEL' — a work he considers his most personal yet. The album, which he is playing for a small audience, tells the origin story of one of the great Southern rappers. [E]xecutive produced by No I.D., [it] is Killer Mike's first solo record since 2012's 'R.A.P. Music,' and it's a love letter to growing up in Atlanta, and the virtues and values that were learned through the myriad of obstacles Mike faced in his adolescence. (Read more at Okayplayer)
How 'Transformers: Rise of the Beasts' Throws A '90s Hip-Hop Party
"The '90s was a specific era, in general, that is definitely what we wanted to tap into with the film," Caple said in an audio interview. A sense of Black cultural spirit — the fashion, music, and community — was one that Caple felt was missing from many big budget movies of that decade. He said that it was only present if you were watching films by Black directors like John Singleton and Ernest Dickerson, major influences for Caple. To imbue the film with this nostalgic presence, the production first needed to transform a section of Montreal into Brooklyn. The effects of gentrification in Brooklyn were a factor that necessitated the move across the border. The team referred to the photography of Jamel Shabazz and the television series "New York Undercover"as visual touchstones to capture the city's past aesthetics.  (Read more at the New York Times)
The Inside Story Of Las Vegas' First Cannabis-Friendly Hotel
Yet, it's unclear if The Lexi needs a consumption license to allow guests to smoke in their rooms. Recreational cannabis has been legal in Nevada since 2016, but public consumption is outlawed, even though a quick sniff along Las Vegas Boulevard would suggest otherwise. This means buying pot is very easy for the 38 million tourists who visit Sin City each year, but finding a place to toke legally is difficult. Because marijuana is still illegal at the federal level, every casino-hotel prohibits smoking cannabis and licensed consumption lounges have been slow to open. So, Rizk, whose company also owns the cannabis-friendly Clarendon Hotel in Phoenix, decided to make The Lexi a marijuana oasis in the Las Vegas desert. The only hitch is that his business model is in an untested area of Nevada state law. "Everyone wants to be my attorney," Rizk says while getting ready to welcome guests to his property on the first day of June. (Read more at Forbes)
A New Book Invites Fans To Remember The Mixtapes Shaping Hip-Hop's Golden Era
The end product is a 240-page collection of the origin stories of mixtapes from hip-hop's greatest tastemakers, along with anecdotes from their time in the industry, collaborations with other artists and deals with industry veterans. Each spread pairs a given story with scans of concert flyers, film photos of artists and hand-written tracklists. For readers delving into mixtape culture for the first time, 'Do Remember!' doubles as an almanac on the topic by introducing the various categories of tapes, from "radio tapes" of a DJ's on-air mix to recordings of live performances called "street tapes" that would go on to be sold around the artist's neighborhood. After putting together a pitch for a mixtape-themed book, the duo got to work on the actual nitty gritty of curating the mixtapes they would include and delving into the artists and context behind each project. (Read more at Hypebeast)
---

Three new tracks for you to snack on...
The Hoodies, "Summer Of 69"
Hus KingPin & SmooVth, "Get Money (feat. YOUNGOLDSOUL)"
Lo Village, "Fallin"
---