Irregular Vegetables #126
3 new songs you oughta know + the weekly 420-friendly hip-hop links roundup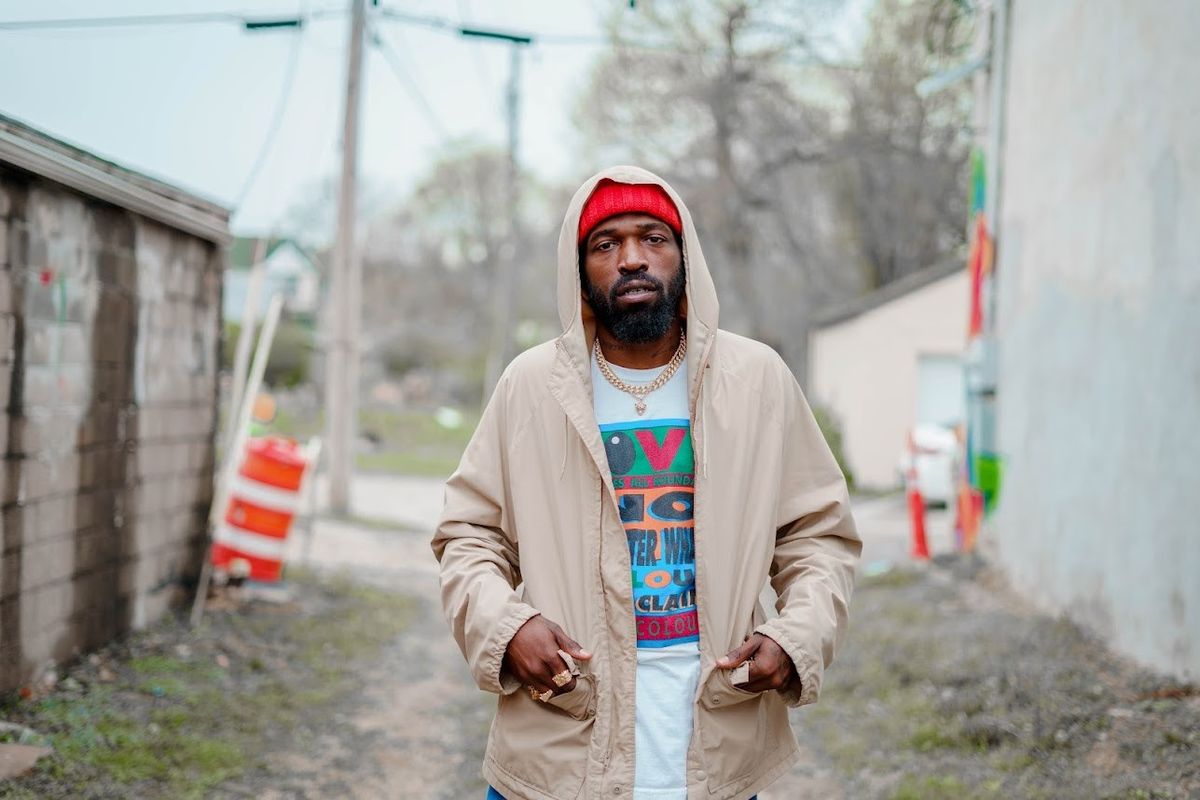 This newsletter marks the latest installment of Irregular Vegetables, a weekly series of CABBAGES emails where I share links to recent writings from other hip-hop/rap/cannabis journos and critics, squeezing in my own work as I see fit.
Enjoy this week's reads and keep scrolling for another edition of Crudites, where I recommend three recent singles/videos from hip-hop artists you may not be familiar with yet.

---

How Dunk Rock Went From Approaching Gunna With A Cardboard Sign To Working On "Fukumean"
Not only did the producer get more eyes on him after a clip of his interaction with Gunna went viral, but he also landed a production credit on Gunna's latest single "fukumean." The track, which was co-produced with Flo, is a standout from Gunna's new album, 'A Gift and a Curse,' thanks to its hypnotic chants and slick instrumentation. The song also hit No. 8 on the Billboard Hot 100, making it Gunna's first top 10 single as a solo artist, but when Dunk Rock is asked whether he thought it would blow up as much as it has, he simply replies, "Definitely not." Still, Dunk Rock is pleased and feeling "blessed" that the song is getting so much love. He also notes that he hopes it opens the door to more opportunities in the future. "[Gunna's just really cool. He looks out," Dunk Rock says. "I've always been a fan of Gunna and his music… So, I just hope to get even more stuff with him." (Read more at Complex)
How To Build Your Own Music Festival According To MIKE
"I love collaborating with artists like MIKE who are also creative visionaries," Erika Elliott, SummerStage's executive artistic director, said. "It's been so fun to support his Young World festival and be able to present it as part of SummerStage. So many of the artists on the bill are ones we have wanted to have at the festival as well, so there is great synergy on that. "What's even more amazing is that we always want to connect artists with parks in their community, and Von King Park is MIKE's neighborhood Park," she added. "So, that's another reason it's a perfect fit for SummerStage." Rather than taking a fee and performing a headline show, MIKE instead uses the fee to pay other performers for a lineup he curates. Through this, he's been able to spotlight his peers in the NYC rap scene, as well as past and present rap figures who've greatly influenced him. Last year, he secured Slick Rick, a rapper who, like MIKE, similarly moved from the UK to the East Coast before starting his music career. This year, he got Brooklyn's own Jay Critch. "He was our JAY-Z," MIKE joked over Zoom. (Read more at Okayplayer)
NYC Weed Stores That Got Raided By Police Reopen Within 24 Hours
Empire Cannabis Club has been one of the most brazen of the unlicensed dispensaries, billing itself as a chain with five locations in New York City. The club has a sophisticated website and presence on social media, with Twitter and Instagram accounts, and its owners have been quoted extensively in the media. New York City radio station Hot 97 promoted the grand opening of the company's Soho storefront in May. Empire has maintained that it's all legal, because it's operating as a not-for-profit members-only club. It charges $15 for a daily pass to enter its storefronts and $35 for a monthly membership. Zissou said that takes advantage of the New York State Legislature legalizing recreational marijuana in 2021, when it allowed people to possess or gift as many as three ounces of cannabis. (Read more at Bloomberg)
Veeze Is Just Like Us — Except He's One Of The Best Rappers Alive
As one of a few artists in the insular Michigan scene that has entered the wider rap ecosystem, Veeze seemed poised to take the proverbial next step. Speaking to him, it's obvious he's ready. He's studied rappers past and present on a technical level, as well as how they've navigated the shifting tides of culture and cool. He brings up his collaborator, Chicago rapper LUCKI, as a example of someone who he noticed recently became the "cool" thing to rep, despite putting in work for over a decade. For years, Veeze's lore was missing a crucial component: an album. Since his urgent 2020 hit, "Law N Order," (which, of course, samples the theme from the long-running cop procedural) the rapper has teased his debut, 'GANGER' (a word he coined to describe himself and his partners), with a string of increasingly knotty and thrilling singles, features and leaks. Between Veeze's rising star and constant revisions and pushbacks, the album took on a mythic quality. (Read more at NPR Music)
How A Jay-Z Retrospective Took Over The Brooklyn Public Library
It wasn't just displaying memorabilia. Beyond the library's main atrium, beneath an enormous Jay-Z collage, now sits a full-scale replica of the main room from Baseline Recording Studios, where Jay-Z created some of his best-known songs. Every detail had to be correct, down to the TV size and the tub of Dum Dums on the counter... Another area of the library features playable turntables and vinyl representing the samples used across Jay-Z's catalog, surrounded by the encased tape reels, floppy disks and CDs containing his original music. Bruce Rodgers, the production designer now working on his 18th Super Bowl halftime show, called the project "probably the most intense installation I've ever been involved in," adding: "We didn't want to interrupt the normal workings of the library, but we wanted to make a statement." (Read more at the New York Times)
---

Three new tracks for you to snack on...
Mariposa, "Murakami"
Mic Bles & Brenx, "Peligro (feat. Locura Terminal)"
Marcey Yates, "BWTH (feat. Verse The Ape King)"
---