Irregular Vegetables #125
3 new songs you oughta know + the weekly 420-friendly hip-hop links roundup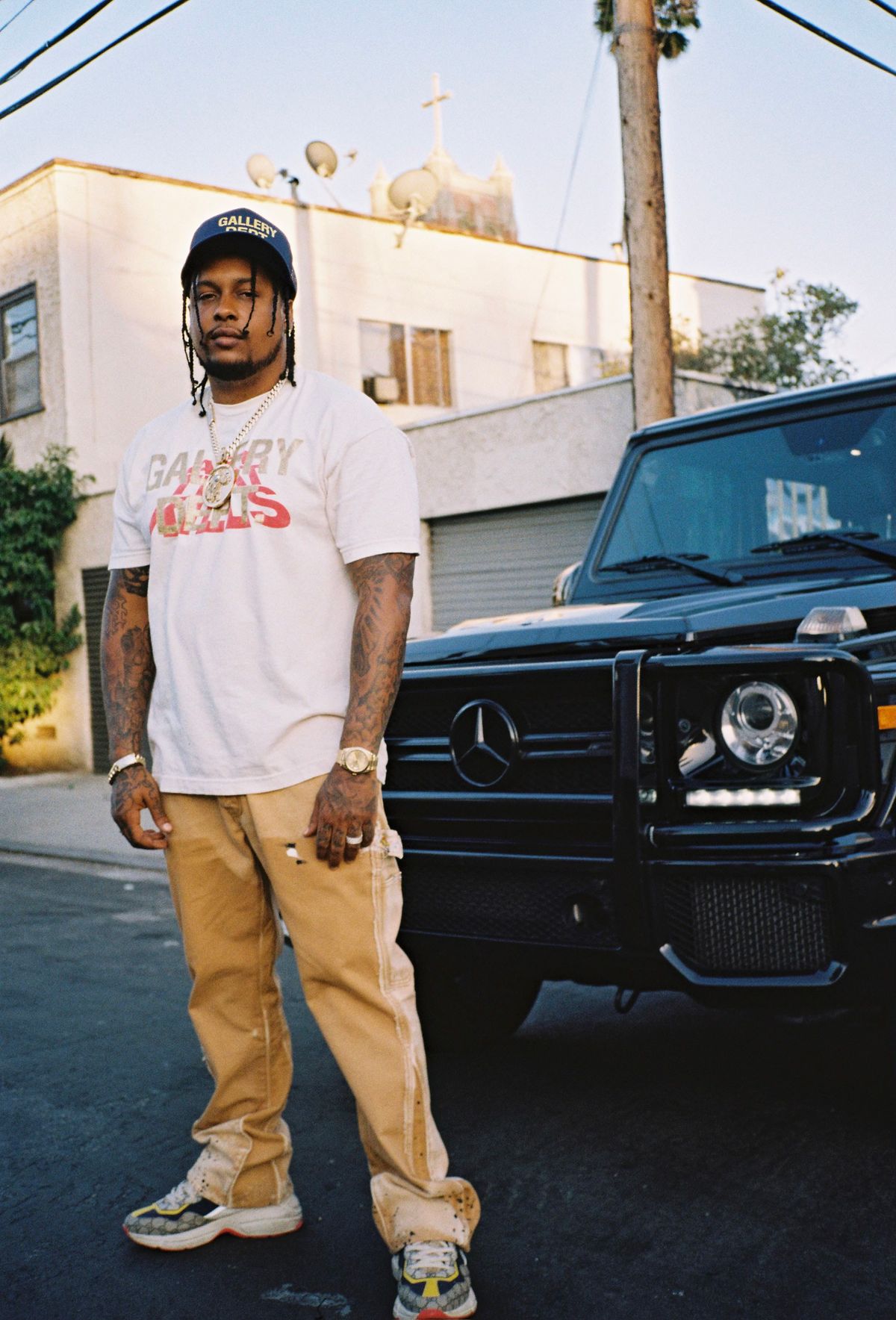 This newsletter marks the latest installment of Irregular Vegetables, a weekly series of CABBAGES emails where I share links to recent writings from other hip-hop/rap/cannabis journos and critics, squeezing in my own work as I see fit.
Enjoy this week's reads and keep scrolling for another edition of Crudites, where I recommend three recent singles/videos from hip-hop artists you may not be familiar with yet.

---

Mixtape Sites Like DatPiff Propelled Rap. Can They Be Preserved?
In April, DatPiff was updated with a statement announcing that it would be partnering with the Internet Archive, a nonprofit that works to save digital material, to make its library accessible. But the reality is less certain: Jason Scott, an archivist at Internet Archive, said in an interview that he was still awaiting from DatPiff more than 100 terabytes of data. A product owner at MediaLab — the holding company that now owns DatPiff, along with the hip-hop-adjacent sites WorldStarHipHop and Genius — had said he intended to send the data. MediaLab did not return multiple requests for comment. "People kind of denigrate or really imply in their own way that these sites are just disposable," Scott said. "But they are not." A broken server or general negligence could result in the loss of years of digital rap history. (Read more at the New York Times)
'Black Sunday' At 30: An Interview With Sen Dog Of Cypress Hill
A triple-platinum monster that debuted at #1 on the album charts, the album is the rare crossover success that never compromises, sticking to Cypress' original up tempo, sample-heavy Hip Hop while expanding their reach to casual listeners glued to MTV and alternative kids looking to go beyond grunge. Ignoring both the dying fumes of New Jack Swing and the ascendant G-Funk of their Los Angeles peers at Death Row, Cypress instead reveled in the darkness, tapping into hard rock's darkness and rebellion while still rapping over some of the funkiest breaks east of the Mississippi. 30 years on, it's clear that this lack of compromise paid off: even as the group expanded their sound to touch on trip-hop ('Temples of Boom'), metal ("Rock Superstar") and even dubstep (Cypress X Rusko), fans can trust that the musical exploration comes from a place of honest curiosity, rather than a desire to pander to industry demands. (Read more at Passion Of The Weiss)
The Unsung Hook Singers Of '90s Rap Classics Speak
Where would hip-hop be without the female hook? Without Mary J. Blige belting out "Taking out this time…To give you a piece of my mind" on JAY-Z's "Can't Knock the Hustle?" Or Val Young's ode to the highs and lows of California life alongside Tupac Shakur on "To Live and Die in L.A"? Sometimes we were even spoiled for choice, as was the case with Biggie's "One More Chance" that had versions of Faith Evans and Total on the hook. In the case of these well-known female singers, some of their hip-hop features complemented an already vibrant solo discography. But when it comes to '90s rap, there are other lesser-known and celebrated female singers who've been part of some of hip-hop's most historic tracks. Out west, Brooklyn-born Nanci Fletcher collaborated with the likes of Dr. Dre, 2Pac, and Snoop, whose hair she regularly braided during the most vibrant era of west coast hip-hop. In the midwest, Shatasha Williams, the forgotten singer on Bone Thugs-n-Harmony's "Thuggish Ruggish Bone," continues to generate buzz on social media 30 years later, so much so that a TikTok challenge centered around her hook went viral throughout 2020 and 2021. (Read more at Okayplayer)
New York's Weed Pioneers Detail Their Struggles
The opportunity seemed all the more extraordinary because of how New York has opted to award dispensary licenses: Entrepreneurs who have past cannabis convictions or an immediate family member with a past conviction get first dibs on the coveted slots. The goal is to ensure that people harmed by marijuana enforcement are able to reap the financial benefits of legalization. But the rollout of New York's adult-use market has been a mess. Fewer than 20 licensed shops have opened in the two-plus years since marijuana possession was legalized, while at the same time thousands of illicit retailers are flourishing all over the state. That's left New York's chosen group of entrepreneurs increasingly frustrated as they try to navigate a program that they say made big promises but has so far largely failed to deliver. Tensions boiled over during a meeting last month between licensees and the state's top cannabis regulators. (Read more at Politico)
Slick Rick's Jewels And The Ethos Of Living Large
As his prominence rose, so too his ability to adorn his body in progressively large and numerous chains and jewels. He saw himself as a "jewelry extremist" building on the opulent traditions of Sammy Davis Jr. and Mr. T. Walters, as a teenager, would take the five or the six train from the Bronx to Canal Street in Chinatown and weave in and out of window foyers marveling at the enormity and glow of the gold and diamonds in the windows. He'd slink through Chinatown dreaming of when he would get on and the various accoutrement he'd adorn his own frame in, wrist, neck, hands and eyepatch. The proximity of New York neighborhoods allowed immigrant and working class communities to window shop their dreams. Aspirations from 5th Ave to Orchard Street that produced a million bootlegs and sent scores of teens to bum rush department stores. (Read more at Rock The Bells)
---

Three new tracks for you to snack on...
Cream Da Villain, "Adios (feat. LIGHTUPP)"
Gan Gemi, "Two Images"
It's A Cool Day, "The Butterfly Effect"
---