Irregular Vegetables #127
3 new songs you oughta know + the weekly 420-friendly hip-hop links roundup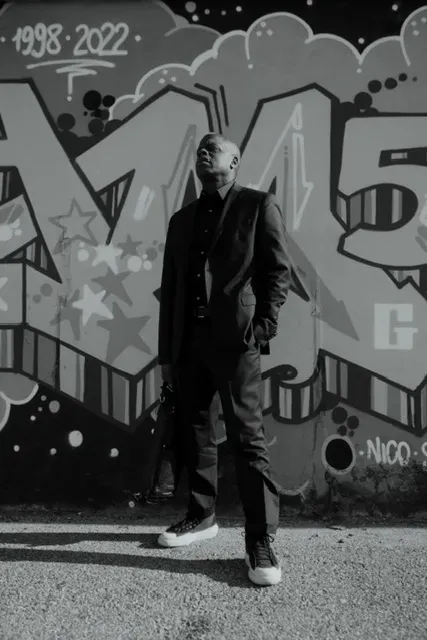 This newsletter marks the latest installment of Irregular Vegetables, a weekly series of CABBAGES emails where I share links to recent writings from other hip-hop/rap/cannabis journos and critics, squeezing in my own work as I see fit.
Enjoy this week's reads and keep scrolling for another edition of Crudites, where I recommend three recent singles/videos from hip-hop artists you may not be familiar with yet.

---

How "DR. BIRDS" Cemented The Impact of Griselda & Daringer On Hip-Hop
"They were always slighting Griselda, saying Buffalo was too far away to be considered real New York rap," Daringer, legal name Thomas Paladino, told Okayplayer. "But when we played on 'Fallon' it shut all that noise down. 'DR. BIRDS' brought that gutter energy back to hip-hop. Especially the East Coast. Who would have thought a raw rap song about moving bricks of cocaine would be played on Jimmy Fallon? It was embraced by the fashion world, too. It turned the Buffalo hood rap sound into something luxurious and artsy. It was a big moment for our city." This 'Tonight With Jimmy Fallon' performance on January 23, 2020 was gimmick-free street rap aired to a nation that had been drip fed melodic trap to the point of sickness. Therefore, the DIY-edge the three core Griselda members — Westside Gunn, Conway the Machine, and Benny the Butcher — used to illuminate their rags-to-riches origin stories felt like a rare reset. (Read more at Okayplayer)
New York's Legal Cannabis Market Inches Forward With Wave Of New Licenses
The Control Board of New York state's Office of Cannabis Management last week granted 212 new licenses, approvals that were met with lengthy applause and cheers. It brings the total number of so-called CAURD licenses, which are given to communities that have been hit the hardest by the war on drugs, to 463. More licenses are expected to be granted during the Control Board's next meeting. "It's been a long journey but finally there's light at the end of the tunnel," said Vlad Bautista, the co-founder of the events and lifestyle company Happy Munkey, who was among those receiving a license. Asked whether he believed the state's cannabis program is improving after its rough start, he responded: "I think so, yeah. At the end of the day, they just released 212 more licenses, and I think they should just give them to as many people that qualify as possible." (Read more at Bloomberg)
"Digging Really Opens Up Your Mind In A Million Different Ways": An Interview With Brainorchestra
During his maiden European tour last year, he visited Sebb Bash in Switzerland and was immediately transfixed by his friend's mammoth record collection. It wasn't the number of vinyl that awed him, though. Despite being an avid crate digger himself with a fondness for video game scores and vintage Italian film soundtracks, he still couldn't help but marvel at the range of Bash's vast library. "I didn't even know most of what he had," he recalls. From there, Brainorchestra would broaden his search even wider, becoming more meticulous when hunting for vinyl and through YouTube. His latest instrumental joint, the enchanting 'RITUALS,' is the culmination of his adjusted approach. From blunted boom bap to nimble keys that tinkle from afar, tonal shifts are all over this 11-track trance best experienced in one sitting. "Nowadays, if someone comes to my spot and puts on a random record, they'll understand why I bought it," says the ascendant producer/rapper. (Read more at Passion Of The Weiss)
Del The Funky Homosapien On Gorillaz's "Clint Eastwood": 'If They A Cartoon Band, Why You Motherfuckers Doing This Shit?'
"I wasn't around to perform the song when it first came out, so what else were they gonna do beside have other people rap my verses? But I think once I started making it official and really coming out, I think it did make a helluva difference. A lot of people just want to see Del. Not saying I overpowered the grandiose performance that is Gorillaz—'cause it's a star-studded event—but I'm sure there are some people who'd like to see Del. I wasn't in the video for the song because it's a cartoon. And I really think Jamie Hewlett's artwork is what pushed it into another stratosphere. If it wasn't for his artwork, I don't think it would have did as much. That really had a lot to do with it." (Read more at Spin)
---

Three new tracks for you to snack on...
Gregory Hutchinson, "Straight From The Heart (feat. Leona Berlin & Karriem Riggins)"
K-Riz, "Inside Your Love"
Wynne, "What Would Comb Do?"
---