The Spontaneous, Combustible Lunice
The TNGHT producer discusses his solo album. + Reviews of Valee, Video Dave & Controller 7, and Len Bowen.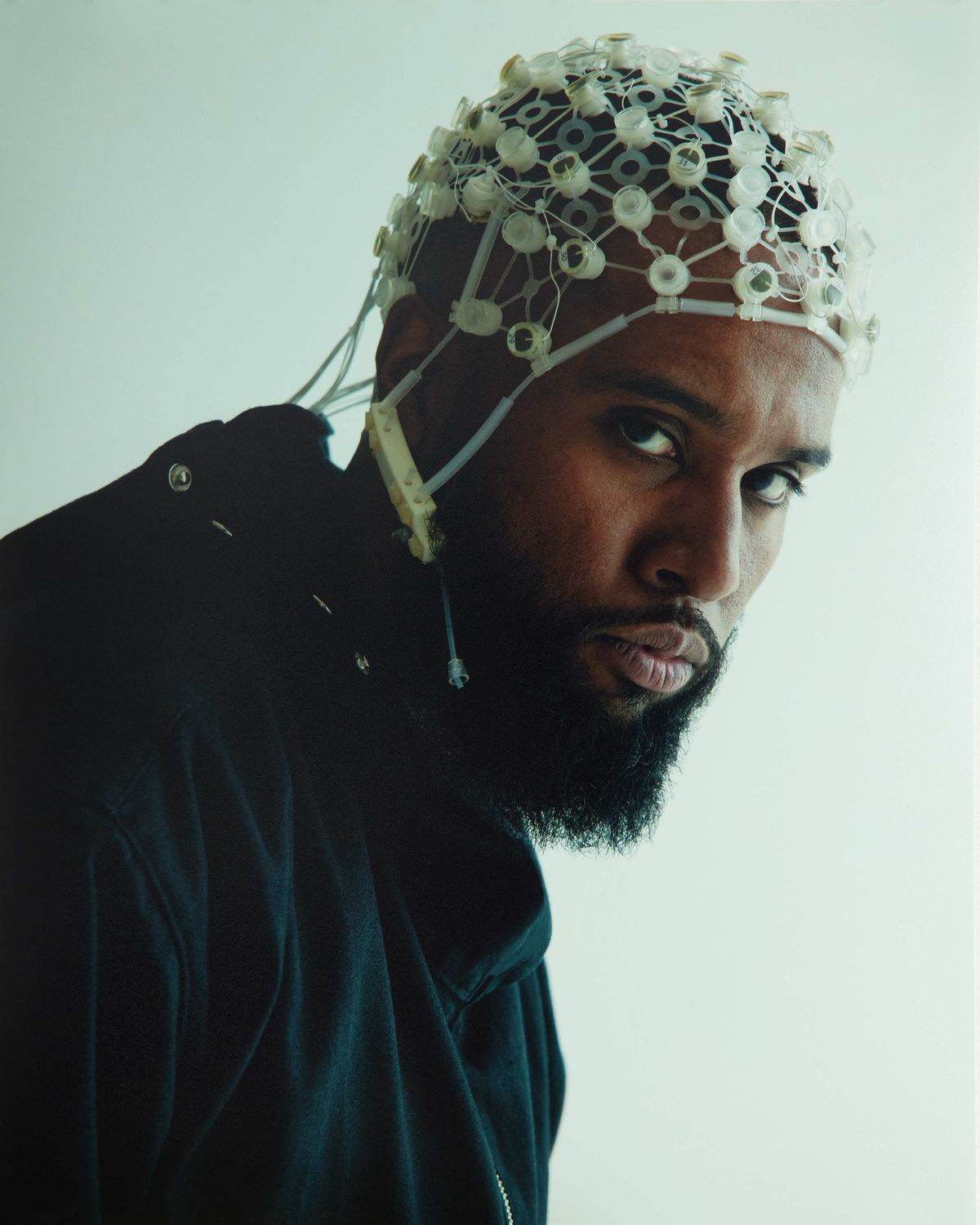 On paper, it's hard to imagine Lunice bombing. As half of the duo TNGHT with Hudson Mohawke, the Montreal-based DJ/producer shares responsibility for one of the biggest electronic music anthems of all time, "Higher Ground," and production credit on Kanye West's RIAA platinum-certified "Blood On The Leaves." Yet there he was, some nine years ago at the Trillectro festival in Washington, D.C., doing the total opposite of killing it onstage.
"They were trying to mix electronic music with rap music, and that's always been my two worlds," he says of the August 2014 event which boasted Big Sean and Baauer as headliners along with a surprise set from a Days Before Rodeo-era Travis Scott. "I get there, I do my thing–they were like, who the fuck is this?" He recalls in detail how the crowd members literally turned their backs on him, hopped on their phones, and proceeded to shit-talk him on social media. "People sat in a circle, dude. That crushed the shit outta me."
Though he made the best of a bad situation, connecting with the handful of attendees visibly familiar with his work, by the time Lunice got back to his hotel room, he was, in his words, "mentally fucking anguished out" and in tears. "I felt like I failed the hip-hop culture," he says, "so sad, angry, confused, [and] depressed from that experience." Unashamed of his emotions, he acknowledges the benefit of allowing himself to be upset. "I'm glad I was crying because I need to release it. I'm not gonna keep it in and make it worse down the line, so at least I'm releasing something and I'll taper out eventually."
Upon further reflection, however, he digested something even more extraordinary from the experience, in a manner that separates Lunice from the untold numbers of artists who've encountered real-time resistance to their music. It was his first time playing for a predominantly Black audience, in a city with a historic plurality (and, for many years, a majority) of African-American residents. This wasn't the same culture he'd been dealing with as part of the experimental dance music collective LuckyMe or when performing at nightclub events with acts like Jacques Greene and Rustie. "They process and see things from a completely different language," he says of the D.C. crowd. "So, in a way, I came in the scene and spoke a whole different language and didn't bother even learning theirs. After I started seeing it that way, I felt so free and so much more love came out for them and, in the future, of people who may not understand what I'm doing."
Revelatory life lessons like this helped bring Lunice's newest project to fruition. Conceived during an agreed-upon TNGHT timeout, his recently-released sophomore solo album OPEN brings to the fore a decade-and-a-half's worth of creativity and creation. Those anticipating more songs in the same vein of "Higher Ground" should recalibrate their expections right away.
"Things were getting a little weird and everybody's expecting this very specific sound from us," he says. "A lot of the decision of creating that TNGHT hiatus was to keep things absolutely fresh and fun and genuine."
Lunice's continued pursuit–often idiosyncratic, at times quixotic–of merging the aforementioned worlds of hip-hop and electronic music seems considerably closer to his singular and undeniably unique vision than ever before on OPEN. He credits part of that creative leap from an exercise he did with a Miami-based painter. "We had a paper across the table in front of each other, and he said, look at me and draw what you see, but don't look at the paper once until you feel like you're done," he recalls. Despite the impulse to glance downwards at his in-progress drawing, he forced himself to see it through, surprised and impressed by a piece that reminded him somewhat of Basquiat.
"He was trying to prove that we all have this instinctual ability to process things and express it in a very non-categorical type of way,"  Lunice says. "If I were to look at the paper, I would do a line stroke, then I would think about it. It's all subjective, so it takes away from the spontaneity, the real expressive feel of just art in general."
From there, he brought that improvisational ethos and impromptu approach into the studio, contrasting with the more deliberate planning behind his solo full-length debut CCCLX from 2017. It fed into his collaborations with vocalists like Cali Cartier and Zach Zoya, whose voices provided sinewy tethers back to hip-hop. "This is very much from a place of openness, of being willing to let the ego go and just go with the flow of things, of my environment, of what I'm hearing, seeing everything else."
OPEN doesn't sound like the album people might've expected from Lunice back in the mid-2010s, when he was producing for Lil Wayne and Kanye, teaming-up with The Alchemist, or opening international tours for Madonna. To those who hadn't paid close attention to his earlier LuckyMe output like 2011 One Hunned Deluxe, he ought to have leaned into his mainstream momentum and maximized the revenue opportunities available to him as a shiny cog in the machine.
While he expresses gratitude for some of these high profile moments in his career, he politely bristles at conforming to standards and practices that would otherwise stifle him. Interestingly enough, that includes a charming if willful ignorance of music theory. "I purposely keep myself in this kind of naive bubble," Lunice says with a laugh. "I don't know what chords are; I just press them and feel it." In a way, that actually fosters the type of collaborative studio session he most likes to have. "It enables me to go outside of a categorical way of thinking, to keep a very open-ended discussion and workflow between us."
Unlike most producers who've entered similar elite industry circles, Lunice doesn't spend much time concerning himself with hitmaking. In fact, he seems to prefer going in the opposite direction of convention, favoring the possibility of catching lightning in a bottle over methodically building a power station. "You'll notice in the project sometimes there's no real words being said," he remarks about OPEN and his reliance on topline vocals.
"It's one of those moments in life where you do such a true expression of your human self that you can't put words on top of it. Because at that point it contextualizes it, and then it becomes a different thing."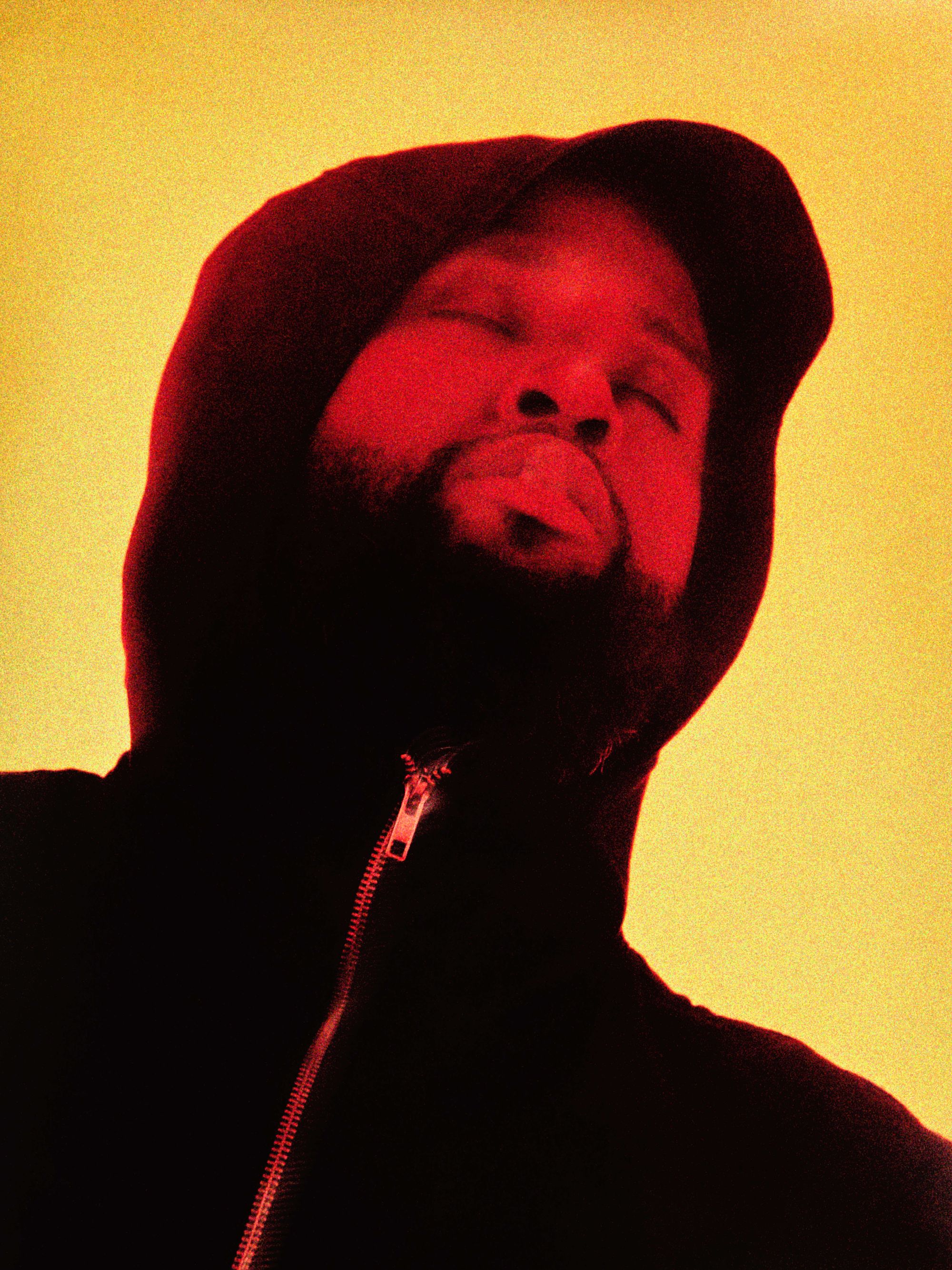 ---

---

Valee & Harry Fraud, Virtuoso
A few years removed from his brief if notable tenure at Ye's GOOD Music, Chicago native Valee now sounds better than ever. While his long-held vocal idiosyncracies have spawned scores of imitators and impressionists–some of whom unaware of whom they're copying–there's something undeniable about the way he wields his breathy, casually cool delivery throughout Virtuoso. His pacing on "Not Right Now" starts out methodically prone like the old Gucci before seamlessly switching to a twitchy double-timed flow and back again. (Brace yourself for the contrast with infamously speedy emcee Twista on "WTF.") Still one of the most talented beatmakers in the game, veteran Harry Fraud provides an engaging and eclectic set of instrumentals that push both the rapper's bounds as well as his own. They thrive together on shimmering slo-mo stunners "Dutty Laundry," "Yea But Um," and "Washington Wizard." Still, surprises abound on "Watermelon Automobile" and the must-hear "Vibrant" with longtime Fraud familiar Action Bronson.
Video Dave & Controller 7, ArticulatedTexTiles
Aged Anticon heads no doubt know Controller 7 from beats for Sage Francis and Sole. In more recent years, the producer has reemerged with curious efforts alongside Buck 65 and Mestizo. His latest, ArticulatedTexTiles, finds him paired with Video Dave, an affable Open Mike Eagle cohort known to regularly open for the erstwhile Hellfyre clubber. Together they deliver an irreverent and upbeat album abundant with plunderphonic mischief and delightfully droll narrative. From the whimsical western bap of "ThePlugTune" to the refurbished blues of "BabyTalk," a sense of impish playfulness characterizes much of the material, in Dave's words as much as Seven's selected sounds. That said, their gravity shifts considerably for "BeesKnees," a remarkable track which adapts musically to the lyricist's intentions. A kooky highlight, "PardonInterruptions" brings MC Paul Barman and the aforementioned OME in on the cosmic joke.
Len Bowen, Nthn4grntd
If one didn't know better, they might mistake Len Bowen for a New York rapper. His latest project, the solid if short Nthn4grntd, certainly echoes some of the sounds prevalent in the city, with production coming from Brooklyn-based Tough Dumplin. But as the Winnipeg emcee drops bars over the rugged bap of "Black Orchid" and dabbles in drill on "Toast Up," he reminds that location and regionality generally matters less than raw talent. He has that latter quality in abundance as a lyricist, evident on "Big Dreamer 2" with singing local YSN Fab and the far glossier "Oceans And Beaches (Oh My)."
---

---