Irregular Vegetables #130
3 new songs you oughta know + the weekly 420-friendly hip-hop links roundup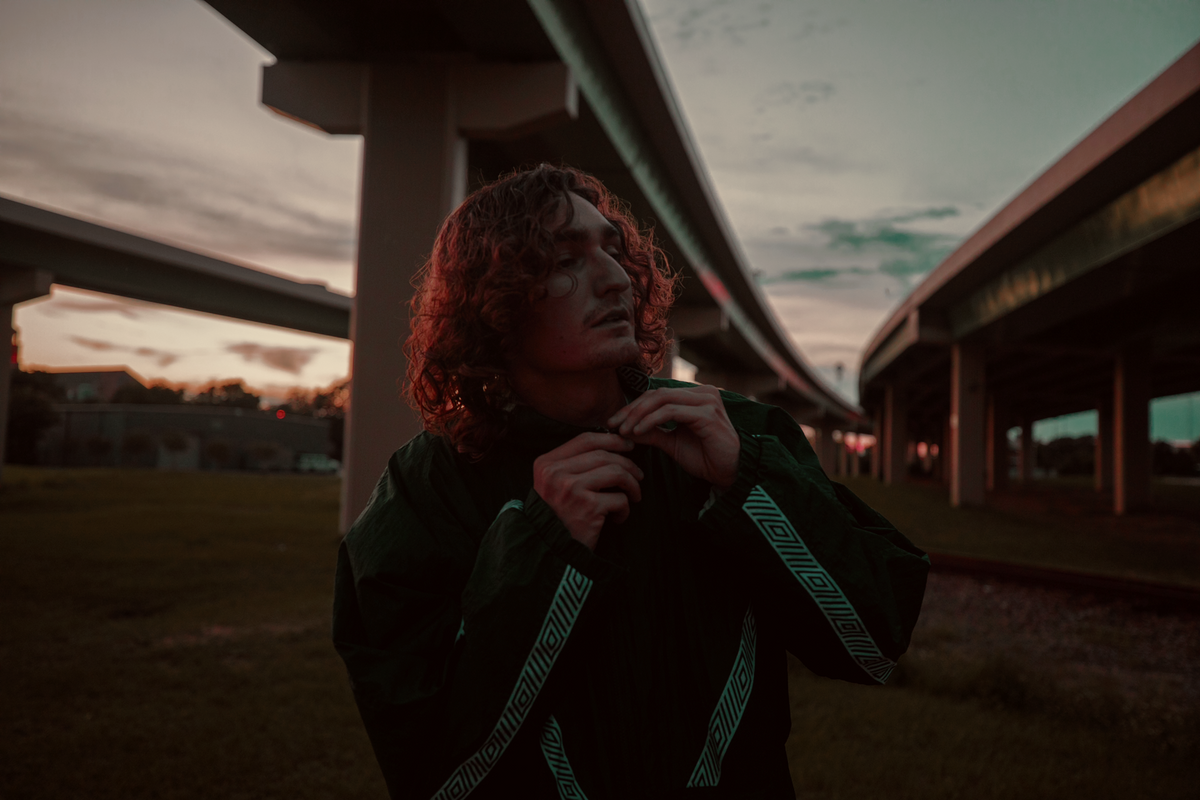 This newsletter marks the latest installment of Irregular Vegetables, a weekly series of CABBAGES emails where I share links to recent writings from other hip-hop/rap/cannabis journos and critics, squeezing in my own work as I see fit.
Enjoy this week's reads and keep scrolling for another edition of Crudites, where I recommend three recent singles/videos from hip-hop artists you may not be familiar with yet.

---

Lil Kim's Squat Pose Is Iconic. Its Photographer Discusses It For The First Time
After fostering the trust of music industry greats ("I started working for Rick Rubin. He was one of my first clients and he hired me to shoot a bunch of his Death American acts because he was starting to do metal at that time," Lavine recalled) and becoming a Black Book highlight, he fell into shooting some of the biggest rappers on the scene. His knowledge of capturing Black talent helped. "I was very good at skin color and doing warm skin tones and lighting people," he said. "For some reason, I think there was this problem with white people who didn't understand how to light Black people, which was just ridiculous." In short, he came, he saw, he snapped. Legacies were cemented in the process, most notably with an image of one of the greatest female rappers that has become one of hip-hop's most beloved and recreated photos — Lil Kim's iconic squat seen 'round the world. (Read more at Okayplayer)
The backlash following her announcement of a collaboration with Jay Electronica last month is rooted in her career as a rapper and activist whose iconoclastic anti-capitalism is a relief in a field of coin-counting armchair A&Rs. This quality is also the source of negative attention she receives while criticizing Beyoncé's wealth or J. Cole's chauvinism. The Chicago star was accused of platforming antisemitism with an Electronica guest spot on her new song "Balloons" by people who wanted to know why someone committed to undoing and preventing harm would align themselves with an artist who once called himself "Jaydolf Spitler." First, Noname wondered why songs from shooters and rapists get passes, a reasonable question weaponized as a deflection. Then, she hinted at a motive: "Maybe I purposely [sic] did a song wit jay elect to alienate my white fans." It echoes ideas expressed in a since-deleted Instagram post and expounded on in her new album Sundial: "One of the biggest mistakes I believe we've made in our struggle towards liberation in this country is allowing white America unfiltered access to our entire culture." (Read more at Vulture)
Umbrella Collective Are A Band Of Brothers Repping Raw Hip-Hop
The Umbrella initially began as a way to cultivate in-house production and design collaborators but has since grown into a vibrant and vital collective. It started with bringing Black Hand Music Group producers Rob Denir0 and Bishop into the fold, along with collage artists Fruitless and Ficlopsis. In May of 2019, Pro released 'Everyone's Foul,' a quick, vicious EP. It gained a bit of attention, prompting Pro and Snotty to grow the collective, reaching out to other rappers and producers they vibed with. Over the past four years, the roster has grown and shrunk, cycling through a few iterations before settling into its present configuration. Currently, Umbrella's membership includes eight emcees—Pro Dillinger, Snotty, Josiah the Gift, Mickey Diamond, Jay Royale, Substance810, MVCK NYCE, and Big Trip—and six producers—Rob Denir0, Bishop, MosBeats, Mallori Knox, Dark Arts, and The Prxspect. Artists Fruitless and Ficlopsis are both still in the mix, as well as designer Thirteen Cover Art. (Read more at Bandcamp Daily)
A result is that this moment of redress for hip-hop's high-commerce, low-parity period comes in the form of unabashedly frank music about sex, tracks that even Lil' Kim might blush at. The paradox is that it's oddly wholesome for how vulgar it is: It's so surrealistically lusty that it's invigorating, enlivening even. Who knew how many synonyms there were for lubrication? For stimulation? Like good sex, raunchy rap is only fun if all parties are completely enthusiastic, and this music provides necessary female perspectives to match what the men make. These women's output downgrades the men's sex raps into something like fan fiction — noncanonical and maybe even a little fantastical. It isn't all just "Pound Town." Fousheé's viral 2020 hit "Deep End," for example, was inspired by the racial reckoning of that summer. And it contains a little joke on nitwits who would discount her because of her gender, delivered in a cutesy sing-songy whistle on the bridge. (Read more at the New York Times Magazine)
---

---

Three new tracks for you to snack on...
Wyatt Coleman, "Glass Of Water (feat. Mick Jenkins)"
Eff You, "Don Francisco"
Isaac Zale, "Brink"
---