Podcast: defprez On 'White Men Can't Jump'
The Chicago-area rappers drop in to discuss Jack Harlow's co-starred reboot of the '90s basketball movie classic.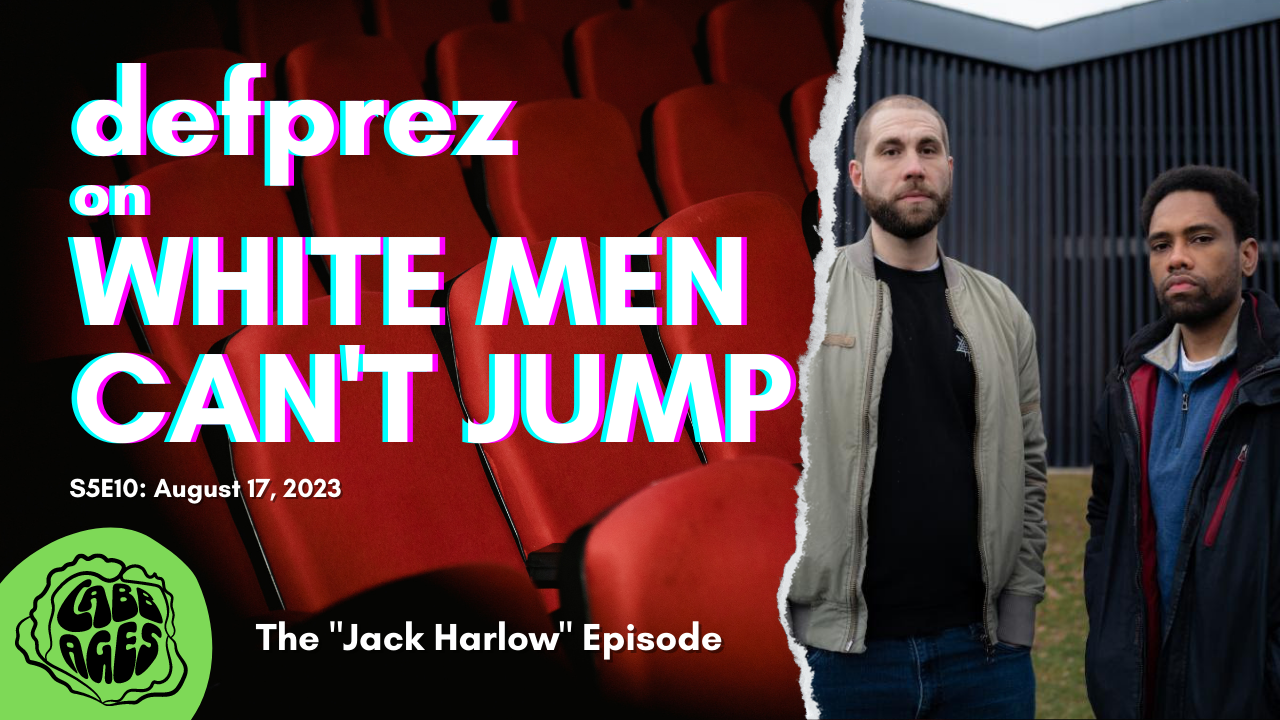 This week on the CABBAGES hip-hop podcast:
This week's guests are Defcee and CRASHprez, two Chicago-based rappers who (with producer knowsthetime) combine to form the formidable defprez. Having recently released the album 'It's Always A Time Like This,' the gents join our ongoing Rapper Movie Season series to chat about the rebooted basketball dramedy White Men Can't Jump (2023, dir. Calmatic, starring Jack Harlow and Sinqua Walls (with supporting roles by Teyana Taylor and Vince Staples).
Listen to the latest episode of the CABBAGES podcast via Apple, Spotify, Stitcher, Google, Pandora, TuneIn, Pocket Casts, or wherever you get your podcasts.
Please subscribe, rate us five stars, comment with effusive praise, and tell your friends.
Shout out to Steel Tipped Dove for supplying the theme music for the podcast.
---
Become a Podcast Patron! For just $5/month, you'll get all episodes of the main show alongside exclusive bonus podcasts. Subscribe now.
---