Irregular Vegetables #133
3 new songs you oughta know + the weekly 420-friendly hip-hop links roundup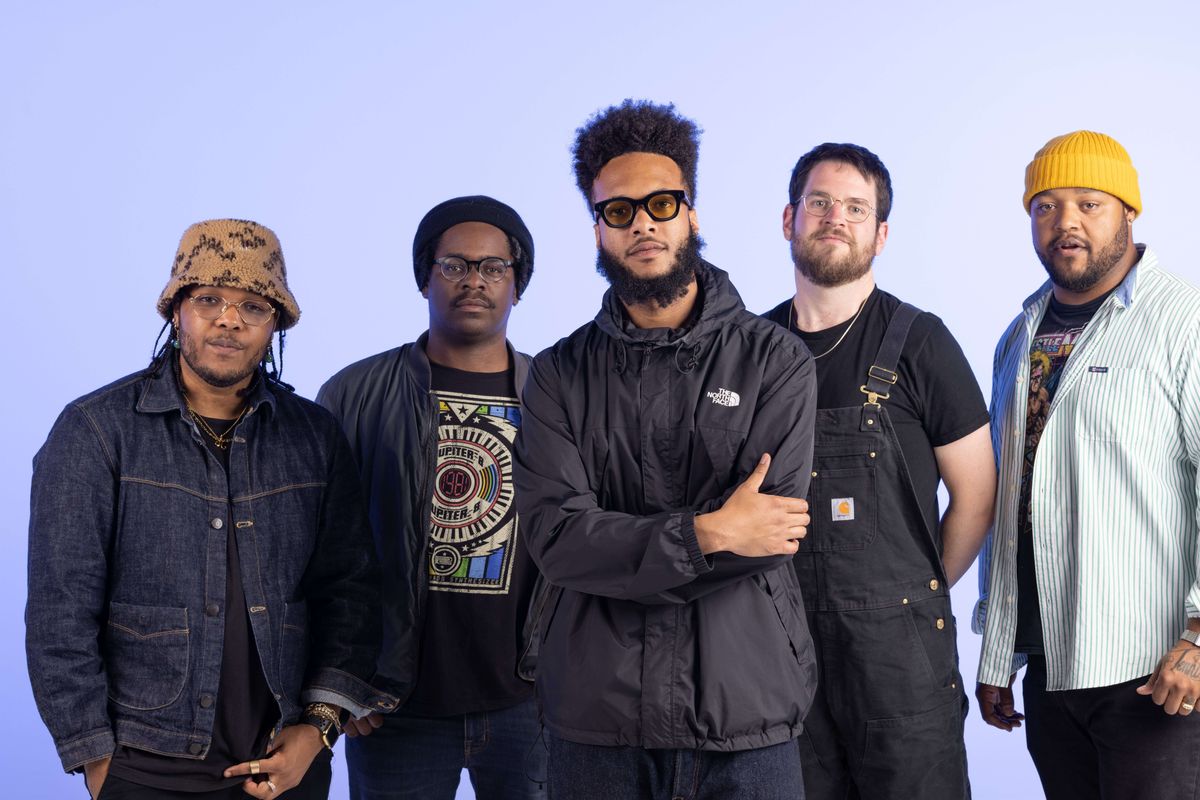 This newsletter marks the latest installment of Irregular Vegetables, a weekly series of CABBAGES emails where I share links to recent writings from other hip-hop/rap/cannabis journos and critics, squeezing in my own work as I see fit.
Enjoy this week's reads and keep scrolling for another edition of Crudites, where I recommend three recent singles/videos from hip-hop artists you may not be familiar with yet.

---

Fatboi Sharif's Experimental Raps Are Anything But 'Weird'
There are plenty of rappers who fans claim "no one else is rapping like," but the dignification is actually true of Sharif, who recently released 'Decay' with indie stalwart producer Steel Tipped Dove on the mighty Backwoodz Studios. His punctilious, every-word-counts lyricism makes your head hurt in a good way, like GZA's 'Liquid Swords,' Ghostface Killah's 'Supreme Clientele,' and RZA's Gravediggaz work all congealed in a thrilling sonic stew. Sharif could easily hide behind his enigmatic catalog, lurking as a mysterious figure in the tri-state underground. But he's generally the life of a party, and usually shirtless like in the "Phantasm" video, where he rhymes in the snow throughout the Mike Petrow-directed visual. When I ask Sharif what he attributes his confidence to during our mid-afternoon feast at Brooklyn's Mi Sabor Cafe, he credits his upbringing, where self-acceptance was paramount. (Read more at Rolling Stone)
She doesn't know what's causing these recent symptoms. Then one thing comes to mind — she's been working really hard. That hard work is paying off. In June, Doechii's catchy summer anthem, "What It Is (Block Boy)," featuring Kodak Black, reached the number one spot on the Billboard Rhythmic Airplay chart while sparking a viral dance challenge around the world. Before that, Doechii won the Rising Star award at the 2023 Billboard Women in Music Awards after putting on a show so exhilarating that she "danced her shoe off" followed by a powerful and charismatic acceptance speech. This year, she flaunted her mastery of choreography, vocal technique, and star power on the main stage at Coachella and at the 2023 BET Awards. During every one of her performances, the mic is always on. (Read more at Allure)
"I Have So Many Favorite Photos": Photographer Eric Johnson On Creating Hip-Hop Iconography
He's lensed the likes of the Notorious B.I.G. and Faith Evans, and created unforgettable album visuals for Aaliyah, Doja Cat, Eve, Foxy Brown, Lauryn Hill, Missy Elliott, the Hot Boys, and Yung Miami, among many others. As for developing his signature realistic style of portraiture, which resulted in a legion of magazine features, covers, and more, Johnson was "always very specific" about how things should look—even before he picked up a camera at the age of 16. "When my mom used to go to the disco when I was a little kid in the '70s, I would be like, 'Oh, you should wear this.' That's how I got to people pushing me towards art. I was just that kind of quirky art person…I just think that just naturally I'm a vibey person, but I'm shooting all those things without thinking about it." (Read more at Vanity Fair)
Women Journalists Get Real About Hip-Hop Media: "We've Always Carried [It] On Our Backs"
The role of women hip-hop journalists, unfortunately by today's standards, is not just to report on the culture earnestly. Thanks to sexism, patriarchy, and misogyny, we don't get that luxury. Our skills and knowledge are always under a microscope in this "boys' club," as we've oftentimes been seen as the ill-informed who stumbled our way into this space and not as the revered who helped build, refine, and make it better; as those who've made it safer to tell ours and others' stories. While we may not always get our flowers for it, women hip-hop journalists are the trailblazers and tastemakers who have aided the advancement of the culture's legacy by putting pen to paper (or fingers to keyboard) and voices to microphones. Where would we be if not for women like Dr. Joan Morgan, Dream Hampton, Danyel Smith, Dee Barnes, Angie Martinez, Kierna Mayo, and Aliya S. King? (Read more at PopSugar)
Interview: Keith LeBlanc [Sugar Hill Records, Tackhead]
"We were the live band for most of them at the beginning — everybody but Grandmaster Flash and the Furious Five, because Grandmaster Flash was so ridiculously good on the turntables, you know, and he had a little drum machine that he had made. You didn't even miss a band. We saw the changes coming before a lot of people. I mean, when we first went out on the road, all the other bands hated us, you know, they despised us, all except for Parliament-Funkadelic. They liked us. I think George Clinton knew what rap was going to do long before we did, because to me, it was just a progression of funk music. It didn't seem like anything really new to me. But yeah, it was a constant barrage of recordings. I'm still finding out things I played on to this day, actually." (Read more at Burning Ambulance)
---

---

Three new tracks for you to snack on...
Butcher Brown, "DYKWYD (feat. Braxton Cook)"
Matt Muse & Sebastian Kamae, "Let It Out (feat. Emoni Brown-Bey)"
Skweeks & Disko Dave, "GARY OLDMAN"
---