Irregular Vegetables #134
3 new songs you oughta know + the weekly 420-friendly hip-hop links roundup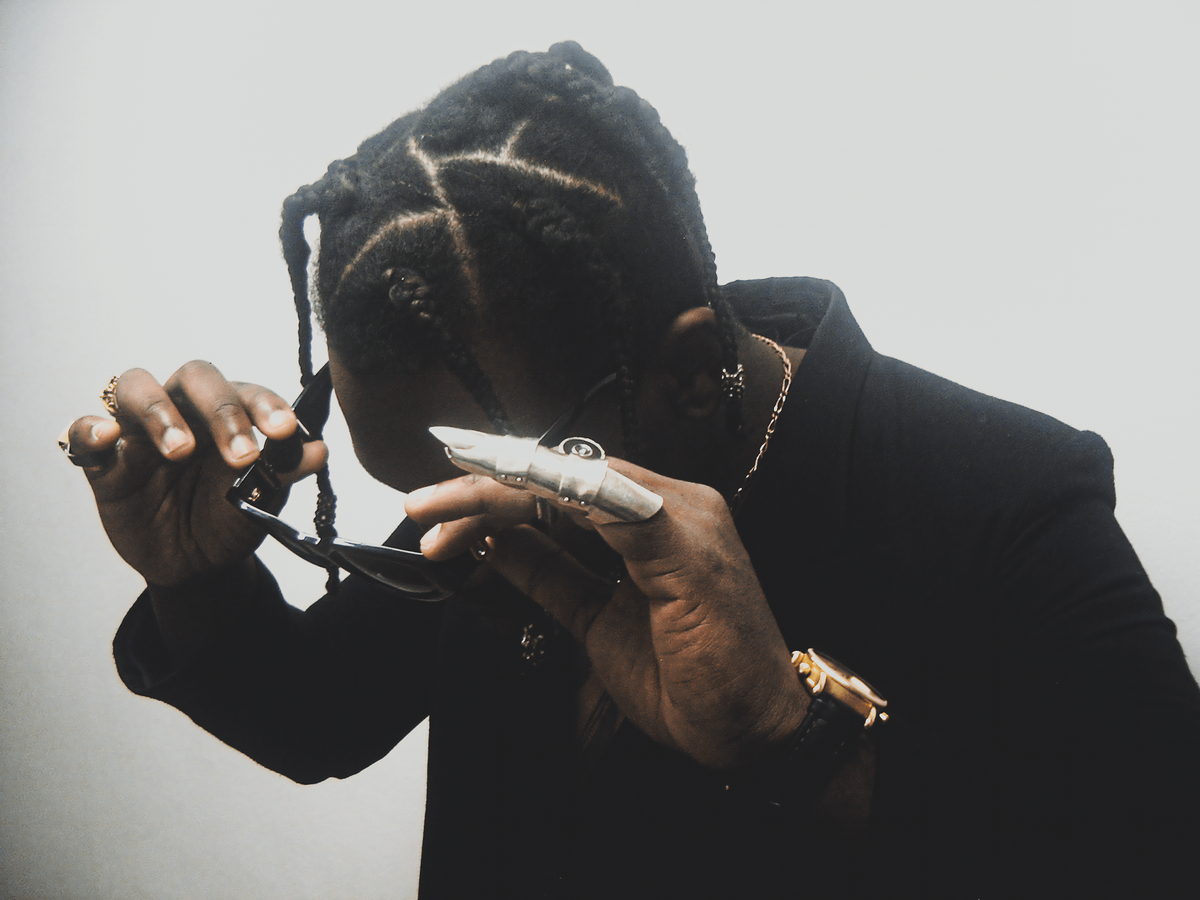 This newsletter marks the latest installment of Irregular Vegetables, a weekly series of CABBAGES emails where I share links to recent writings from other hip-hop/rap/cannabis journos and critics, squeezing in my own work as I see fit.
Enjoy this week's reads and keep scrolling for another edition of Crudites, where I recommend three recent singles/videos from hip-hop artists you may not be familiar with yet.

---

Hampton is arguably the most significant music journalist of her generation. She started out writing for the hip-hop magazine The Source in the 1990s before becoming a contributor to Vibe and The Village Voice. As hip-hop ascended to global dominance, hampton—whose lowercase byline is inspired by the Black feminist critic bell hooks—challenged it from the inside, treating rap music with the seriousness it deserved while calling out its materialism and misogyny. She co-wrote Jay-Z's landmark 2010 memoir; she produced the 2019 documentary that is widely credited with landing R. Kelly, the R&B star who contributed many horny refrains to rap songs, in prison after decades of unpunished sexual predation. Yet I'd arrived two days earlier thinking that the many artists who'd crossed her path would be mostly off-limits for discussion. She has publicly, repeatedly, broken up with hip-hop. She is now primarily a filmmaker and an activist. A profile of her focused on hip-hop, she'd texted me, would be her "nightmare"—a stance that had softened only slightly by the time we met. (Read more at The Atlantic)
The Playful Eclecticism Of Lex Records
Hearing Autechre play their monthly four-hour sets of old-school hip-hop, electro, and various obscure rap records made an impression on Brown. A couple of years later, he would graduate and secure a job working in Warp's mailroom. Brown cut his teeth and built relationships with artists locally and abroad by throwing a hip-hop night in Sheffield called Dropping Science. Following Warp's move to London in 2000, Brown informed his Warp's founders Steve Beckett and Rob Mitchell, that he was going to try his hand at launching his own indie hip-hop label. A few days later, Warp returned with an unexpected response: an offer for a partnership between Warp and Lex. Warp would provide the funding, and the fledgling label would benefit from Warp's prestige, while Brown would handle curation of the label's roster and releases. When Lex Records dropped its first 12-inch, Disflex 6's 'Hot Season' EP, Brown was only 21 years old. Rooted in the taste that Brown spent years honing in England's underground hip-hop scene, Lex Records has built a vast discography. (Read more at Bandcamp Daily)
The Evolution Of The Hip-Hop Hunk
Before the pretty boys and hardcore lovers knew the way to our hearts, it was about the smoothies. Hip-hop's earliest sex symbols were fresh-suited, choreographed rappers with the finest silk in their wardrobes, who seemed styled after Motown quartets. It was a nouveau age for the genre when Uptown Records' Father MC made slick New Jack Swing records about nice things, like wanting to be a loyal partner—and the late Heavy D, inspired by LL, sold sex with a touch of sincerity and sensuality that set the self-proclaimed "overweight lover" apart from posturing MCs. He lavished praise on honey dips while claiming he wasn't like the other players, and affirmed that sex appeal is more about confidence, essence, and mentality than physical attractiveness. "Being a guy who was a plus-size rapper, if you will, I never looked at myself as outside of the normal person," Heavy D told DJ D-Nice in a 2016 interview. "I guess that was part of the appeal. I believed everything that I was saying." (Read more at Pitchfork)
Growing up, you may have fond memories of Leather Blvd. It looks different depending where you are in the world, but best believe Leather Blvd. exists wherever Black people roam. Leather Blvd. is that central spot in everybody's hood, where you could cop shea butter, buy the flyest fit and congregate with your community. It's a space punctuated with prideful fist bumps, the latest sonic revelations and fits of Black laughter. On their latest album, Pink Siifu and Ahwlee pay homage to the boulevards that entertained and raised them, with their signature blend of hip hop, neo-soul, jazz and the funkiest seasoning. (Read more at Office)
Many beloved artists transitioning into their later years lack the financial resources or a significant estate to make a decent living at all, let alone the eight-figure paydays that are becoming increasingly common for the rap elite. In 2011, trailblazer DJ Kool Herc was sidelined by prohibitive costs in an exploitative healthcare system. Black Rob died in 2021 after an ongoing health battle and public clashes with his former Bad Boy family, accusing Sean Combs of removing him from Bad Boy's insurance while dealing with kidney issues in prison, removing his music from the shelves and depriving him of potential sales – in his final days, it was revealed that the Harlem rapper had been struggling with housing and medical expenses despite having multiple hit records . Last year, MC Sha Rock of the Funky 4 Plus 1 – widely regarded as the first female emcee – announced on instagram that they had finally settled their suit with Sugar Hill for back royalty payments for an undisclosed amount after nearly four decades of litigation. (Read more at Shamira Explains It All)
---

---

Three new tracks for you to snack on...
GAIKA, "Sublime"
Ghrelin, "B O A"
Louie Sincere, "Most Hated"
---