Irregular Vegetables, Vol. 84
3 new songs you oughta know + the weekly 420-friendly hip-hop links roundup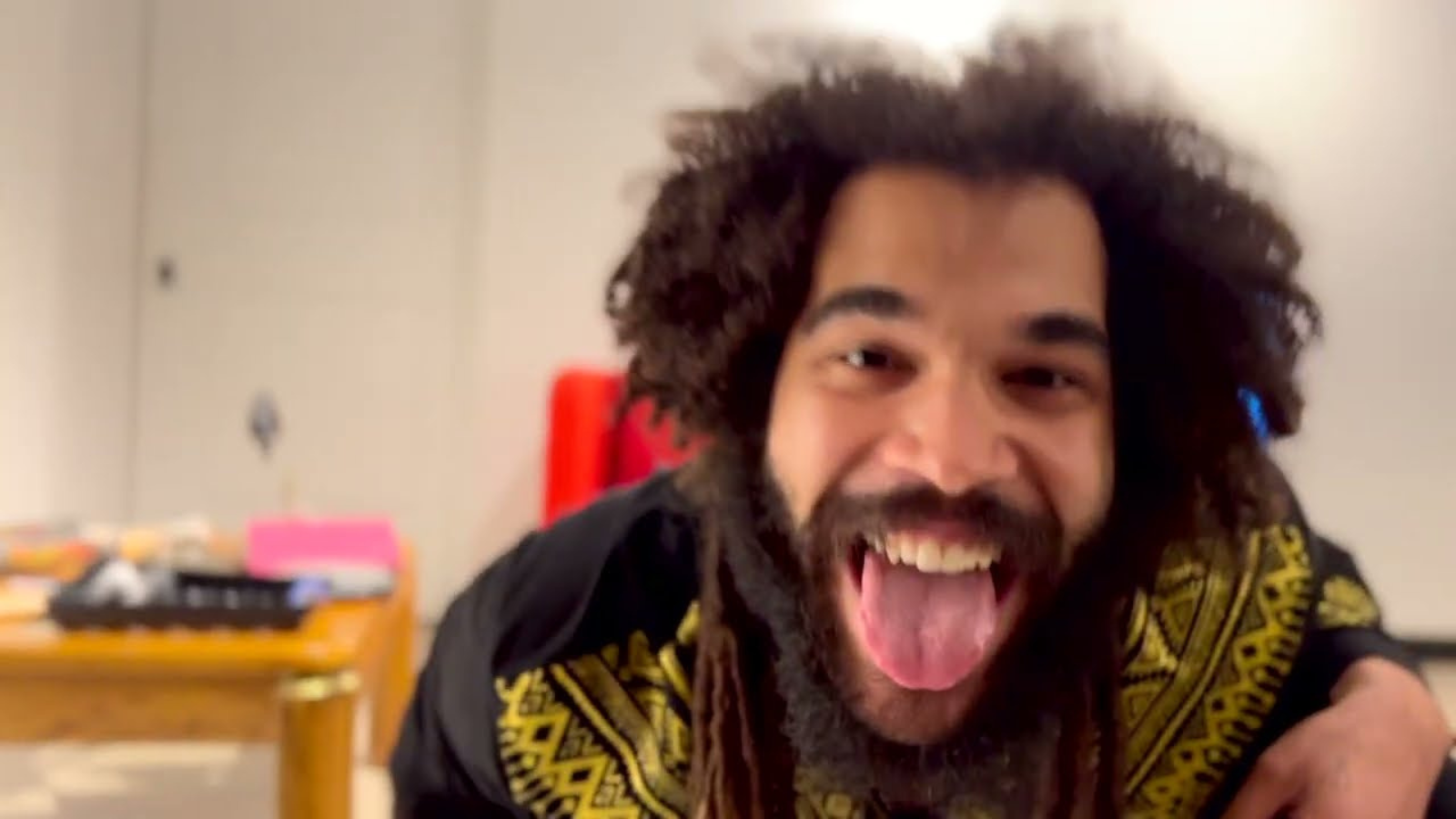 This newsletter marks the latest installment of Irregular Vegetables, a (semi-) weekly series of CABBAGES emails where I share links to recent writings from other hip-hop/rap/cannabis journos and critics, squeezing in my own work as I see fit. These 420-friendly editions hit inboxes on Thursdays.
Enjoy this week's reads and keep scrolling for another edition of Crudites, where I recommend three recent singles/videos from hip-hop artists you may not be familiar with yet.
---

'Honestly, Nevermind,' Drake's seventh album, released with little advance warning, seems designed to raise eyebrows. It's both a noisy genre pivot and an embrace of sounds Drake has given his spin on in the past. Like the four-song streak where 'More Life' posts "Passionfruit," "Jorja's Interlude," "Get It Together," and "Madiba Riddim," 'Honestly, Nevermind' celebrates the shared DNA tying African dance music to its international diasporic siblings. It's as much a musicology exercise as an attempt to push one audience outside its comfort zone while making inroads with a totally different one (typical Drake shit). But this time, the genre experiments that might've peppered prior projects as garnishes are the main course. Does the artist behind More Life's intercontinental scope, who guested on tracks like Jamie Foxx's disco jam "Digital Girl" and the remix for UK dance producer SBTRKT's "Wildfire," pass as a full-time dance-pop divo? Kinda, sorta. (Read more at Vulture)
Pot Investor Sees Opportunity In Cash Crunch, California Brands
Due to the federal prohibition on marijuana, cannabis companies can't just take out bank loans or issue bonds. That's given rise to creative financing: Many lenders in the cannabis space, for example, specialize in loans secured by real estate. But Silver Spike Chief Executive Officer Scott Gordon, with more than 30 years in asset management and investing under his belt, has taken a different approach. Silver Spike has so far spawned three special purpose acquisition companies — one of which took cannabis technology platform Weedmaps public in 2021. Earlier this month, Silver Spike also announced that its business development company co-led a $170 million loan to Shryne Group Inc., which owns California-based Stiiizy, one of the top U.S. cannabis brands. It's an interesting move in an industry where the lack of interstate transport makes it hard to gain recognition as a national brand. (Read more at Bloomberg)
How Louis Theroux Became A 'Jiggle Jiggle' Sensation At Age 52
"Jiggle Jiggle" gestated for years before it became all the rage. It started in 2000, when Mr. Theroux was hosting "Louis Theroux's Weird Weekends," a BBC Two series in which he delved into various subcultures. For an episode in the third and final season, he traveled to the American South, where he met a number of rappers, including Master P. As part of the show, he decided to do a rap himself, but he had only a few meager lines: "Jiggle Jiggle/I love it when you wiggle/It makes me want to dribble/Fancy a fiddle?" He enlisted Reese & Bigalow, a rap duo in Jackson, Miss., to help him work it into shape. Bigalow cleaned up the opening lines and linked the word "jiggle" with the word "jingle" to suggest the sound of coins in your pocket. Reese asked him what kind of car he drove. His reply — Fiat Tipo — led to the lines, "Riding in my Fiat/You really have to see it/Six-feet-two in a compact/No slack but luckily the seats go back." (Read more at the New York Times)
The Cannabis Inside The Golden State Warriors' Parade Day Gift Bag
Through an "insider connection," each Warrior — Steph Curry, Klay Thompson, Draymond Green, Jordan Poole, Gary Payton II (whose father knows a thing or two about basketball, and weed) and everyone else — received a gift bag of prerolls, topical balms, and other cannabis goodies from Sunset Connect, a San Francisco-based equity brand, according to CEO Ali Jamalian (who provided video evidence). "True to our roots, we worked the local angles to get our champions a goodie bag," Jamalian said. "We wanted the team to go on vacation with some real city fire." Though cannabis goodies like vaporizer pens have been appearing in "swag bags" handed to celebrities at fetes like the Oscars and the Emmys for years, it's not clear if this is praxis in pro sports. (Read more at Forbes)
Black Queer Artists Deserve To Be Awarded In Spaces That Claim To Be For Them
Lil Nas X set social media ablaze earlier this month after slamming BET for not receiving any nominations for 2022 BET Awards, which will air from Los Angeles on Saturday, June 26. In a series of now since-deleted tweets, the rapper claimed that homophobia is why he received "zero nominations," and that he was snubbed in categories like Artist of the Year, Best Collaboration, and Album of the Year. Some sided with Lil Nas X, claiming that the network has a history of bigotry and homophobia, while others blamed the change in the hierarchy at the network. Others disagreed with the rapper, citing queer Black artists like Young M.A., Frank Ocean, and Janelle Monae who have all received their fair share of nominations. They also argued that Lil Nas X's music extends outside of the realm of traditional "Black music" and leans more pop — an argument we've seen countless times with Black artists that veer more toward pop-sounding music — as well as questioned if X's music being any good played a part, too. (Read more at Okayplayer)
A Growing Number Of California Cities Are Opening Weed Cafes
Imagine a restaurant where you can order dark chocolate infused with cannabis, or where you can pick a pre-rolled joint from a menu and light up at your table. Think of your neighborhood Starbucks or local dive bar, but with marijuana on tap. It might sound like Amsterdam, but these businesses appear to be part of the next wave of California's weed industry, which four years after legalization is still looking for ways to compete with the state's huge illegal pot market. These cannabis lounges are opening (or reopening, after pandemic closures) in West Hollywood, San Francisco, Palm Springs and elsewhere. And many smaller California cities, including Ojai, a popular destination 90 minutes from Los Angeles, are considering allowing them as a means to increase tax revenue and attract tourists. (Read more at the New York Times)
---

---

Three new tracks for you to snack on...
Plato III, "Holiday"
SB The Moor, "In Babylon!"
1990Morgue, "Pink Runtz (Opus5)"
---