Irregular Vegetables, Vol. 83
3 new songs you oughta know + the weekly 420-friendly hip-hop links roundup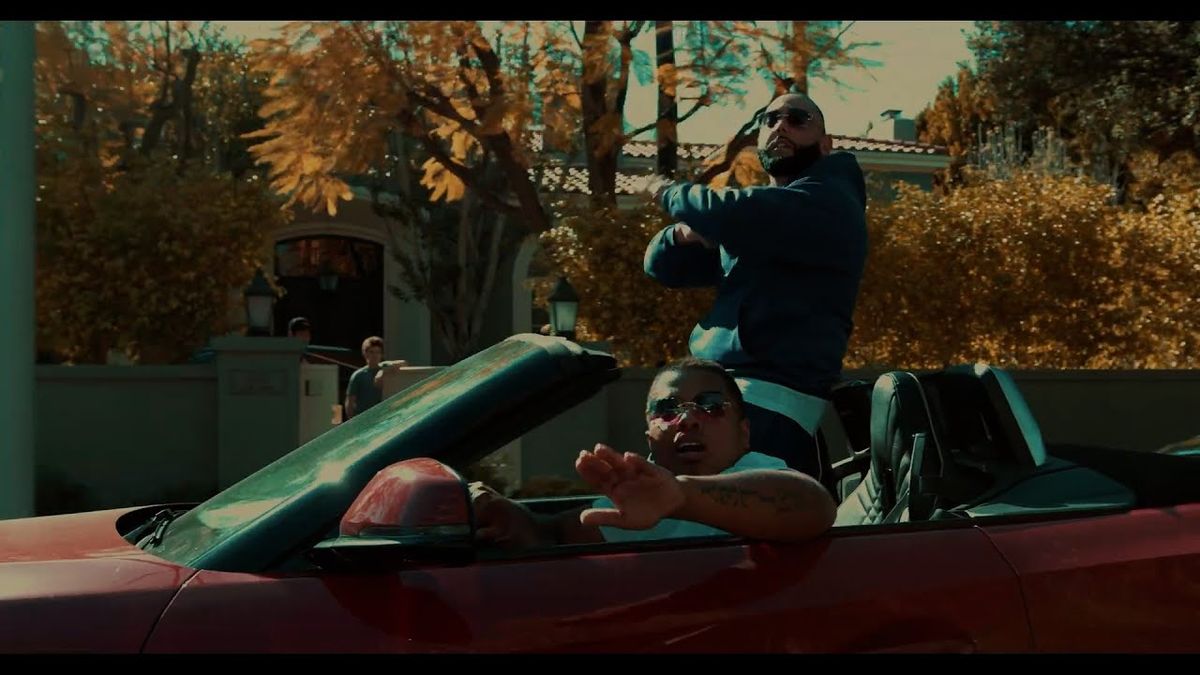 This newsletter marks the latest installment of Irregular Vegetables, a (semi-) weekly series of CABBAGES emails where I share links to recent writings from other hip-hop/rap/cannabis journos and critics, squeezing in my own work as I see fit. These 420-friendly editions hit inboxes on Thursdays.
Enjoy this week's reads and keep scrolling for another edition of Crudites, where I recommend three recent singles/videos from hip-hop artists you may not be familiar with yet.
---

Megan Thee Stallion Will Not Back Down
Megan wants to reclaim her story and tell it her way.That's one of the goals for her new album. There's also a docuseries on her rise in the works, too, and Netflix is developing a comedy series loosely based on her life, the product of a first-look production deal. Megan plans to write for the show, and she's working toward a directorial career, too. Also on her to-do list: making more cinematic music videos. Last year's "Thot Shit" clip, in which a hypocritically sexist legislator is terrorized by Megan and a pack of twerking working-class women, was gorgeous, funny, weird, and thought-provoking — and Megan says it's just a taste of what's to come. I ask her to look even further ahead: to her sunset years, after a life on the biggest stages and behind the scenes. "I feel I'm going to be a lit-ass grandma," she replies. (Read more at Rolling Stone)
Congress Pushes Marijuana Protections For Immigrants, Advertisers And Banks In Spending Bills
Again, there have been past attempts to fix the cannabis banking problem through appropriations, but it's yet to produce results. This also comes as bicameral negotiators consider whether or not to include the text of the bipartisan Secure and Fair Enforcement (SAFE) Banking Act in a large-scale manufacturing bill that's currently in conference. There are separately high-level talks in both chambers about potentially moving a package of marijuana reform legislation this year that would include cannabis banking protections. A new section was included in the FSGG bill that addresses cannabis advertising. It states that the Federal Communications Commission could not use federal funds to penalize TV or radio broadcasters for airing cannabis ads in jurisdictions that permit the sale of such products. (Read more at Marijuana Moment)
'HARGROVE' Honors A Jazz Giant Born Out Of The Hip-Hop Generation
In the late '90s, it was rare for a first-call jazz musician to step outside the box and play hip-hop or funk without criticism. Henri captures the initial skepticism of The Soulquarians, notably Questlove ("In my mind, you're trying to initiate someone in the team that's like 'suit and tie'") and Wynton Marsalis' own disapproval ("I didn't like it. Jazz music is very difficult…it's not going to evolve out of hip-hop.") From D'Angelo's Voodoo to Common's Like Water for Chocolate, these collaborations would ultimately help bolster the intrinsic bond between jazz and hip-hop — and Roy Hargrove played an integral part in that. Hargrove was a rare entity in Black music. From his perfect pitch to his signature warm and redolent tone, for many of us, he was an accessible, living jazz giant born out of the hip-hop generation. (Read more at Okayplayer)
I'm Over Cannabis Brands That Don't Like Cannabis Users
But it seems a bit disrespectful that branding and marketing efforts in cannabis increasingly ignores its core customer, instead peacocking for an imaginary would-be toker who is, honestly, probably never going to purchase more than a bag of low-dose edibles every few months or so. Adding insult to injury, cannabis is not just another consumer-packaged good. It's a criminalized controlled substance, the prohibition of which has gotten many people killed and imprisoned, a legacy that continues to this day. It may seem quaint in the age of dispensaries that look like Apple stores or high-end boutiques, but not too long ago, it wasn't actually normal or even safe to buy or sell weed! Those of us who did so, whether we were trying to or not, were engaging in an act of resistance to some extent. We were at risk. (Read more at High Times)
SoundCloud Rap Didn't Die. It Reinvented Itself.
It's been a few years since a string of tragic incidents claimed the lives of the biggest stars of the SoundCloud rap era and long since the hype around novelty acts like Lil Pump faded away, but a new generation of artists is breathing fresh life into the scene right now. SoundCloud itself is no longer the beating heart of the movement (TikTok is where songs go viral now), but the underground's new stars share the same raw, wild DNA with their predecessors. To name just a few, the new faces of the scene include Yeat, SoFaygo, Ken Car$on, SSGKobe, Summrs, Autumn!, KanKan, Ka$hdami, BabySantana, Slump6s, Iayze, Bktherula, and Midwxst. The underground revival started bubbling during the COVID-19 lockdown. Artists were stuck at home, so they started making music together over Discord servers and group chats, putting their own spin on the loud, high-energy sound popularized by SoundCloud stars like Playboi Carti and XXXTentacion. This generation's music is a little more synthy, melodic, and polished than the blown-out punk rock sounds of the SoundCloud rap era, but the rebellious spirit remains. (Read more at Complex)
Albany's Robinson Family Wants Back In The Marijuana Trade
For more than a decade beginning in the early 1990s, Mark and his brothers Charles and Steven and half-brother Eddie were among those who openly sold marijuana on North Swan Street in the city's Arbor Hill neighborhood. And while the Robinson brothers were far from the only people in the city to sell marijuana at that time, the family name had cachet — and they were brazen about their activities, including speaking with the Times Union for a May 2000 profile. ("You ever see a rainbow, and at the end of the street is the pot of gold? Well, this is the pot of gold,'' Mark Robinson told reporter Brendan J. Lyons as he surveyed Swan Street.) They knew what a felony amount of marijuana was and were rarely caught with larger amounts. While family members were investigated due to suspicions they had taken part in violence connected to their illicit business, local prosecutors were never able to convict them of violent crimes. (Read more at Times Union)
---

---

Three new tracks for you to snack on...
DJ Charlie B & Smiley, "Miss You"
Sean Links, "Ravioli"
Wakai & Ronday, "Ain't Enuff"
---