Irregular Vegetables, Vol. 86
3 new songs you oughta know + the weekly 420-friendly hip-hop links roundup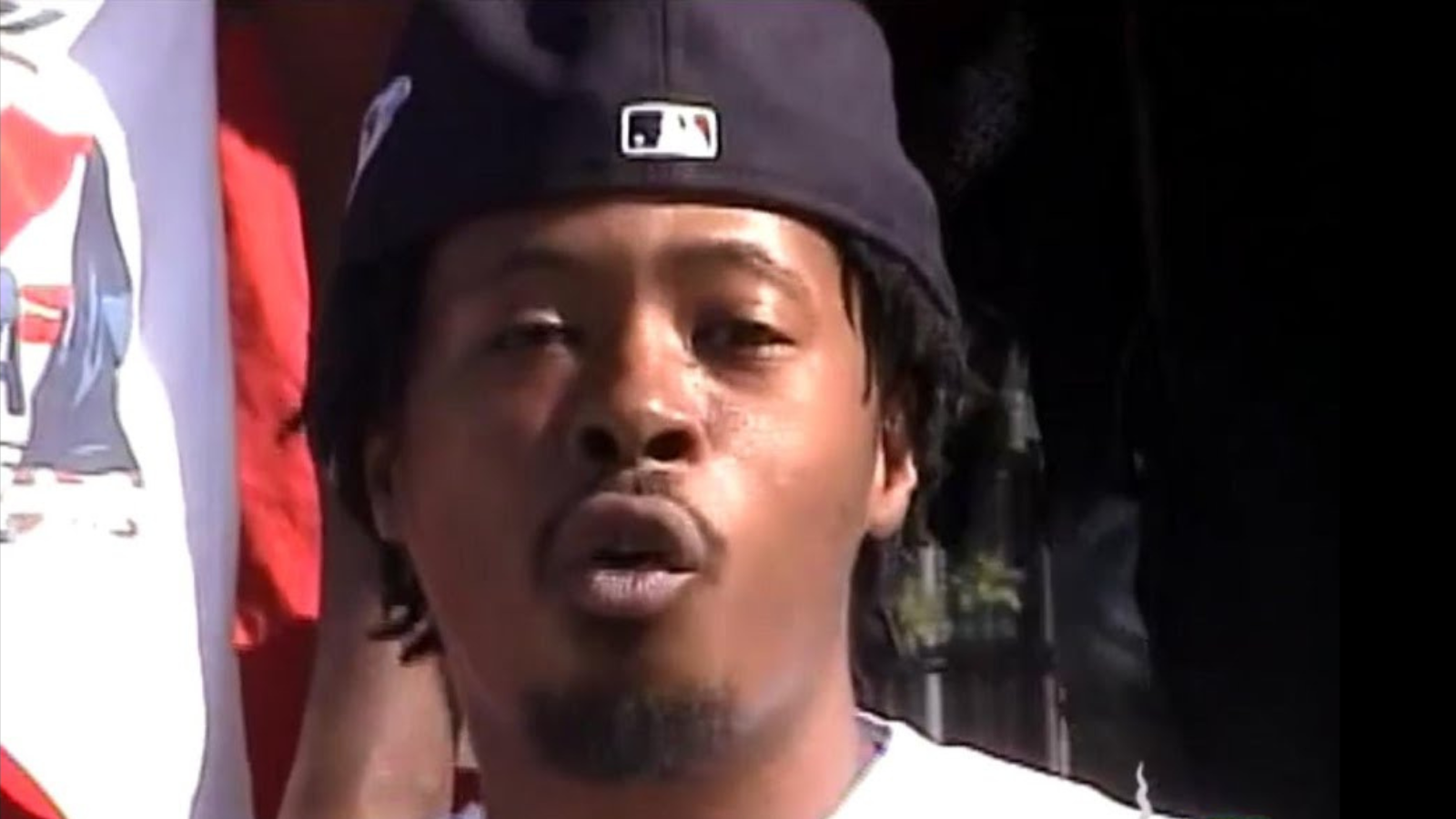 This newsletter marks the latest installment of Irregular Vegetables, a (semi-) weekly series of CABBAGES emails where I share links to recent writings from other hip-hop/rap/cannabis journos and critics, squeezing in my own work as I see fit. These 420-friendly editions hit inboxes on Thursdays.
Enjoy this week's reads and keep scrolling for another edition of Crudites, where I recommend three recent singles/videos from hip-hop artists you may not be familiar with yet.
---

Revisiting Flying Lotus' Mystical Dreamscape, A Decade Later
FlyLo first envisioned 'Quiet' as a children's album. "I really wanted to make a record that had this innocence to it," he told Complex. "I was really into meditation and mystical states, which really, really inspired me. I imagined seeing a whole world you can't have imagined before." In that way, 'Quiet' resembles another cosmic children's album, Elsewhere Junior I, as peculiar music with a mesmerizing sense to it. Elsewhere feels like source material for FlyLo; he funnels disparate sounds and samples into hypnotic streams of psychedelic dance. But where 'Cosmogramma' felt primed for nightclubs and open-air festivals, 'Quiet' is tailored for headphones and best consumed at night or beneath cloudy skies. There's something otherworldly happening here, something weird and avant-garde, yet familiar and comforting. (Read more at The Liner Notes)
You Asked: Can I Fly With Edibles?
If a TSA officer sees you're breaking federal law, they are supposed to report it to the authorities. However, that is not their primary concern when you're going through security. TSA screening procedures are focused on threats to aviation safety, trying to spot things in your bag that could be a potential threat to flights, not finding your edibles. The agency website even says " … TSA security officers do not search for marijuana or other illegal drugs." "THC gummies are not really a threat that the TSA is concerned with," Goldberg says. Same goes for those dogs patrolling the airport. "TSA Canines are trained to detect explosives and explosive materials in a busy transportation environment," agency spokesperson Daniel D. Velez said in an email. (Read more at the Washington Post)
Sei Less co-owner Dara Mirjahangiry comes to get me and takes me to the back of the restaurant, where Banks' manager Hovain and his publicists await his arrival. The scene reminds me of the MTV special 'All Eyez On 50 Cent: The Sequel,' where Sway interviewed 50 Cent at Sparks Steakhouse. That was in 2005, at the pinnacle of G-Unit mania. 50 was looking to top his massive debut 'Get Rich Or Die Tryin' with 'The Massacre' and Banks had just gone platinum with 'Hunger For More.' The Unit seemed like an unstoppable tanker set to collectively steamroll up the charts for years to come. But 17 years later, G-Unit members are all carving their own paths. When we meet, the 40-year-old rapper is preparing to release 'The Course of the Inevitable 2,' a 14-track confessional that follows his 2021 album 'The Course of the Inevitable.' He recorded the project in just four studio sessions, and crafted it by retracing the steps he took when he wrote his very first raps in a small South Jamaica bedroom. Throughout the process, he watched old shows like Martin and movies like Do The Right Thing, which served "as wallpaper" that immersed him in a nostalgic headspace. "I can't get my room back, but I could get things that remind me of my room," he says. (Read more at Complex)
What Do We Really Know About The Russian Roots Of America's Biggest Cannabis Company?
As Russian shells fell on civilians in Kyiv and Kharkiv on 24 February, a Twitter user started a rumor that Curaleaf – the largest cannabis company in the world, worth $4.22bn and with operations in 23 US states and several countries – was about to be sanctioned since its chairman and top investor had both made fortunes in Putin's Russia. It wasn't true. Neither man nor Curaleaf have been sanctioned, and all have stridently denied any current or ongoing association with the Russian state. However, there is an undeniable connection with the country. Boris Jordan, the company's American-born chairman, spent most of two decades in Russia beginning in the early 1990s, where he earned a reputation as the country's most prominent foreign investment banker – and, by his own admission, he "once had a close relationship with Putin," who assumed the Russian presidency from Boris Yeltsin on 31 December 1999. (Read more at The Guardian)
The Need For Black Sign Language Interpreters In Hip-Hop
Before he worked with Chance the Rapper, Matthew Maxey just wanted to make underground rap music more accessible. A deaf metro Atlanta native with a deep love of music, Maxey said he didn't really learn sign language until he attended college at Gallaudet University in Washington D.C. "I was like, 'What if I combined sign language with music and used that as my way to start learning?'" he said. From there, Maxey began posting online videos of himself interpreting music from popular mixtape libraries like DatPiff, unaware that this would transform into a career for himself. Today, Maxey is one of the most prominent Black hip-hop interpreters in the deaf and hard of hearing community. He's the founder of Deafinitely Dope, a company that provides interpreting, consulting and other services, and has toured with artists as an interpreter. In 2017, he toured with Chance during the 'Be Encouraged' Tour. (Read more at Okayplayer)
Congressman Says He's Finally Overcome Marijuana Banking 'Hurdle' With Introduction Of Senate Legalization Bill
Rep. Ed Perlmutter (D-CO) has been adamant about getting the Secure and Fair Enforcement (SAFE) Banking Act enacted before he retires from Congress at the end of this session. But while it's passed in the House seven times in some form, it's stalled in the Senate under both Republican and Democratic leadership. Now that Schumer and colleagues have filed their wide-ranging legalization bill, Perlmutter told KOA NewRadio in Denver on Tuesday that there's a clearer path to passage for the banking legislation. "I think we may have just overcome our hurdle last week to getting this passed," Perlmutter said, referencing the filing of the Cannabis Administration and Opportunity Act (CAOA). "I think we'll get it passed." (Read more at Marijuana Moment)
---

---

Three new tracks for you to snack on...
Amiri, "If Ya Can Yo!"
Def Soulja & 183rd, "03 Smack DVD (feat. Nym Lo)"
Downtown Dion, "Don't Make It Hot"
---