Irregular Vegetables, Vol. 94
3 new songs you oughta know + the weekly 420-friendly hip-hop links roundup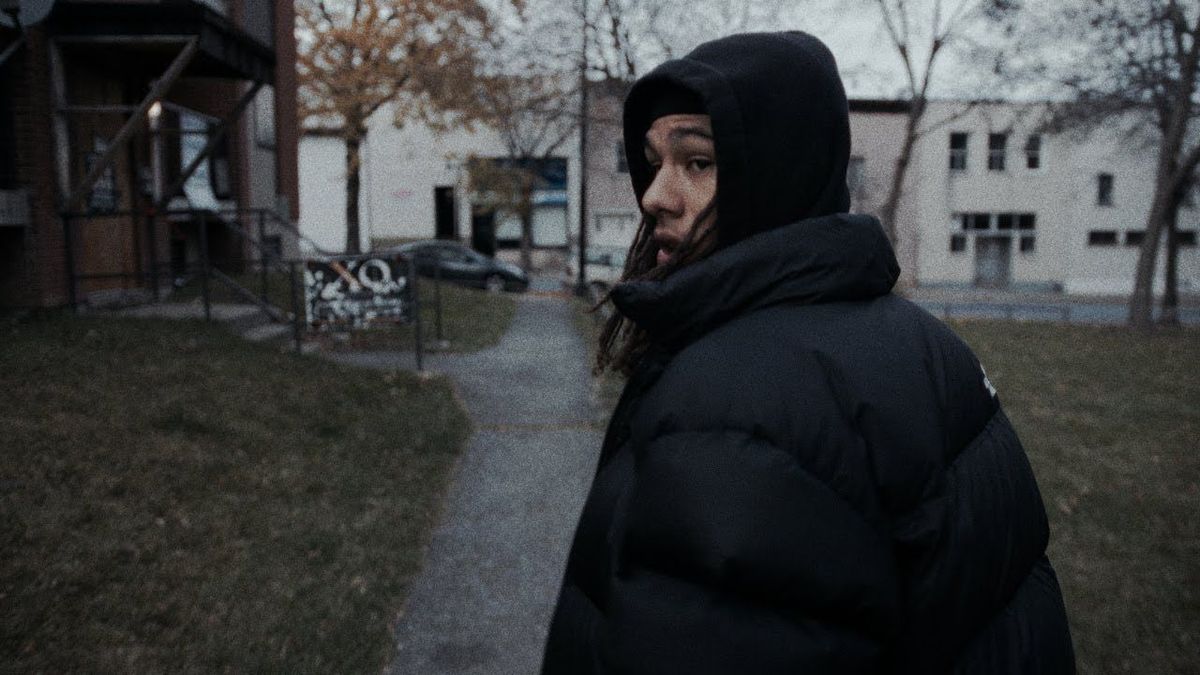 This newsletter marks the latest installment of Irregular Vegetables, a (semi-) weekly series of CABBAGES emails where I share links to recent writings from other hip-hop/rap/cannabis journos and critics, squeezing in my own work as I see fit. These 420-friendly editions hit inboxes on Thursdays.
Enjoy this week's reads and keep scrolling for another edition of Crudites, where I recommend three recent singles/videos from hip-hop artists you may not be familiar with yet.
---

Tame One Embodied A Moment In Underground Hip-Hop That Will Live On Forever
"Tame was like if a graffiti character straight up jumped off the wall," says former A&R Rob "REEF" Tewlow, who signed Tame and his partner-in-rhyme El Da Sensei to Big Beat/Atlantic in 1992. Tewlow found the group via the Stretch Armstrong Show hosted by Bobbito the Barber, where, on a random Thursday night, Tame was the standout in a phone call-in battle. "Everything about him, from how he styled his hair to how he sagged his jeans to how he talked just had this dynamic, animated quality to it. Like you had to look at them. Actually when I first met the group they were going by the name That's Them, because whenever they showed up at open mics everyone was like, 'That's them!!!'" Eventually the group would change their name to The Artifacts, lean into their "graffiti writer" marketing hook, and together with Tewlow they would assemble a top-tier crew of producers—including T-Ray, Buckwild and, oh, Tame's cousin, Redman—to craft an undeniable underground classic, 'Between a Rock and a Hard Place.' (Read more at Complex)
Judge Blocks Licenses For Some Cannabis Dispensaries In New York
The decision on Thursday from the Federal District Court in Syracuse spells trouble for the state's plan to begin recreational cannabis sales as soon as this year. The judge, Gary L. Sharpe, said the state could not issue conditional licenses to operate dispensaries in Brooklyn, Central New York, the Finger Lakes, the Mid-Hudson area and Western New York while the case is pending. His decision affects 63 of the 150 licenses that the state planned to issue to businesses and individuals who met a narrow criteria. The case, brought by Variscite NY One, argues that requirements that applicants have a cannabis-related conviction under New York state law and significant ties to the state violate constitutional protections of interstate commerce. (Read more at the New York Times)
Inside Kanye West's Yeezy: Abrupt Firings, Alleged Nazi Inspiration And 'Pure Chaos'
Inside a bustling Los Angeles showroom, where staffers would work up to 15-hour days and could be fired by West on a whim, the rapper focused his attention on preparing for Paris Fashion Week at the start of October, where he planned to show what would become his ill-fated and inflammatory Yeezy Season 9 collection. West was going through designs of apparel that featured heavy hoods, tight snoods, and face-covering masks when he casually remarked that "skinheads and Nazis were his greatest inspiration," a Yeezy employee in the room tells Rolling Stone. One former senior Adidas executive with Yeezy tells Rolling Stone comments like these were something they had heard before from West. (Recent reports from CNN and NBC alleged that Yeezy staffers heard West praise Hitler and use antisemitic language. At least two employees allegedly received settlements from West, including one over workplace complaints.) (Read more at Rolling Stone)
Sean 'Diddy' Combs To Buy Cannabis Operations In New York, Two Other States For Up To $185 Million
"It's diabolical," Mr. Combs, 53 years old, said in an interview. "How do you lock up communities of people, break down their family structure, their futures, and then legalize it and make sure that those same people don't get a chance to benefit or resurrect their lives from it?" The hip-hop impresario is purchasing the cannabis operations from Cresco Labs Inc. and Columbia Care Inc., two of the largest cannabis businesses in the U.S., which must divest assets in several states as part of a planned merger. Under the deal, a new company controlled by Mr. Combs would acquire nine retail stores and three production facilities in New York, Massachusetts and Illinois. (Read more at the Wall Street Journal)
This more unvarnished approach has him feeling anxious. What relaxes him is nerding out about other people's rap music. In an Uber to the recording studio, he lets a few takes fly. He declares Nas' second album It Was Written to be better than the rapper's storied debut, Illmatic. He reflects on a show he went to in L.A. where the lineup featured a trifecta of hip-hop legends: Rakim, DJ Quik, and Suga Free. "Rakim is the rapper," he says. "To this day everyone wants to be him, even if they don't know it."He's hardly an old-school purist, though. At random, he breaks into a couple of bars by the late L.A. storyteller Drakeo the Ruler. On his phone he pulls up music from up-and-coming Florida punchline savant Goldenboy Countup, and at one point he spits underground Detroit rapper WB Nutty's drug dealing chronicle "3 and 1" word for word. "Rap is the only institution in society that chooses Black kids," he says, tinkering with the zipper of his red Carhartt jacket. "I got real love for this shit." (Read more at Pitchfork)
---

---

Three new tracks for you to snack on...
Ndefru & Profound79, "Motions"
Noayama, "I Went Left (feat. Hprizm)"
Mike Shabb, "Hey Young World"
---