Snow Tha Product Refuses To Lie To Herself
+ reviews of AKAI SOLO, Phiik & Duro, and HAWA. This is CABBAGES #120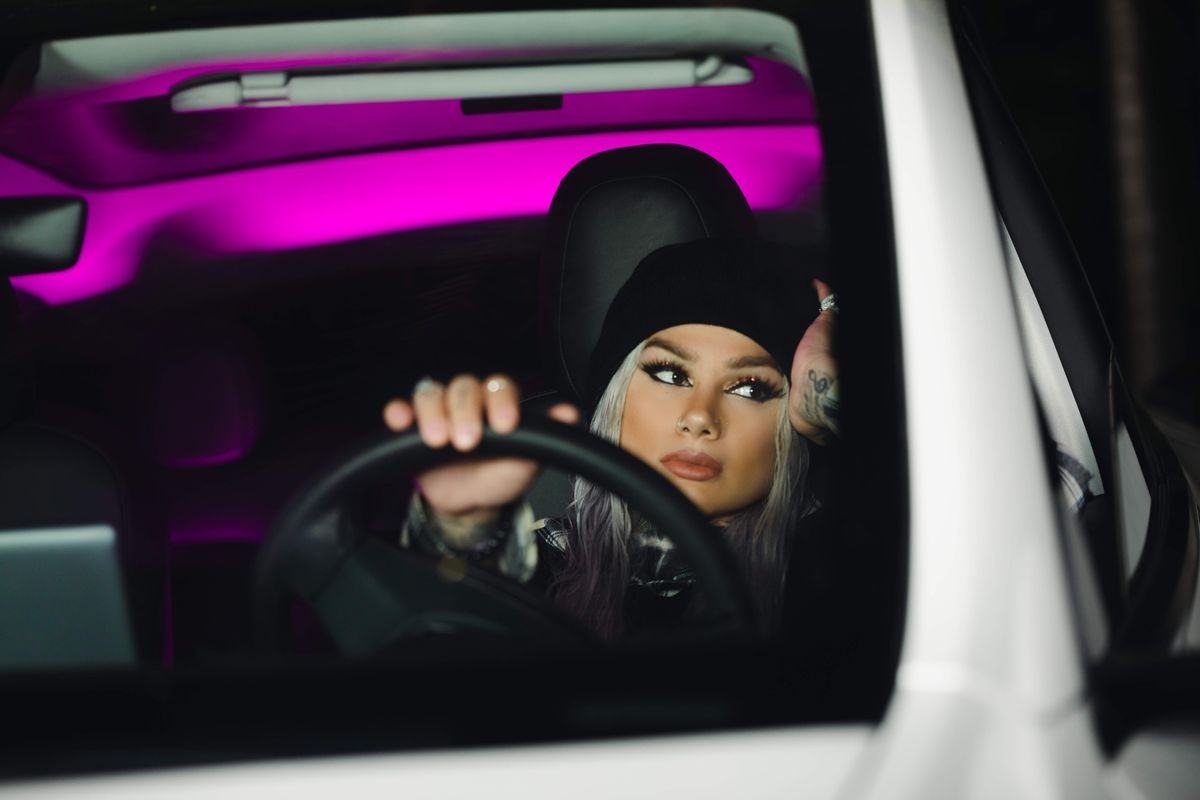 Snow Tha Product is a music industry survivor. First emerging during hip-hop's now-romanticized blog era and going on to release over a dozen projects, the Mexican-American rapper and California native has been putting out music for the better part of 15 years.
Her endurance and perseverance are uncommon qualities compared to the vast majority of her peers, many of whom fizzled out or faded away when things didn't go their way. She adapted to the demands and opportunities presented by the streaming landscape while maintaining a bond with fans through touring and other means, including hosting her relatively long-running EVERYNIGHTNIGHTS podcast. In recent years, Snow's focus has savvily shifted all-but exclusively to dropping singles and features, from the anthemic "Gaslight" to her fresh placement opposite E-40 on the Black Panther Wakanda Forever soundtrack.
"I've had to explain this to fans over and over again: you have to understand that singles is the way that it works for independent artists," she says. "Now I'm consistently building–and that's the way to really build a fanbase."
This makes the release late last month of To Anywhere a particularly auspicious one. "This project was a personal thing for me to get to my core fanbase," Snow says. "This was for them to just understand the whole work, and for me to go through my emotions in a creative outlet."
Her first album in over a decade, To Anywhere shows just how much has changed in Snow's rich musical world since 2011's independently released Orthodox and even the six years since Half Way There... Pt. 1 for Atlantic Records. "It's a time capsule of the last couple years," she says, citing the material as anywhere between a month and a few years old. "It's a first step in where the rest of my music is going and, honestly, where my music has always been."
In a way, this long-awaited full-length rights a perceived wrong that's been left lingering in the aether for some time. "The project was supposed to be called Half Way There To Anywhere," she says in retrospect about her aforementioned 2016 EP. "Being at a label and having management, they chopped it in half. I remember being so sad about that, because they took away the potential that it could have had."
After parting ways with Atlantic, Snow's genuine embrace of Latin music styles in the subsequent years yielded a second act rarely enjoyed by artists who've been through similarly challenging major label experiences. She put out tracks with notable acts such as Alemán, Ovi, and Natanael Cano, all hitmakers in their own right. She even earned a Latin Grammy nomination for her bilingual entry in the Bzrp Music Sessions, a popular ongoing series showcasing Spanish-language hip-hop artists overseen by Argentine producer Bizarrap. "I think he really changed my life in a lot of ways," she says of the experience. "He gave new air to my career [and], at the same time, showed me that you're one phone call away from another opportunity."
On To Anywhere, that successful pivot deeper towards the Latin music world is made evident on album highlights like "Bájala," a slo-mo reggaetón cut with Mexican hip-hop star Santa Fe Klan, and "Sola," a Dominican dembow banger with seasoned rapper Ceky Vicini. Among the tracks she's most proud of on the project is "Piña," a collaboration with Lauren Jauregui of Fifth Harmony fame. Their shared queerness informs the lyrical direction and thematic intention of the track, offering a perspective scarcely heard in the overwhelmingly macho reggaetón space.
"To some people, it might just seem like some two girls talking about gay stuff," she says. "But I think the fact that it's two girls talking about approaching a woman–without the malegaze or without it being a song for dudes to think girls are sexy–it's definitely a song for girls or women that was very necessary." A music video for the song is expected soon.
Only mere weeks after To Anywhere's arrival, Snow candidly expresses a strong reluctance about the viability of the long-form format. "I don't think projects are smart right now, for most people," she says with a knowing laugh, "unless you're on a major label where they can really do something for you." Given her fraught history with that powerful and moneyed side of the industry, this position serves as a first-hand reminder that independence comes with its own set of challenges, even for an artist with name recognition and a seemingly built-in audience. Yet  even the fans can prove fickle and fairweather, a consideration she remains hyper-aware of.
"I've always kind of been scared to put certain music out, maybe because I've been in this industry so long and people expect a certain style of music from me," she says. "If I sit here and only make hardcore rap music for my older fans, I'm lying to myself and I'm not really fully allowing myself to grow and to be more vulnerable, which is what I've always wanted to have the permission to have to do."
That term–permission–really strikes her in the moment, and she's quick to circle back to it. "That I would use word 'permission' is a little more indicative of the fact that I've always kind of felt like I somehow owed it to people to give them what I've always been known for, as opposed to just being myself."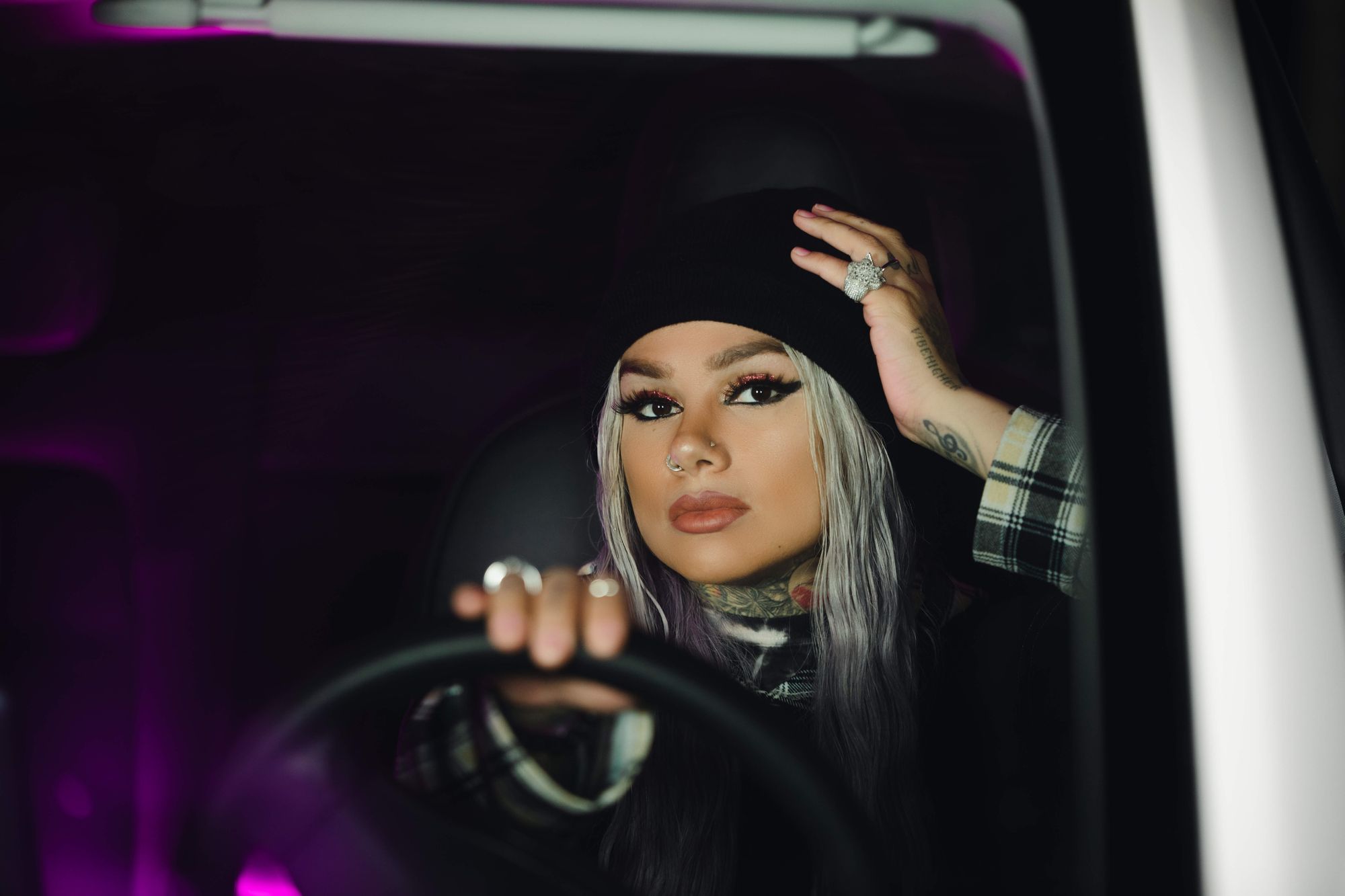 ---

---

A performance poet plunked down in the interwoven traditions of John S. Hall, Gil Scott-Heron, and Saul Williams, AKAI SOLO raps like nearly no other. His deliberate disregard for the strictures and structures of bar-based bap makes him one of hip-hop's most artistically dangerous practitioners, transcending the off-beat charms of a Blueface or RXK Nephew to become a true genre chimera. (But enough with the comparing him to other artists, oh that music criticism tarpit...) Expanding upon his preceding EP with Backwoodz Studioz, the existentially-minded Spirit Roaming stands out as it stands alone. Backed by a cadre of mind-altering producers like iblss, Theravada, and Roper Williams, he speaks with purpose into the sonic void, expectorating his essence outward on cuts like "DEMONSLAYER" and "DRIFTMAN." He dumps a veritable novella's worth of wordsmithing into JUNIE's soulfully rosined "Heart Weary!" and Wifigawd's syrupy sluggish "For A Few." Demanding multiple full front-to-back listens to even attempt to understand his opus, Spirit Roaming presents the dynamic, thoughtful, and verbose Brooklyn emcee as the once-in-a-generation artist he is.
A one-time child prodigy of West African parents who composed for and toured with the New York Philharmonic at an impossibly young age, HAWA may seem an unlikely entrant in the rap game. Yet the much buzzed-about, art n' fashion world adjacent musical polymath executes the proverbial chokehold with seemingly effortless panache on this eye-opening album debut. Recorded with executive producer Tony Seltzer (whose 2021 set Hey Tony marked my intro to this rising star), HADJA BANGOURA blends lusty R&B aesthetics, drill vibes, and undeniable indie cool into something that operates within and beyond genre. There are oft stark differences between the raw club deconstruction "EATER," the Hennessy doused "MMMM," and the truncated torch song "PROGRESSION," yet as an album it feels shockingly cohesive. "TRADE" is the perhaps best drill song of 2022.
Something fundamentally old is made new again in this compact collab between New York rapper Phiik and producer Duro. Like Illmatic unglued, their CHAINLINK dusts off the city's golden age hip-hop heritage with the explicit recreational purpose of snorting said dust. Instrumental opener "Thank You!" dismantles jazzy boom-bap like a bomb before the sonically comparable "Slight Of Hand" introduces the baseball-lovin' emcee's post-modern staccato'd flow. A melange of metaphors, "City Sunflower (Chewed Up)" begins with hip-hop braggadocio only to delve into more lyrically abstract areas. AKAI SOLO and Lungs deliver locally-sourced rap dynamism on their respective features, while Obijuan faux-mumbles shrewd magnitudes on the tape-wrecked "METAL ARMS."  
---

---