Irregular Vegetables, Vol. 98
3 new songs you oughta know + the weekly 420-friendly hip-hop links roundup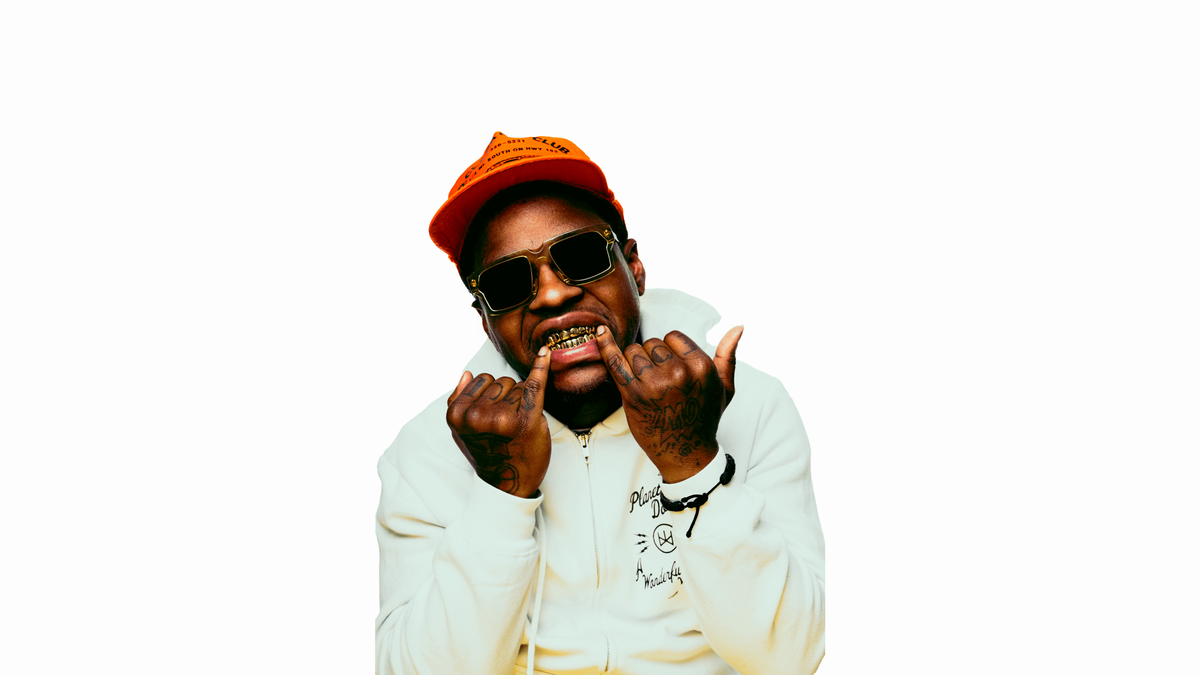 This newsletter marks the latest installment of Irregular Vegetables, a (semi-) weekly series of CABBAGES emails where I share links to recent writings from other hip-hop/rap/cannabis journos and critics, squeezing in my own work as I see fit. These 420-friendly editions hit inboxes on Thursdays. (Yes, I know today is Wednesday.)
Enjoy this week's reads and keep scrolling for another edition of Crudites, where I recommend three recent singles/videos from hip-hop artists you may not be familiar with yet.
---

Inside Rx Papi's Twisted Life Story
It's Nov. 23 at the Bronx Criminal Court in the South Bronx, and the defendant in docket number 020932 — the first case to be heard today — is a man named Chester A. Roscoe. The judge is a half-hour late getting to the bench, inducing a tinge of anxiety from the fellow defendants and spectators waiting for the proceedings to begin. But you wouldn't notice that based on the body language of the defendant, despite his aggravated criminal contempt charge (a Class D felony). This isn't a civil case, so jail time is a possible ending to this saga. Wearing all-white Nikes, blue jeans with holes throughout the knee area, a white long-sleeve crewneck, and a Yankees fitted hat, Roscoe was ready to receive his fate. The defendant, 27, is better known as rapper Rx Papi — an internet folk hero whose tragicomic lyrics, madcap taunts, and surreal right-brain thinking have helped him become the best rapper on your YouTube feed, if not beyond. (Read more at Spin)
The Queens Native Tasked With Making Legal Weed Work
For his part, Alexander said he was drawn to this line of work because of the toll of the drug war he had witnessed while growing up, which stood in stark contrast to the ways he saw marijuana use go virtually unpoliced on the campus of Syracuse University, where he attended college (and sometimes performed social-justice-themed spoken word, according to his frat brother Jonathan Leon). "At the time, I had a very close family member get arrested for a serious-level drug offense," Alexander said. "It became very clear to me that there are rules that apply here in Queens that don't apply in places like Syracuse." Alexander was among the first appointments made by Governor Kathy Hochul. While the implementation of the law was low on Cuomo's list of priorities, Hochul sought to fast-track it, perhaps seeing the issue as a way to secure her election chances. (Read more at Intelligencer)
A Boogie's Only Competition Is Himself
The King of New York—as far as this writer is concerned—is back: A Boogie wit da Hoodie has released his long-anticipated fourth studio album, 'Me Vs. Myself.' True to the title, his new project finds the Bronx native taking listeners through a back-and-forth battle between his two alter egos; A Boogie and Artist. The former is toxic and gritty, without hesitation for calling out different artists for stealing his sound. ("Nowadays all these artists sound like Artist" as he once said on "Ballin.") The latter is heartbroken and emotionally scarred, speaking about his struggles as a lover and his individual journey through life. (Read more at GQ)
Weed's Workaround To The Banking System Is Getting Shut Down
Cashless ATMs, also called "point of banking" systems, allowed cannabis buyers to use a bank card instead of cash. The method had evolved to get around the fact that credit-card companies and banks don't want to be involved in marijuana transactions because the drug is federally illegal.  But such technology made pot purchases look like ATM withdrawals coming from different addresses, such as a neighboring McDonald's, as Bloomberg reported in April. At that time, such transactions looked likely to move about $7 billion past the usual money-laundering controls of the banking system this year -- or about a quarter of all US cannabis sales. Now the system is faltering because some of the largest processors of ATM transactions, such as NCR Corp.'s Columbus Data Services, have turned off the ability of processors to use their service, according to three people familiar with the issue, who asked not to be named discussing private information. (Read more at Bloomberg)
Champelli: The Culture's Cultivator On Cannabis, Hip Hop And His New Adventures
Of Champelli's "branded" strains - "branded" in quotes because he branded both the cannabis and himself - his most legendary would be the Champagne strain. It evolved a few times to eventually settle on Champelli, a strain that found its way into the hands of extreme sports athletes, rappers, and other artists from coast to coast. Partially through his involvement with the music and art scenes, Champelli achieved an explosive underground success in the mid-to-late 90s. Among his "holy shit moments" of hanging with hip hop royalty, he remembers flying to the House of Blues in New Orleans for rapper Juvenile's birthday in 1999 and hanging with him in the Magnolia Projects, plus numerous parties with B.G., Turk and the then-teenage Lil Wayne. Or there was the time when he got to hear 'The Blueprint' album in Miami on Star Island before its release which JAY-Z played for him personally. He recalls, "Throughout the late 90s the whole Roc-A-Fella crew always showed me mad love and I have nothing but respect for them, some of the realest in the game to date." (Read more at Honeysuckle Magazine)
New York's Best Weed? The Winner Is …
Up a steep flight of stairs in Manhattan's Chinatown neighborhood, a hazy cloud hung over the crowd that had gathered over the weekend, at an event space accented by a cartoon mural of Fat Albert holding a gallon bag of fake weed. It was the awards party for the New York Growers Cup, a new grass-roots competition highlighting local craft growers who have been working for years — in the shadows and now in a legal gray area — to perfect their particular strains of marijuana. Currently, most weed sold in New York arrives through backdoor channels from California, but weed grown in the Empire State will be the centerpiece of its new recreational market: Retailers will only be allowed to sell marijuana grown in New York. (Read more at the New York Times)
Duke Deuce Resurrected Crunk. Now He's Trying To Keep The Sound Of Memphis Rap Alive
Since gaining nationwide attention back in 2019 with his song "Crunk Ain't Dead," Duke has become known for his aggressive delivery and combustible energy, his signature rap style (and that instantly-memorable "What the fuck?" adlib of his), and love of jookin separating him from his Memphis contemporaries and forebears. But behind the animated persona and dark lyrical themes is a slightly quiet and self-composed man. "I feel like a lot of people already know that I'm funny. Well, some people know from things I've done on social media, but it's a lot worse than what I show. I'm laid back," Duke said during an afternoon Zoom chat. The polarity in his personality is present throughout his newest project 'MEMPHIS MASSACRE III,' which finds him exploring thoughts of paranoia, animosity, and dominance, over a blend of hardcore rap and metal sounds. The album is an ambitious endeavor for Duke, with the artist employing homegrown talent like Opera Memphis, rising stars Big Moochie Grape and Glockianna, and legends DJ Paul to help bring his sonically dark world to life. (Read more at Okayplayer)
---

---

Three new tracks for you to snack on...
Factor Chandelier, "Garbage Island (feat. Ceschi, Common Grackle, and AWOL One)"
Jabee, "Indulgence (feat. Boldy James)"
Wilf Merson, "Dire Strait"
---